Urban Decay Book of Shadows 2
It consists of 16 eye shadows, 2 24/7 eyeliner and a small bottle of eye primer.
When it opens up, its like a mini make up corner, with a mirror, and a small compartment, where the put a book inside. the book shows different models with different eyeshadows
the lower drawer, pulled open by a purple string, opens up the 16 shadows n 2 eyeliners. Images below shows the color of the eyeshadows.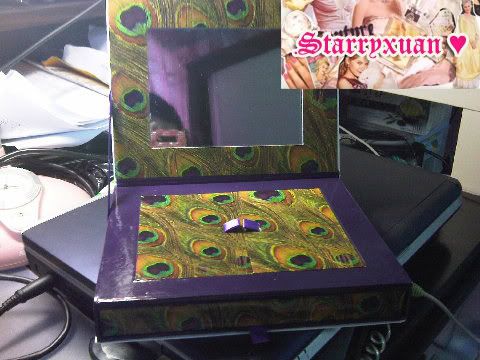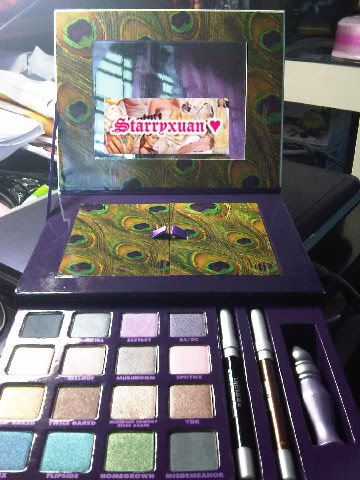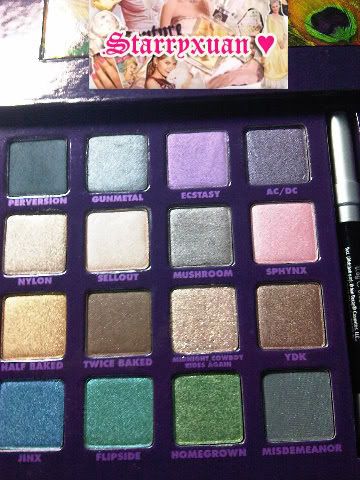 I really like this "book" much much as it consists of very vibrant colors (new colors like Ecstasy!). we have glittery, shimmering or matt shadows inside here! I pesonally love the SELLOUT color n flipside! Most importantly, this book make me love the 24/7 glide on eyeliner! it will be definitely on my next shopping list! It is priced at USD48 from http://urbandecay.com. This is 1 of my HG makeup already! :):)

Below is a EOTD consit of Jinx and Homegrown color! feel so peacock-y.