Cleaning!
On Weds, i went down to the new office to do some clean up and i was assigned with the kitchen! Sands, Dusts everything! *OMG*
I was too tired to take a photo of the before n after of the kitchen. Only took 1 pic when i was doing halfway! :P
Taadaah! this is the kitchen!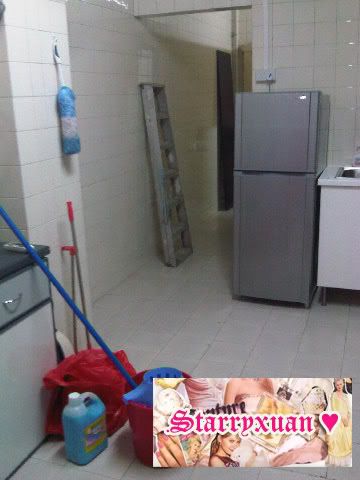 Since im already taking photo of the kitchen, i can't possibly forget to take a pic of my work area! the desk in the front of the pic is mine! pretty desk from IKEA! This will be the before furnished picture, will take one after i moved my stuffs in! =D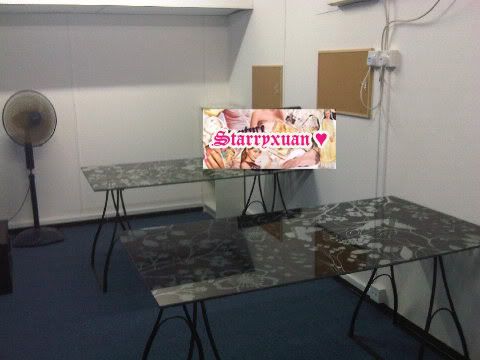 I'm heading for a long holiday to KL from tonight! gonna shop for many stuffs! Freaking happy =D