A new family member came!!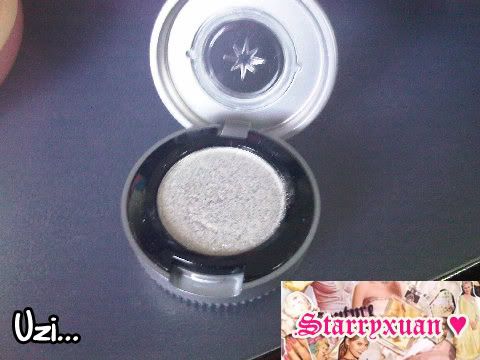 As shown on UD website is this color:
Uzi: metallic silver w/ big iridescent sparkles

Its a very sparkly eye shadow. u can even see the glitter bits! Under normal light, it actually doesn't really shone much, but when i went out of my room, i suddenly feel my eyes to be very glittery! a very pretty eyeshadow! See the glitter bits below!
Forgotten to swatch it but i did a sample on it!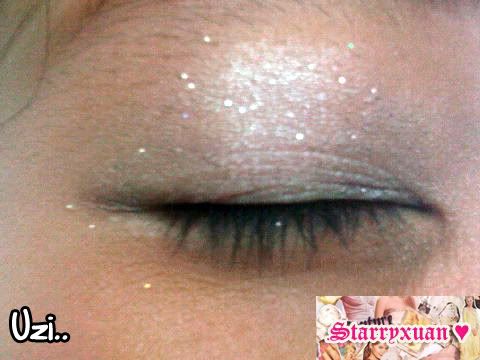 Ain't it pretty? (i mean the eyeshadow :P)
(i haven drawn eyeliner nor mascara yet!)