Another review of another UD Eyeshadow - Shattered. This is my fav among the loots i have now!
it is stated as bright green/blue shift on website, but to me is a very pretty blue.Shimmering & duo tone! the duo tone effect is getting onto me! Next eyeshadow i will be getting the Minx! Green duo tone. I guess eyeshadows i only like blue, green, pink, gold and silver colors! Below are more shades of shattered.I can finally throw away my Bonjour Blue Eyeshadow at last! It blends in nicely, and its pigmented. i don't need to apply too many times for the color to appear nicely and strong. (i always like strong bright eyeshadows :P)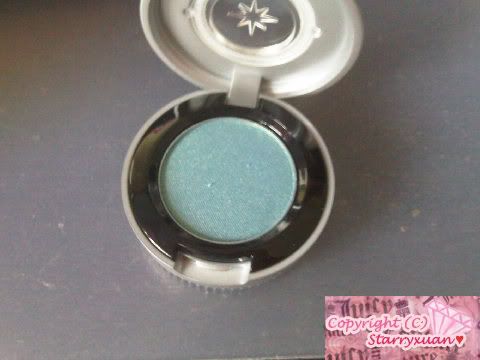 Someone once told me that he feels strange when he sees girls with green or blue eyeshadows. and he is currently talking to the strange girl during that time. I chosen blue today instead of yesterday as i thought Monday is already blue, but this blue eyeshadow doesn't make me feel blue! Get this! its pretty!