I got this lip gloss on my previous Gmarket order. I really like their tan collection, so bronzy and pretty, but in the end, i didn't know what to get, so i get this pretty gold lipgloss!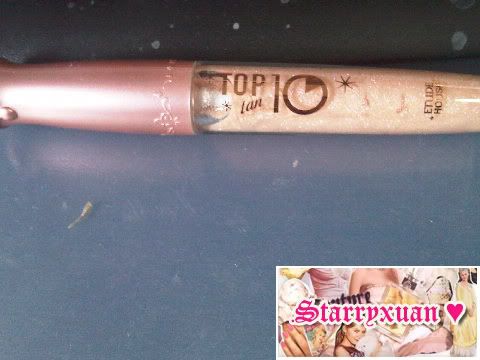 To me its quite a big lip gloss, i think till now, i still have not have a finished lip gloss yet!
On closer look of the lip gloss, it is like a beige-gold lip gloss with many pink glitters in it.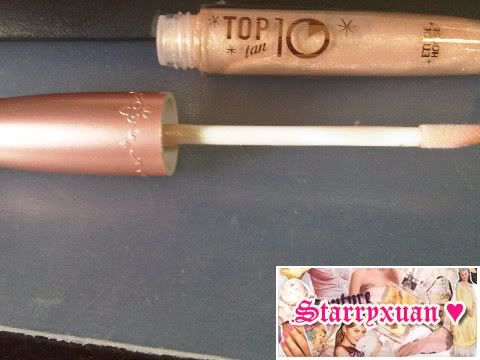 i think it really suits the tan collection! Its like having a nude lip stick covered with sparkling pink diamonds!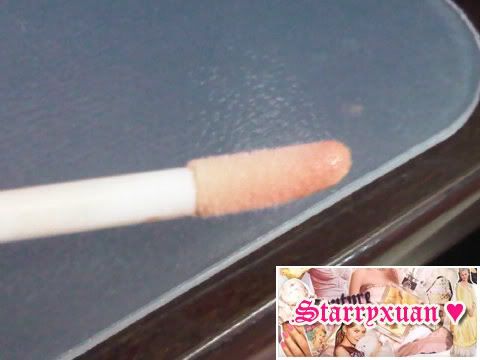 A swatch of the lip gloss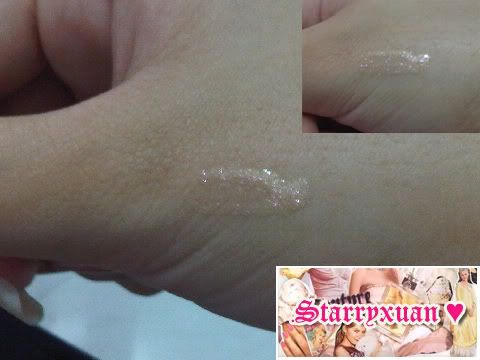 Isn't it nice?! :):)
PS. I really like Lee Min Ho in Etude :D:D:D