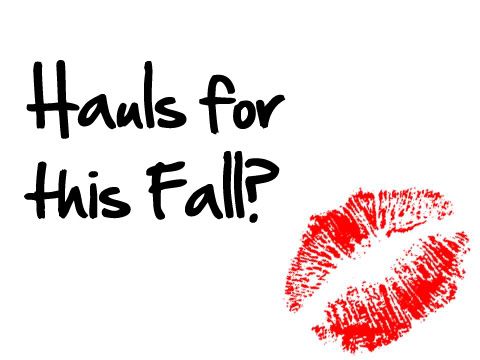 Its September! First week too! Paychecks, allowances all should be in by now already. So, what are you gonna haul for this month? Fall cosmetics are out too!

For me, Maybe i will clean up some goods from Aeropostale, some twilight beauty products & maybe some more Urban Decay cosmetics. Oh no! Im addicted! Wanted to get a JC bag for myself for my birthday, but bit ex, maybe i shall make do with the UD eyeshadow palette :)

My room are mostly done up by now. need to pack up and clean up bits. BB & i are enjoying the net too. Sometimes irritating but its pretty. So no more furnitures for this month. Trying to get a nintendo wii by end of the year though.

And its my birthday month! vouchers are flooding in too! Just saw a pic of 3D cake of a handbag yesterday. bag is in PINK too. pretty! but its ex. and since im not having a celebration, so maybe not getting. Itenary for birthday should be having one small one together with my small cuzzie at granny's place & maybe 1 at Msia (with BB). And im not those who really make birthday a big occasion, so most likely i will be intending to work on my birthday too :( Anyway, don't wanna reveal more now! :P

These are what im gonna spend for Sep, How about you?