Few months ago, i got hooked up on
Benefit Cosmetics
Blushers with their ultra cute packaging and colors... and now, i've got some of them...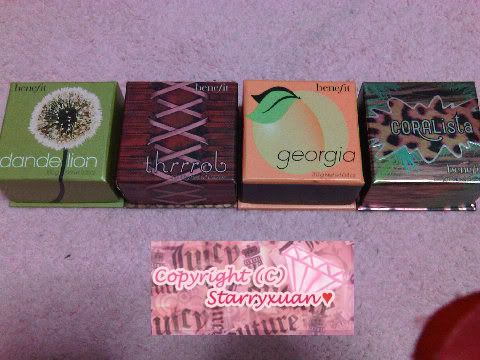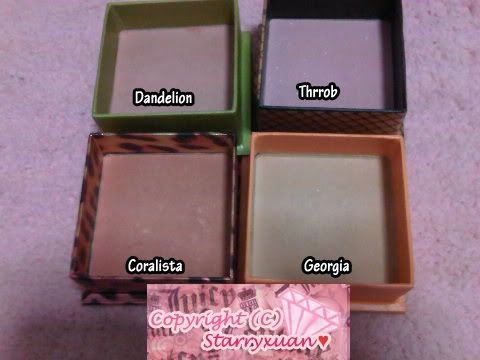 I tried to do some swatches but the colors are bit light to the camera (my phone's camera).
Don't you think benefit cosmetics are cool?!
They have unique names for their cosmetics! like a concealer called "
lemon aid
" or "
benetint
" or "
Badgal Mascara
"! its so attractive!
i ♥ all 4!!!
They have a nice smelling scent unlike other blushers!
The container is made of cardboard (paper type)! *unique*
12.0g Net wt. 0.42 oz. (huge amount!)
my favourite of all 4 will be
Coralista
as its very pigmented, the colors comes out on my face is very pretty. The least will be Georgia i guess. It's so hard to bring out the color! maybe if i'm abit paler, the color will be nice! If i have time, i will try out a FOTD with them!
You can get them
here
@ about USD28 :)