I just had a mini Shopping Haul at Plaza Singapura following a dinner with BB.
Went into Body Shop first to get some stuffs for relatives and myself and proceed on to Etude House to get some Nail Polishes :)
Got 5 of them at around 20++. The lighter colors are cheaper (except the violet color)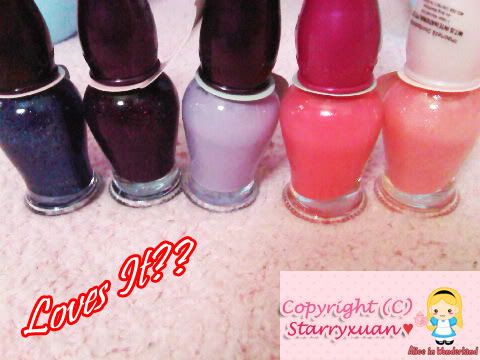 I tried 2 of the colors on my hands and feet.
*i forgot to record down the color no. will update later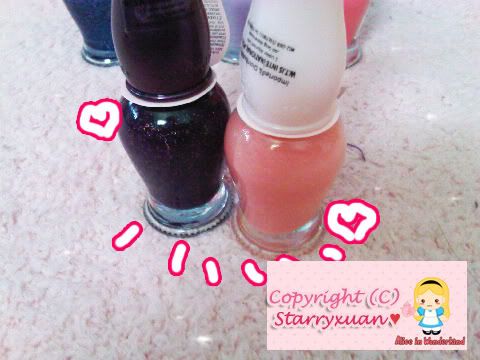 Reviews: I do not really like the darker color. Althought it is suppose to be sparkling, the final effect turns out to be quite matt-colored like. No gloss nor shine. The Peachy Pink color comes out on my fingers nicely. And it is quite lasting! Have been typing since last night (or this morning) and the polishes hasn't chipped yet. Not sure about tomorrow though. If it chipped i will tweet it ;)

This is part of my Sept hauls! More coming in! :)
I can't believe it that its less than 5 days to my birthday! But i do not have any birthday moods :(