[Advertorial]
I think most of you have already heard from
Gmarket Singapore
which has joined in after Yahoo Auction closed down. But, Did you hear of
Gmarket Global
? I heard about it recently from
Kathi
&
the Muse
when i wanted to buy some BB creams.
I'm an avid online shopper and once i heard of this site, i started my shopping craze! If i remember correctly, My first buy was a Tony Moly BB cream and Skin79 BB creams! My first time was quite a scary one, as this is the first time i bought from a Korea site and i have many many difficulty with the Korean words! Till now, i really appreciate
Google translator
for aiding me with my online shopping!
When i finished choosing my items (if i remembered, i bought more than USD100 on my first try!), I proceed on to check out. They have payment options for us international customers like Paypal and credit cards! I would normally pay by paypal as it is faster and easier than to input my credit card details! They would also do an estimation on the international shipping charge for you and the best part is, they will refund you back the extras from the shipping charge!
After i completed everything, the time from which i place my order till i receive the huge parcel was short! If i'm not wrong, it was
not more than 3 weeks
! defintely lesser! Anyway, this always depends on the sellers. i often see sellers shipping out stuffs late and causing me to receive them later, but still, its still a short time!
Over this period, I started buy cosmetics and my recent purchase, i started to buy house hold items! See! Gmarket has many things!
Bought the tissue box cover shown on the table!

Flowers for my curtains

These are some cute pretty things bought from Gmarket! Am now waiting patiently for them to arrive! and, before i forget... I joined one of their mystery gift event before! it was paying about a dollar to get something that you dont know! and for me! i got a Gold color Thumbdrive (4GB)! Loving Gmarket Global! Here is the thumbdrive! Freaking cool right?! I got one for BB and one for me :P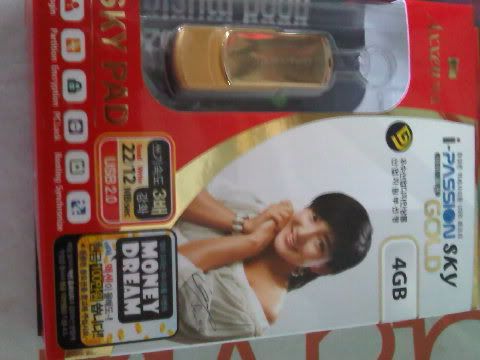 Go check out Gmarket here!
*Hope i do win! Then i can shop more! :)
Lil Add On : Follow
@GmarketGlobal
in twitter if you have any queries~ Friendly People!