After thinking for long, i finally got my Tokidoki stuffs!
I got this Eyeshadow which is my favourite of all :D
Tokidoki in Adios
There is a secret compartment below! Thick Palette..
ADIOS!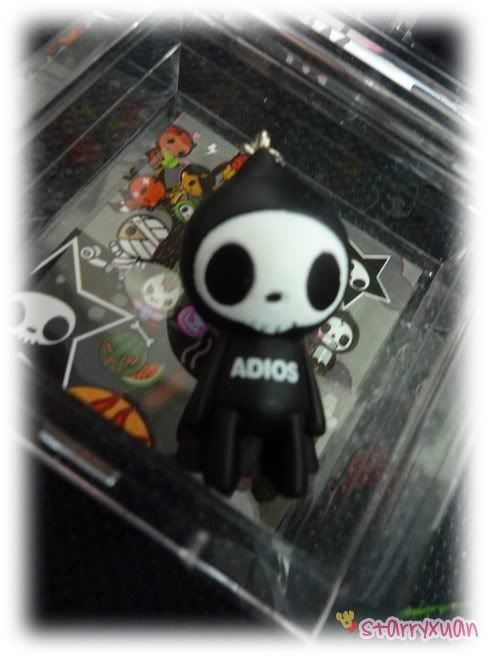 Reviews
- The colors are really nice and pigmented and i guess i got attracted to the keychain, "Adios" and i don't know where to put him! I'm really loving the palette but its too bulky to bring around. the colors are long lasting and after 8 hours, my eye makeup is still perfect :)
I tried a EOTD with this palette :)
1) i line my eyes with the black shadow (bottom left)
2) fill in with silver shadow on the eyelid. (top right)
3) add a bit of blue (bottom right) on the edge of the lid and highlight my browbone with the shimmer white (top left)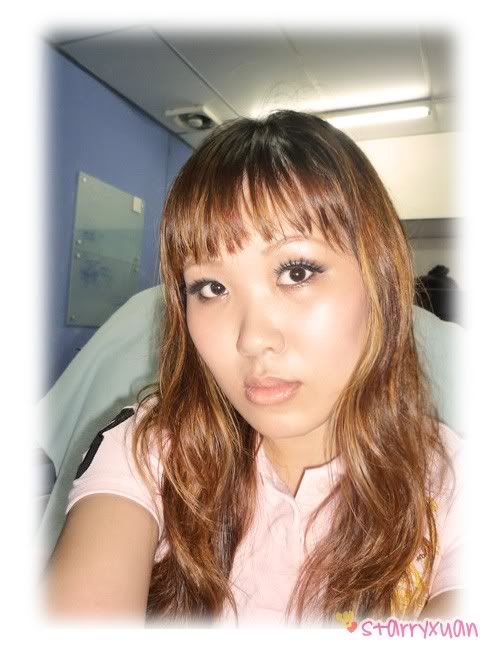 Final look with lashes. I know my fringe look dorky :P they keep poking my eyes so i asked my classmate to help me cut them off :P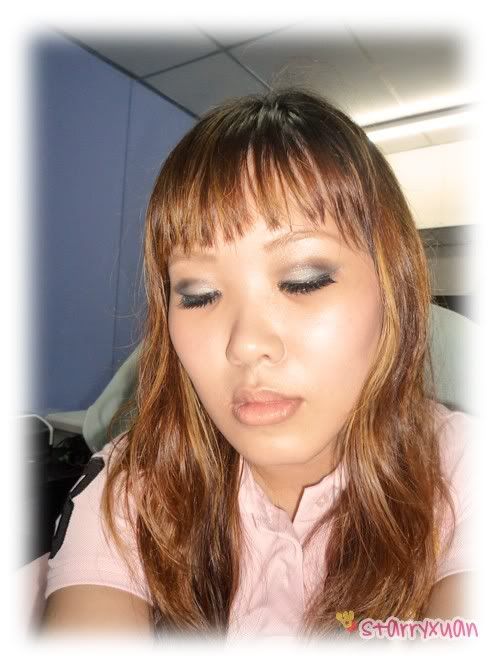 I actually did a tut but my SD card was broken into 2 therefore all gone T.T I will redo them when i have the time. :D Thaanks for stopping by!