How would it feel to have a hunkie in your cosmetic case? I didn't get to know it until this week, when my dear parcel from
Urban Decay
came. Thanks to
Urban Decay
, now i know how it feels to have a hunkie in my makeup pouch..
Urban Decay came out with this Pocket Rocket Lip Gloss sometime last year and i guess it is the first cosmetics (as far as i known) to have pretty guys on top. and further more, stripped (not all the way lah)!
My first ever guy who brushed color on my lips is...
James
Oey, Don't anyhow think!
I still ♥ my BB
. James is the name of this Pocket Gloss color. *teehee* It feels funny to have a guy photo stripped to hot pink undies looking at you whenever you brush your lips with the gloss.
okok! I don't wanna emphasise anymore!
From the first time i use, I feel shy. Haha, I'm getting off the topic. Anyway, the color of this gloss is light, almost opaque, which its nice to use on top of your fav lipstick. The color, the final results, are all very nice
except the smell of the gloss
. It smells eeky to me, but after a few times i got used to it as the smell doesn't linger for long. The gloss isn't too sticky, nice & light, not too thick too. If you can stans the smell during the first application, it should do well for you.
Started taking photos of my new lip gloss this morning.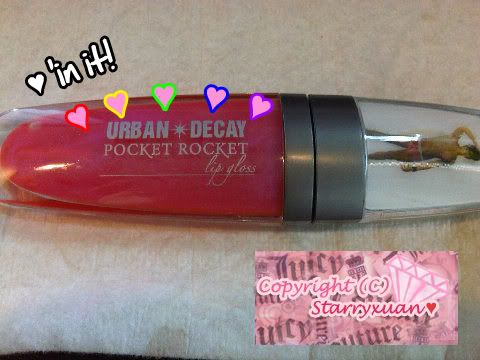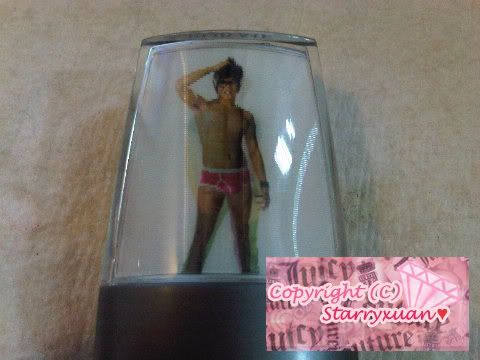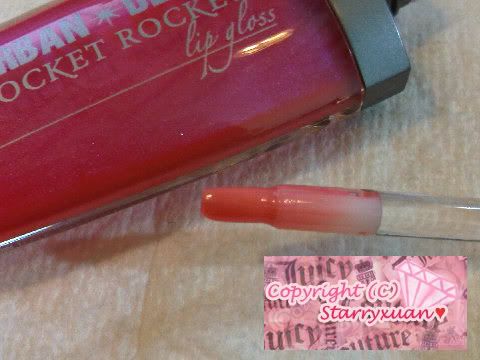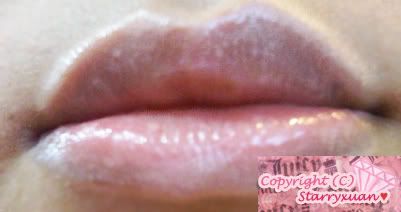 I've used a bit of lip concealer below my gloss, thats why my lips look so pale. I never like too bright color on my lips. Bright color lips doesn't suit me. After getting James on my lips, i wanted to get few other hunks on my lips too! Like...
A working guy, a high school boy, a guy with a baby & a punk. ahh. nice! maybe i should limit myself to a few will do. *hehe*

Anyway, you can get this from
Urban Decay
at around USD19 for each.