The new year is coming and i have a new corner for my makeup! my new vanity corner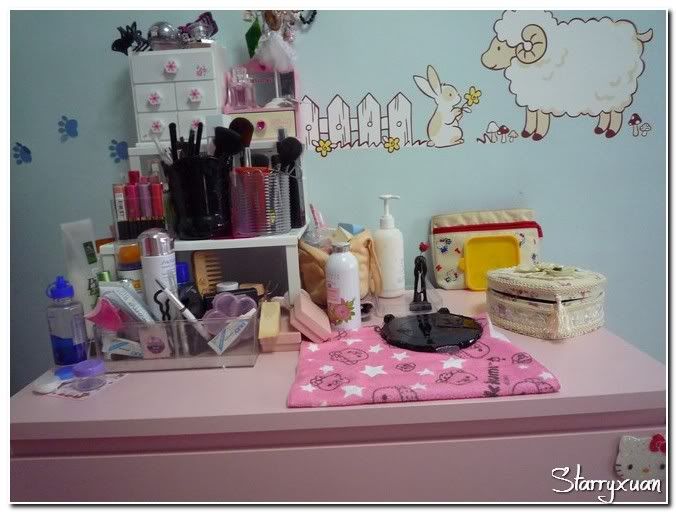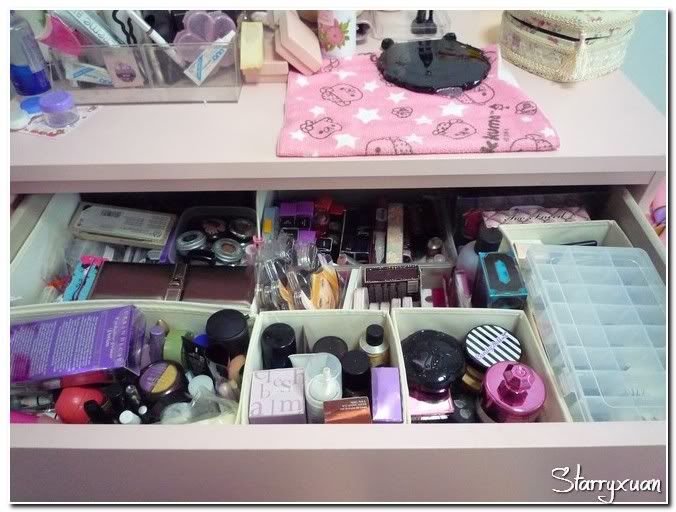 This was the previous set up, i still have the same corner but i bought more organizer for my blush and lipsticks :)
Share out your vanity corner too! :)
I have been posting lesser recently as i have to clean up area up for the new year, and i still have alot of stuffs that i still have not get. but i'm still active on twitter, you can find me there!
Other than that, my granny just went in to the hospital, and i'm so worried now. It's getting my mood down. :( Hope she get well soon!
More makeup post coming up soon!