Etude House has also went into collagen skincare too! These are the upcoming Etude House Collections...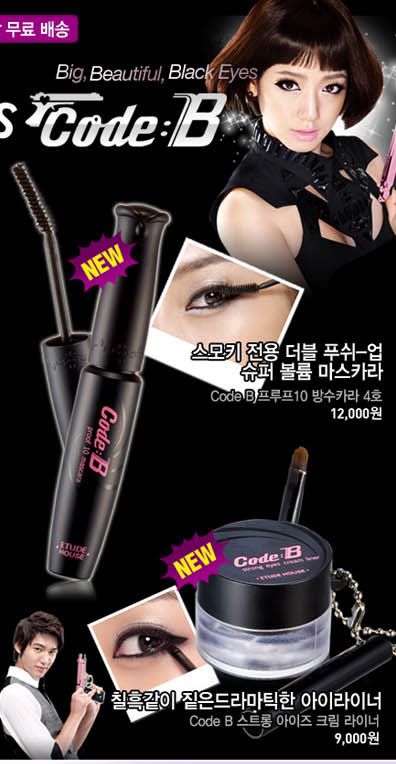 "Code B"
collection reminds me of Jolin "Agent J" soundtracks. will be getting this collection! review them when i receive it :D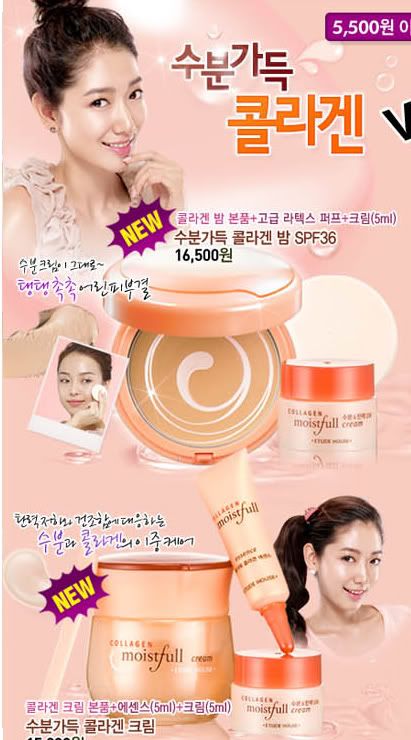 This series "
Collagen moistfull
" looks like the peach collection to me! worth trying out too. maybe i shall try out after code B collection. :)
Both already launched in Korea, not sure about other parts of the world too. Should be soon!
Previously Etude house has most of the sweet looking cosmetics like the Peach collection, "Can't stop smiling" collection etc. It has moved on to the waterproof (with the water theme) & now this. i'm interested in what they would come out for the winter collection :D something white & sparkly?
Are they considered as Fall collection?