I helped BB to color his hair!!! *So happy with myself*
Anyway, we bought the Gatsby Natural Bleach & Color at around $9 to color his extra black hair. Results are good! We bought the Ash Caramel color. Suppose to be golden brown lo... ehhh..
BEFORE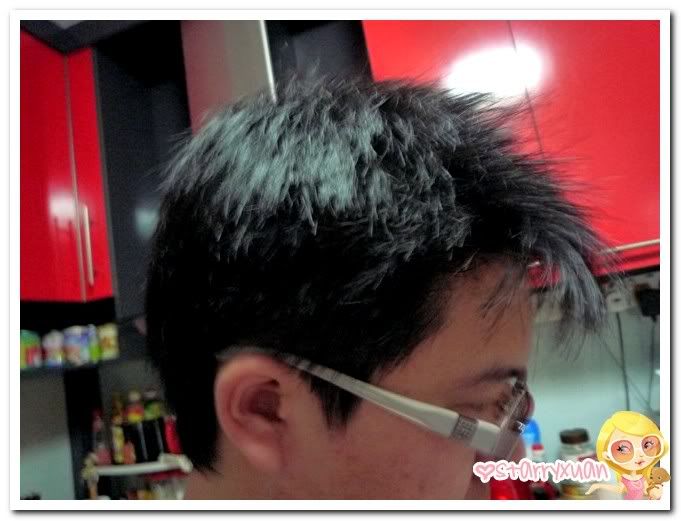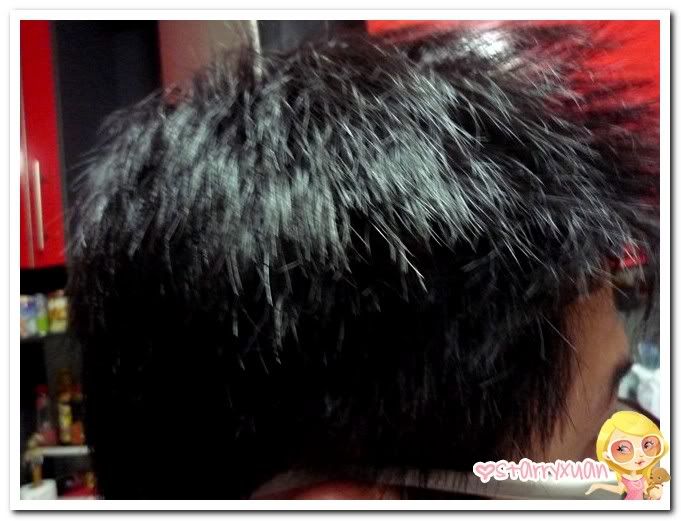 See the uber black hair! till it shine!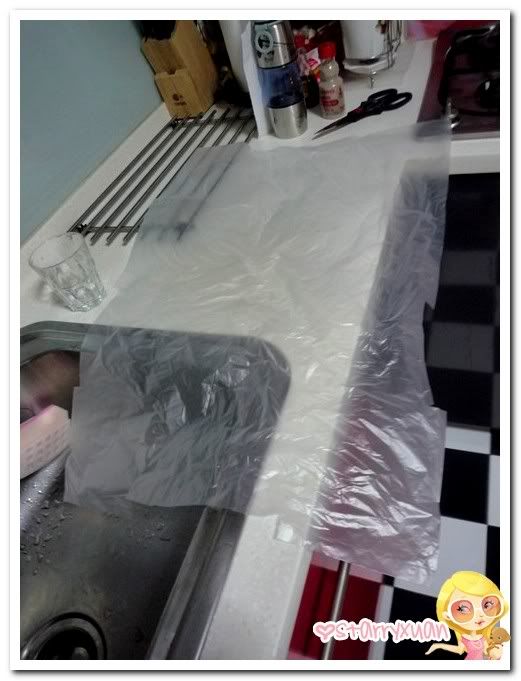 BB start to make a top for himself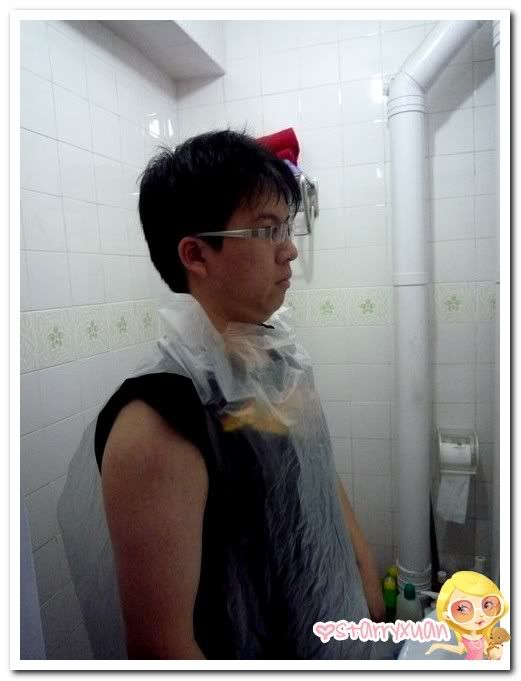 In the end too small for him. LOL
PROGRESS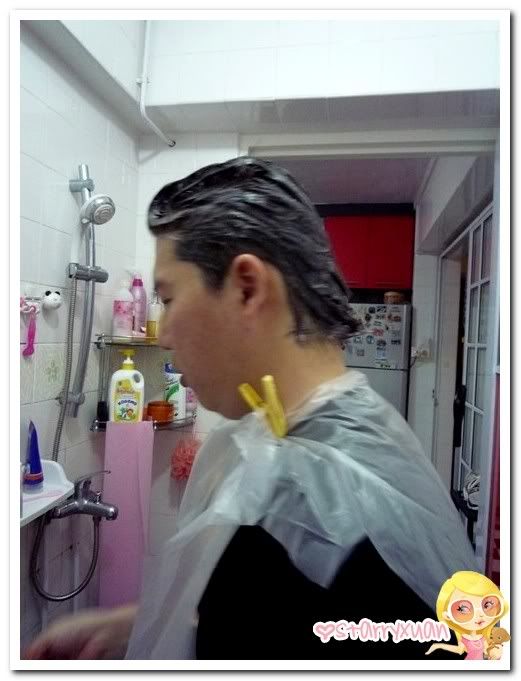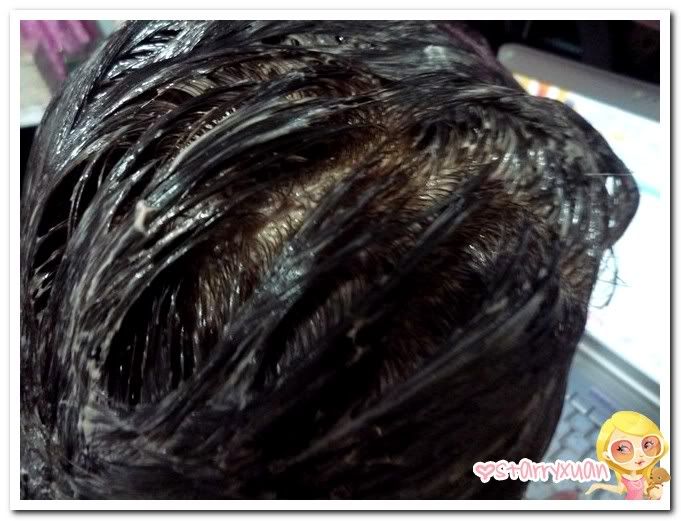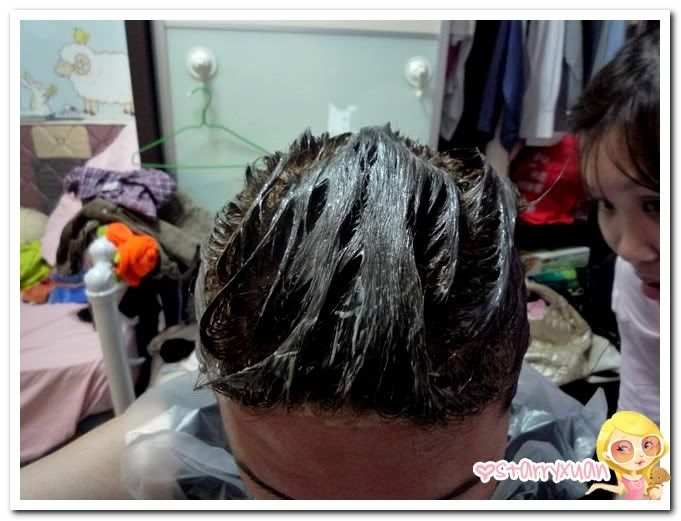 peeping at his hair when he took this photo :P
END
*update*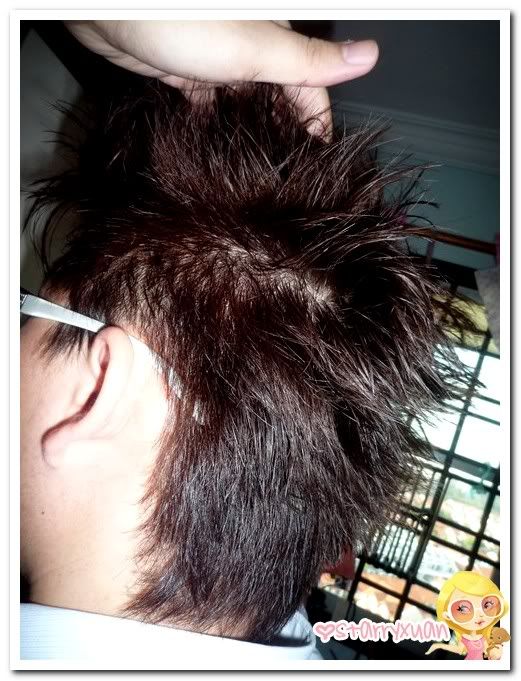 *with flash*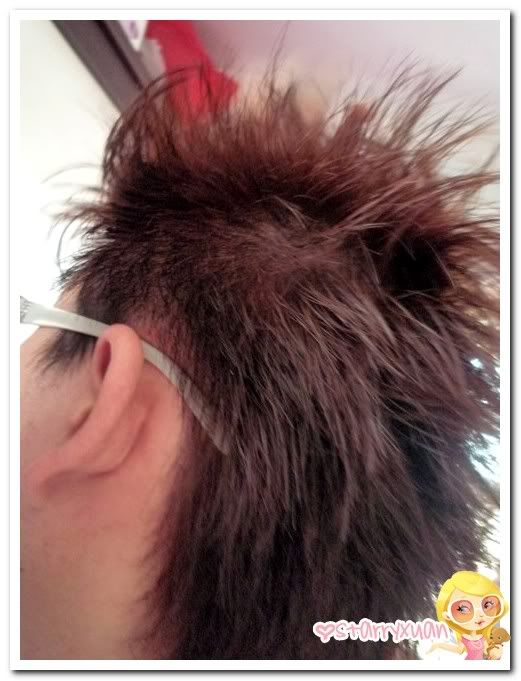 *without flash*
So proud of my BB. so pretty for once! :D