I bought this item sometime last year and i just finished it, therefore, here are the reviews!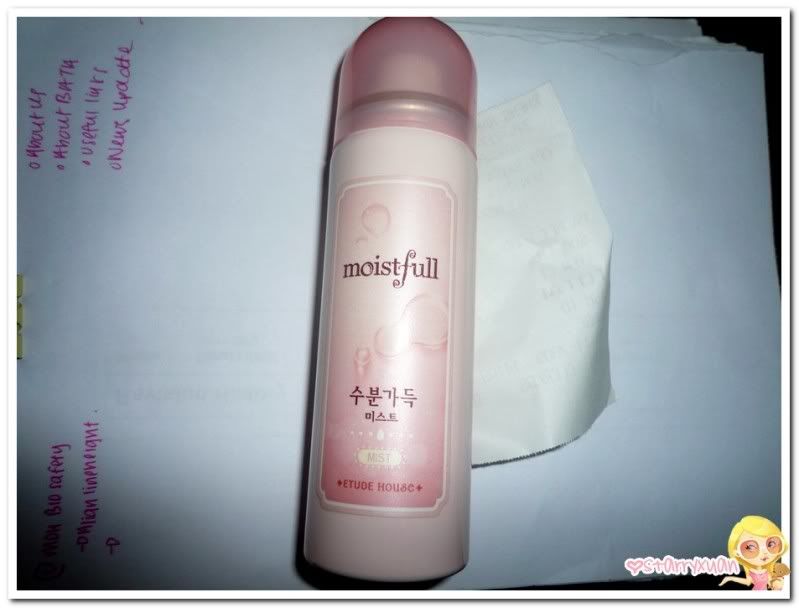 I had this item in the office as my "wakeup" item, so as when i feel sleepy, i would always spray this to keep myself awake. I had another bottle at home to settle my morning makeup. After i finish makeup, i would spray the mist as a finishing touch to my makeup.
I really like this as it has a very nice smell (powdery). I managed to buy the whole set of moistfull and will start once i finish my Peach Sakae collection :)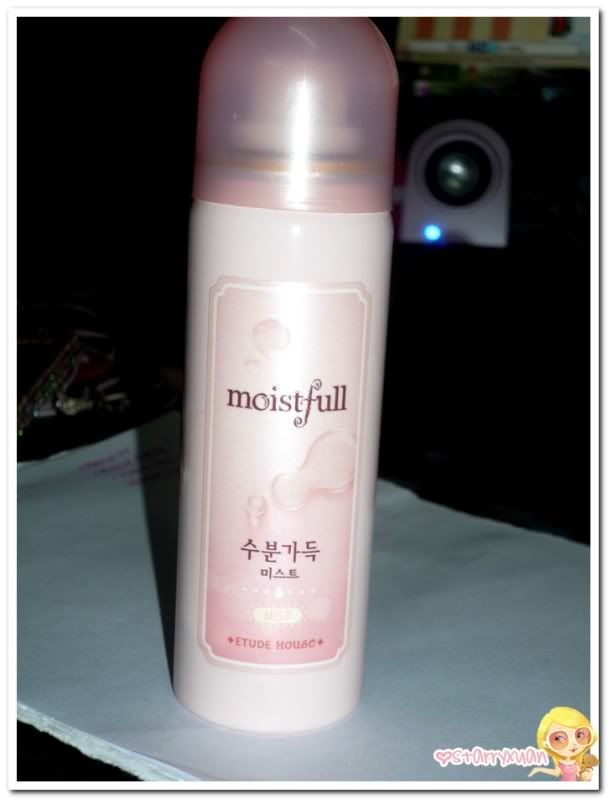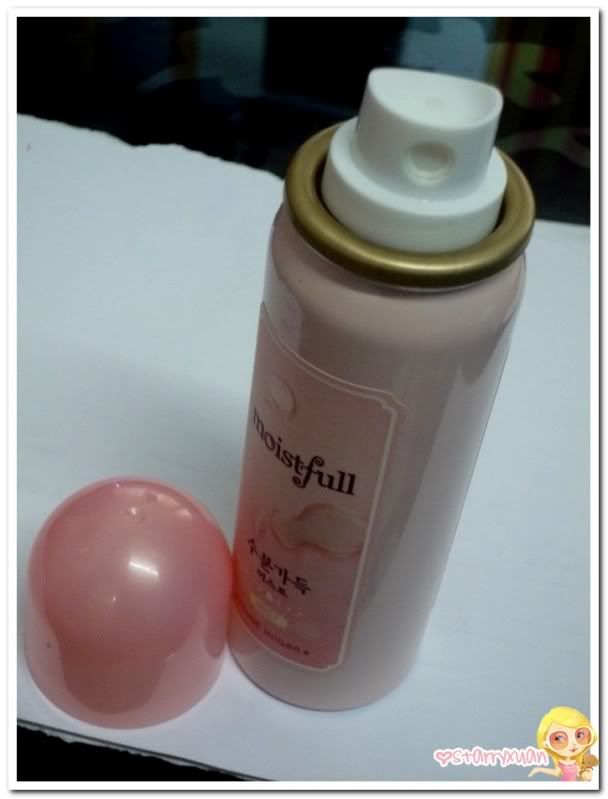 Pros

- Handy
- Light
- Nice Smell
- Skin feel moisturized
- a "wakeup" item for me



Cons

- Bottle too SMALL!


You can view more info at Etude House.
I bought mine at Etude House in Plaza Singapura. You can get yours at a retail store or online at Gmarket.