look who's here!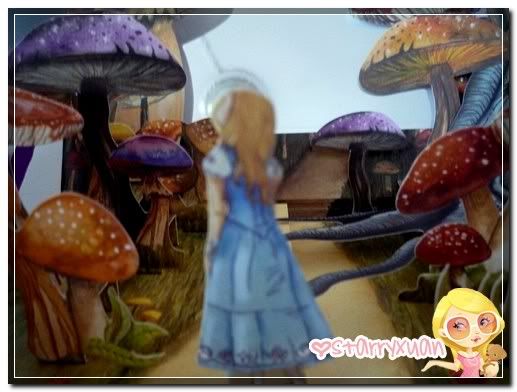 It finally arrived!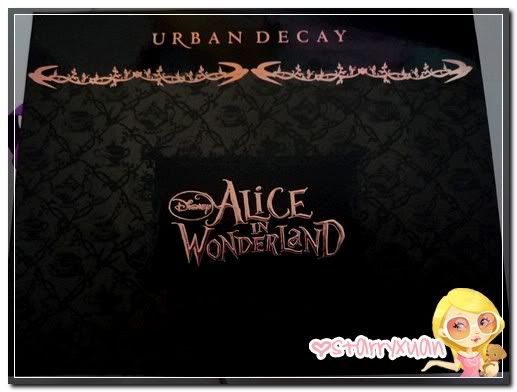 I was so excited when the postman came knocking on my door to deliver this to me!
I hope im the first few lucky babes in SG to receive this pretty palette!
here are the different views of alice ;)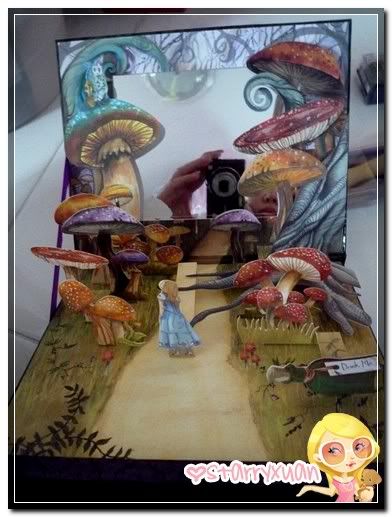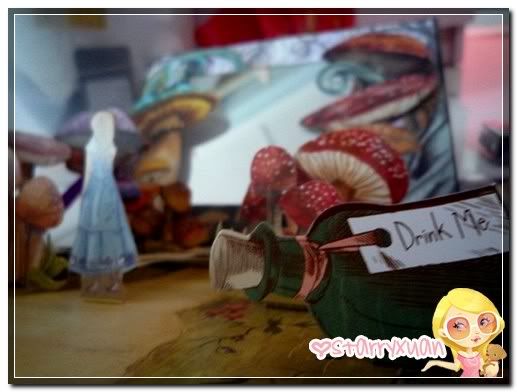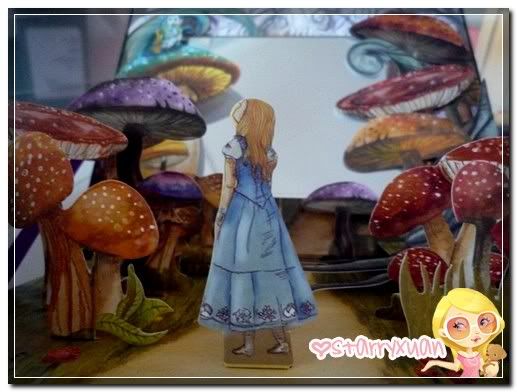 Of cause, the most important!
the colors are fab, awesome! i haven tried before, but the colors are really "strong"
without flash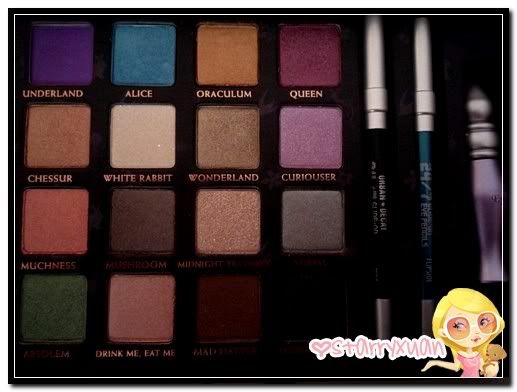 with flash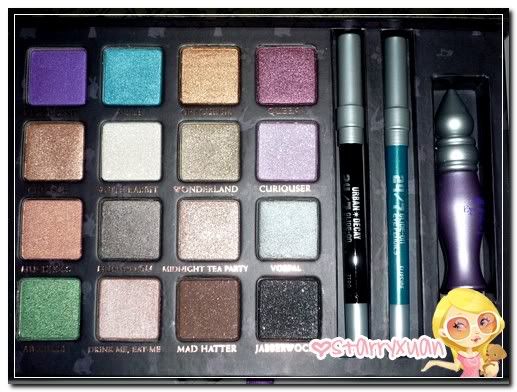 I have not swatched it yet but u can view over at makeupgeek.com
I really like lotsa colors esp the greens, blues, etc! Shall try with it soon! :)
[Nuffnang] Movie Contest – "Alice in Wonderland" Movie Tickets Giveaway!
Favourite Character: Queen of Hearts!
See! Even the eyeshadow color of Queen is pretty! Everyone must be going about how they like Alice, alice alice. I'm different!! The reason i like her is because, she is everything other than the Queen of Hearts. I remember when i was young, my favourite card would be Ace Hearts and followed up by Queen of Hearts. By right, the first impression of the Queen of Hearts should be like a princess in the disney stories! But, not in Alice in Wonderland!
Wiki Review of Queen of Hearts

"She is a foul-tempered monarch, that Carroll himself pictured as "a blind fury", and who is quick to decree death sentences at the slightest offense. Her most famous line, one which she repeats often, is "Off with their heads!"
Ain't she Beautiful? ;)
Come on, Off with your butts and head to the theatre to watch this!
Catch Alice in Wonderland Movie starting from 4th March 2010 and join the official
Facebook
and
Twitter
page!