I bet there isn't so many like me who buys sooo much from online! I have been on Gmarket for weeks recently and hauling here and there! Imma huuuge supporter! I normally buy cosmetics like Etude House, Tony Moly, all those Korean coasmetics but this time is a bit different, more of accessories, apparels and bags!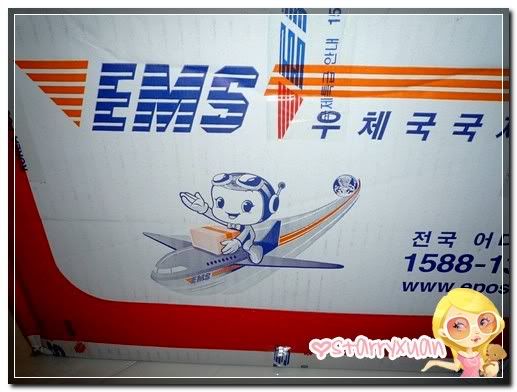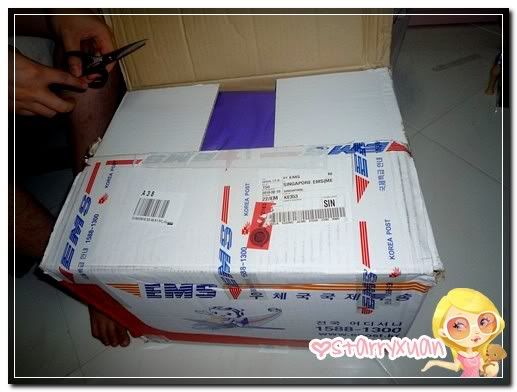 Parcel which arrives from Gmarket! :)
*baby helping me to open package unwillingly*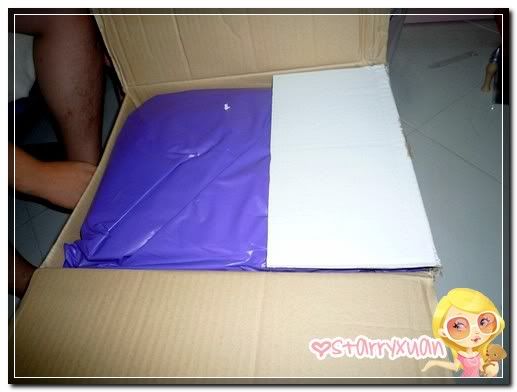 1st 'top level' of stuffs from box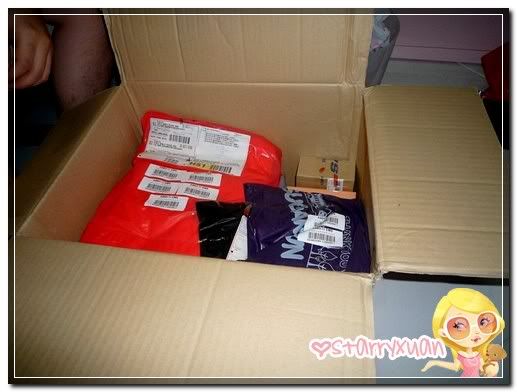 inner level of stuffs
This carton is really full to the brim when i receive! quite heavy too! Taking out all my stuffs with my baby! He always got so pissed off when i have a parcel full of all my buys coming! :P He gave up after this point! :p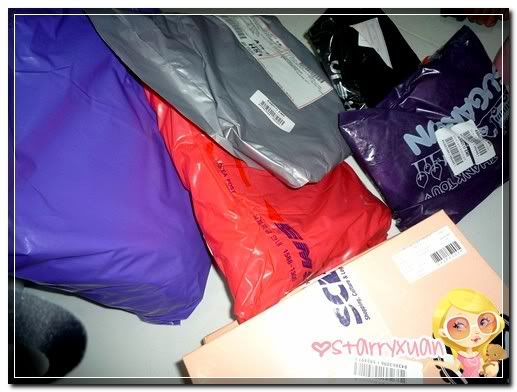 Loads of things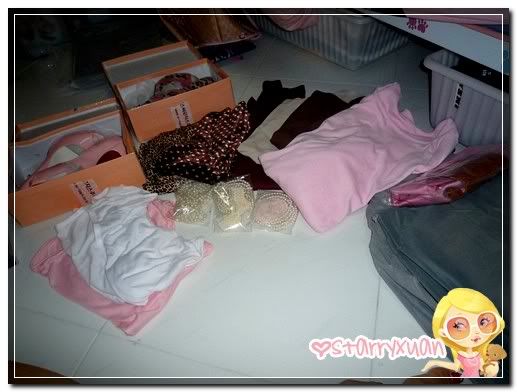 Loads of things that is contained in that parcel from Gmarket to me!
from left: 2 pairs of heels, half cardigans in white and pink, leggings in polka and leopards prints, 2 pearl beaded necklace (1 with lace ribbon, 1 with flower), 5 basic tops (2 turtle neck long sleeve, 2 round neck long sleeve and 1 sleeveless turtle neck), and 3 bags at the corner
Closer look!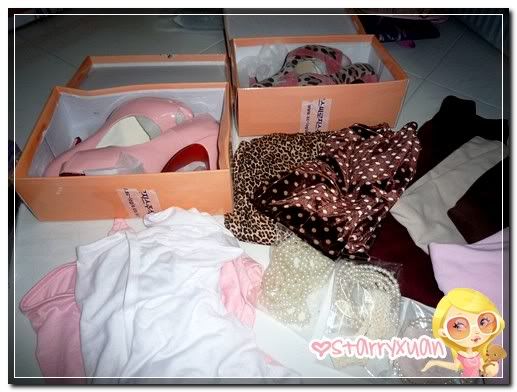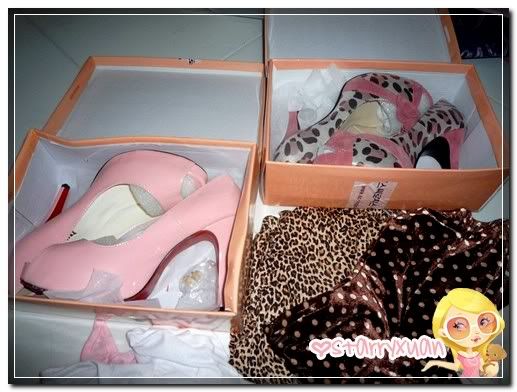 My 2 pair of heels!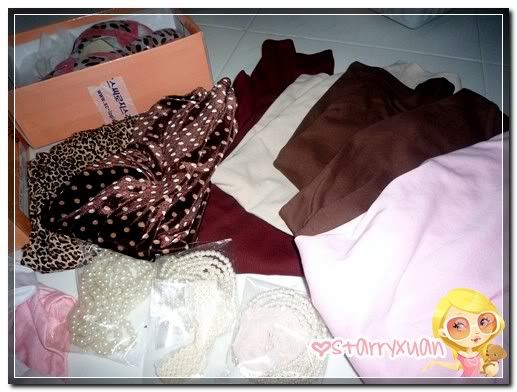 my 5 tops and 2 pairs of leggings! (in love with the polka ones! its like cotton velvet! very warm!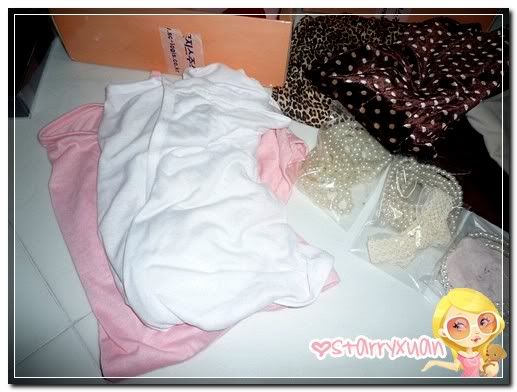 2 cardis and 2 necklace! love the necklace but not much of the cardis! material is very very thin!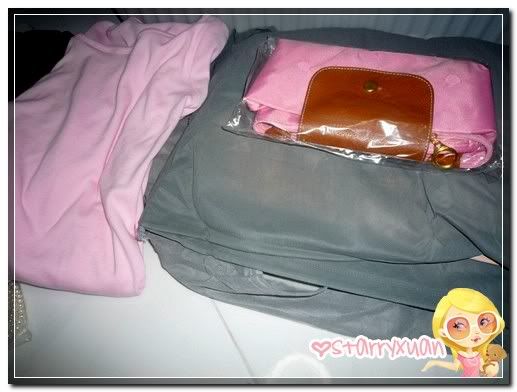 My 3 bags! i have not open them, so no pics yet!
I only took this pic of this bag which im using right now!
most of the items here (maybe practically everything) can be found under the
top sellers in gmarket
! Search there for pretty goodies!
if u wanna know any of the stuffs on where i bought it, u can leave me a message ;)
p.p.s another parcel in coming in weeks from Gmarket! Gmarket, im going broke soon :P
Tip of Post : Browse using IE for Gmarket as some functions dont really work on other browsers and always start searching through their top sellers! many many nice things over there!