Finally they are in my hands!!! and on my lips :P
They are really pretty and best of all, they are for the MAC Aids Foundation!
I hardly dap in lipsticks as i prefer glosses more, but their colors are really pretty!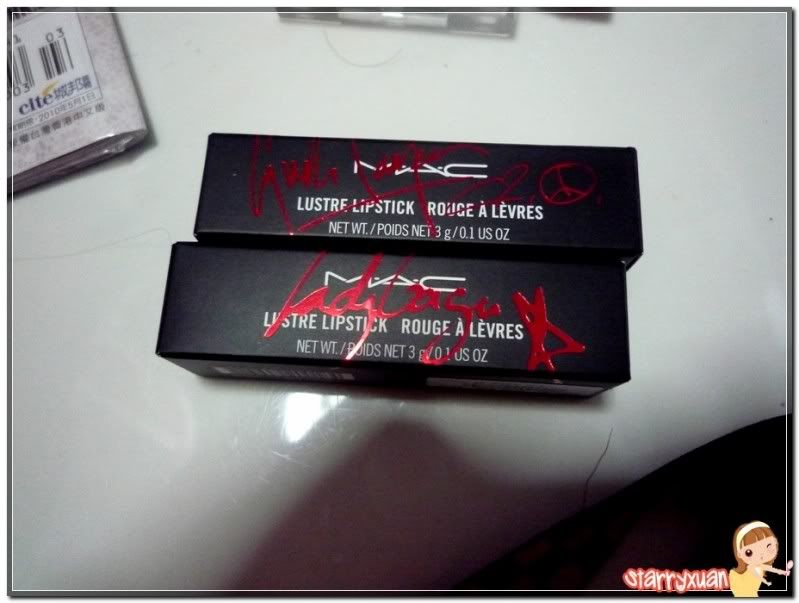 My two boxes of loves!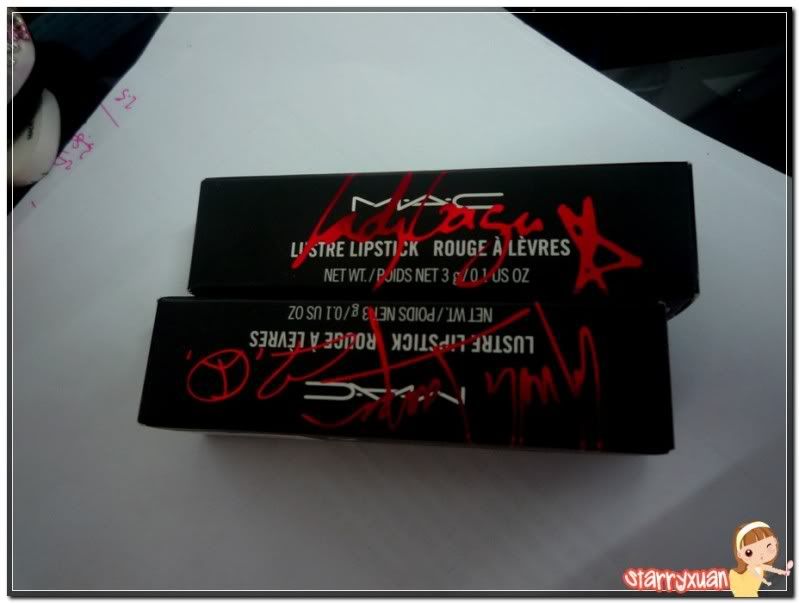 My two boxes of loves!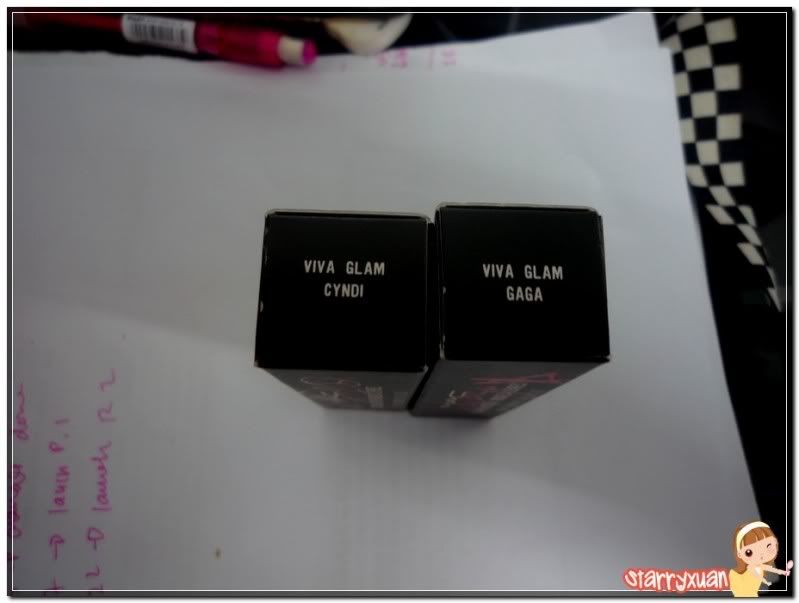 Cyndi & Gaga~
They have their signatures on the lipstick and the box! :)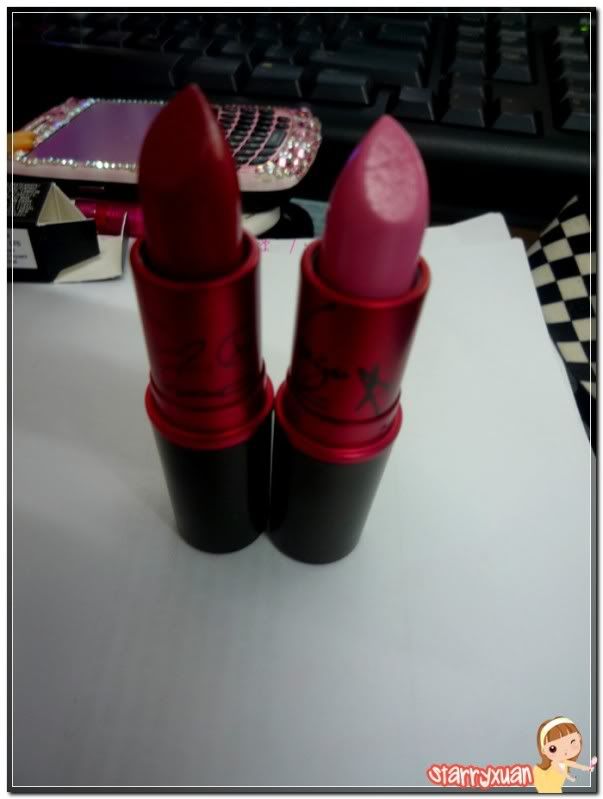 Here are the 2 colors without flash
Left: Cyndi, Right: Gaga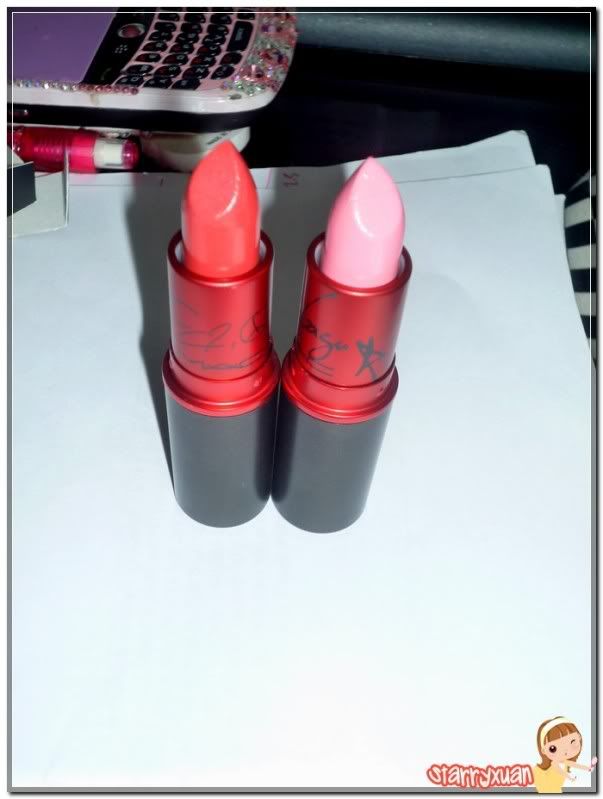 with flash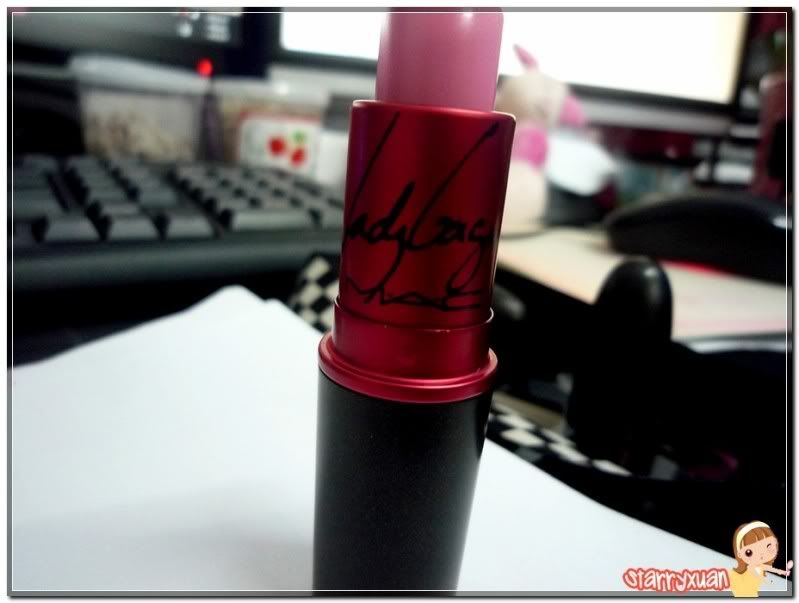 See their Signatures here! Gaga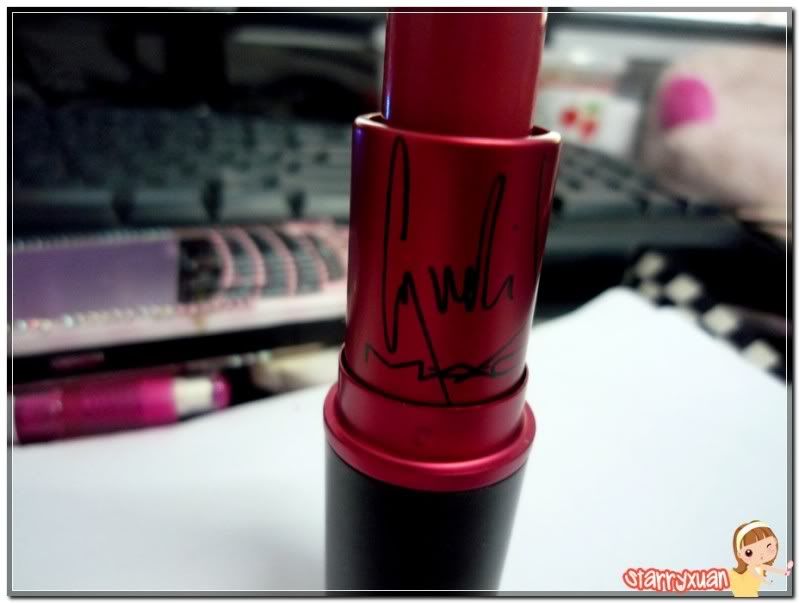 Cyndi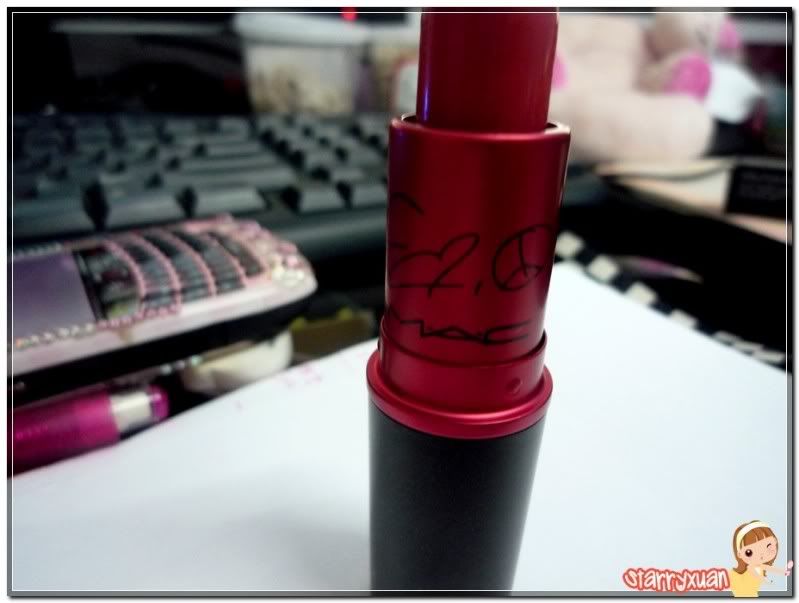 Cyndi signature was quite long, here is the back! Loves how she draw the signs!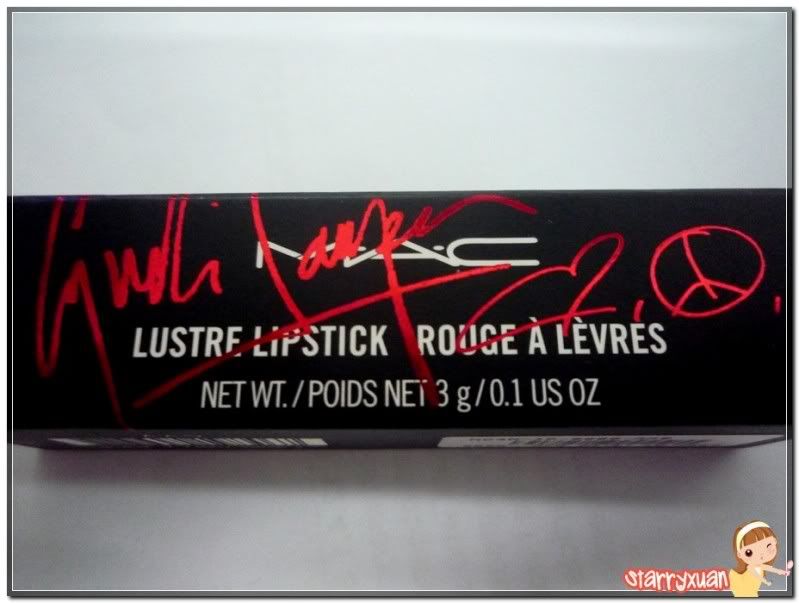 Even on their boxes! Cyndi
Gaga and her stars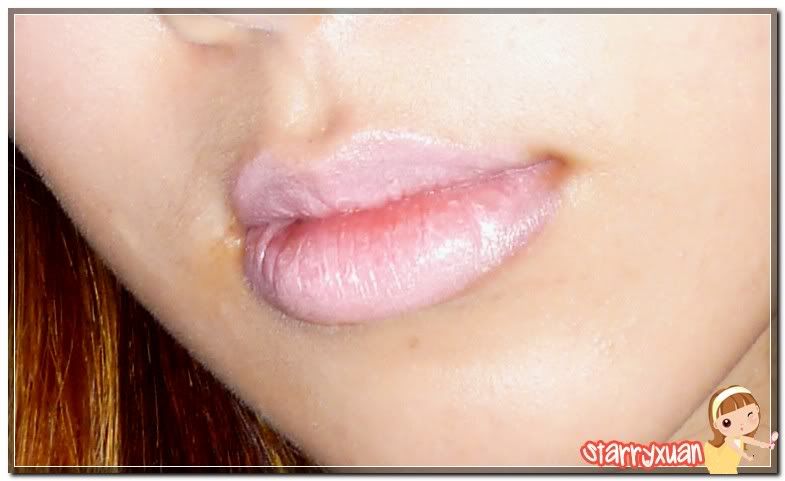 Having Gaga on my Lips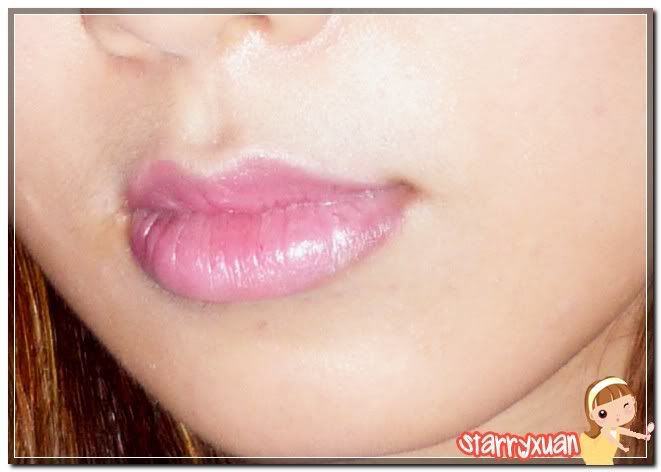 Cyndi on my lips. Im having concealer, thats why the color is lighter!
My lips are quite dry but the lippies still glides on nicely, doesn't make my lips feel even more dry! (like most lippies does)
They are sold at SGD$28 each at MAC or Sephora. I got mine from Sephora Ion. Get them before they are sold out! :)
Disclaimer I like to spend money of beauty stuffs and item(s) here are being bought by me.