This outing is planned like almost a month ago due to our busy schedules and finally! Those who made it are Jac Lek, Nad, Van and Shelin and we celebrated Van's birthday at the same time! Missed her once during my outing with Goldie and HX and now finally got to see her!
We had our dinner at
Timbre
and it was my first time there. I know there will be steps, but i didn't know that it would be so freaking long!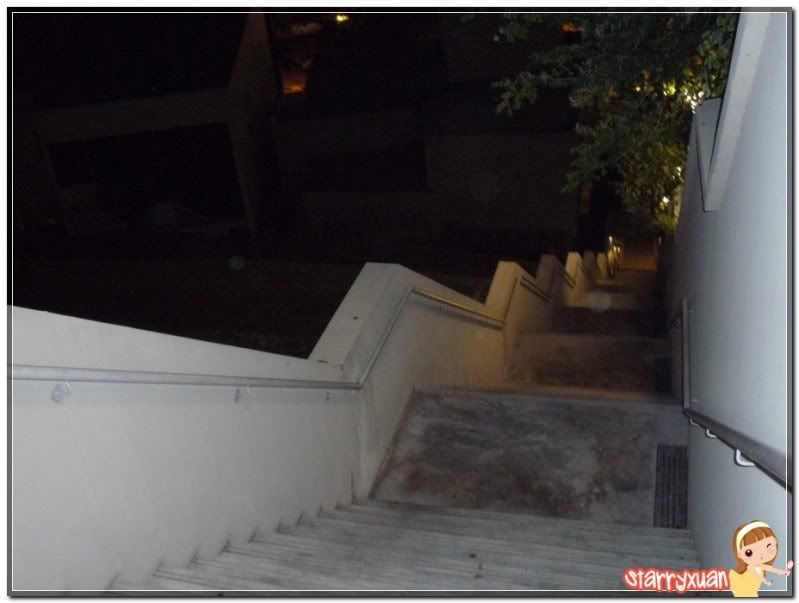 The bloody long staircase
I'm supposed to look pretty and tidy for this meetup and the stairs ruined everything! Sweats, Flushed and thirsty once i reached there, and no aircon! Luckily it was night time and the air felt cool! (btw, im the latest T.T)
I had my first drink (of the year too!) - Daiquiri (hope i didn't spell wrongly!)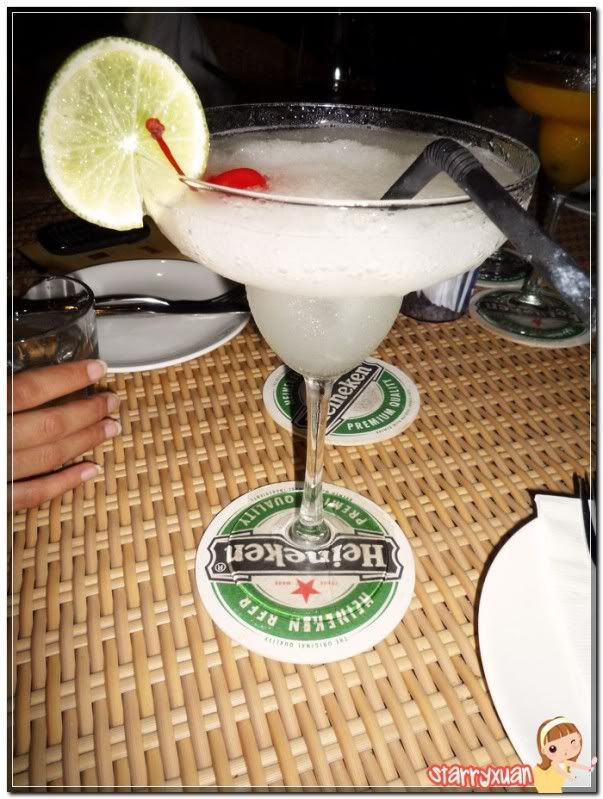 Taste nice, liquor not strong and its ice blended! really cool me down!
Our dinner were served next: We had pizzas to share and i ordered a spaghetti for my dinner! We had lots of chats during then and our 2nd drink! Not to forget, got LIVE :)
live singers
I actually wanted Barcardi with sprite mixed but i think he left that out, and i had a full cup of that. Blahs!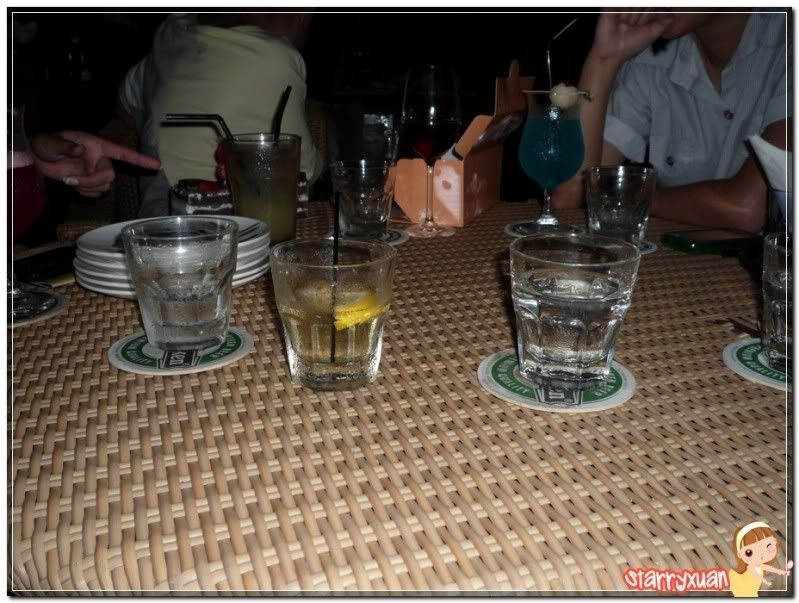 We had a mini cutting cake celebration for Van too :)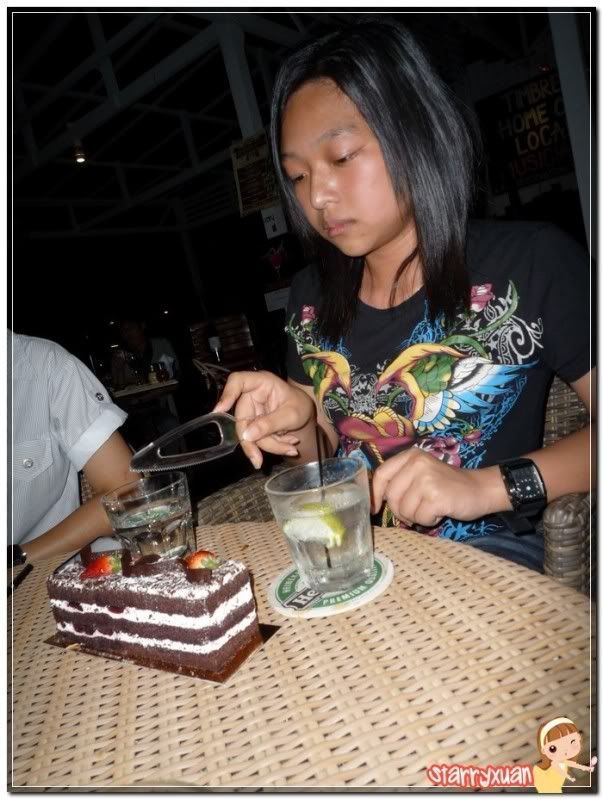 Lots of phototaking before we head off :)
Another outing please! :D
Here are alot more photos...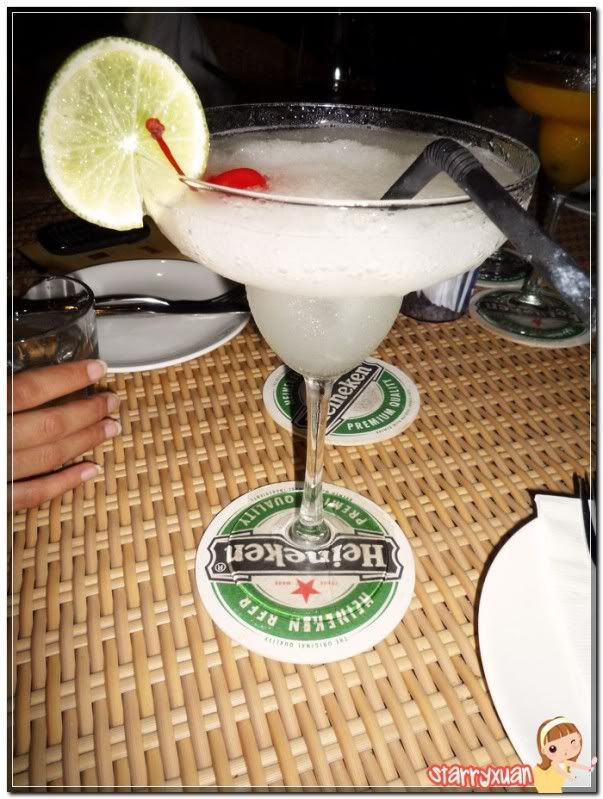 first drink!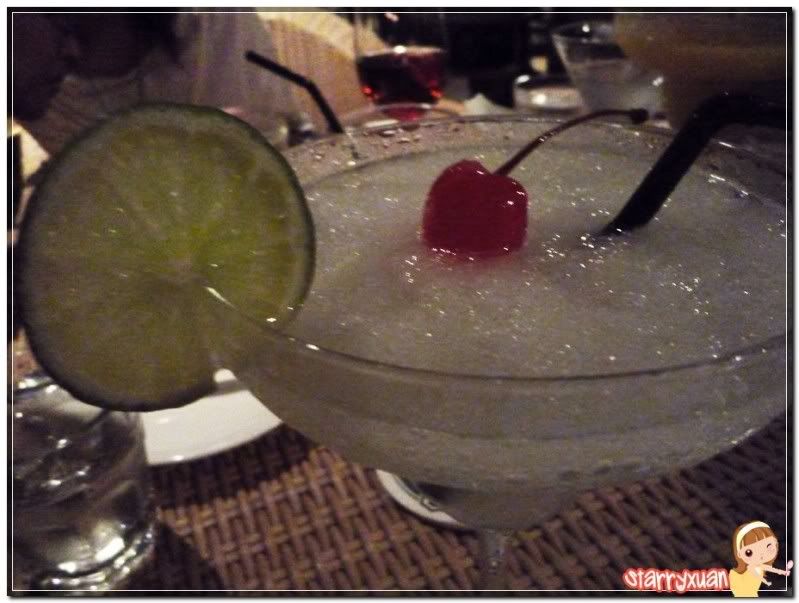 Lime + cherries = Loves!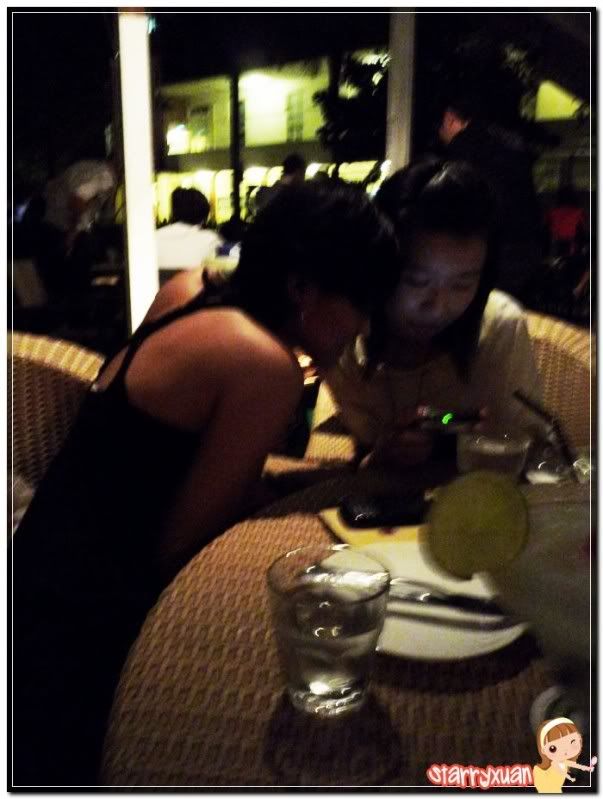 what to eat...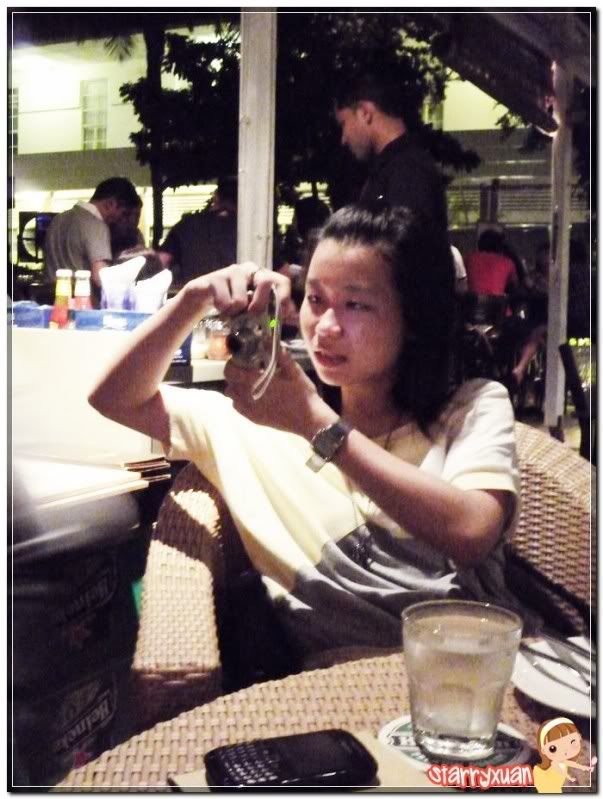 Say Cheese!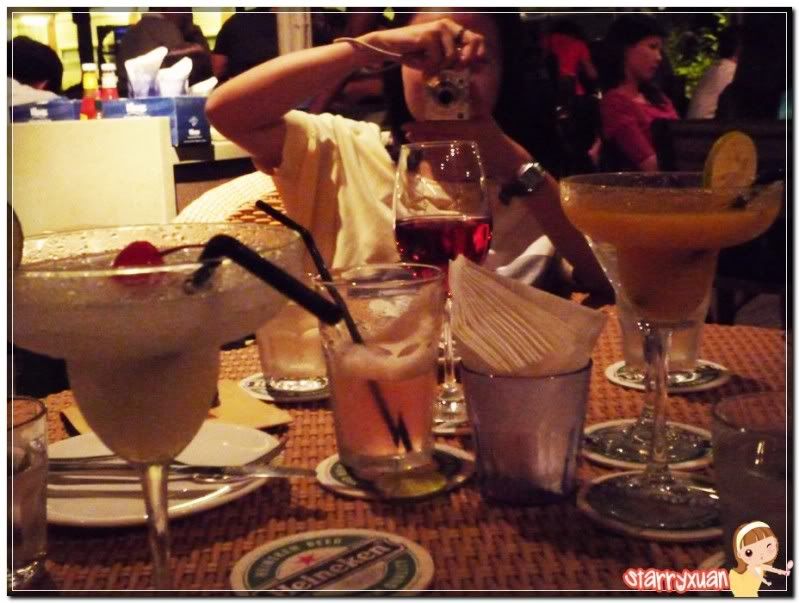 Another angle!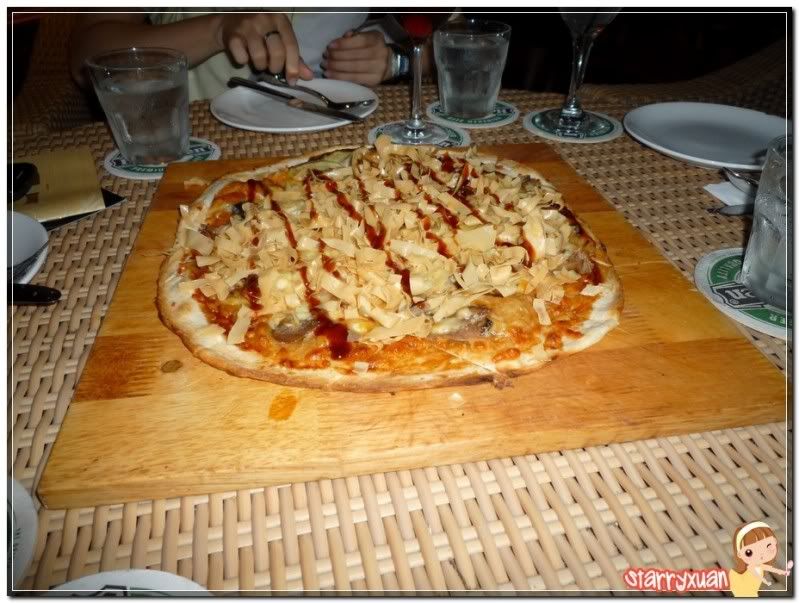 Yummy pizza! best of the night besides the drinks!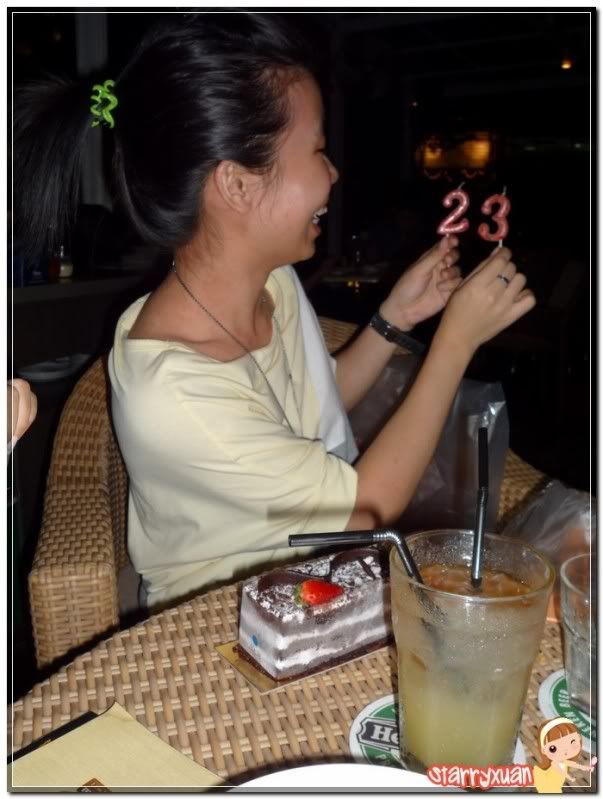 showing off the 2 expensive candles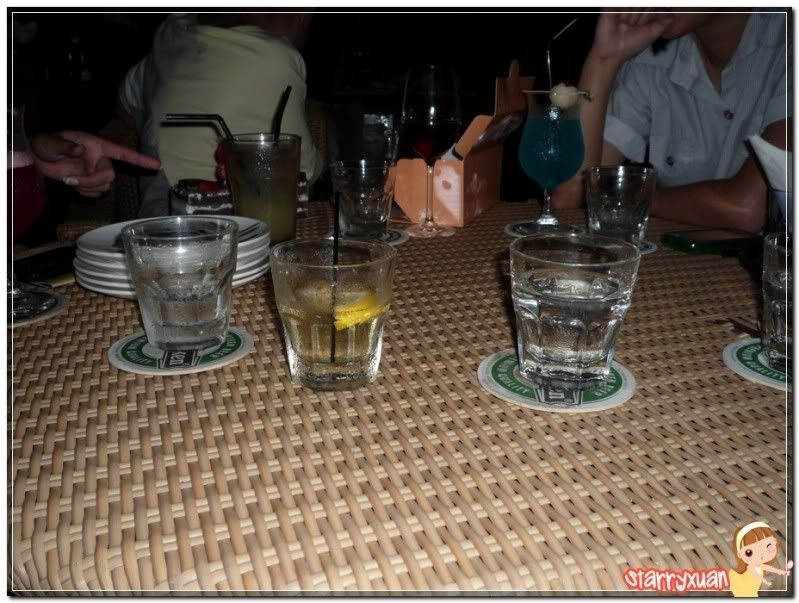 Drinks!
wind too strong!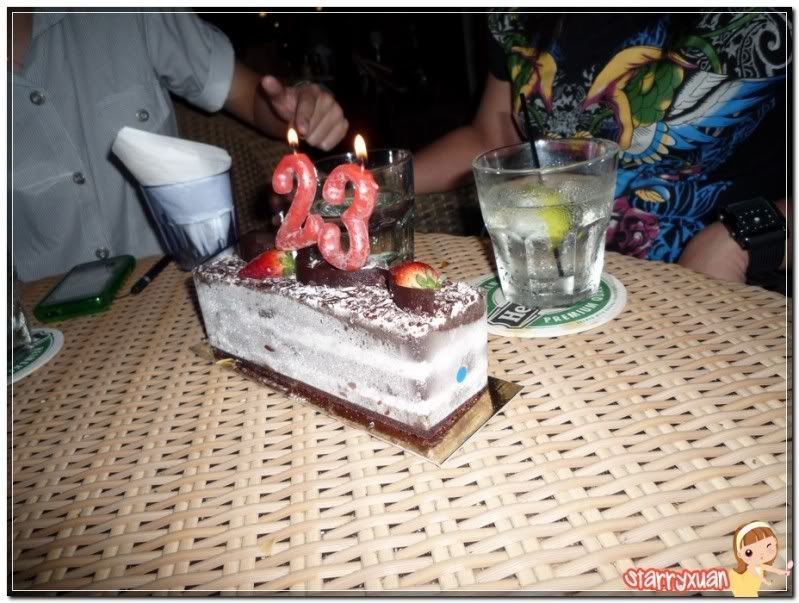 FINALLY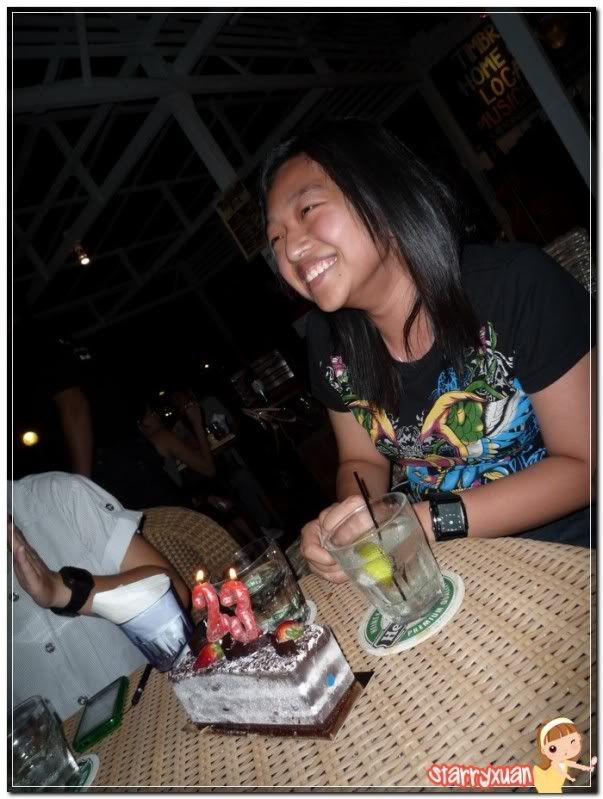 i think we are asking her to hurry! :P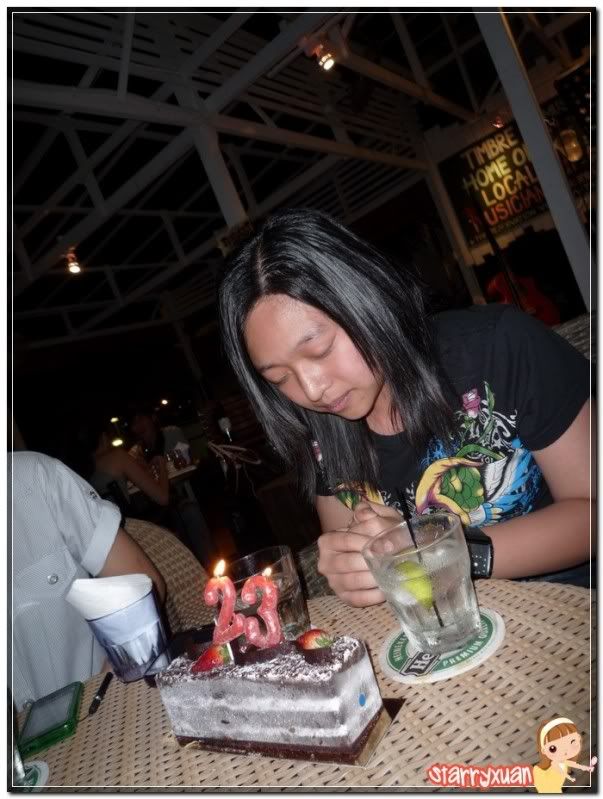 Wish~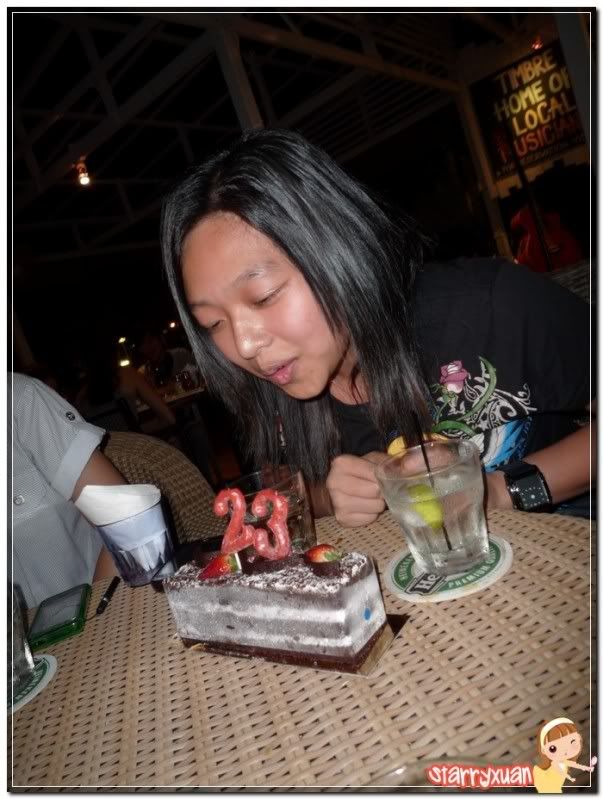 Blooooow!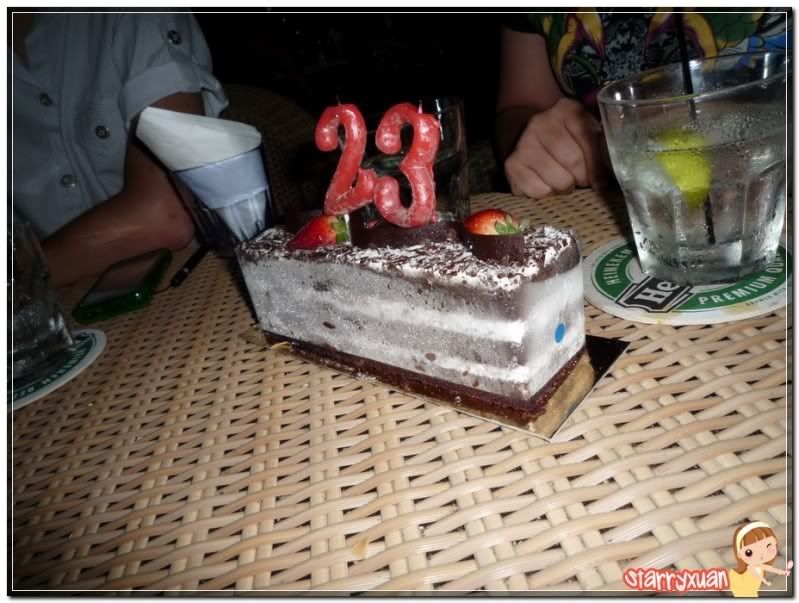 Lighted candle! to be reused! LOL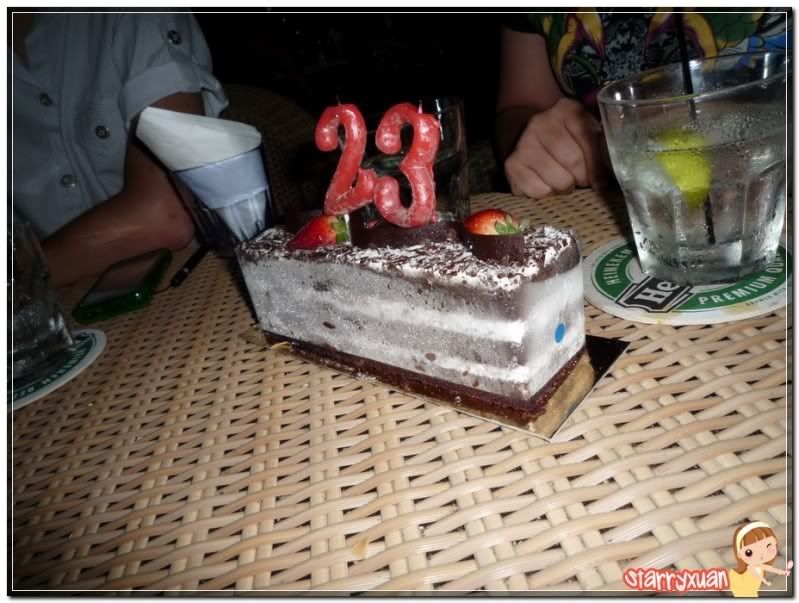 Look intact!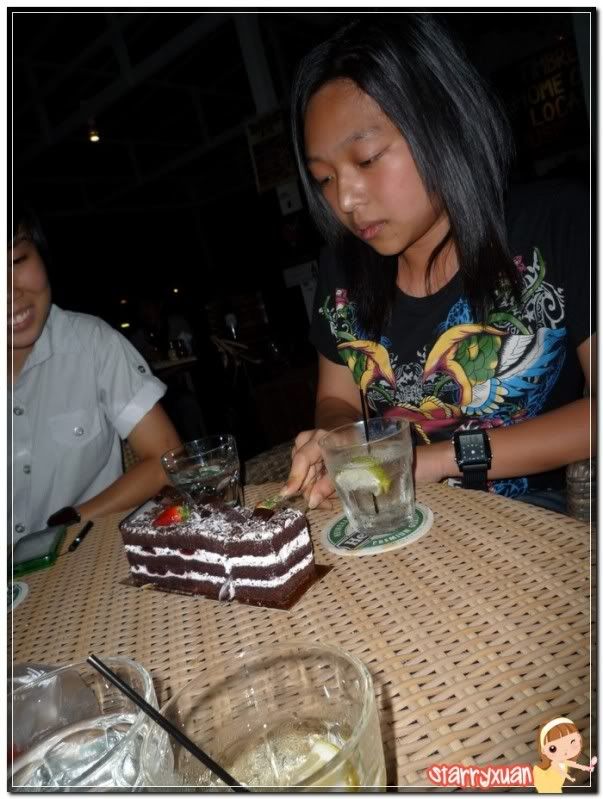 Cutting ceremony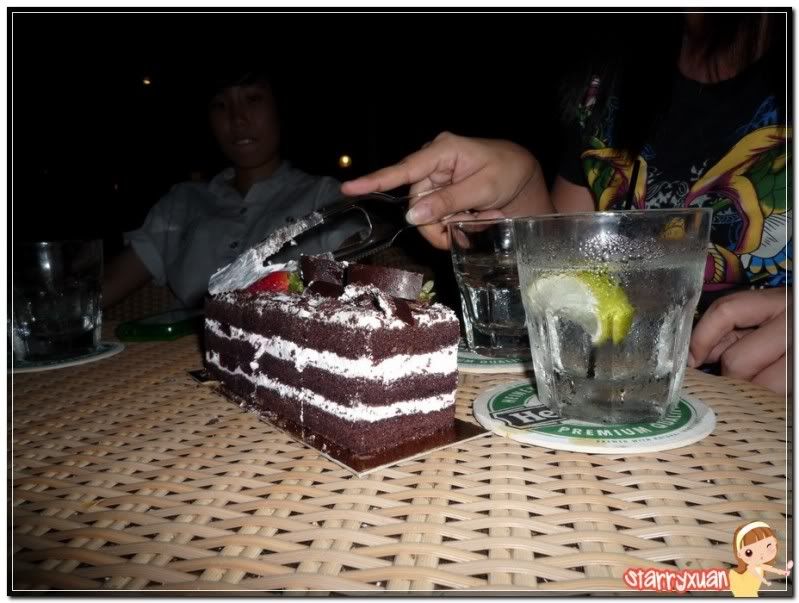 Closer view...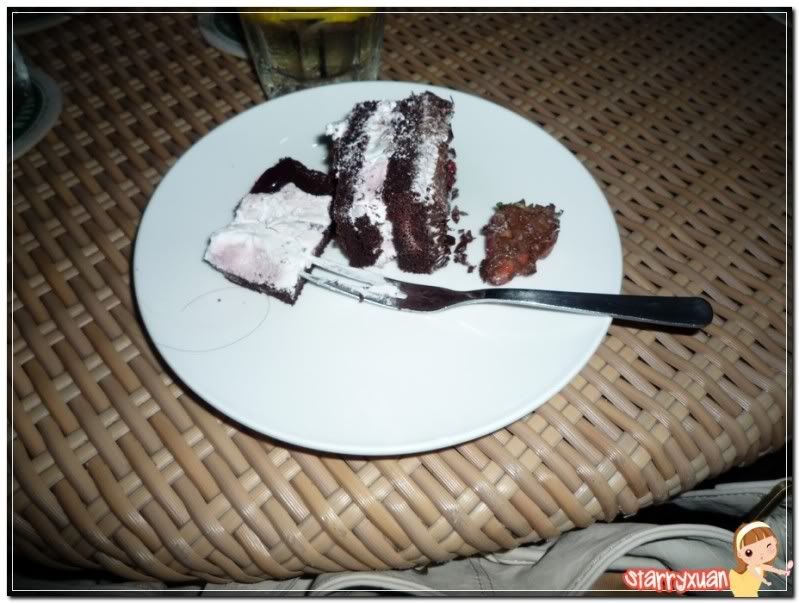 my part of the cake!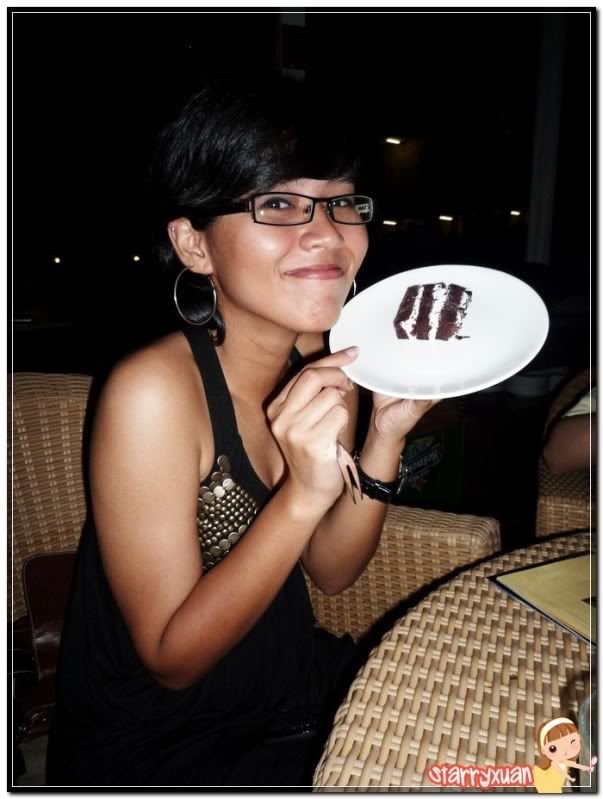 XNa say she want small!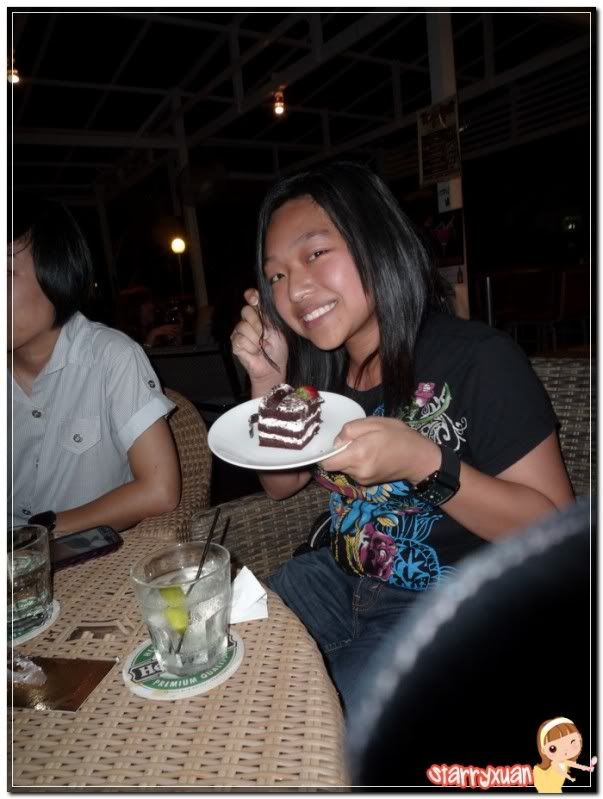 Bday girl of cos get the largest one!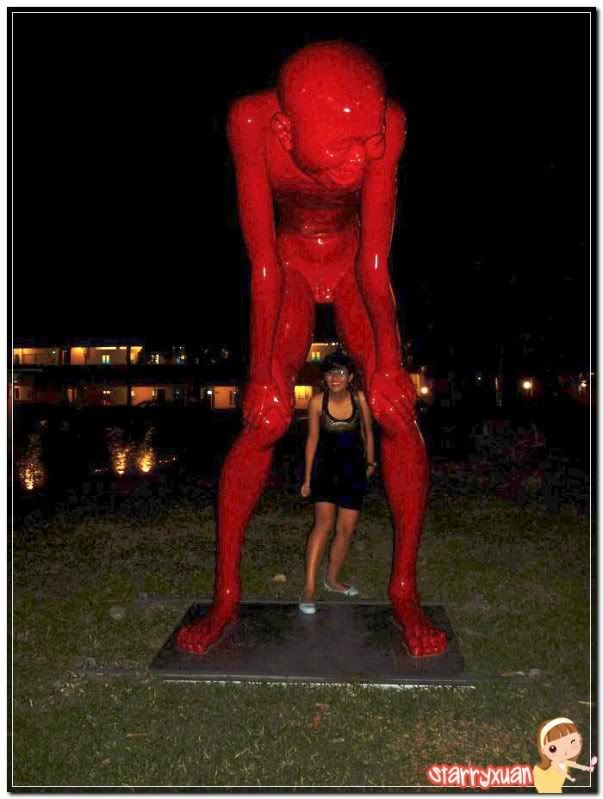 xna with nude guy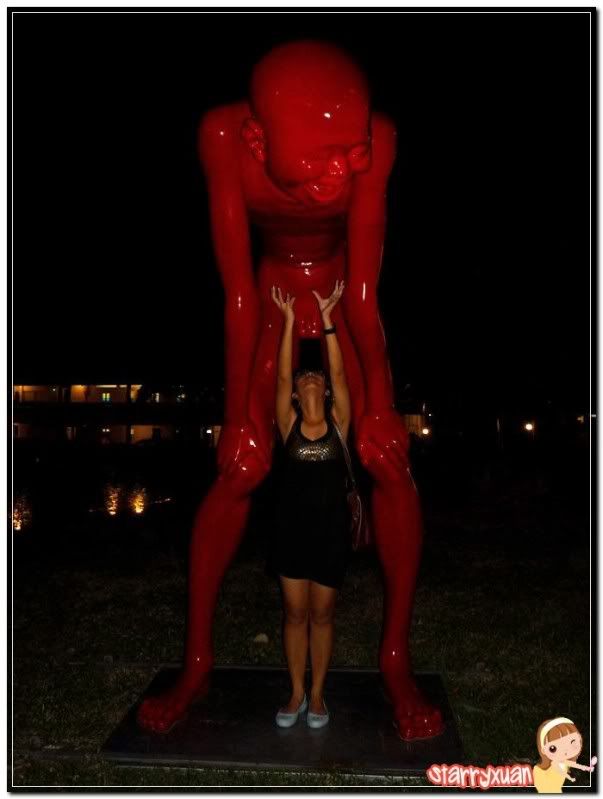 xna molesting...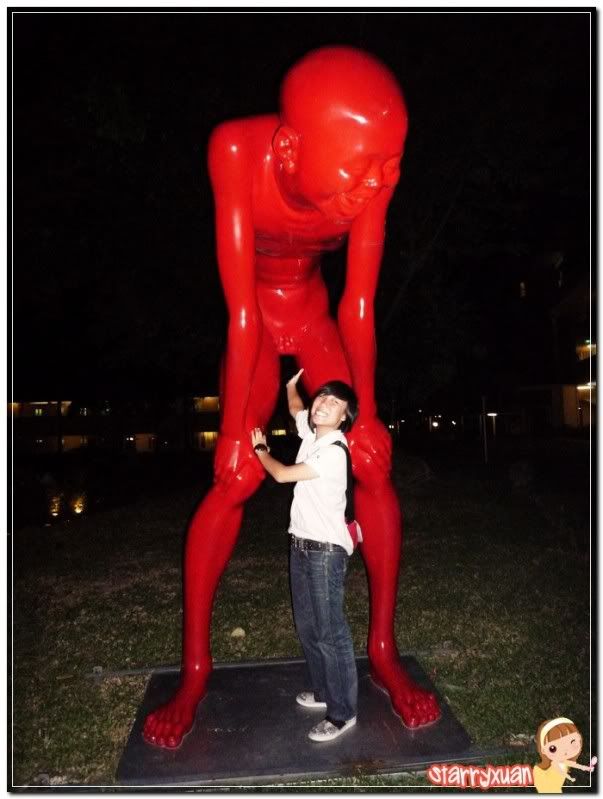 shelin tries too!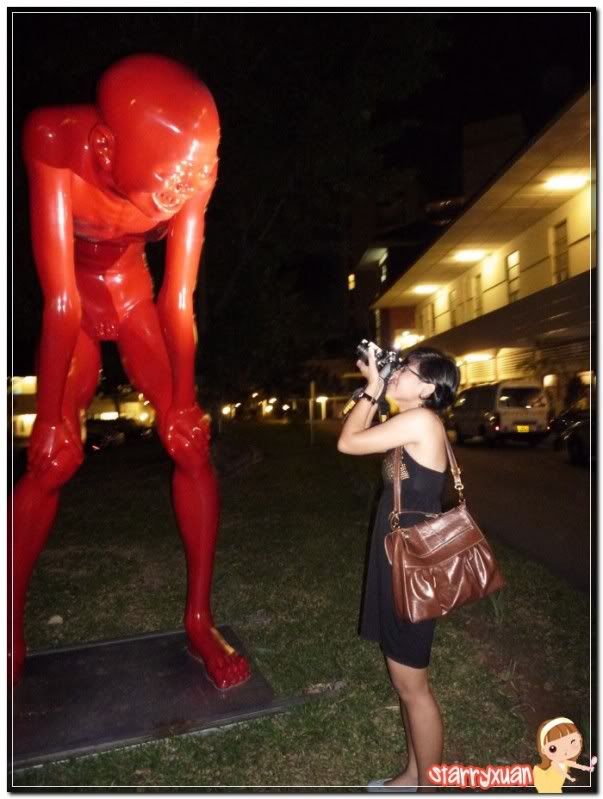 Cheese!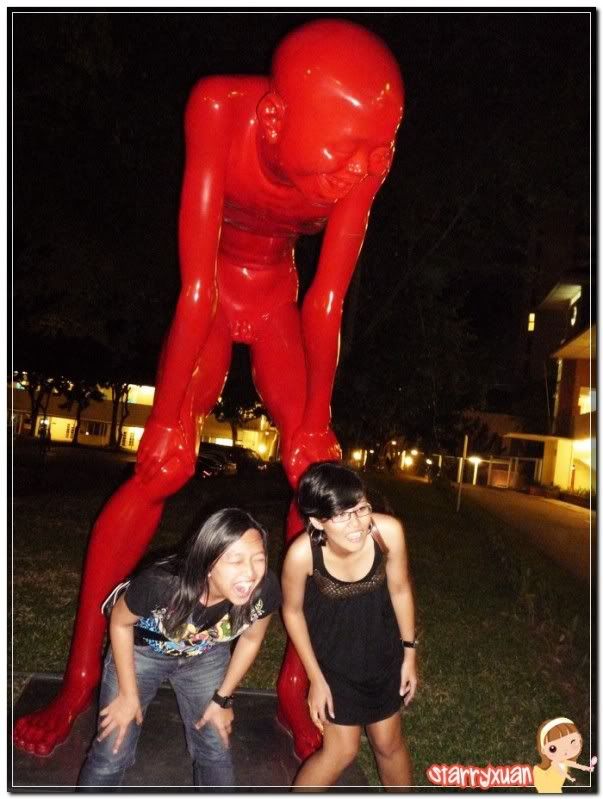 2 wannabes!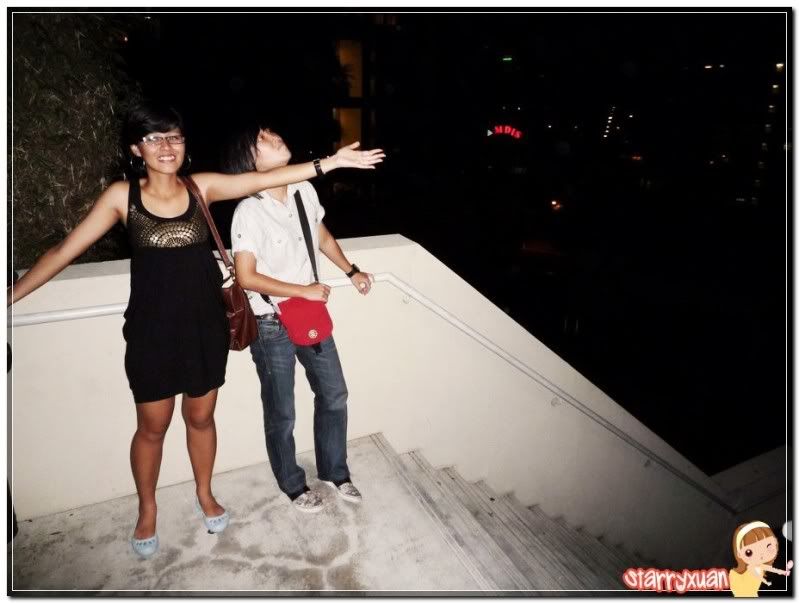 xna and shelin became our models! im actually taking from sideline. therefore lotsa candid shots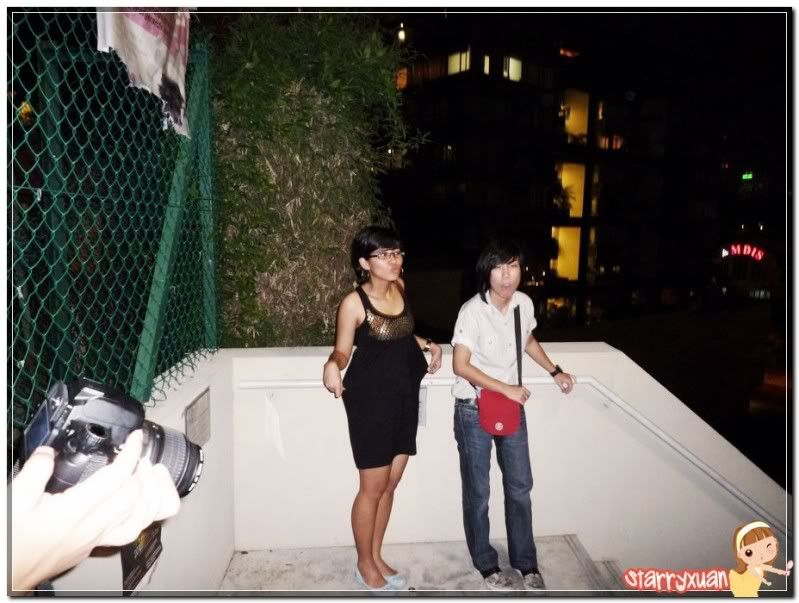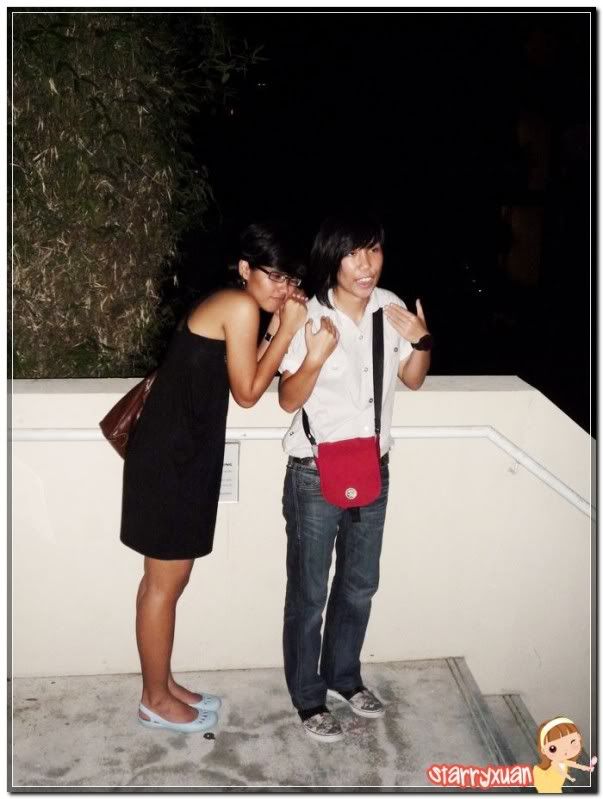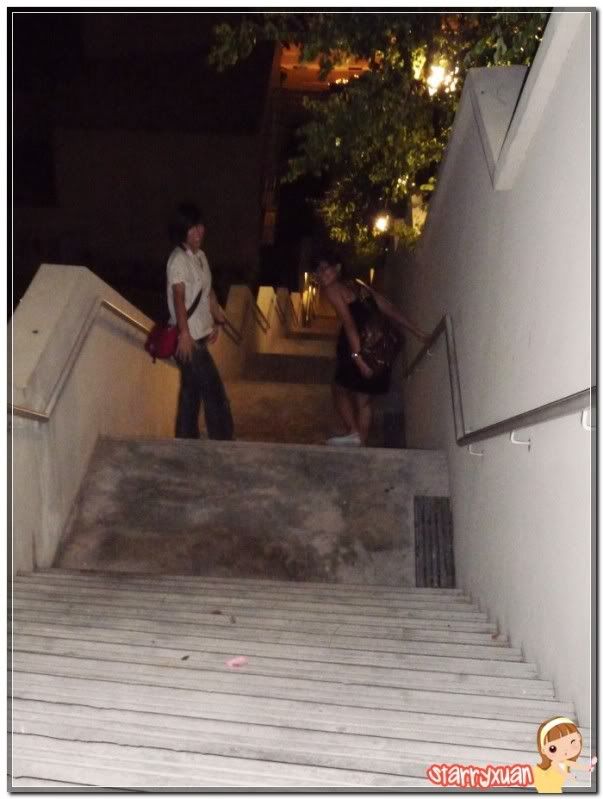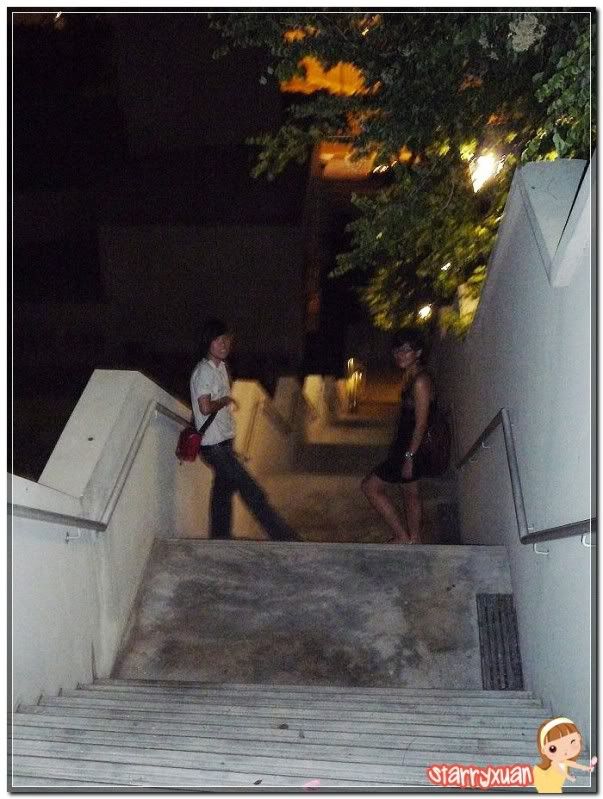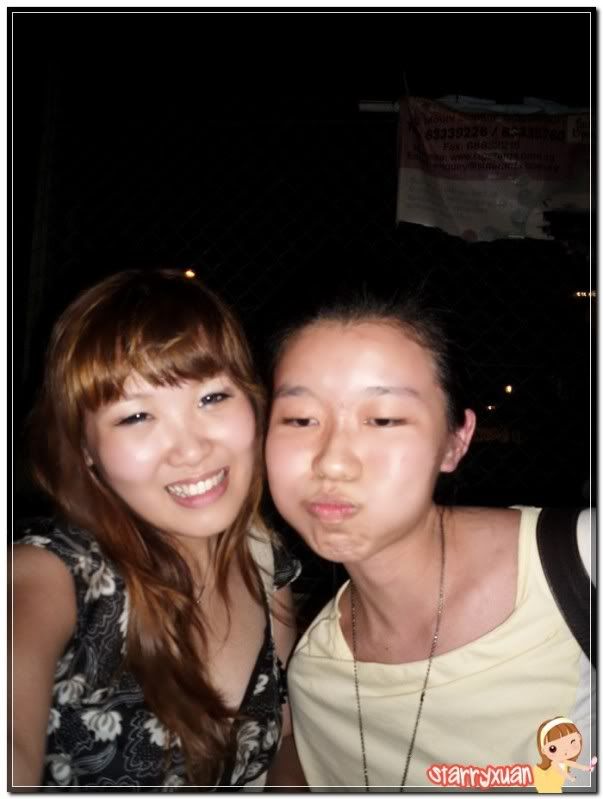 Ps-ed photo ;) my eyes too dry! makes me open them harder!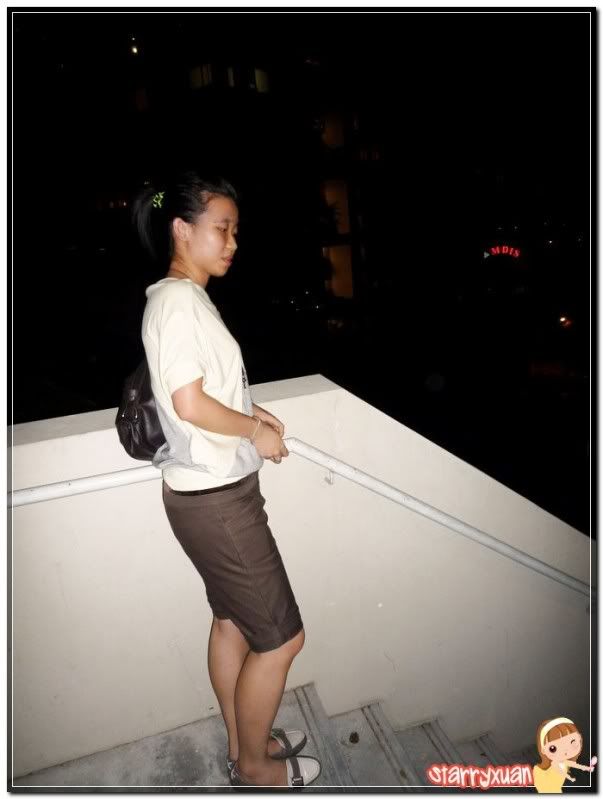 Pose!
Cheeers!
My look before this messy will be up next! :)
Disclaimer Please do not grab any photos without my permission. Thanks