After Chinese New year, and after so long, Here is my EOTD! This look is done with urban Decay's Alice In Wonderland palette! Everyone has soo many looks up already, i can't lose! Muahaha. No lah.
Here is mine to share out!
I name it mystic forest as its a mix between green and black color. I really like this look! Its like mysterious yet fresh.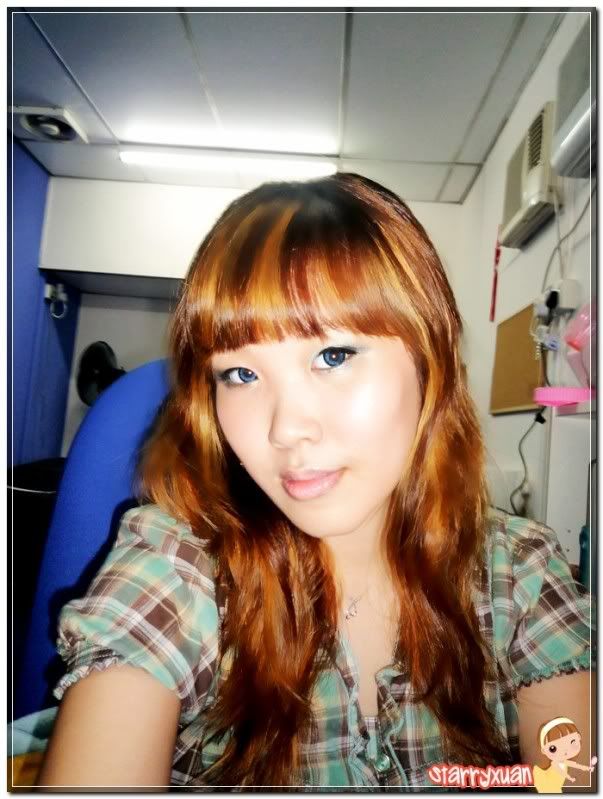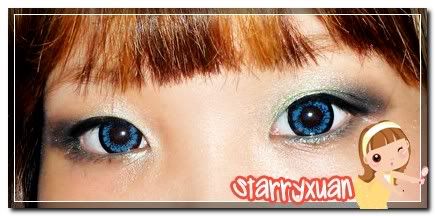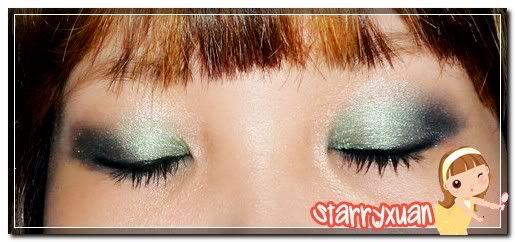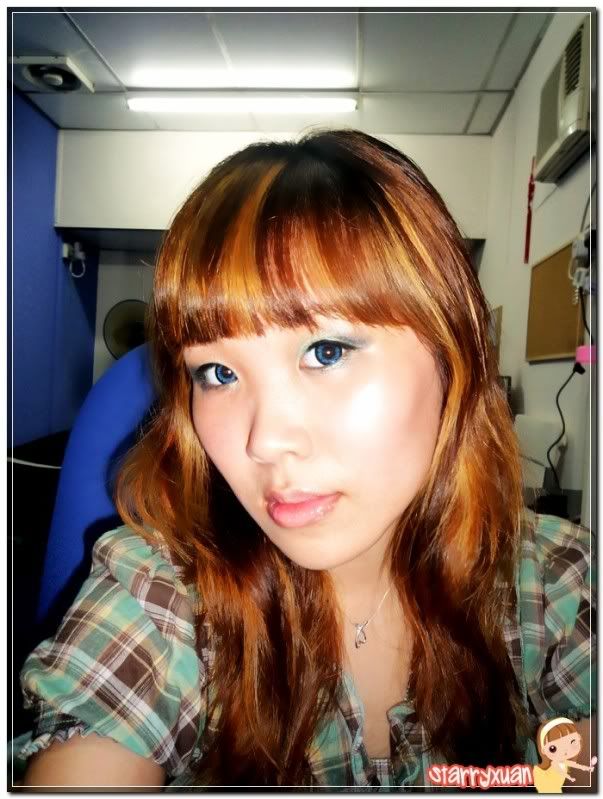 Items Used
Eyes
-Alice in Wonderland (Left bottom Corner: Absolem, bottom right corner: JabberWocky, Bits of highlights with Vorpal - 3 row last column)
- UD Black Liquid Eyeliner
- Maybelline Magnum mascara
- NYX Jumbo Pencil in Cottage Cheese (for highlights)
- Barbie big blue lens
Face
- Anna Sui Liquid Foundation
- Anna Sui Pressed Powder
- Benefit Boi-ing concealer
- Benefit Ooh La Lift
- UD 24/7 Concealer Pencil
Lips
- Etude House top Tan Gloss (Pink one)
- Eutde House Lip Concealer
I actually wanted to lengthen my lashes, but due to time constraints, my lashes look so bare now. :( I shall psycho my mom to bring me go do lash extensions!
Disclaimer I like to spend money of beauty stuffs and item(s) here are being bought by me.