I finally got my Etude Top 10 from Gmarket previously. Don't know why wanna be tan looking instead of pale. Its really something different from my normal makeup!
Presenting: Top 10tan V-line Maker and V-line BB cream. this is my darkest BB cream ever! :)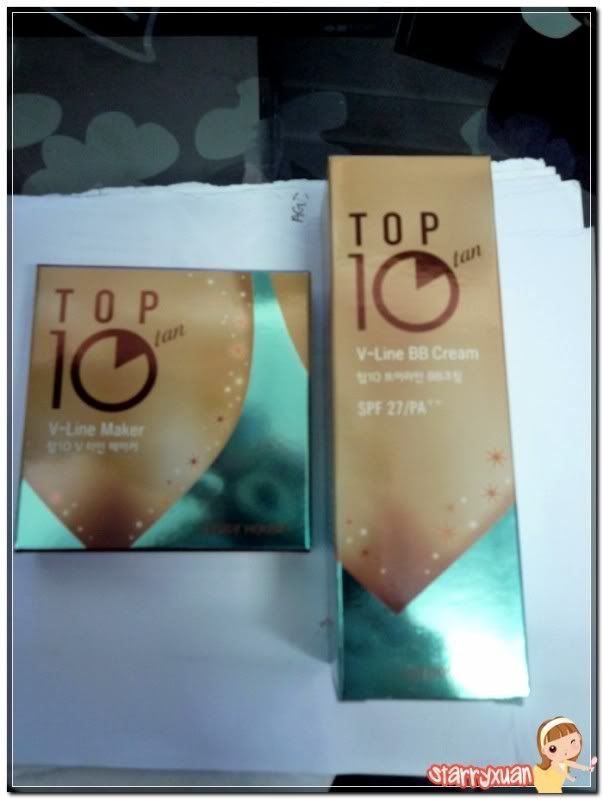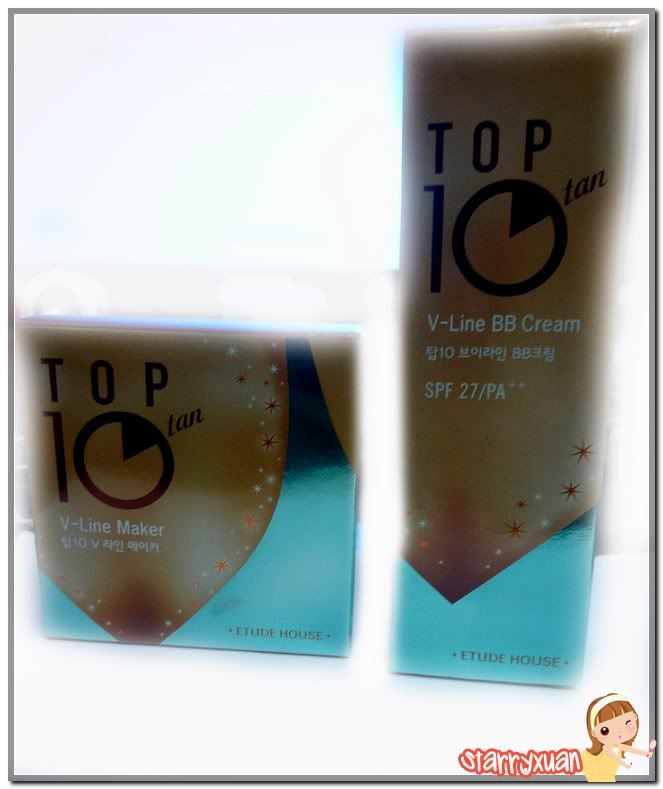 I always like BB cream in tube version rather than pump. Its easier and lesser wastage! This is nice! Has SPF27/PA++ and its a bronzy color. Don't really like BB cream without SPF, then i have to apply another sunblock below it.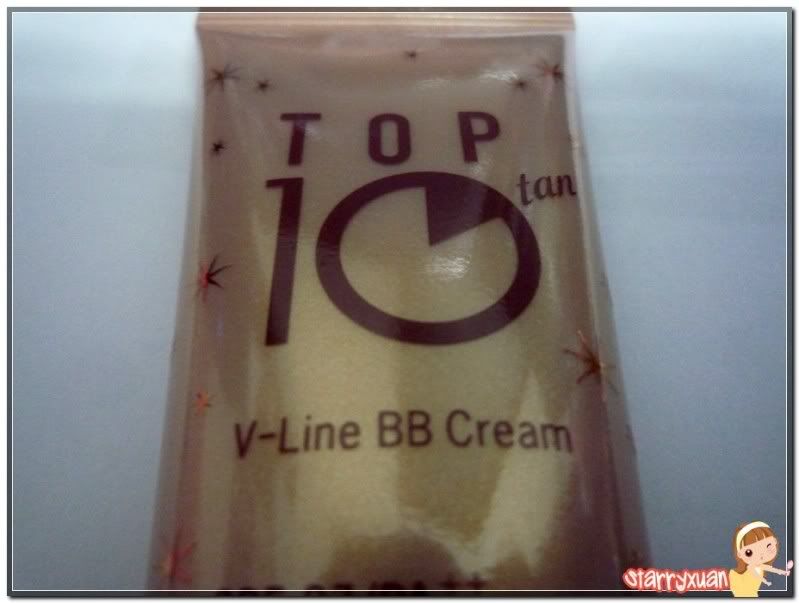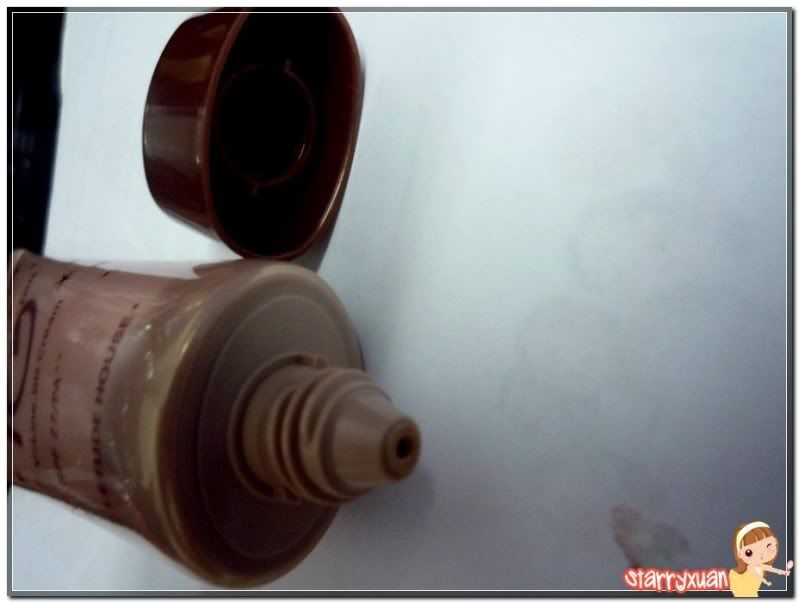 First time using....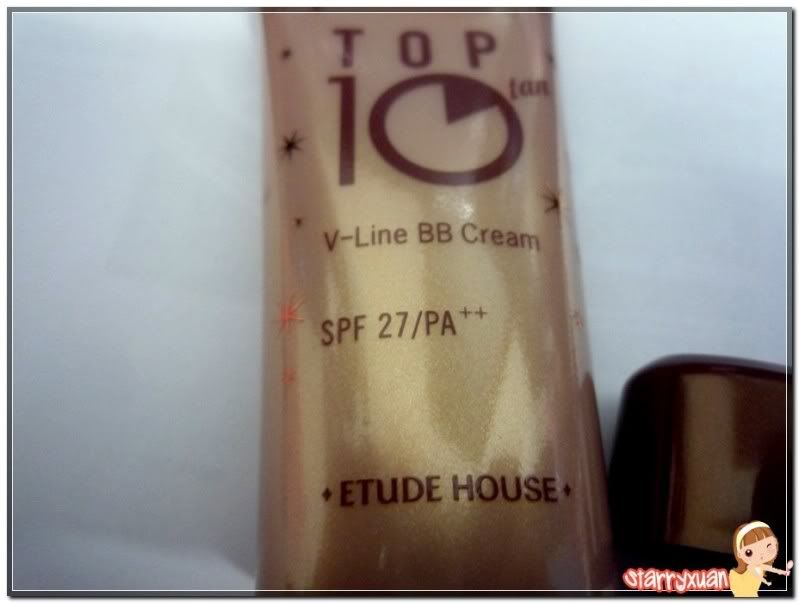 emphasize on SPF27/PA++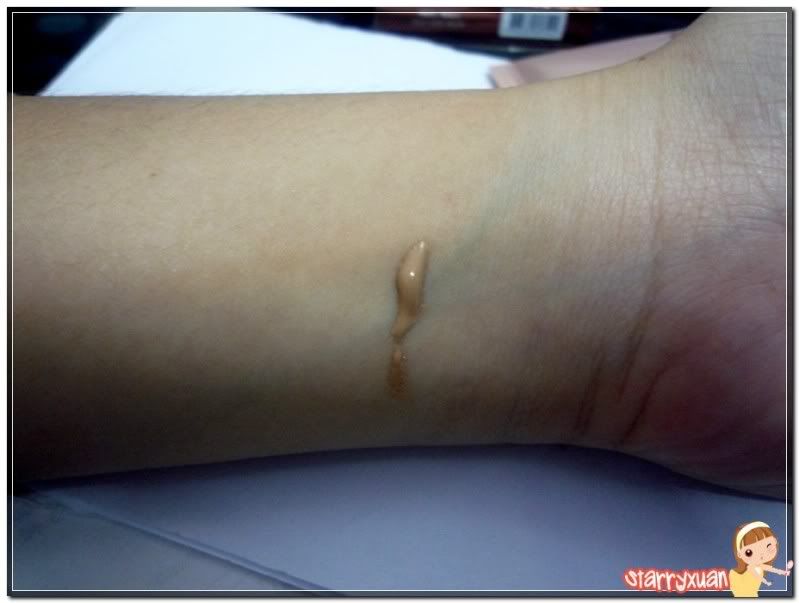 this is the color. See, so much darker than my hand skin tone.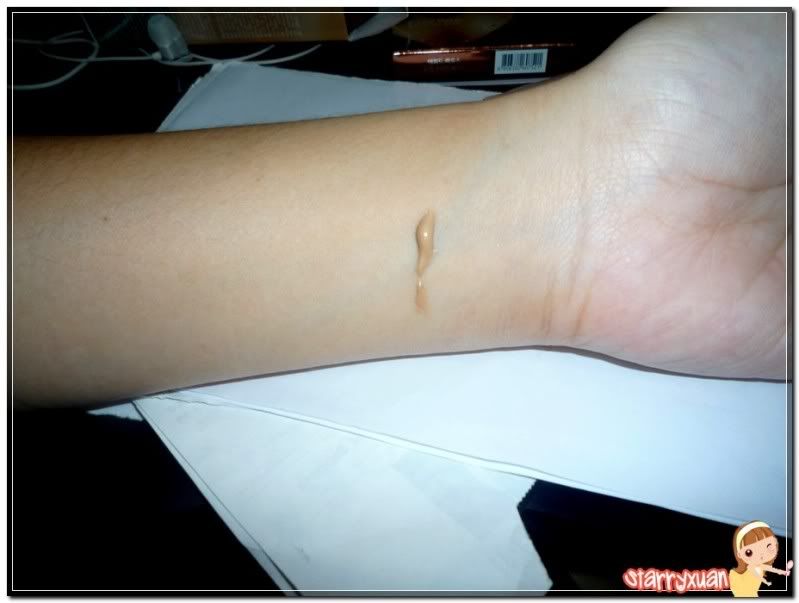 with flash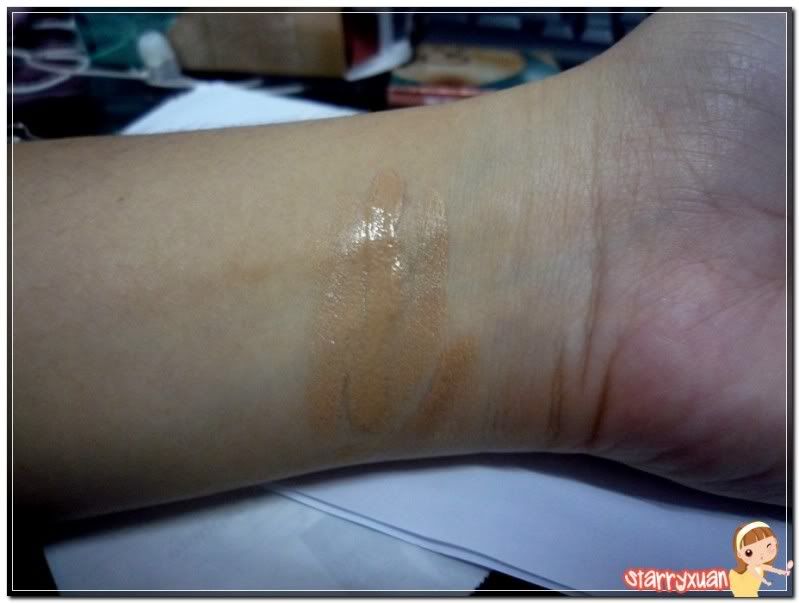 spread out!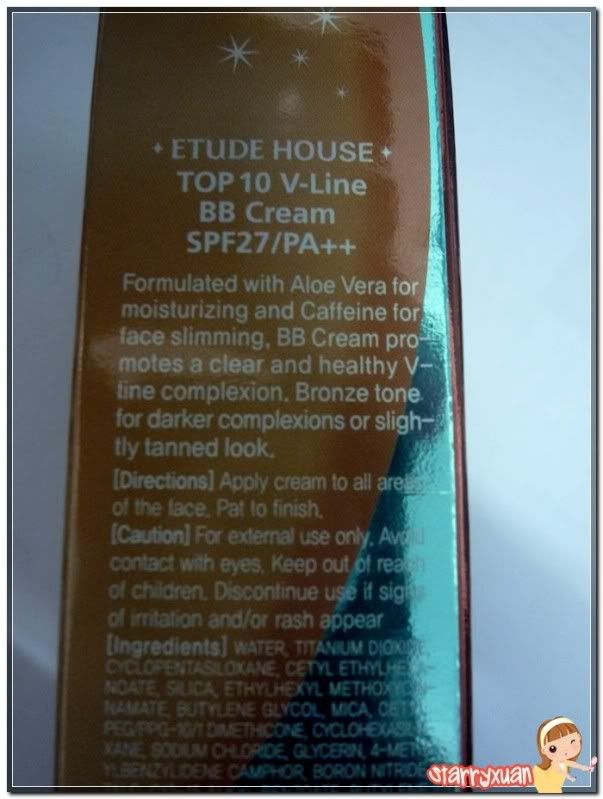 Its formulated with aloe vera and caffeine (!!!) for a bronzy skin and got face slimming oh. Will try some more time and feedback :P
The top 10 v-line maker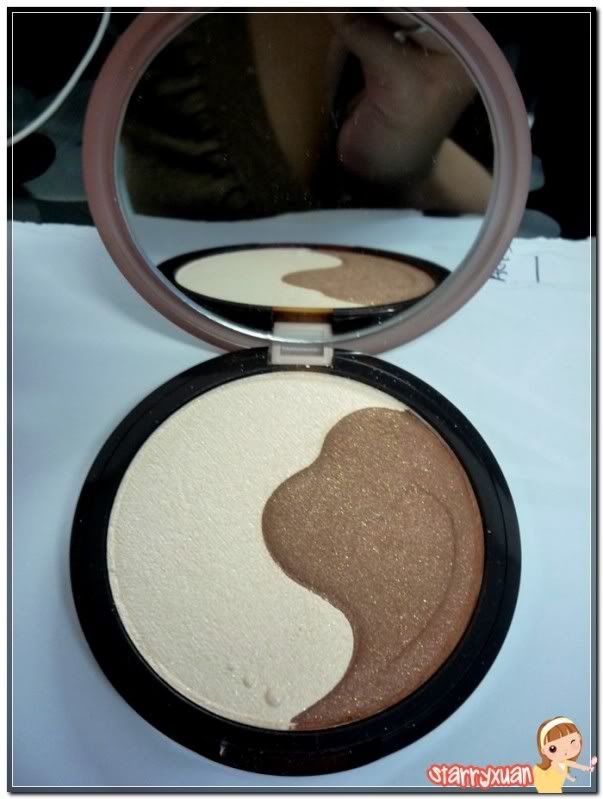 i can use the brown side as a bronzer for my face. overall, can be a powder!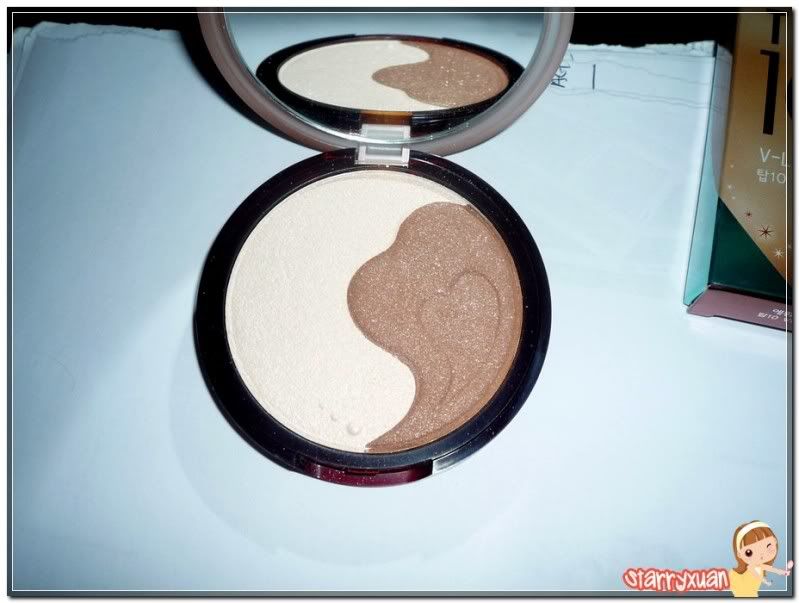 with flash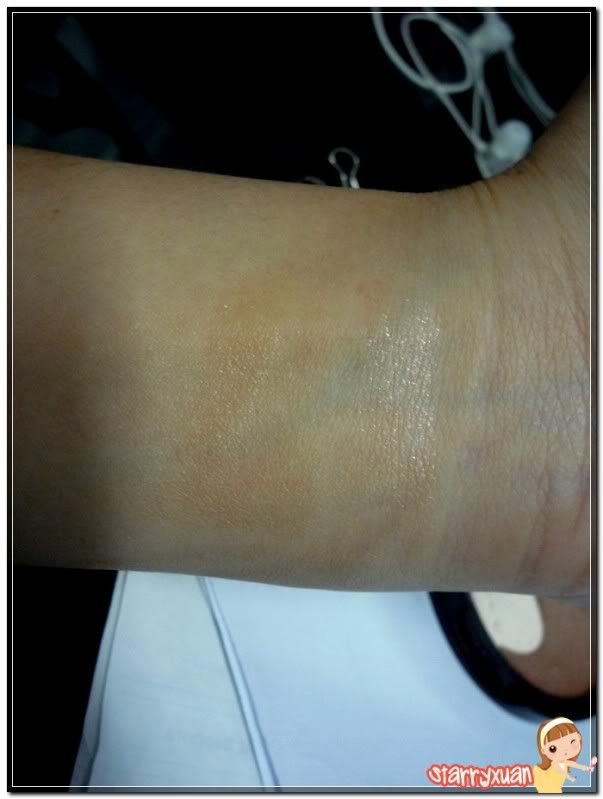 left: brown, right: beige (so not obvious!)
a guide on how to use it. can use all over face and neck and.....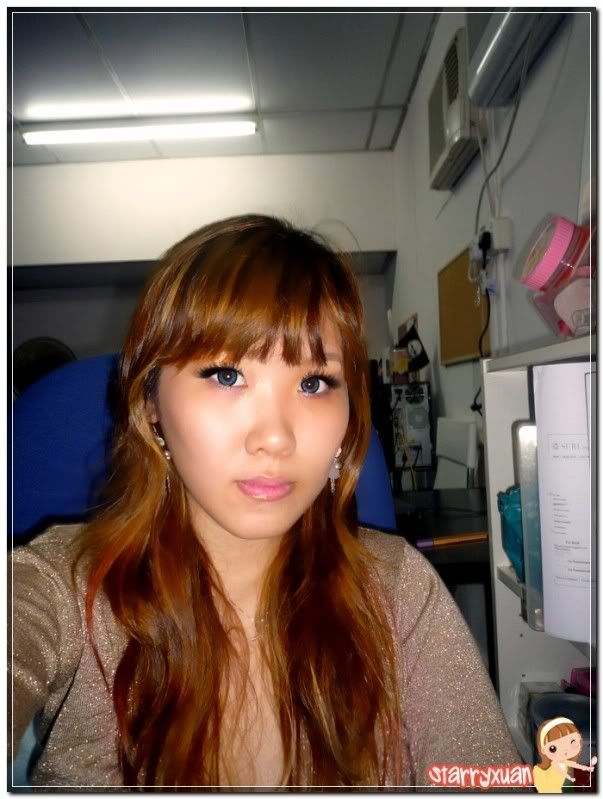 with bronzy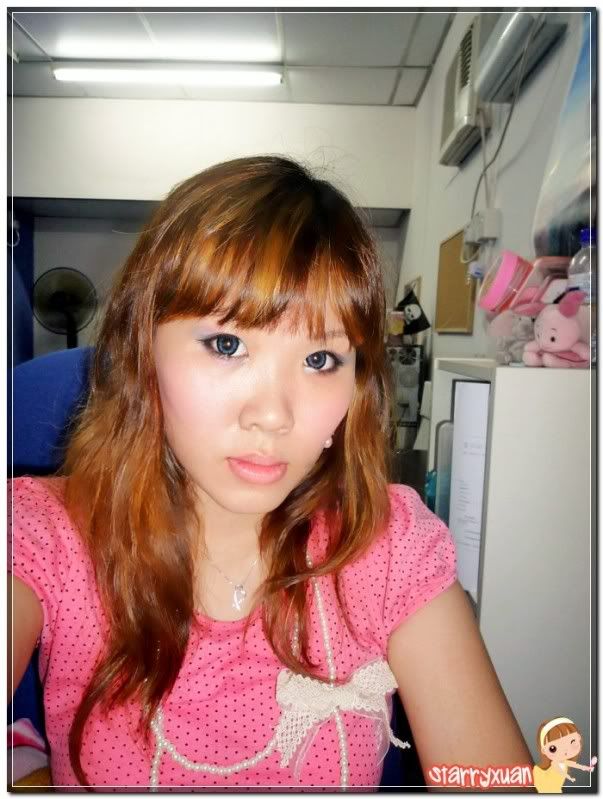 without bronzy
Seee the difference!
I don have a before face, but here is my after one! compare to my other photos, this look is more bronzy. I wanna be an Egyptian Princess! Haha!
Rate this item: 4 stars. Will add more if my face really slims down!
This item can be purchased from Etude House retail or Gmarket
PS. Etude should find me be their ambassador! i got 1 whole
BIG
drawer of Etude house stuffs!... next time i shall "showoff" all my Etude stuffs! Be surprised!
Disclaimer I like to spend money of beauty stuffs and item(s) here are being bought by me.