Tried another Blues again but i feel that this is much much more complicated than the Red queen one! Its more Teal (greenish blue) instead of baby blue.
Caterpillar
you can view the video here
This look must have thick lashes or with extensions then will be pretty. cos the color is quite loud. on my face, its like.. so BOTAK. another reason to convince me to have extensions. Its still too rushed for me to put falsies! will try to make time for it tomorrow!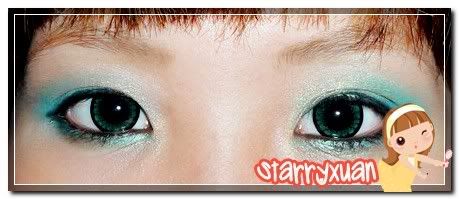 without falsies. See what i mean!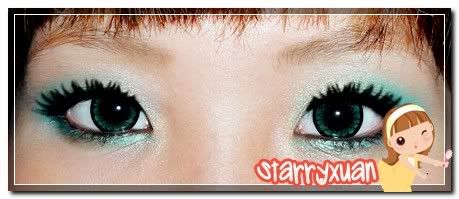 Therefore i make falsies for myself!
this look got green, gold, blues, etc. pretty!
btw. i changed my contacts already. Currently using GEO Angel Green. Will review it soon!
Off Topic...
Some Sexy leggings that my mummy LEND me. WTH. i also wan buy this kind :(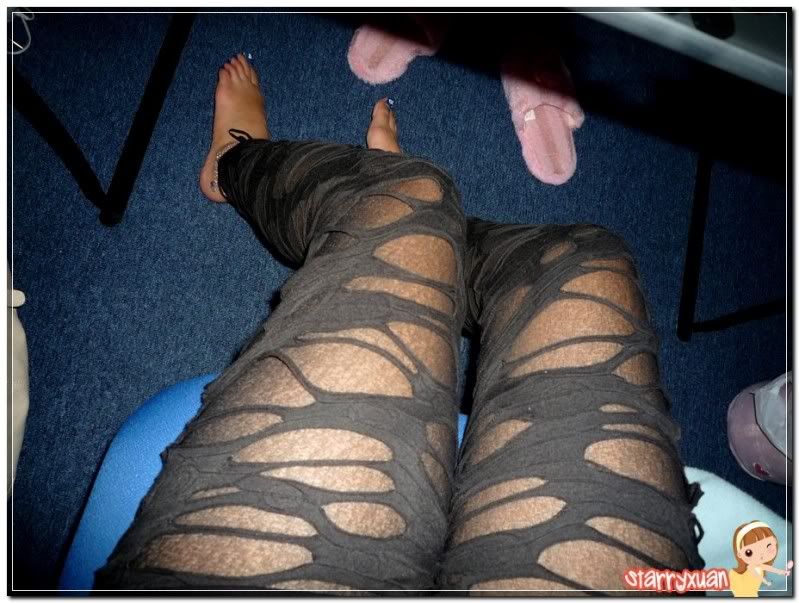 Disclaimer I like to spend money of beauty stuffs and item(s) here are being bought by me.