Super Hyaluronic Acid

forms a smooth, moisture locking shield to replenish and retain essential moisture of he Skin.
- Has twice the moisture retention capacity of hyaluronic acid
- ability to mimic skin's natural moisturizing ability to enhance water retention of stratum corneum.
- Skin stay hydrated and feels, smoother, suppler and ore radiant
- gentle on skin, low sensitivity
- oil, fragrance and alcohol free
- stuitable for all skin types
I have been using this product for 2 weeks, morning and night and i feel that it really helps my skin feel more hydrated! A water based moisturizer without letting my face feel too oily or uncomfortable.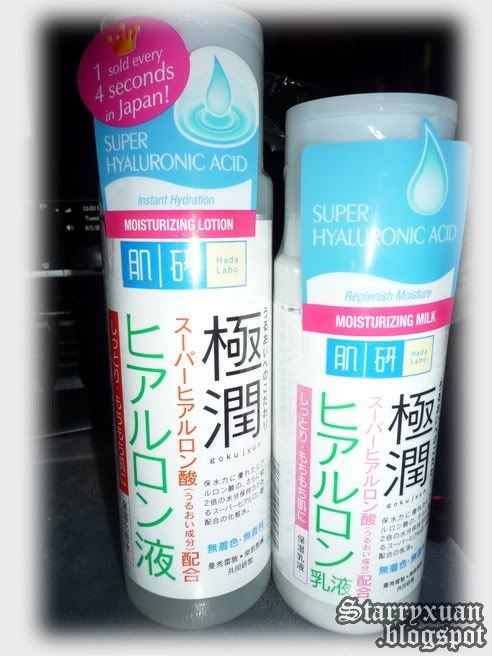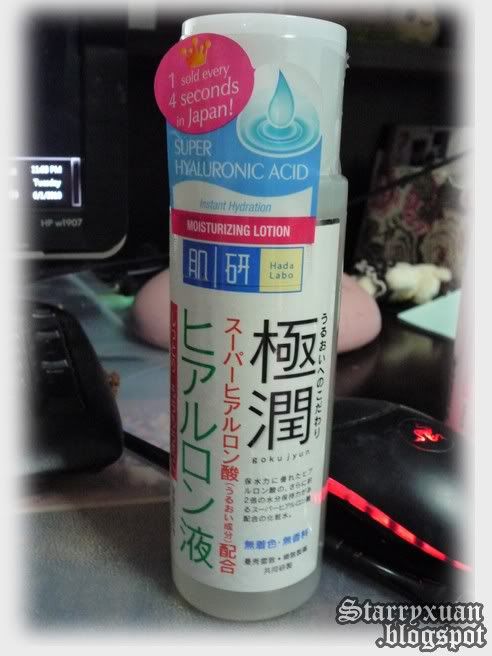 This is the much famed moisturizing lotion :)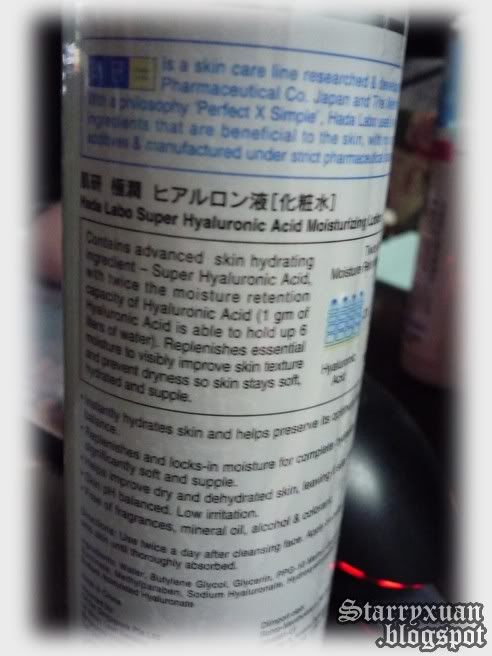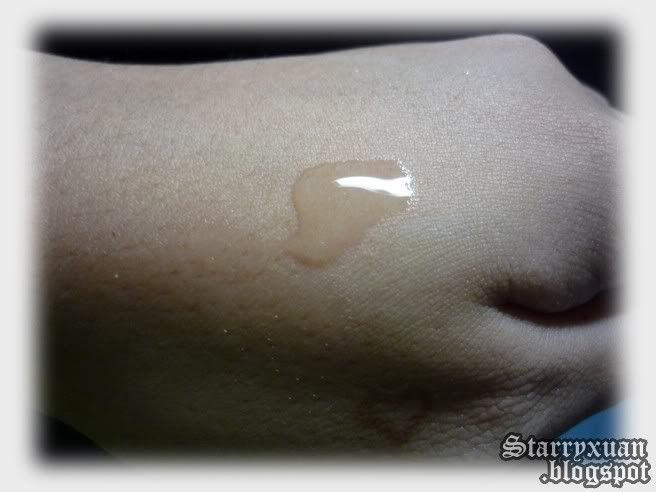 I tested a bit on my hand. It is watery on first touch, just like water.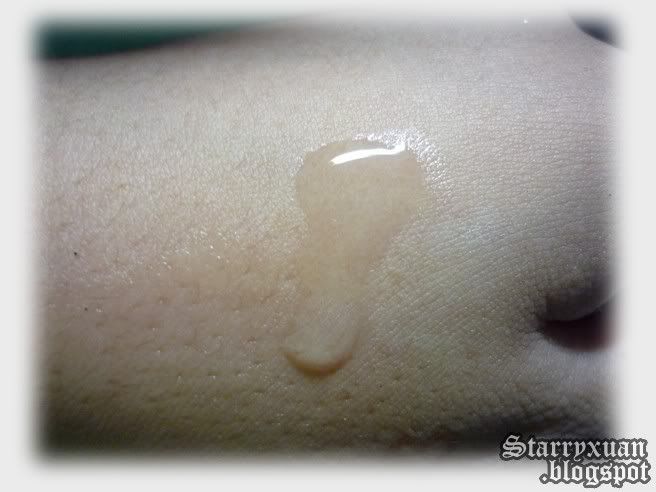 Its not too thick. it drips! :P:P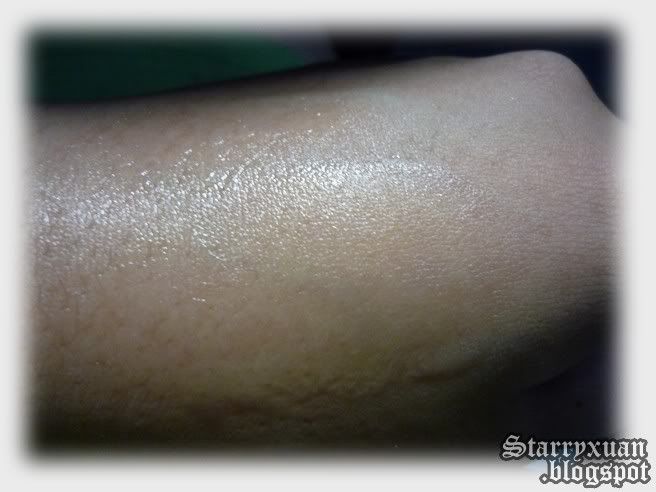 After i spread out, it feels like a layer of wet skin like coming out of shower, after towel dry :)
LIKE
- oil free!
- water based formula, doesn't make my skin feel uncomfortable
- toner + moisturizer? Best for someone lazy like me!
Dislike
- It feels sticky after awhile. I have to put a bit in morning if not my makeup will be weird.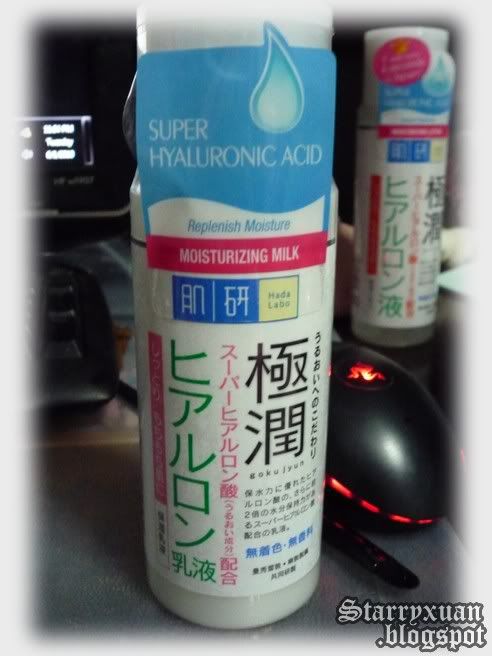 Moisturizing Milk
As shown on their site, this is to be applied after the lotion. (i always love milk stuffs :P)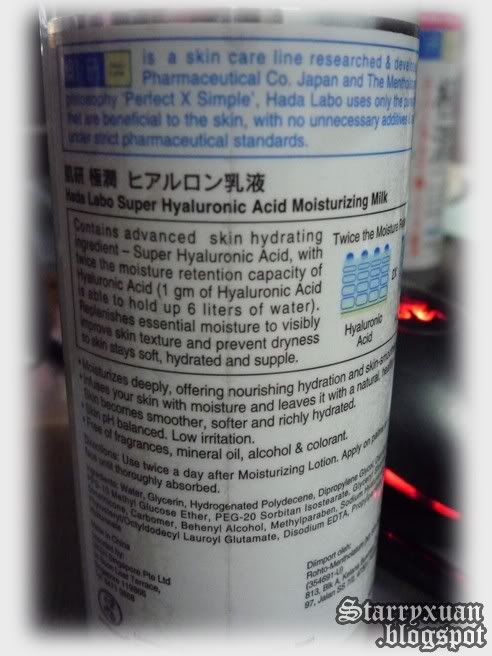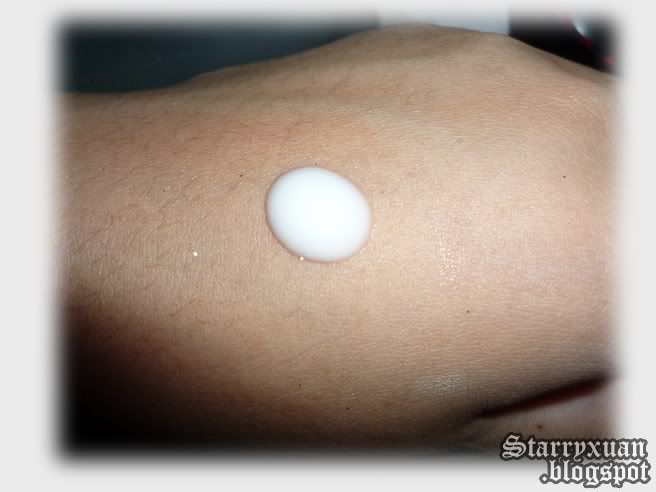 This is much thicker than the moisturizing lotion... I apply this before i sleep for maximum hydration =P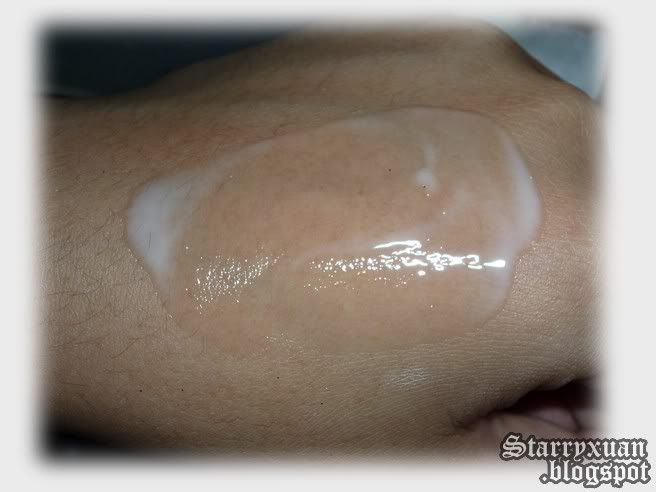 After i spread out, it still feels very thick actually. Therefore, i use only abit every night.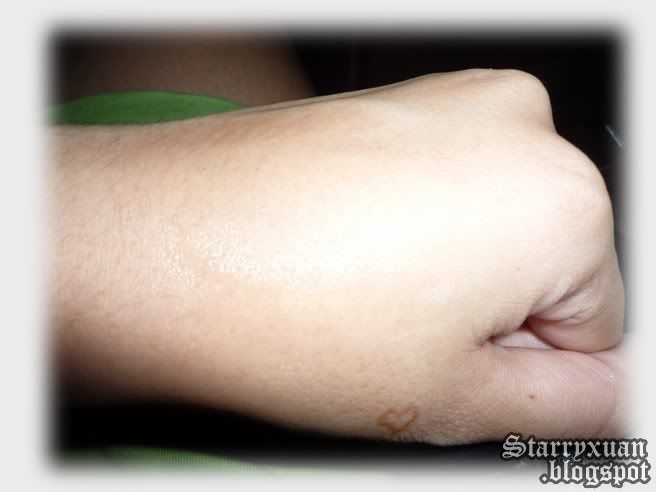 Finish spreading out. This is really thick and sticky!
Like
- the aircon at night always make my skin dry. after applying this, my skin still feels supple when i wake up
- oil free! skin really do feel smoother in the morning
- apply a bit enough for the whole face :)
Dislike
- thick formula. first time i tried, i put alot and my face feels sticky!
Overall i really like both this product. But i think i need more acne help for home use. therefore, i allocate these for travel usage, when i have to head over to MY, these are sure bring for me :)
These can be found in Watsons in SG.
Another water-based review,
Cure Aquagel
will be up next for review soon! Im still trying out :)
And these are my new skincare line which i bought last month to try. hope they do help my skin :):) with the SASA offer, it helped me save abit :):) Will review them after i tested them :)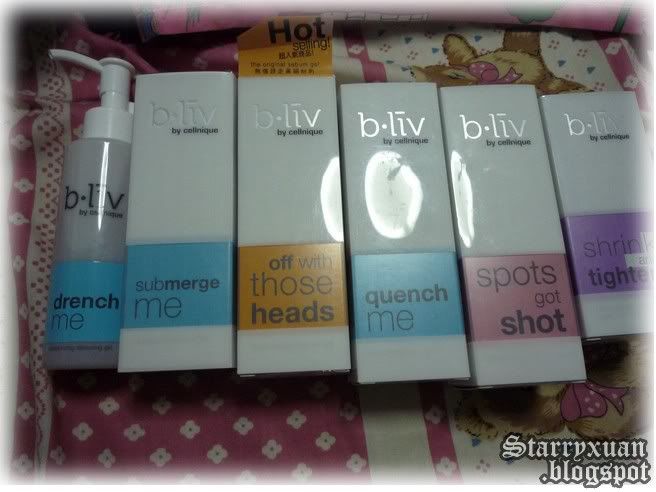 from left: drench me, Submerge me, Off with those heads, quench me, spots got shot, shrink and tighten +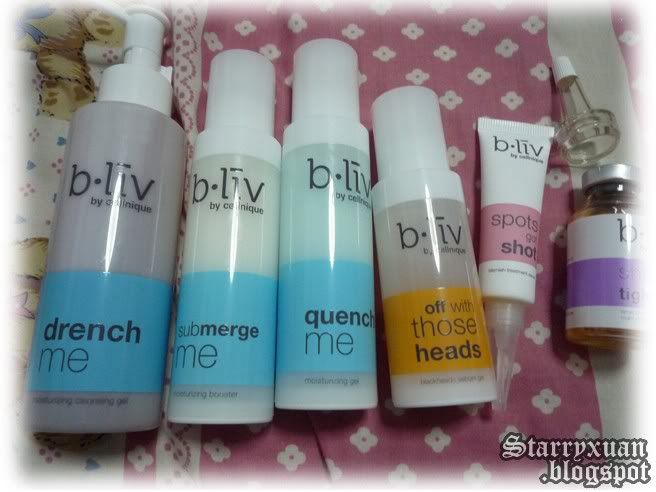 Disclaimer like to spend money of beauty stuffs and item(s) here are being bought by me. This is based on my personal experience and views and there is a possibility that my experience does not apply on you.
Dont forget my giveaway here!