Liese Juicy Shower Moisurizing Hair Mist
A boost of moisturizing raspberry essence to quench hair's dryness and smoothen frizziness anytime, anywhere. The refreshing berry scented water-base spray invigorates senses with every spray while enabling a fuss-free quick fix to the hair.
I bought this on a whim due to its cute packaging and travel size and i happen to like it alot! It has a very sweet berries scent and really makes my hair softer. I always love Kao products, so pretty! Can't really say that it is way too awesome, but its enough for daily use to make my hair smells nicer! :)
Pros:
Nice Smell, Cute packaging, Hair do feels a bit softer after spraying
Cons:
Hair doesn't feel very smooth.
Repurchase
: yes!
You can
view here for the styling tips provided by Kao
Not forgetting the
video
too! :)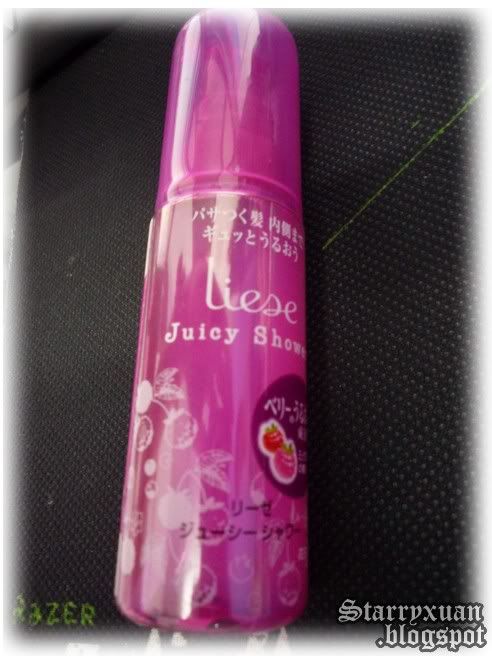 my travel size 50ml spray!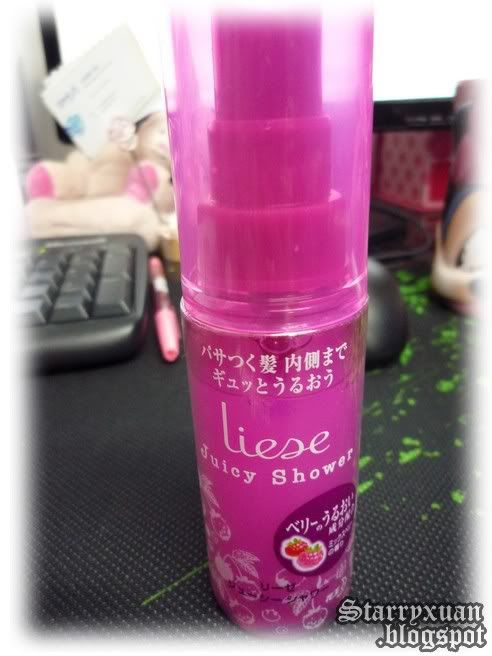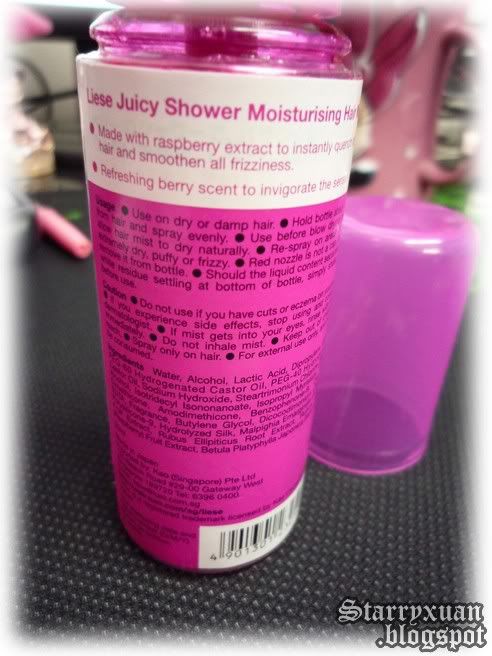 "Made with raspberry extract"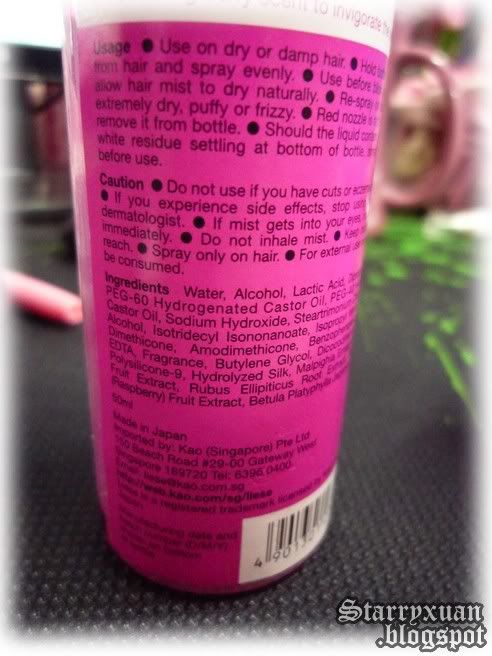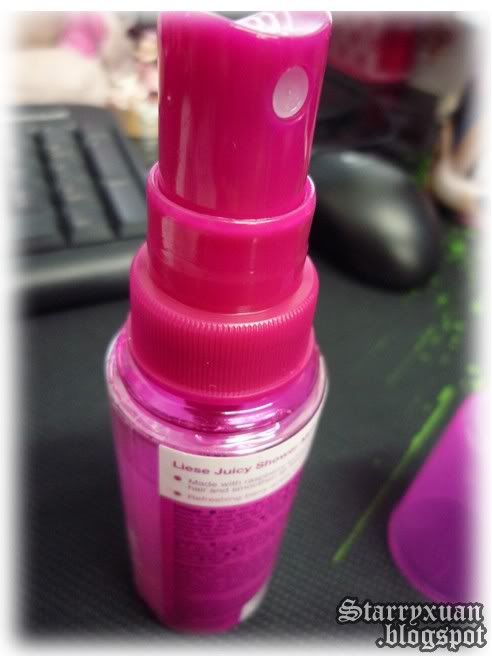 This can be found in Watsons in SG.
Disclaimer like to spend money of beauty stuffs and item(s) here are being bought by me. This is based on my personal experience and views and there is a possibility that my experience does not apply on you.