*Do note that this happens to me only and does not mean that it will happen to you!*
Received a few pairs of freshlook illuminate when i went home recently and couldn't wait to try them out!
Therefore, on Monday, i took a pair to try.. 1st lens up was okay, and it was really really pretty! i didnt have a black rim lens before, previously all are colored. and these are my first time with daily lens!
but when i put on my 2nd pc, it BROKE in my eyes! wtf.
I was panicking with it. I bet i must be the 1 in a thousand people who is so unlucky! why other people no problem and i had such a huge problem. i tried another time, and it broke too! Therefore i gave up on the illuminate lens. Circle lens i'm coming!
Maybe i was too rough with it! I had no experience with daily lens i guess. Cos its not expired or what. :( This shall be my last try on daily lens in awhile. I can't stand another lens breaking in my eyes!
I'm so disppointed in the lens :( I think this only happens to me! Sigh. My friends say that i must be too rough. hehe.
Pros: Pretty!
Cons: it tore !
Repurchase: definitely no!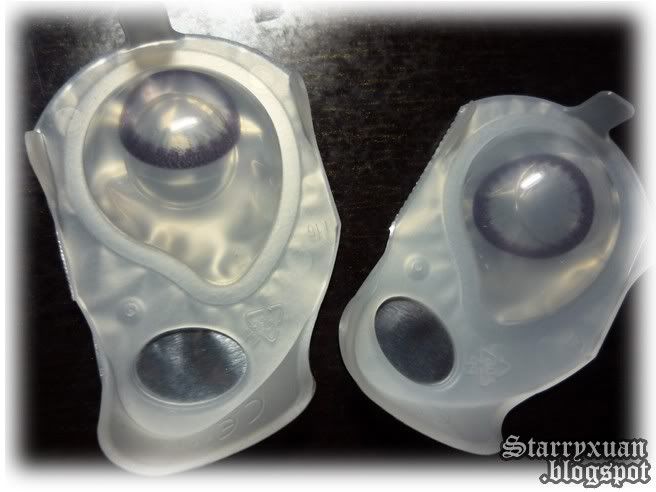 the only try that i had successfully put on!
Disclaimer like to spend money of beauty stuffs and item(s) here are being bought by me. This is based on my personal experience and views and there is a possibility that my experience does not apply on you.