Start of the month and i already spent a bomb! *ouch*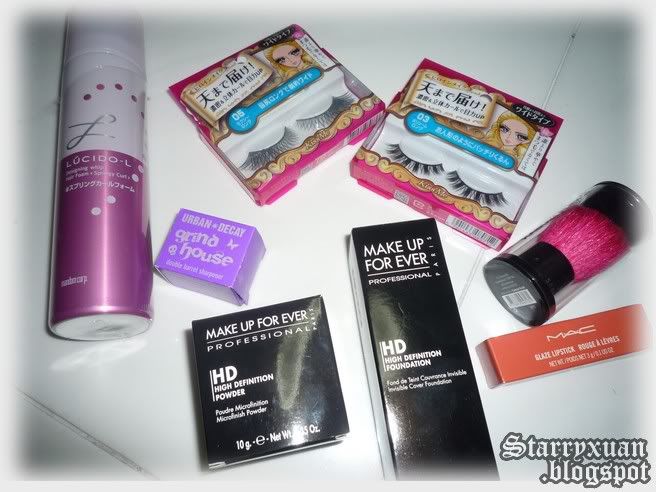 I had lucidol hair foam, 2 pairs of lashes from watsons and the rest from Sephora
Stop by the electronics store to get a better dryer for school *OUCH*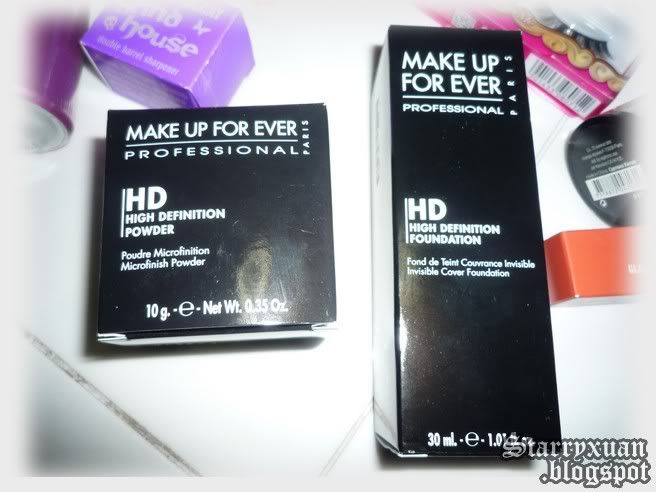 My highly anticipated foundie and powder!!! Made me smile all day :D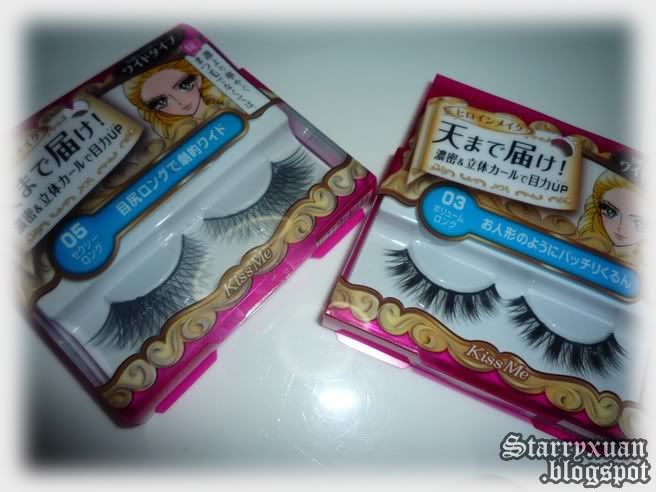 I have a weak spots for lashes. Im like wearing lashes daily!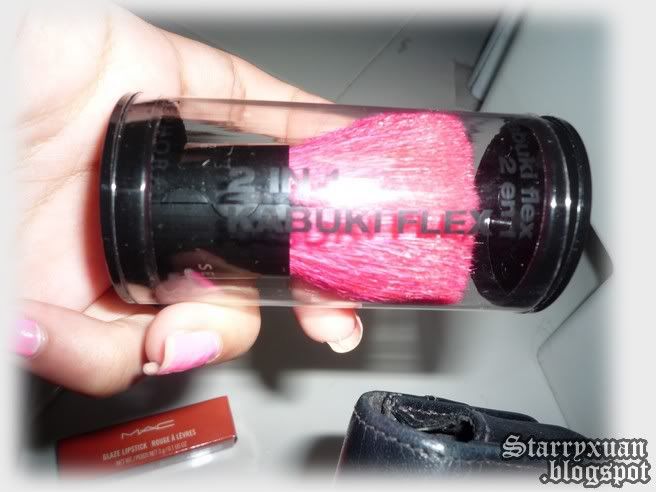 this 2 in 1 kabuki flex has pink brush! Me loves pink max! from Sephora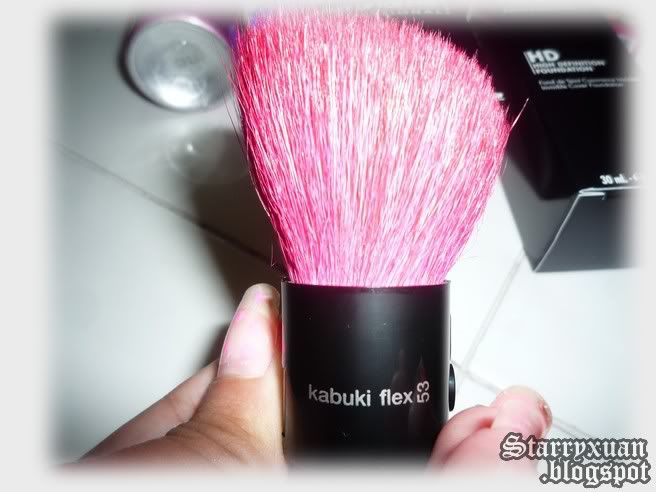 Pretty hot pink brush! Its a powder brush now!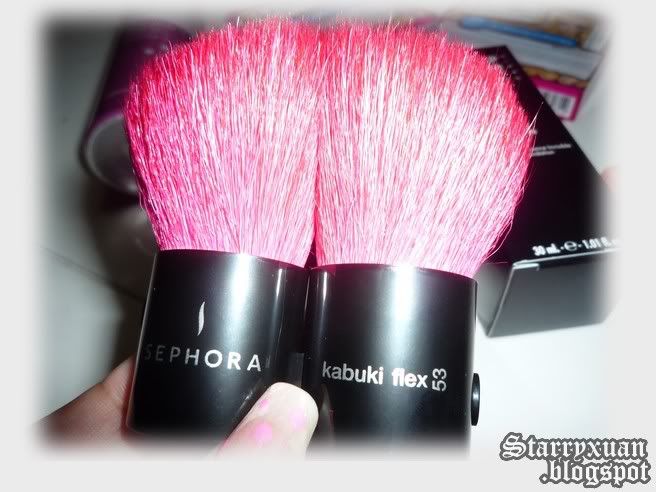 and a huge blusher brush now!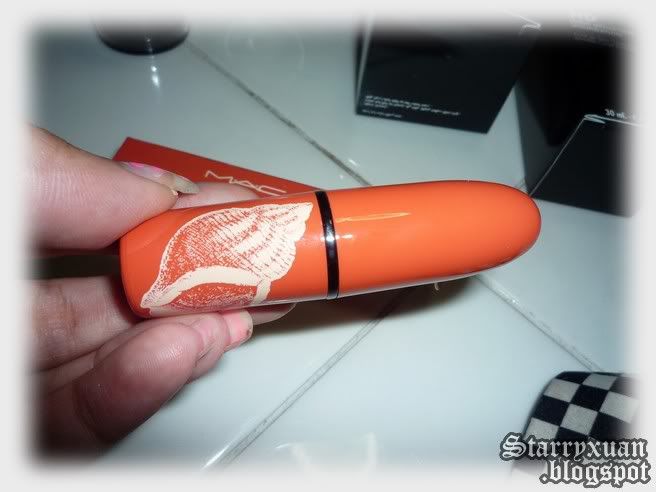 not forgetting my MAC lippie!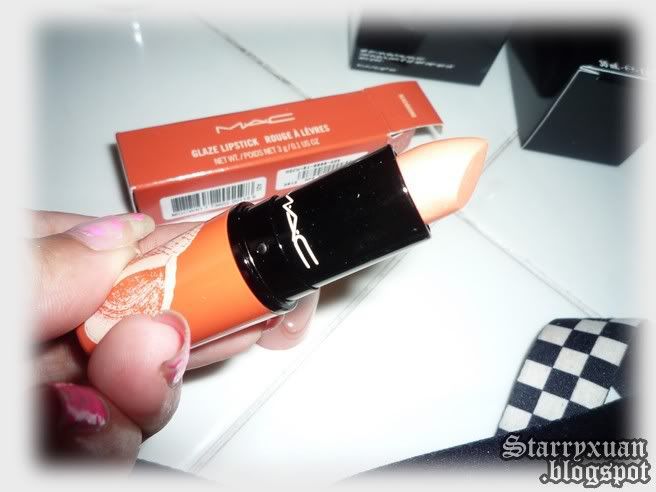 in Beachbound!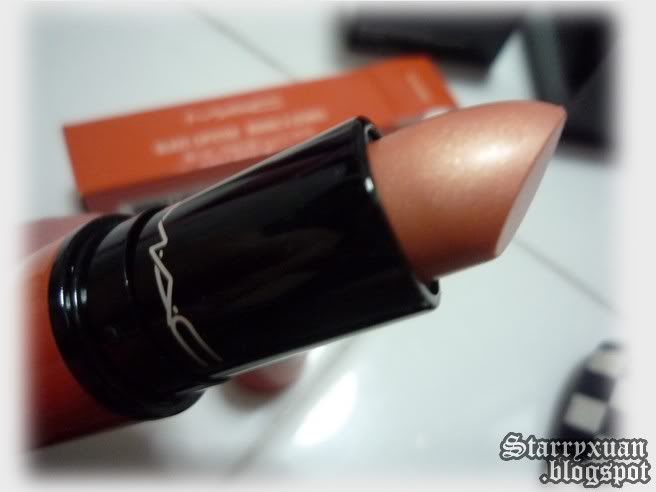 Im going haven golden lips!
Unfortunately i missed the marine life highlighter (seahorse!) Was freaking upset by it! :( Any kind souls can help me get it? >.<

Dont forget my giveaway here!