I got a new pair of lens again! This time, its Wonder Eye in Blue (Super Nudy Blue)!
I always love Nudy eye color, don't know why. But I love this lens! Comparing to the Barbie Big Eyes Blue, The color is lighter with a halo effect. With normal lighting, its still not opaque enough, it will look like a dark blue color, with BIG eye effect ;)
Diameter : 14.7mm
Water Content : 38%
Base Curve : 8.6mm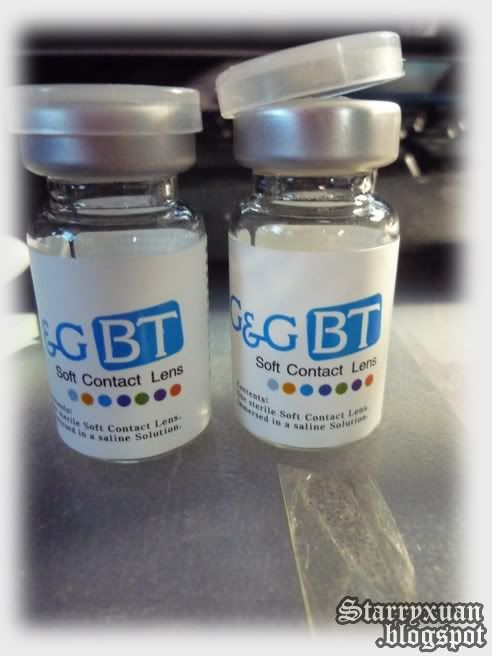 I opened one already. Got too excited! :P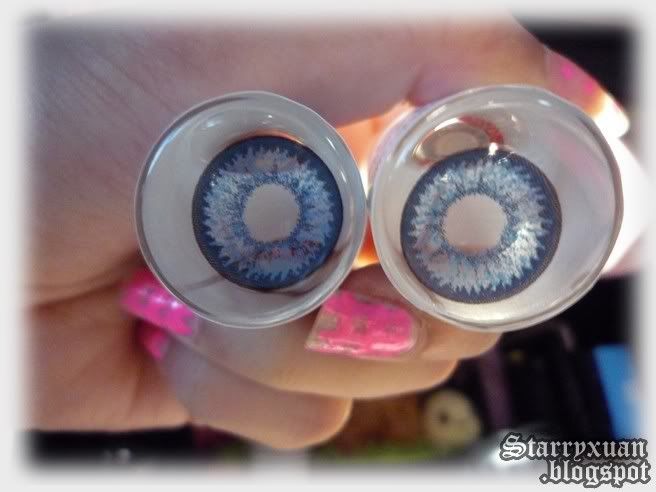 Here are the lens! Aren't they pretty?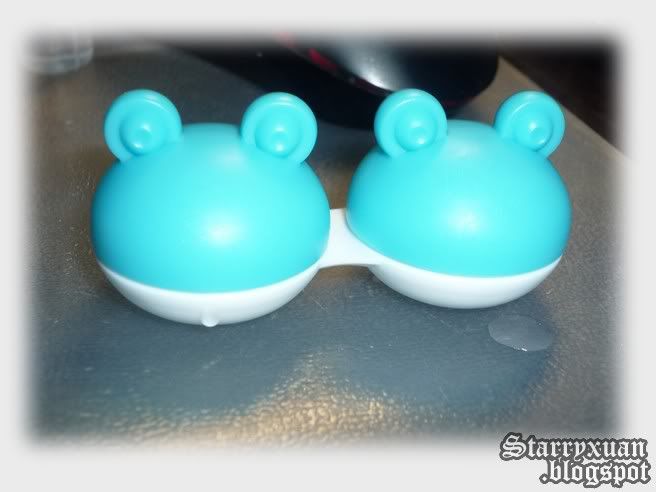 Comes with a cute froggy case!

Compare with my left and right eye! Naked eyes without makeup :)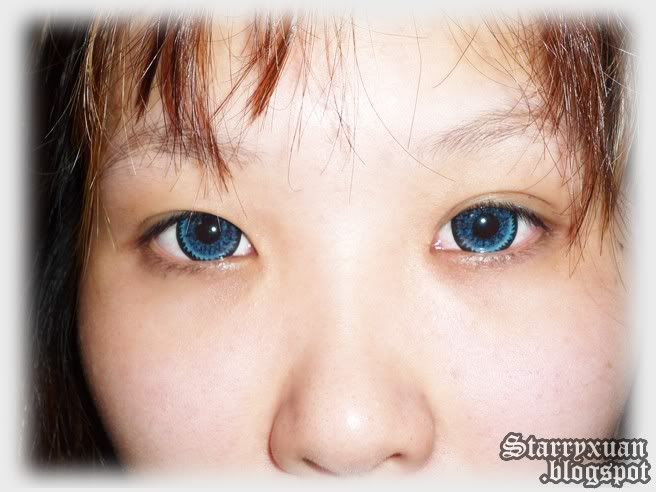 Naked face, no makeup yet~ focus of the eyes! :P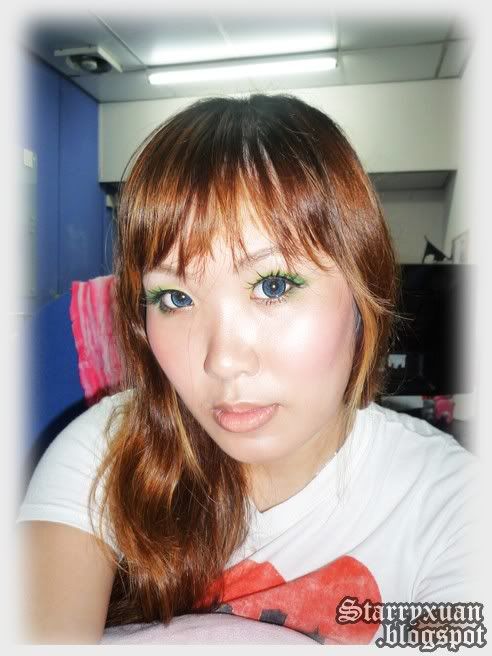 After makeup :P
Likes
- It really make my eyes look huge and pretty. Especially the Halo effect at the bottom is my favourite
- Not much irriatation. Only when i keep wearing everyday then i can feel that my eyes getting very dry. yesterday wore from 8am to 1am, still feels alright :)
Dislike
- I think its too big for me, i cant get used to it, first wear i was trying hard to put this huge ass lens in! :P
- I can't think of any!
Next pair of lens is pink! So excited =) =)
Dont forget my giveaway here!
Disclaimer like to spend money of beauty stuffs and item(s) here are being bought by me. This is based on my personal experience and views and there is a possibility that my experience does not apply on you.