I was attracted to the Japan Kit kats after some ravings from May and Lulu and i went searching high n low for it!
Instead, its at my office area -___-""
I make my colleagues went high over it and here is our first teeny weenie haul..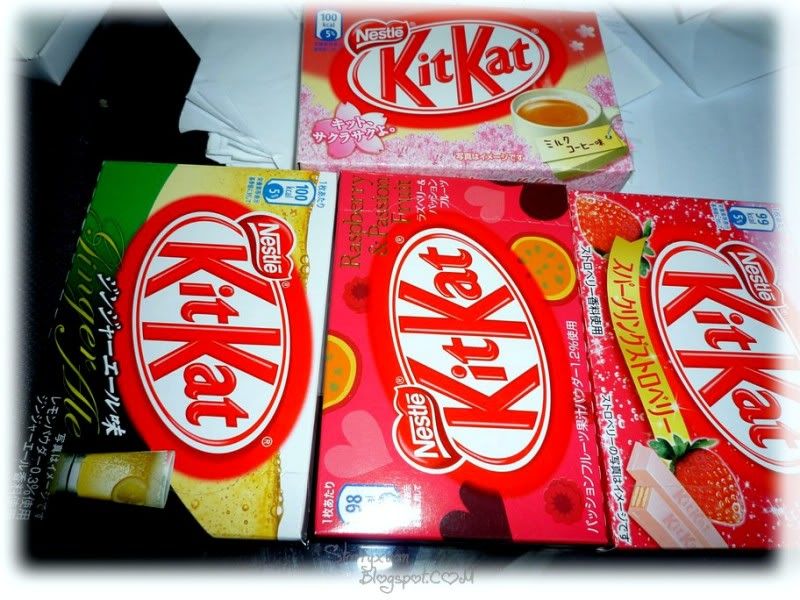 4 boxes of kit kats!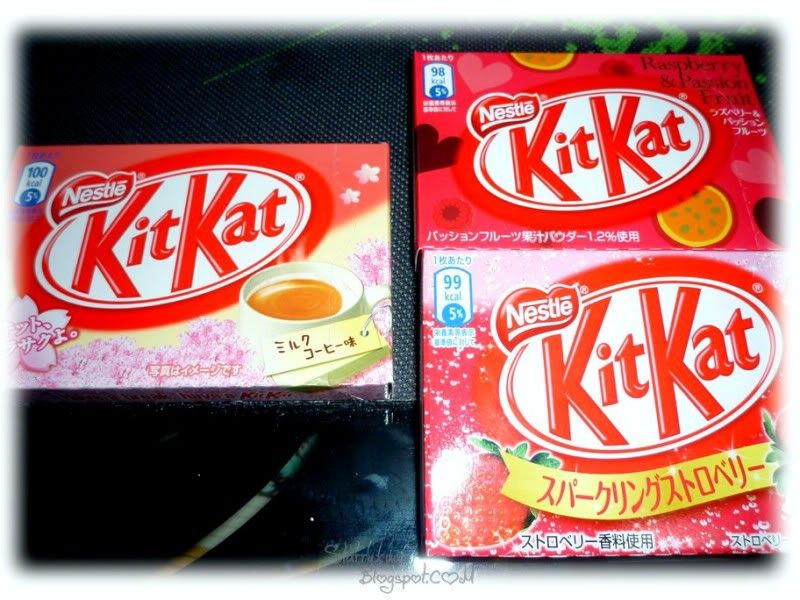 These are mine!!
GingerAle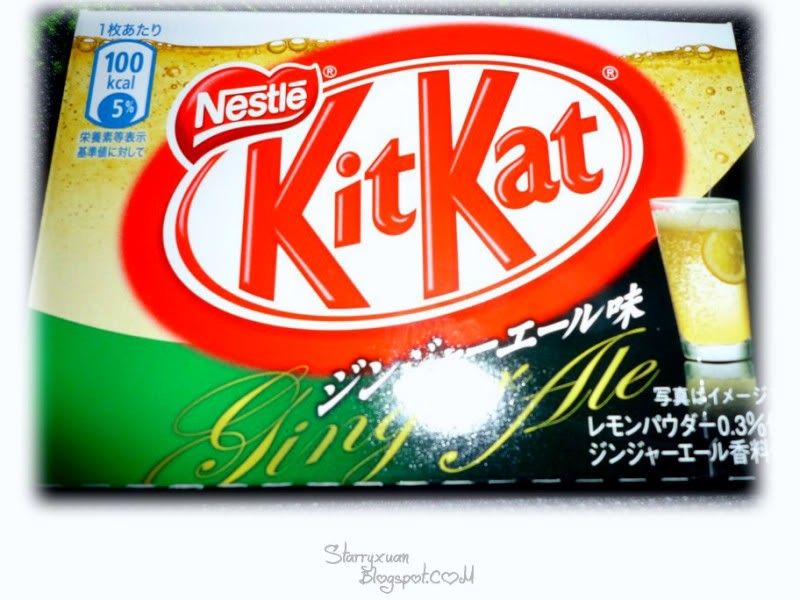 My colleague got interested in this flavour and she got this!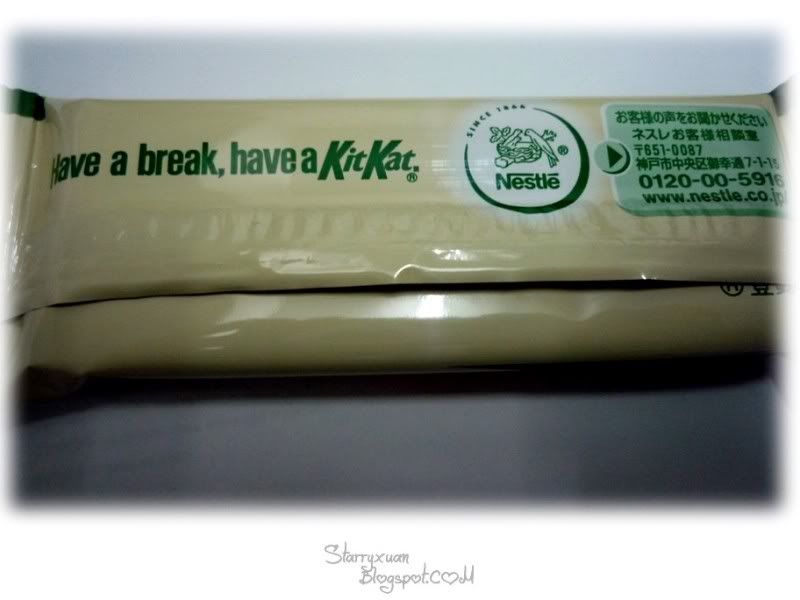 Review:
Taste weird! But its tasty. i thought that ginger stuffs are not nice, but this proves otherwise. I keep on feeling that there is a lemony feeling inside... Hmmm? (Sorry! busy tasting my first Jap kitkat and forgot to take photo :P)
♥♥♥
/
♥♥♥♥♥
Milk Coffee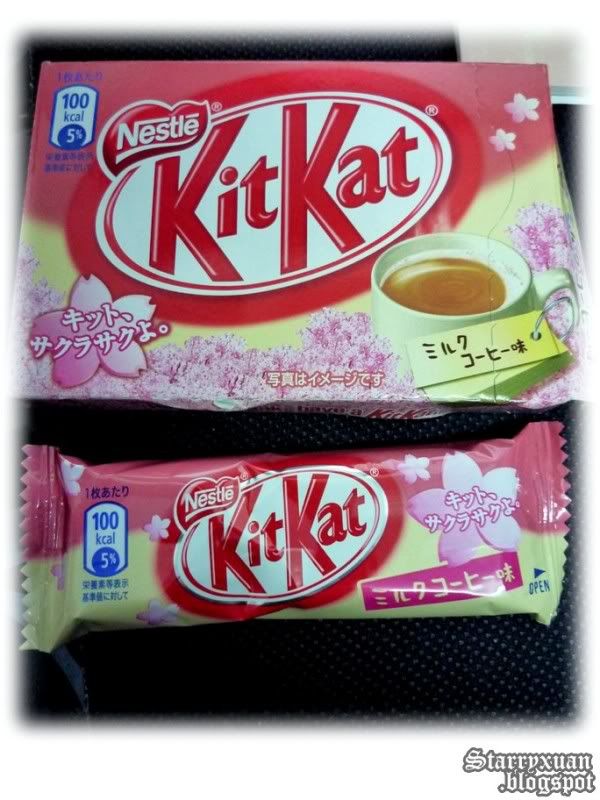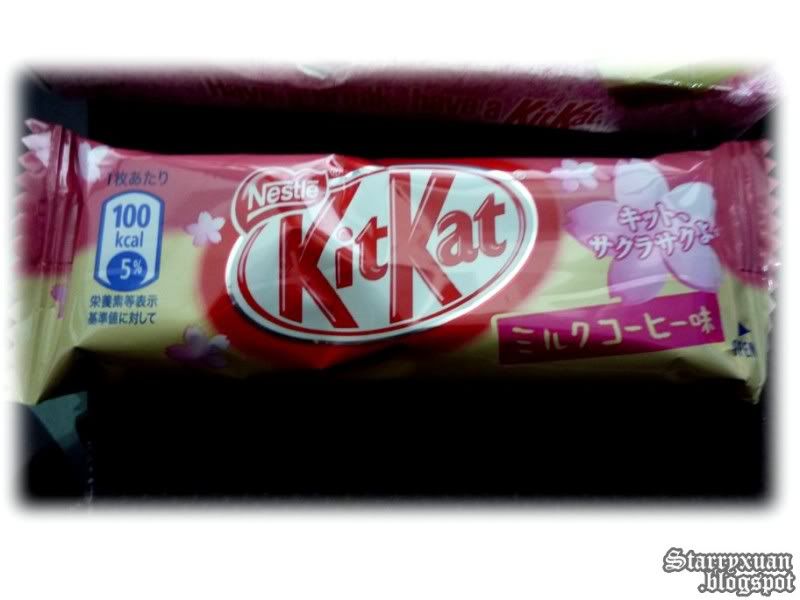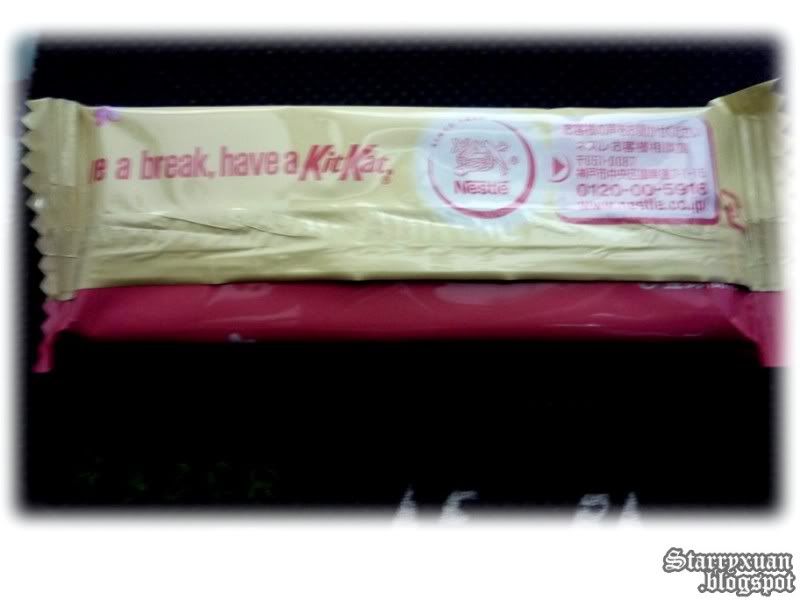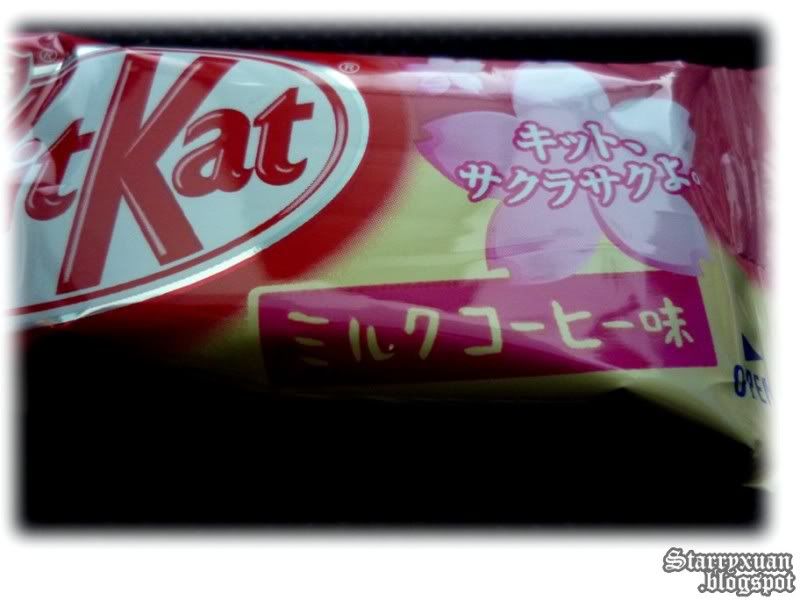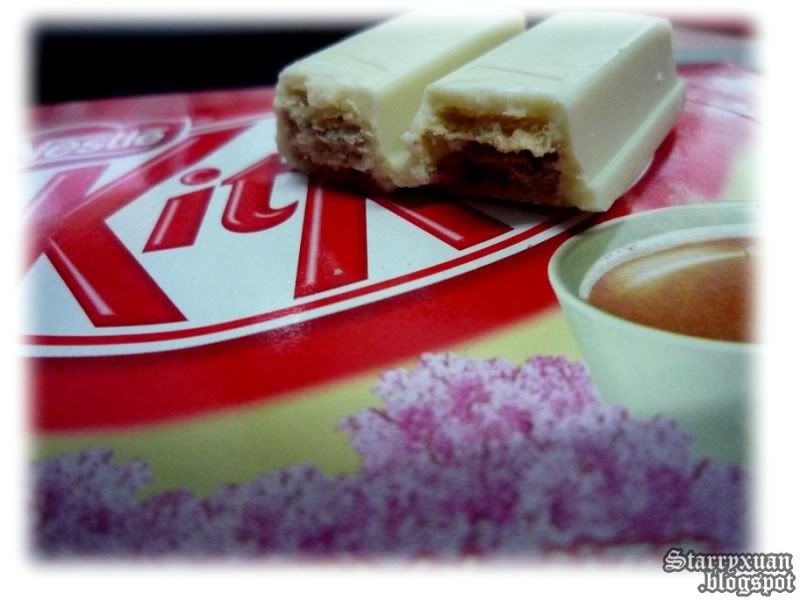 Reviews:
Drop your coffees! Coffeeholics! This kit kat is filled with the taste of coffee max! I didnt feel that there is any choco left! Haha! Loving this also, get rid of a cup of coffee for me :P - 1 ♥ cos im a tea lover :P
♥♥♥♥
/
♥♥♥♥♥
Sparkling Strawberry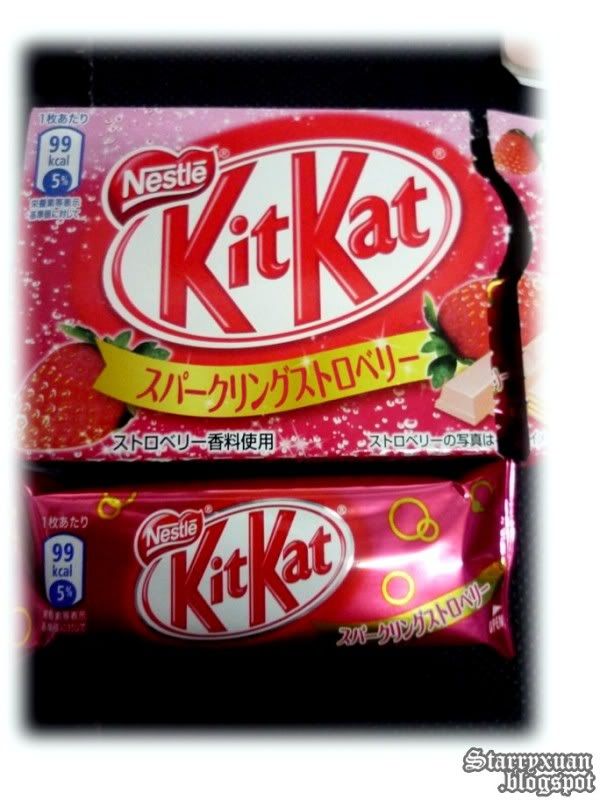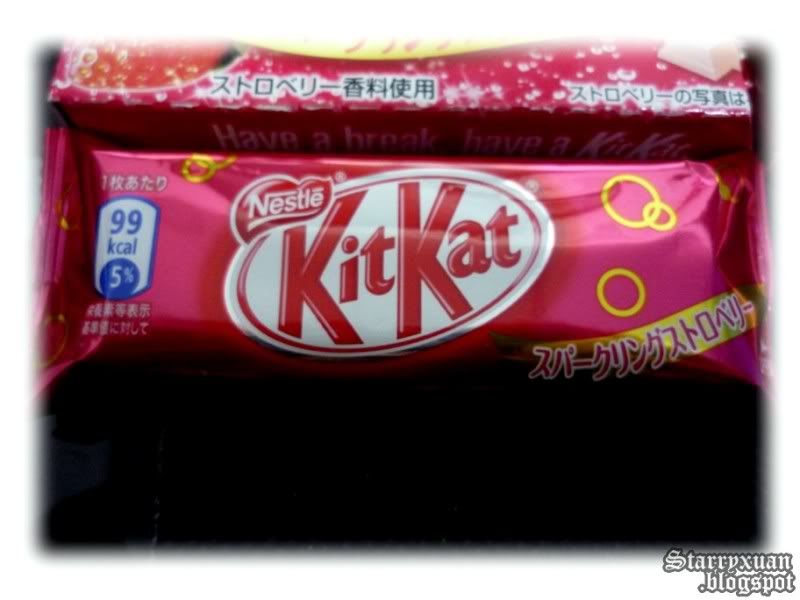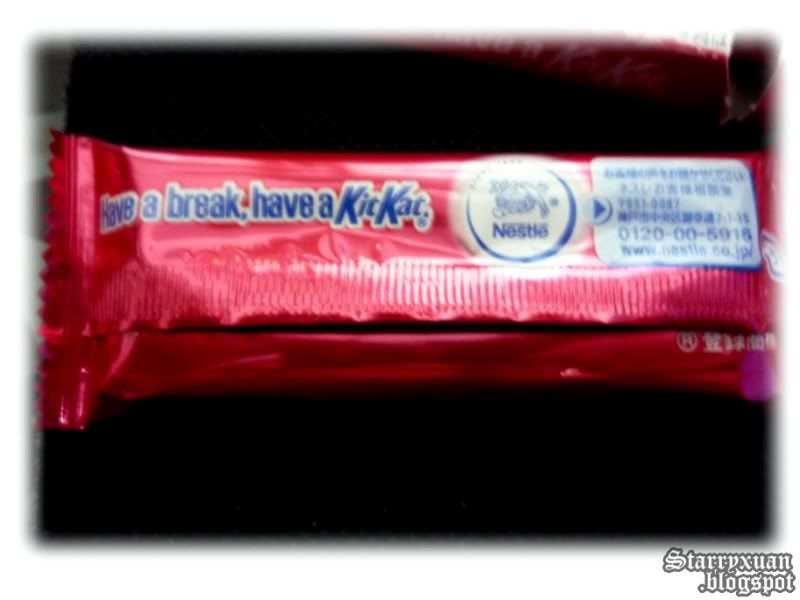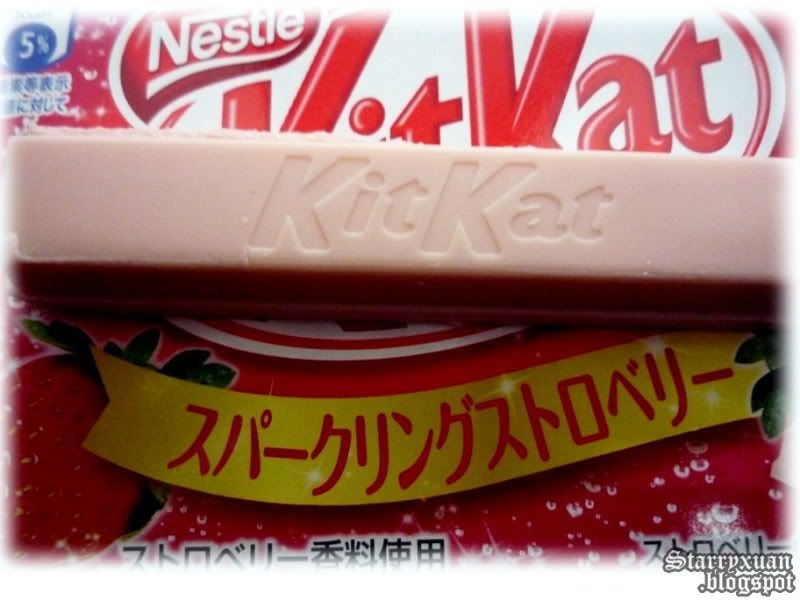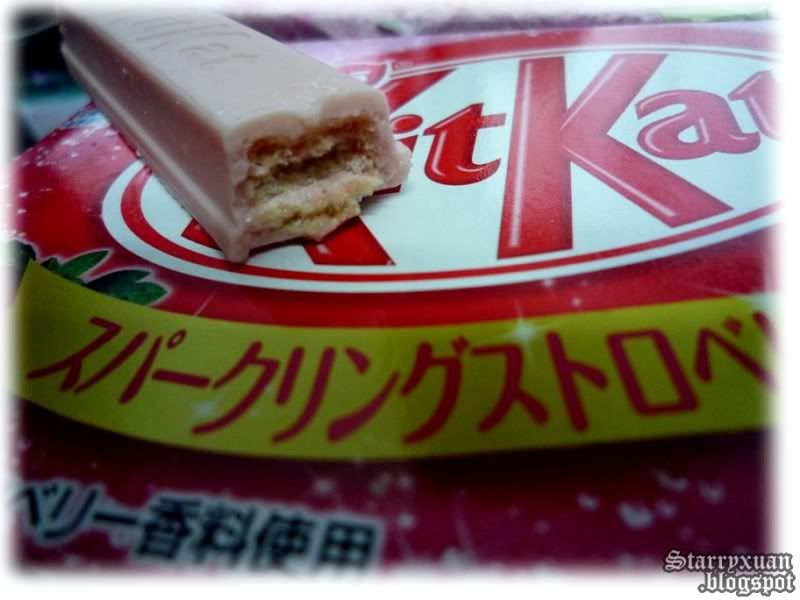 Reviews:
I feel like im eating strawberries! It has the true soury feeling from strawberries and those bits of strawberries inside. Yummy! This got to be one of my top Favourites!
♥♥♥♥♥
/
♥♥♥♥♥
Raspberries n Passionfruit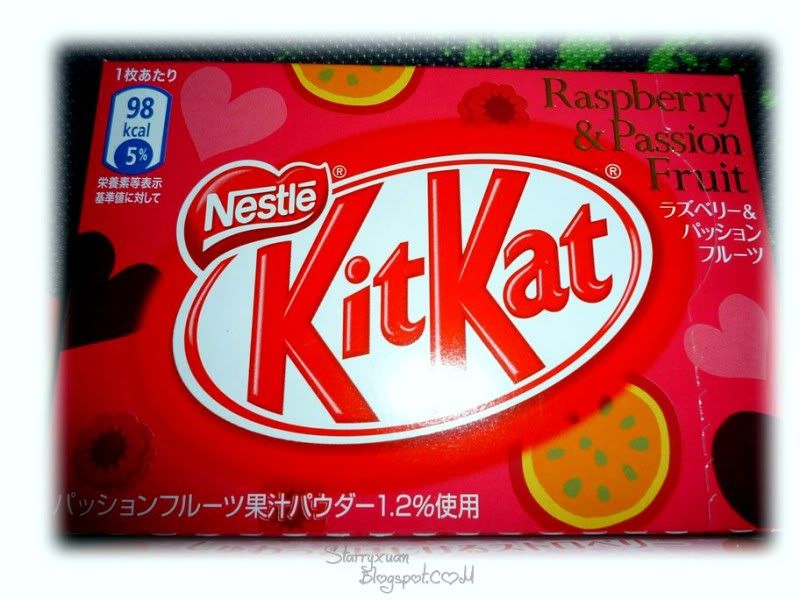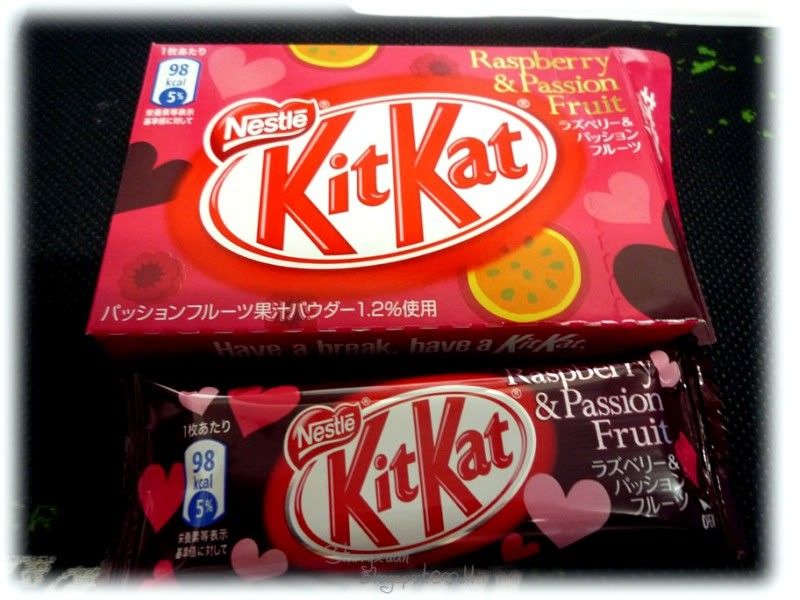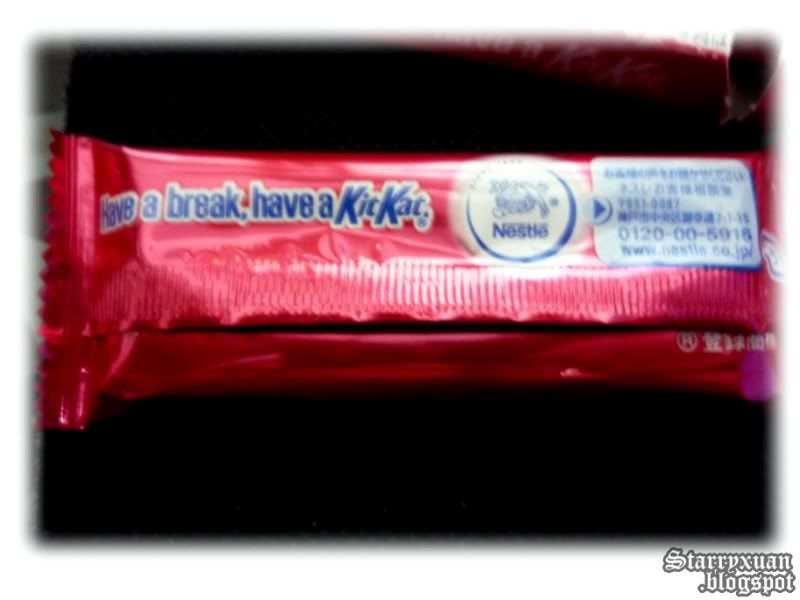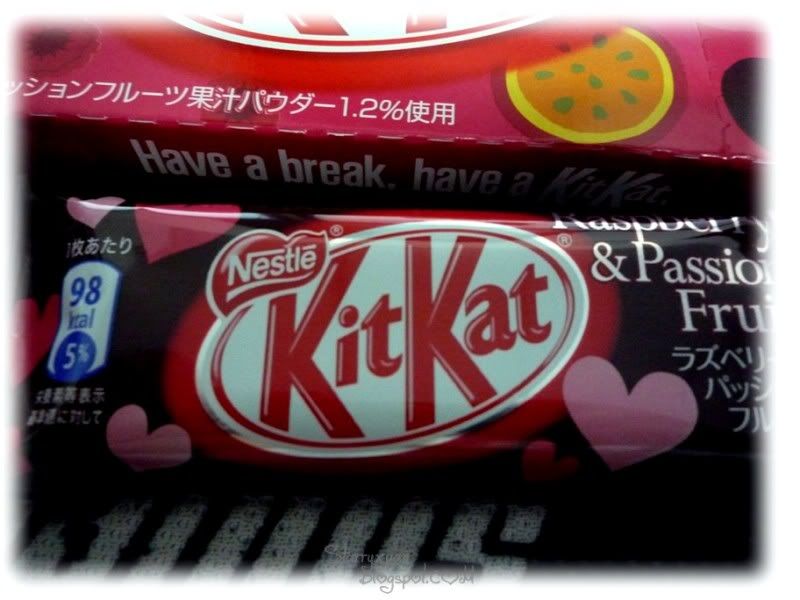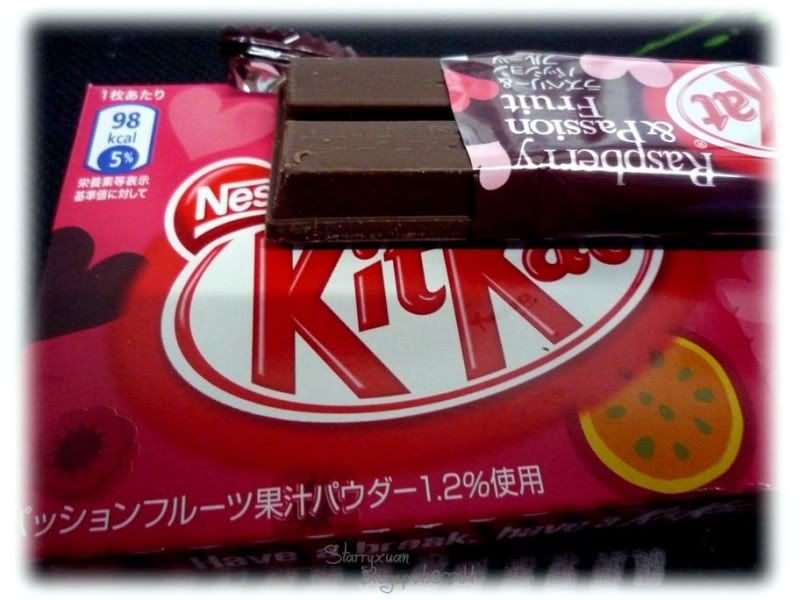 Reviews:
This is going towards the bottom of my list. taste like medicine! but credits it for some berry taste. Try it if you are curious!
♥♥
/
♥♥♥♥♥
This total up my first Kitkat hauls! Part 2 is coming up soon!
Sneek Peak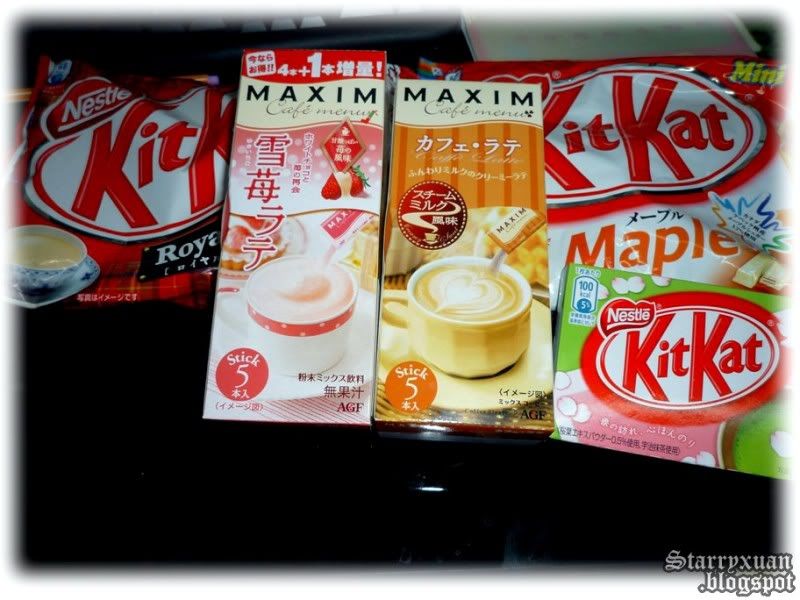 Disclaimer like to spend money of beauty stuffs and item(s) here are being bought by me. This is based on my personal experience and views and there is a possibility that my experience does not apply on you.