Finally i can stop with the GEO green lens and move on to this pretty purple lens!
I bought my pair over at
Pinkyparadise.com
sometime ago and finally i got to wear it :)
EOS Adult Violet Lens
Item details

Weight: 0 kg, 100 grams
Brand : EOS
Diameter : 14.0mm
Water Content : 38%
Base Curve : 8.6mm
This is one of my favourite ever lens! It really look like pink color more than purple! They should call this the pink lens!
My Review
the lens is bigger than normal (GEO Angels etc.) and for a change, it has a purple rim instead of usual black rims circle lenses.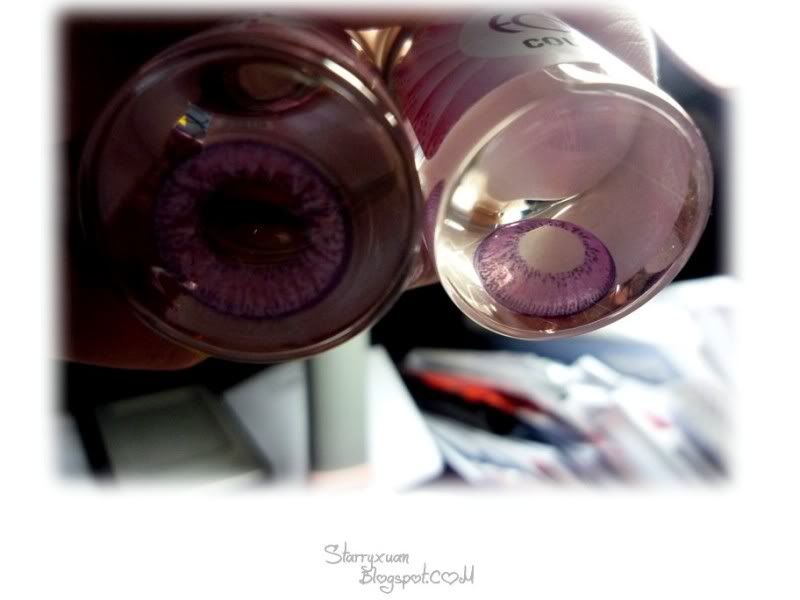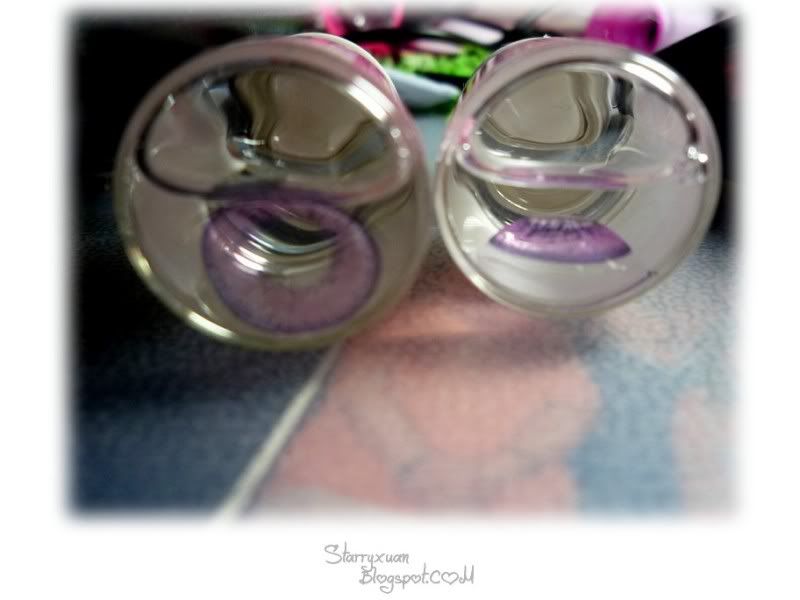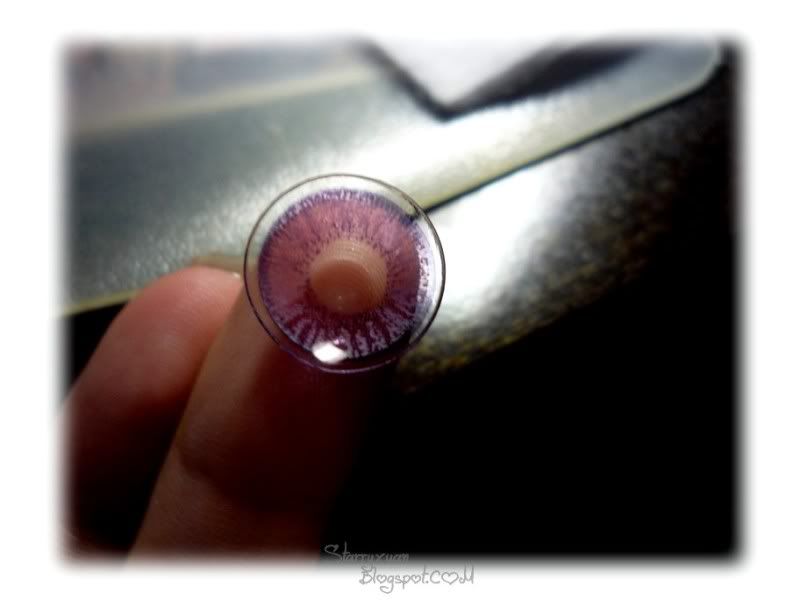 Enlargement is not that obvious but instead the color of the lens is otherwise. Here is the before and after look...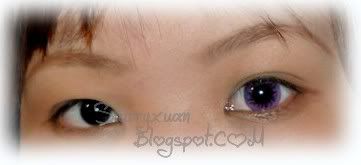 When taking photo with flash, the color comes out even brighter! If you are looking for natural enlargement lens, please don take this, it work completely opposite :P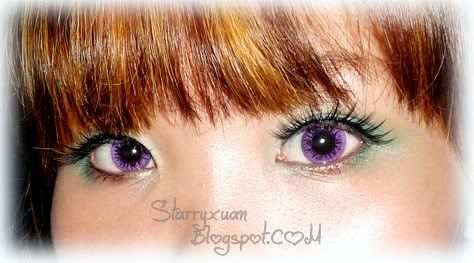 my alien/anime eyes. LOL
another more obvious shot...
I really like this lens, but dont know why, sometimes this lens "pinch" me. T.T It was ok with my left eye but my poor right eye... Other than this, i really like this lens :)
Rate:
♥♥♥♥
(- 1
♥
for the uncomfortable feeling)
FOTD :)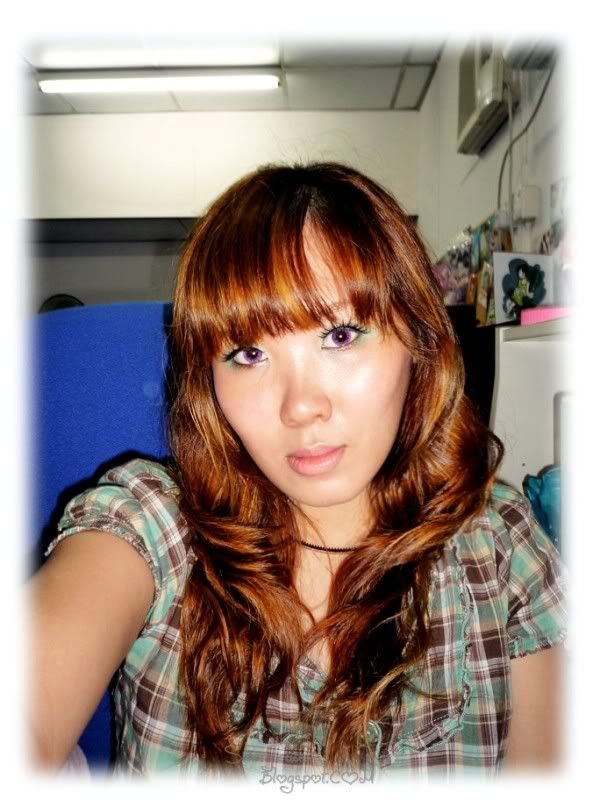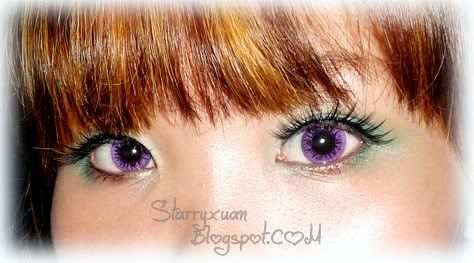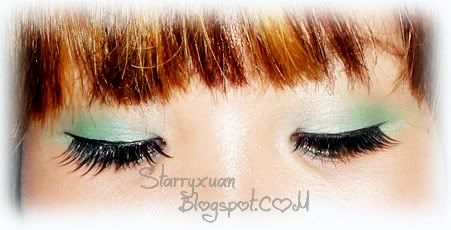 Done with
CS 88 Shimmer palette
,
falsies
and
violet lens
:) Hair is tong-ed for a while in the morning :P
Disclaimer like to spend money of beauty stuffs and item(s) here are being bought by me. This is based on my personal experience and views and there is a possibility that my experience does not apply on you.