I am making a terrible mistake!
I am eating
Kit Kats MAPLE
while typing this entry! haha! im gonna get fat eating kit kats!
Here are the last few kit kats i have! I am so going to buy some more soon :P Trying to save on makeups now, getting more budget makeups instead to replace those i have finish! Classes and personal uses are finishing them fast!
Kit Kat Maple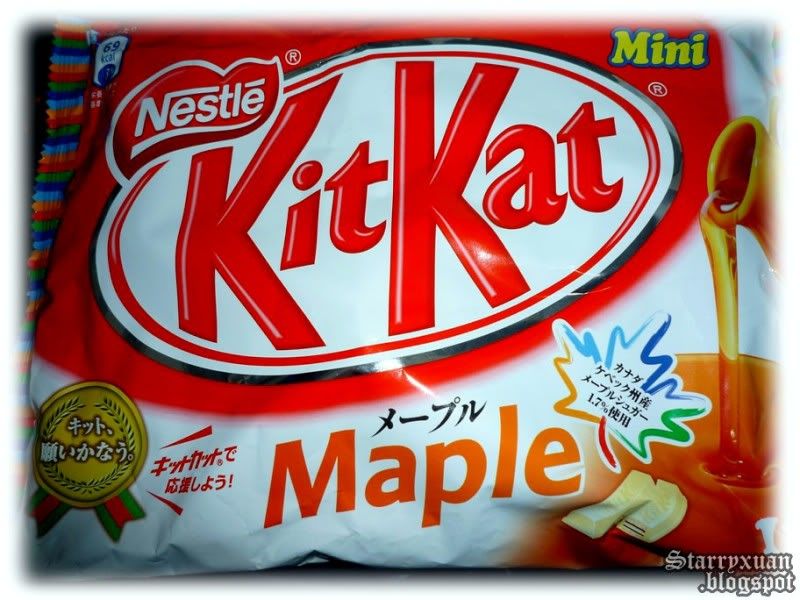 They do not have the boxes for this, so, i bought 1 huge pack to share! let you peep at my kit kat minis!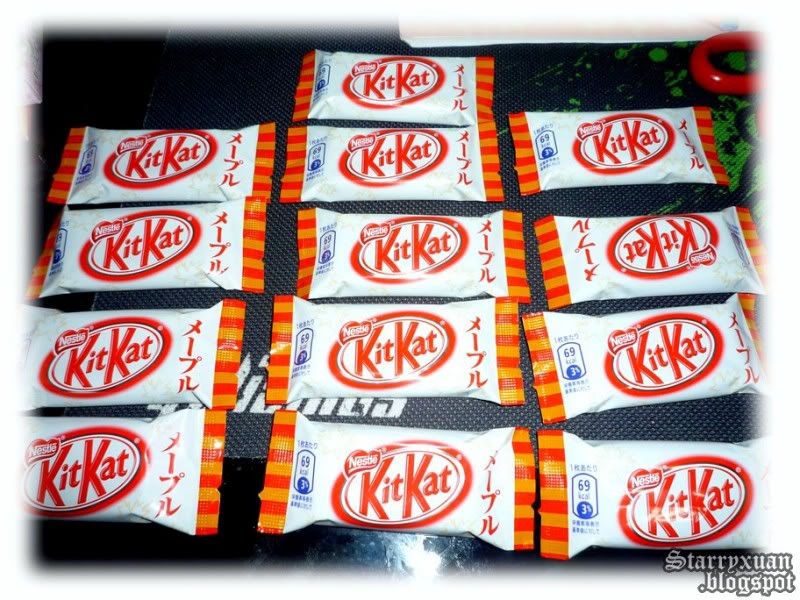 I am OVERLOADED with kit kats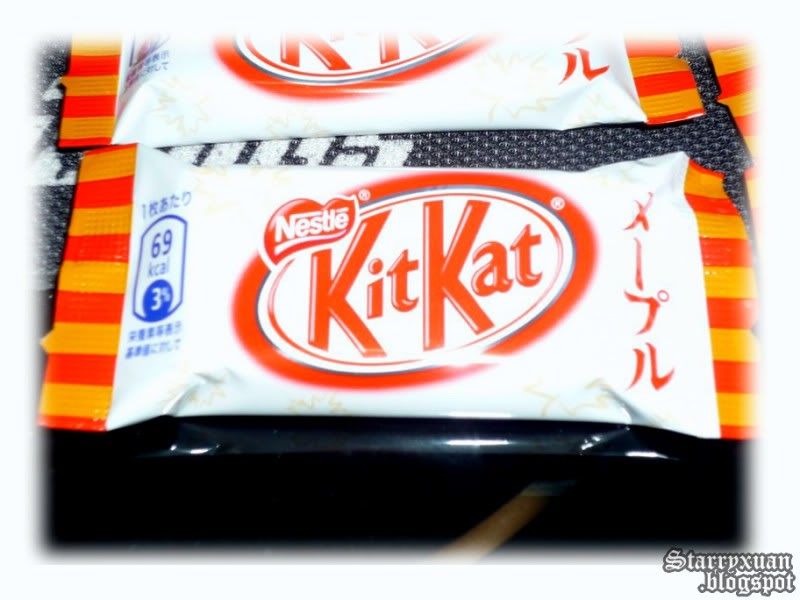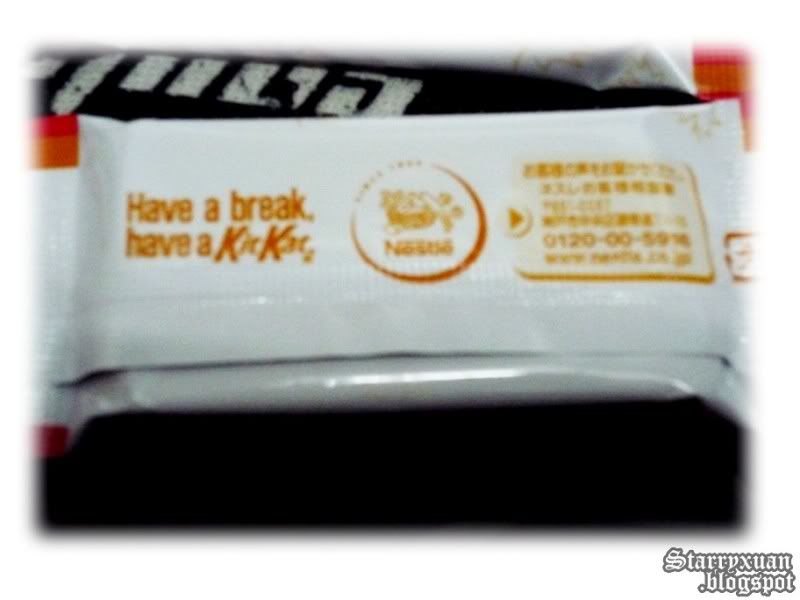 They smell reminds me of maple syrup, which led me to MacD's Hotcakes meal (i Need 1 now!) This is holding the same spot as Royal Milk Tea (coming up!) in my favourites. Top i mean.
Crunch!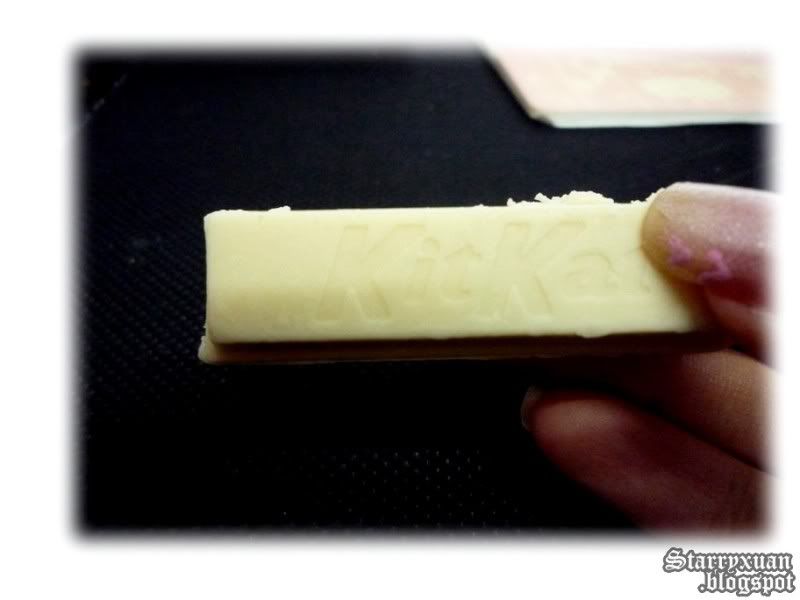 Yum! This really taste sweet! not for those who doesn't love sweet stuffs :P Im so gonna buy this again on the next round :P
Kit Kat Royal Milk Tea
I must say. i really love this packaging! Plaids, britain like! The same, i got minis for these!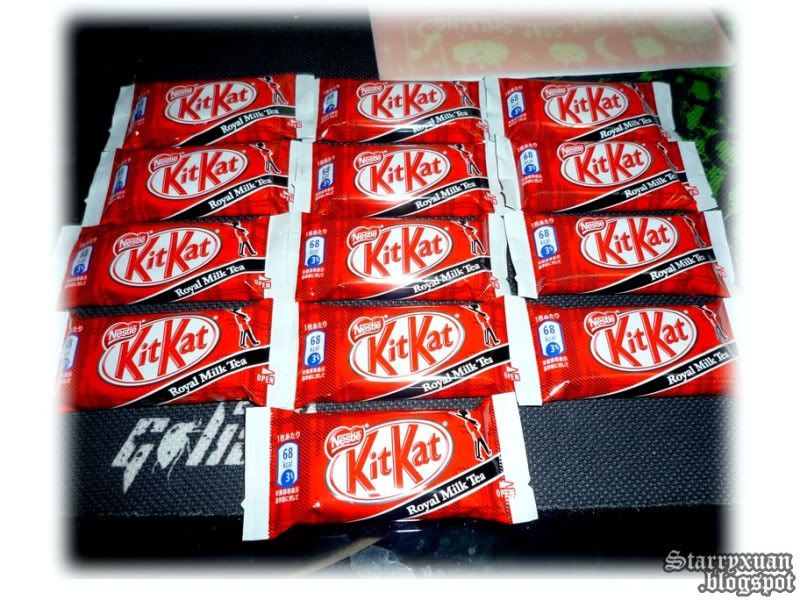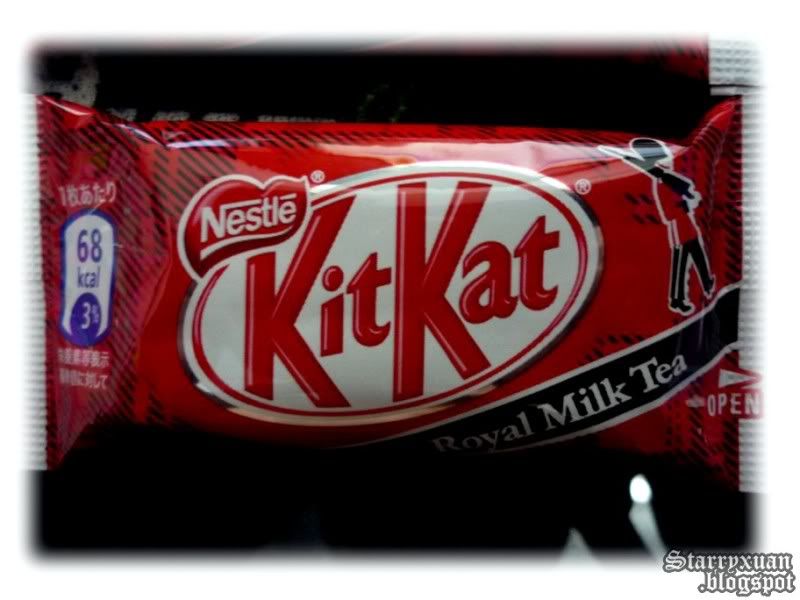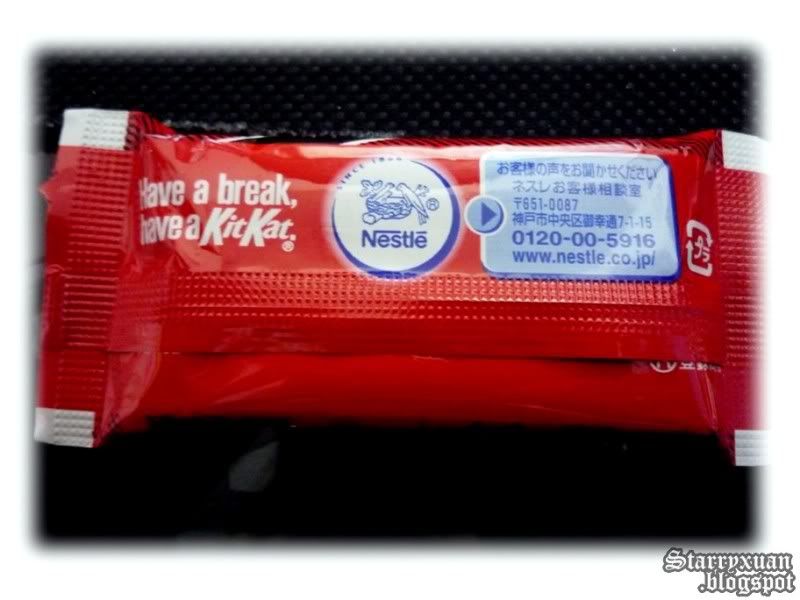 Cravings for milk tea? Right outside where there is no hot water? Get this! This is filled with the strong scent of milk tea! I think my colleague love this alot. and me! always solve my cravings for milk tea instead of walking all the way to the pantry for a cup of milk tea :p Try this if u have the chance! :P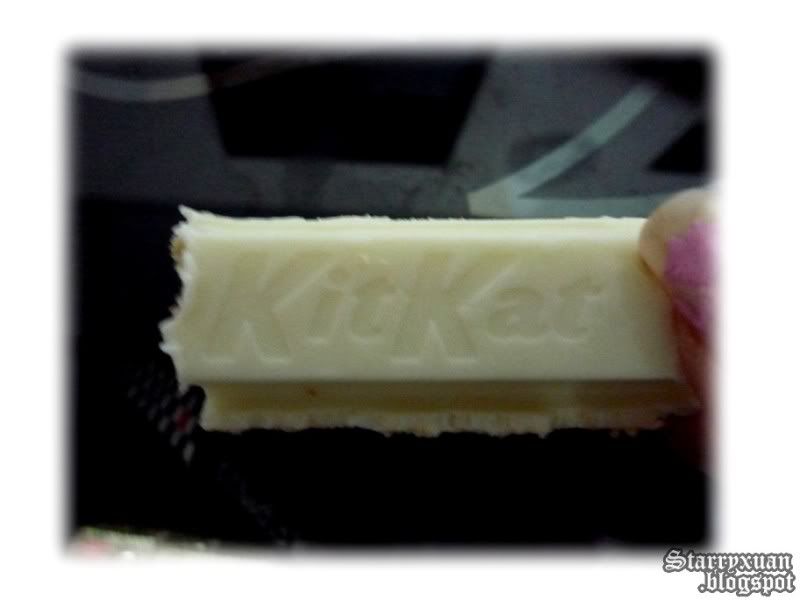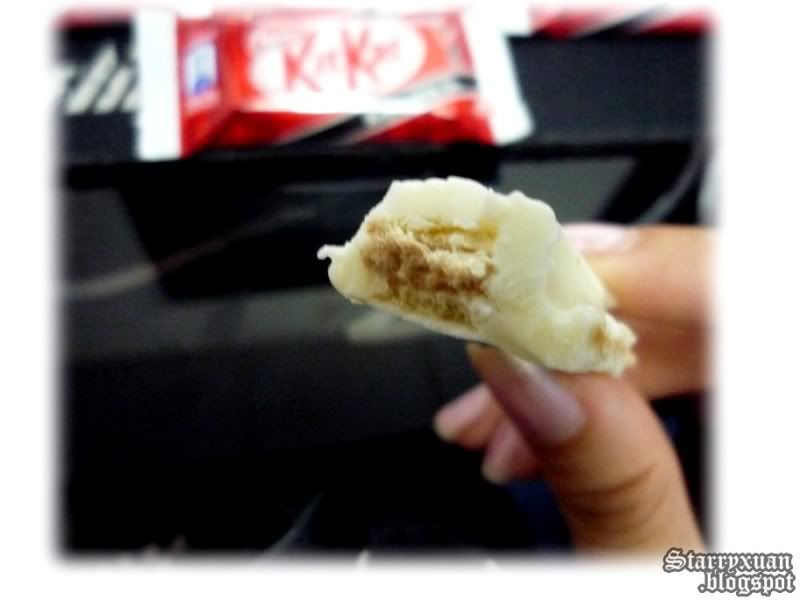 LAst of all....
Kit Kat Sakura Matcha
I heard this is a new one, but the packaging looks pretty, so we got this and try too :P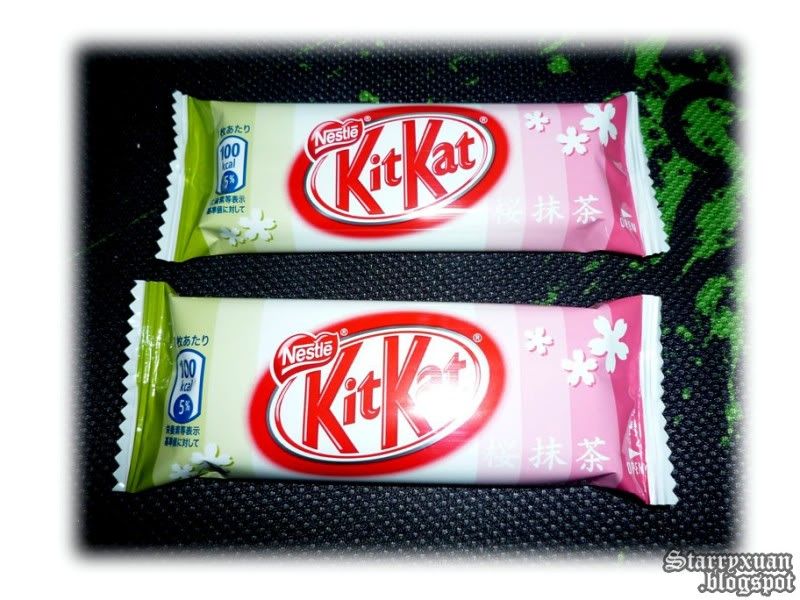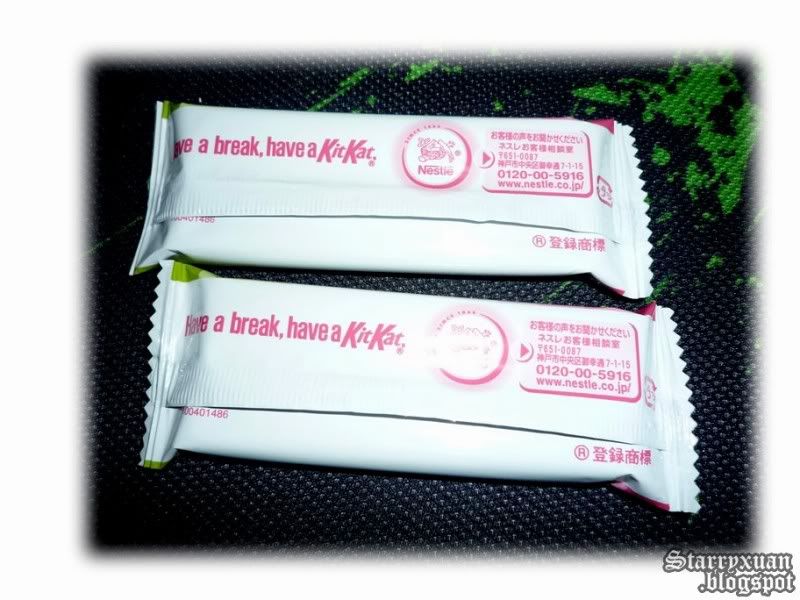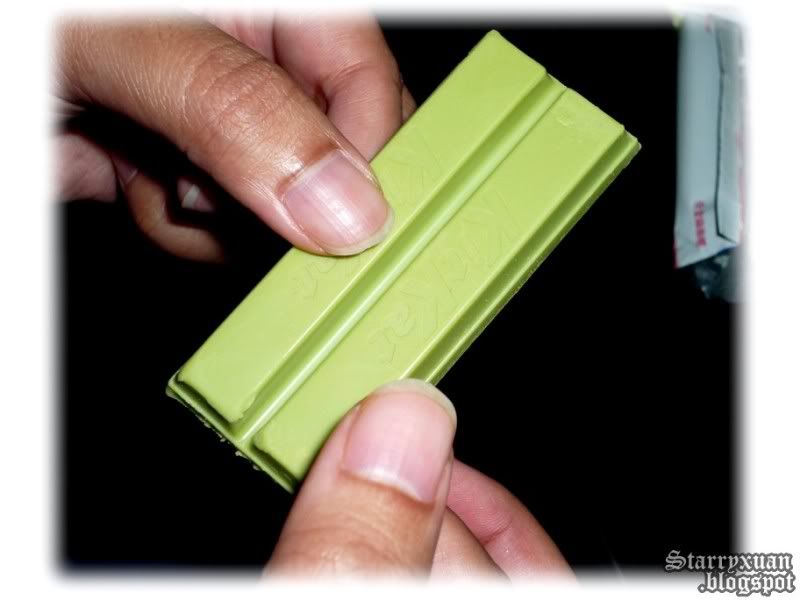 My colleague is giving me 1 to try... ♥green kitkats!♥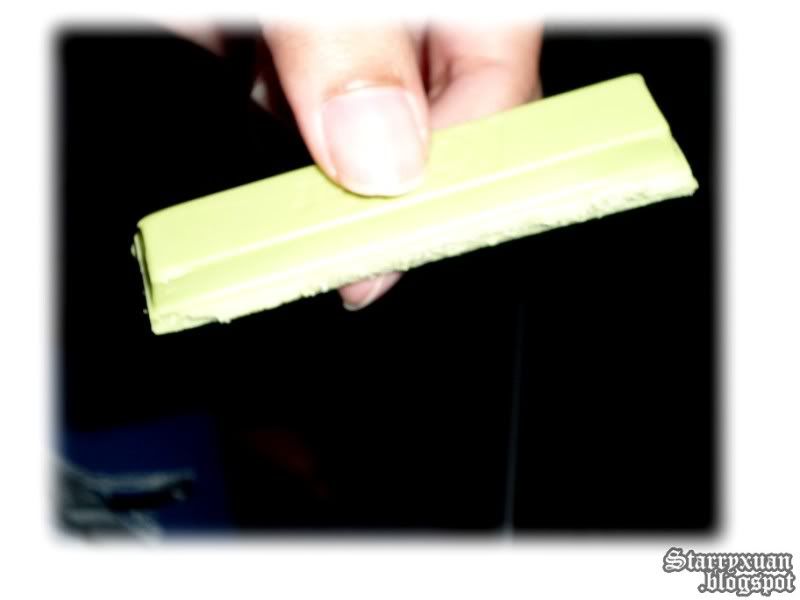 *breaks* For you! ♥♥
*Munch* ♥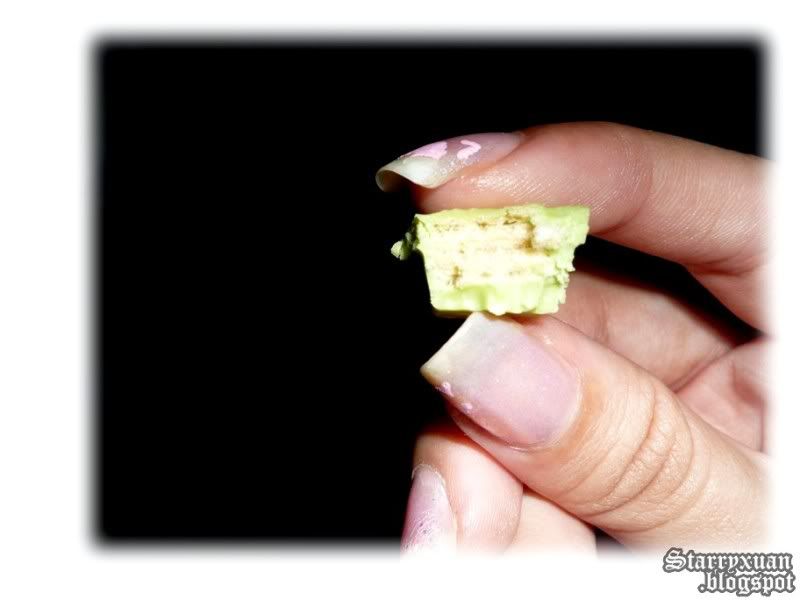 YUmmmy! ♥♥
i kinda forget this taste already, so im trying hard to remember. I remembered it being sweet, matcha flavour not strong, but it still nice! A heavily sweetened matcha? :P I still love this packaging the most :P
I shall go and indulge more in my kitkats! Maybe i should call them Kika, im getting lazy typing kitkats in full. i typed again! Kika!
Disclaimer like to spend money of beauty stuffs and item(s) here are being bought by me. This is based on my personal experience and views and there is a possibility that my experience does not apply on you.