Received a link from @kericia and i decided to try out this look...
Here are my results!
I sub all the makeups she used with some cheaper makeup alternatives :P
Items used
- CS Shimmer Palette
- NYX Glitter Palette (the purple range)
- Loreal HIP Metallic Combo (silver & black)
- Dollywink Black Eyeliner
- Some random used lashes (i cut into 2 and put half on each eye)
I was too lazy to put my circle lens so pardon my small eyes! and i did not really follow the video! i only look at the first end look and come out with this! so i think it will be a bit different? :P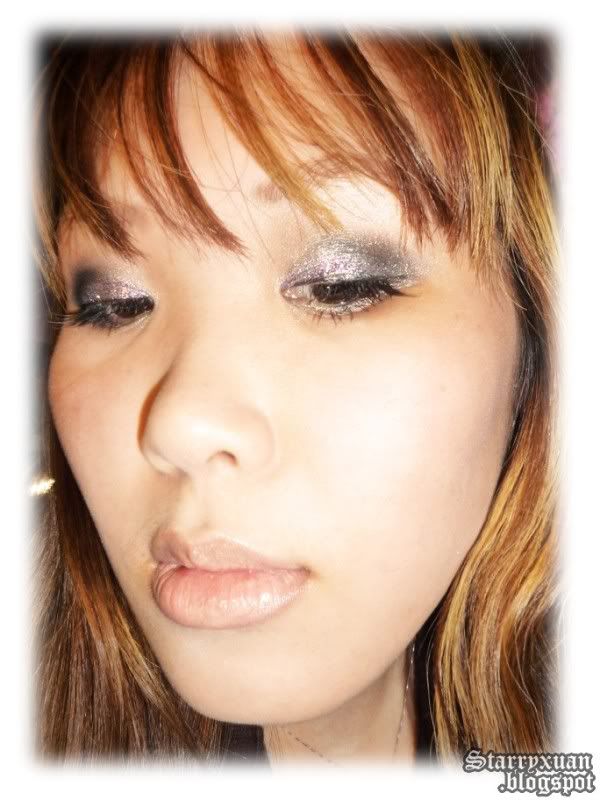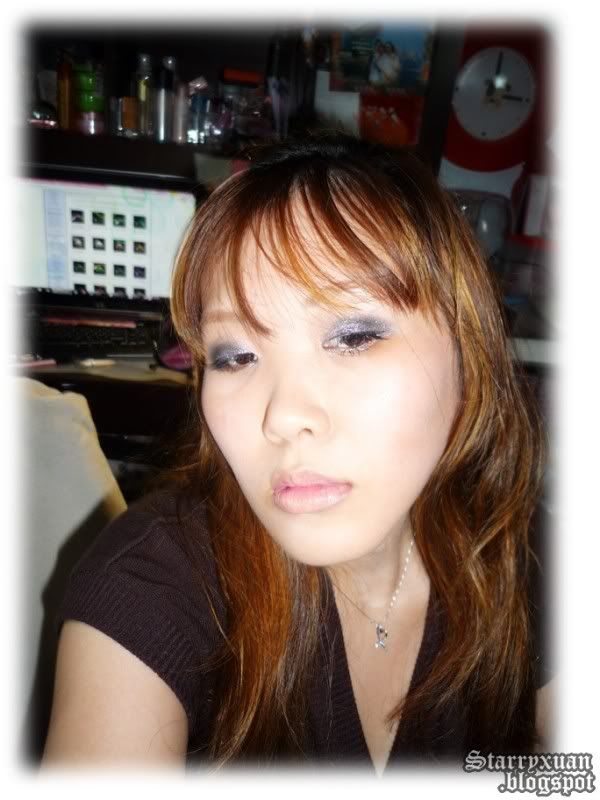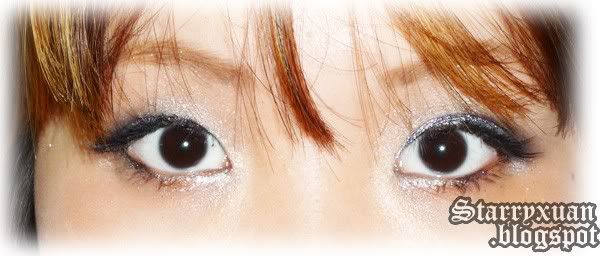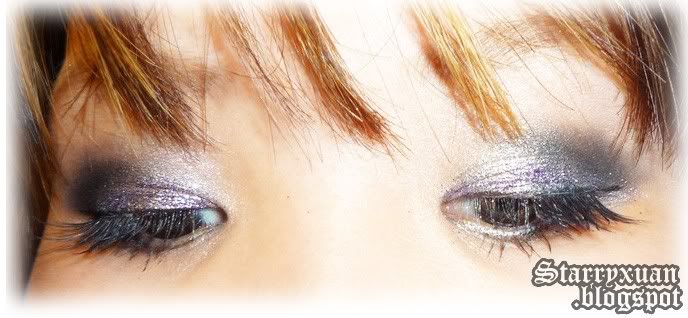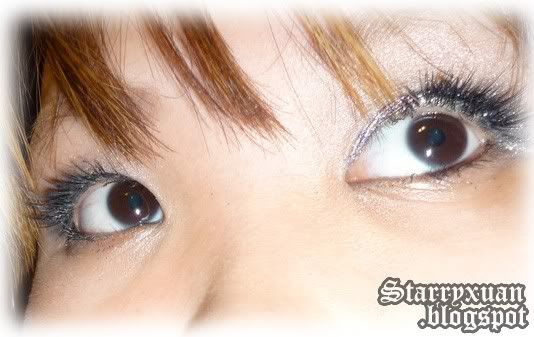 emphasizing on the outer lash!
I seriously need a corner for my makeup! i have been making up on my computer table with my computer! My drawers are filled with makeup though! and i dont have the bright light for makeup. SIGH. i shall train making up in darkness. lol!
I losing lots of inspirations for making up, maybe i would be following some mag and tutorials for makeup, or would you like to see the makeup done in school?
Till now, i really wanna thank all the sweeties for commenting! I always love to read comments! Thanks muchie!
Disclaimer like to spend money of beauty stuffs and item(s) here are being bought by me. This is based on my personal experience and views and there is a possibility that my experience does not apply on you.