Tag questions!
Can i select false lashes instead? Mascara.
Neutral or color eye shadow?
Pressed or loose eye shadows?
Love them both, but maybe pressed, I always get messy with loose shadows
OPI. Dont think i can get CG easily here.
Have not tried acrylic yet, so natural
No flowers! Love bows now!
Body wash. lazy with soaps
Lush or other bath company?
Love both, dont like covered shoes
Scarves! you get stares with hats
Studs or dangly earrings?
Heels! flats when i get too tired
Cowboy boots or riding boots?
Forever 21 or charlotte russe?
Bun! been bunning recently
Bobby pins or butterfly clips?
love long but like short too.
Side sweep bangs or full bangs?
Spring! Fall makes me sick. like now.
Vanilla. Eat chocolates when im tired.
East coast or west coast?
End this post with some nails! :D My first 2 bottles of Essie from @gianger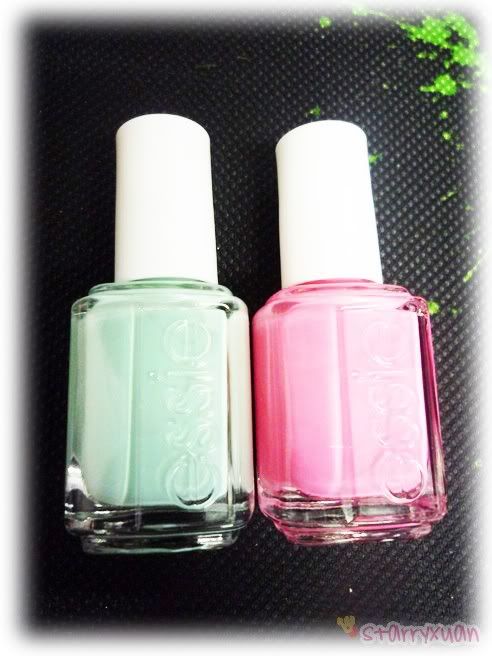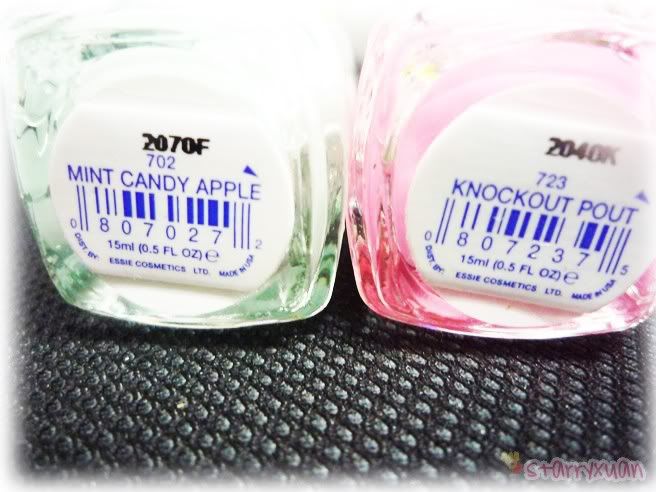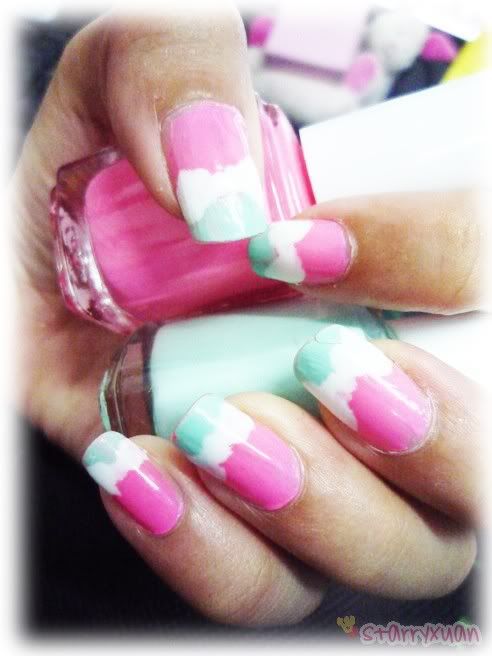 Don't forget to join my giveaway~