I'm back from Coy trip! It was really fun actually. I had lots of first times there trying out new stuffs. Reviews from tripadvisor was so bad that i went there with no expectations so that i feel happier. But it was still okay. :)
On the first day, we reached in the afternoon and went cycling around the area. Actually wanted to explore all the way till the theme park but we gave up halfway because of the bad conditions of the road and i can't really cycle uphill 293829424 times. We actually wanted to try the 3 person bike but it was too hard to handle.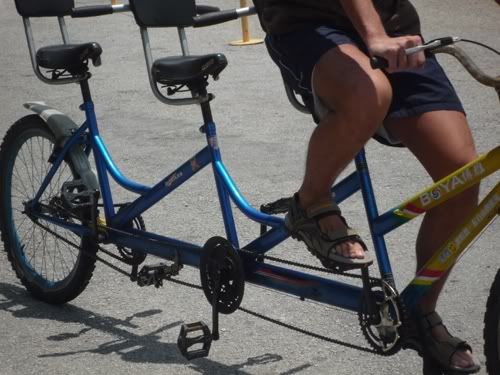 I took some pictures while cycling and manage to see a horse carriage pass by :D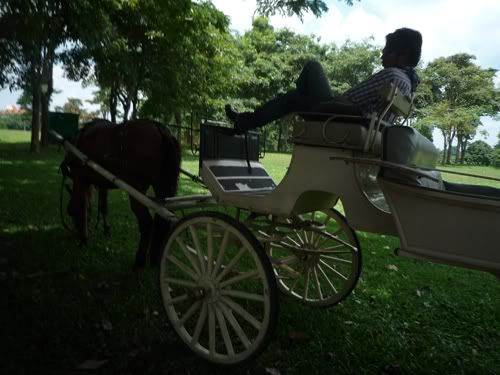 We went back to rest and head to the swimming pool which wasn't located in the resort. We have to sit a mini tram to another condotel for the swimming pool. The swimming pool is small with no crowd. Head back to the resort to clean up and head for a buffet dinner before we hit the Cowboy Town. I don't really fancy animals being tied up and it wasn't really interesting. but instead, i do love the fireworks! :)
They were celebrating Halloween so all the green spooky lights on the trees.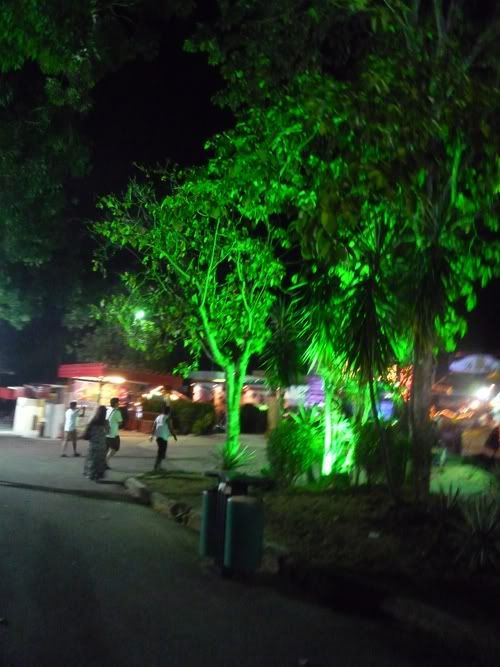 and i hate it when i have to take stupid shots :(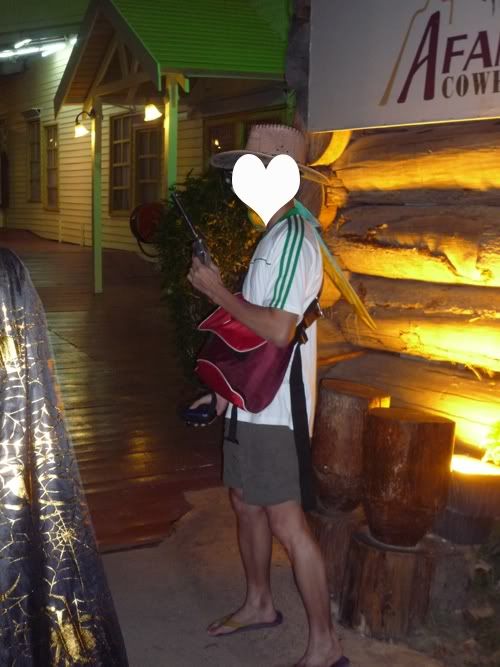 (This isn't me :P)
2nd day we head to the Animal world and Water park which give me blisters on my feet because of walking on the hot pavement. Tried lots of slides, the unfamily family raft slide which i nearly flew off, 2 high speed slides which i enjoyed max but hate climbing the stars and not forgetting the wave pool :) Weather was good without any rain until when we came back and i decided to do some laundry, a huge gust of wind blew my bikini bottom downstairs. :( A very nice colleague went down with me to search in the dark but it was too cold and dark so we decide to stop searching. Fortunately we managed to find it the next morning, and this became one of malacca joke.
3rd day we packed up to go back and took a small short tour around malacca town. I was pretty upset cos i cant go shopping and im not into the historical stuffs. If i'm not that near a shopping mall, i guess i wouldn't even remember. :(
Here's low quality fireworks video i took :)
Some of my hauls came recently! Gonna try them out! :)