I recently bought this new nail polish from skinfood in sparkling coolmint! I was attracted to the sparkle color it is really pretty! :)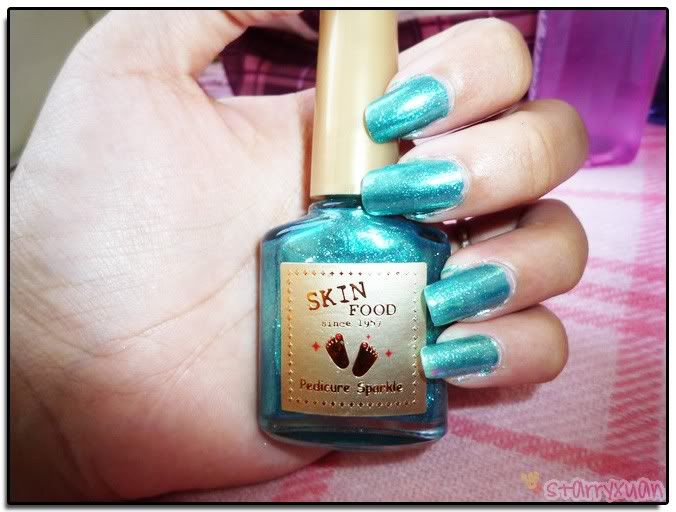 There are some other colors available and im thinking of collecting all of them! :D you can view all of the colors here:
http://www.skinfood.sg/beta/product.php?catid=14&subid1=35
CFbeauty is having a nice giveaway on MAC VV Collection and im a big fan! :)
Join her giveaway here!
More Looks coming up soon!