*click on the title to view full post
I was playing around with Gelatin and have the bf lend me his skin :P
I got some materials recently and will be trying out some look :) This is my first time working with gelatin and i dont think these are good. Will be trying out again tonight :)
*decided to cut the pics off cos some may find it gross.
Items Used
- Gelatin
- Greasepaint
- Fake blood
- lots of tissues :P
Here is a simple guide i got from youtube :)
HOW TO:
Mix in microwavable bowl
1 packet gelatin, 2 tablespoons water, and 2 tablespoons glycerine.
Microwave about 10 seconds. no more.
Mix.
Once cooled down a little, apply with spoon or popsicle stick to face. Layer one, then add some cotton where you want the bulges to be. Then keep adding layers and cotton.
LET DRY. Then Apply oil make up over top. If you want your mixture to be colored, you would add red food die or whatever color into the mixture b4 you apply it.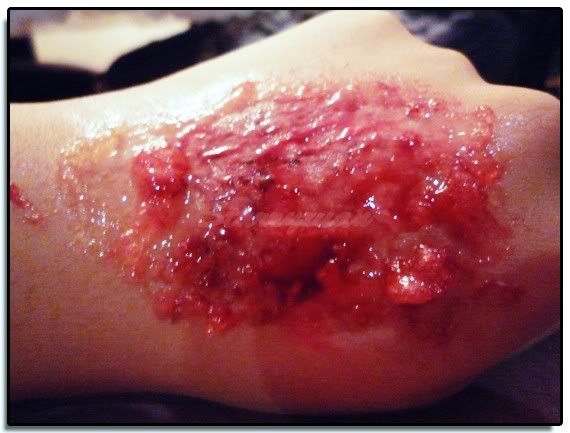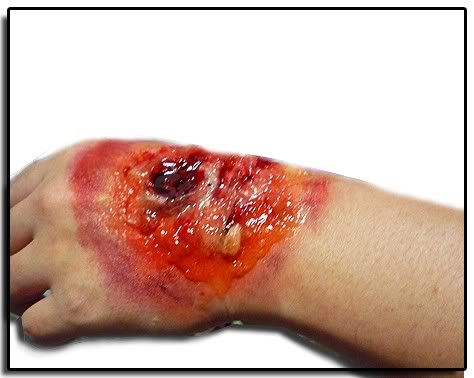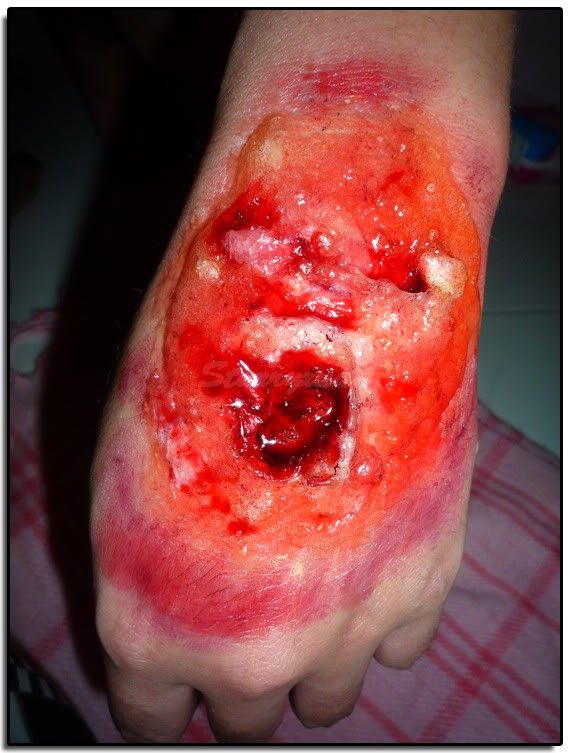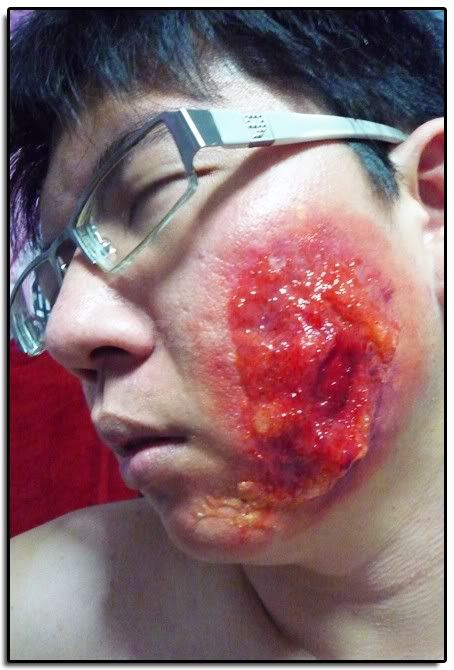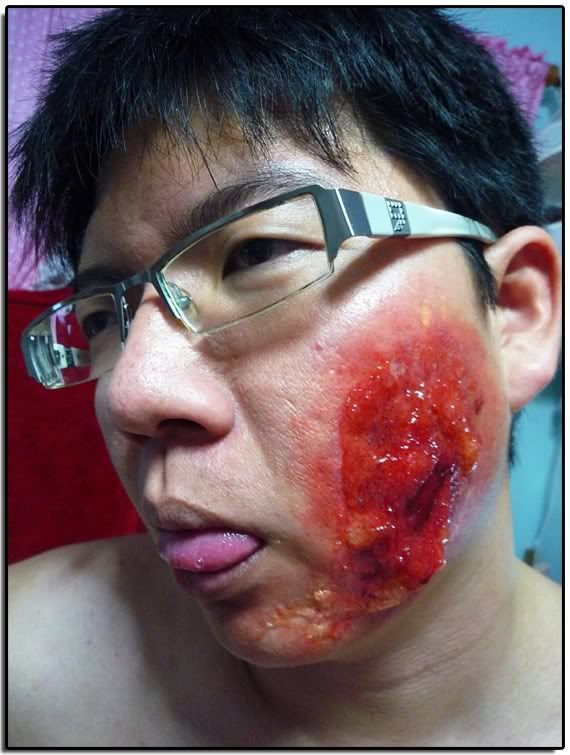 Thank you BF! :D