I have finished my previous sunblock from etude house and i managed to find this from deep down my drawer >.< It's a sunblock which i got for my company trip as we went to bintan with lots of sun! Right now its my favourite sunblock for face!
It isn't sticky, with high spf and it blends out nicely!
Sunplay Powdery White comes with SPF47 PA+++ which is higher than the one that i have finish using
Pros
- high SPF
- Lightweight
- Blends nicely
- Smell nice
I always have problems with sunblock that smells rubbery, or sticky feeling that is left on my skin (im not going swimming!) or too thick! Luckily recently, the ones i bought are still okay :D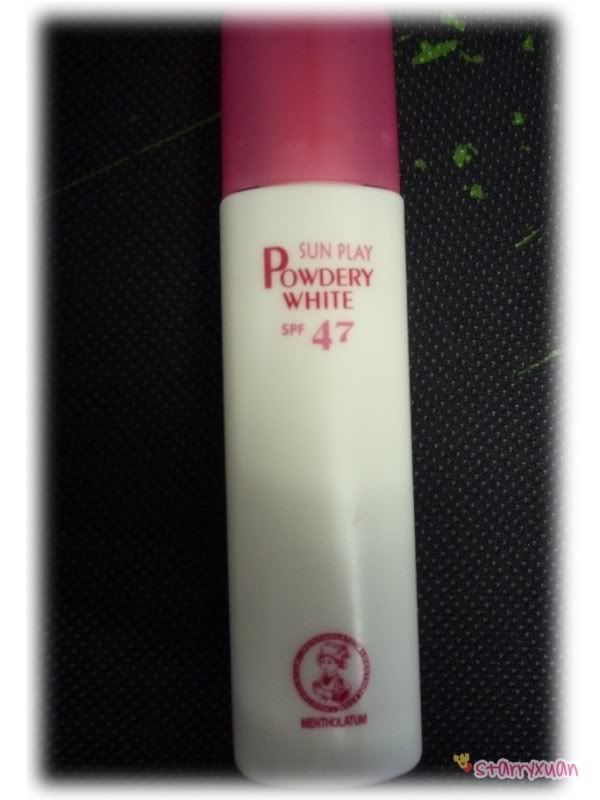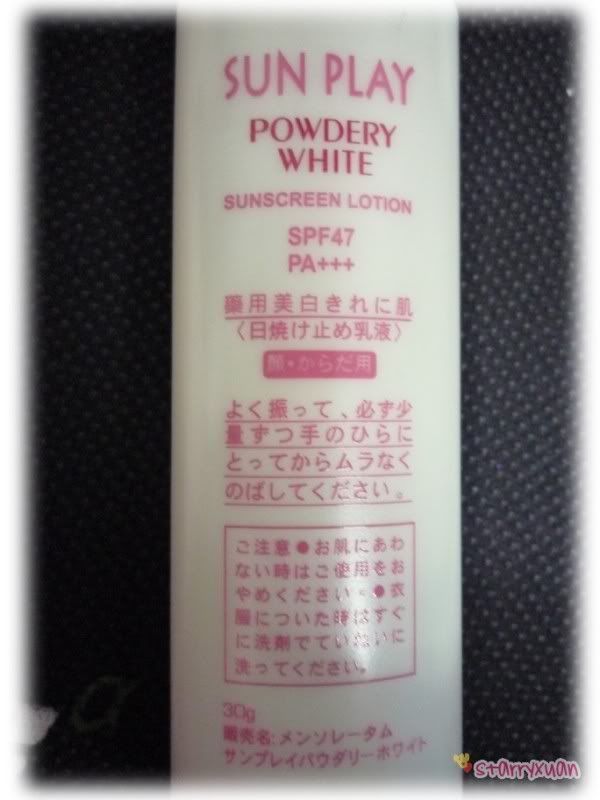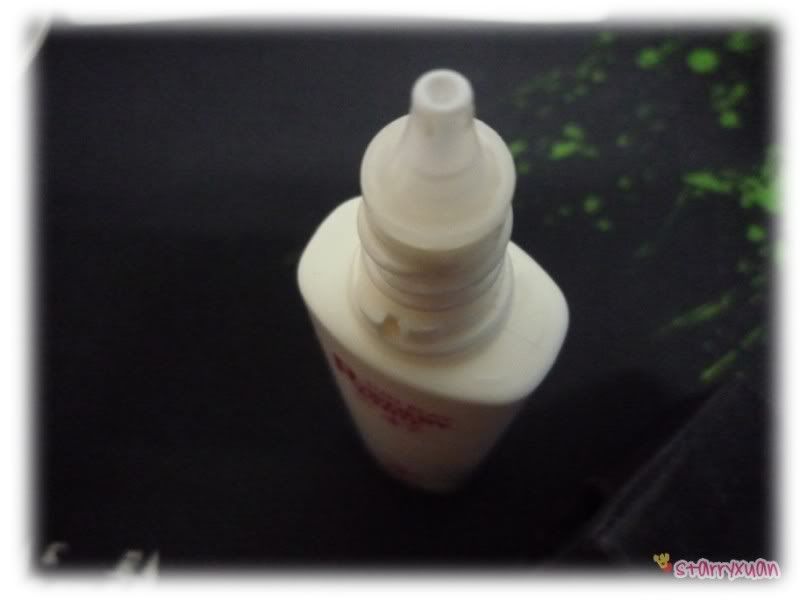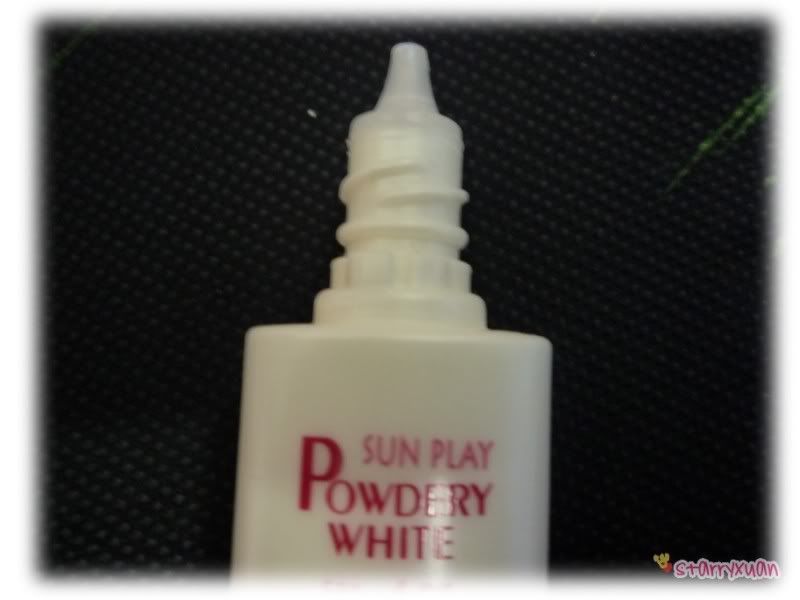 I have to shake first before using (maybe to mix the powder and the water?) and it flows out nicely from the tube like water (no need to squeeze the tube hard too!)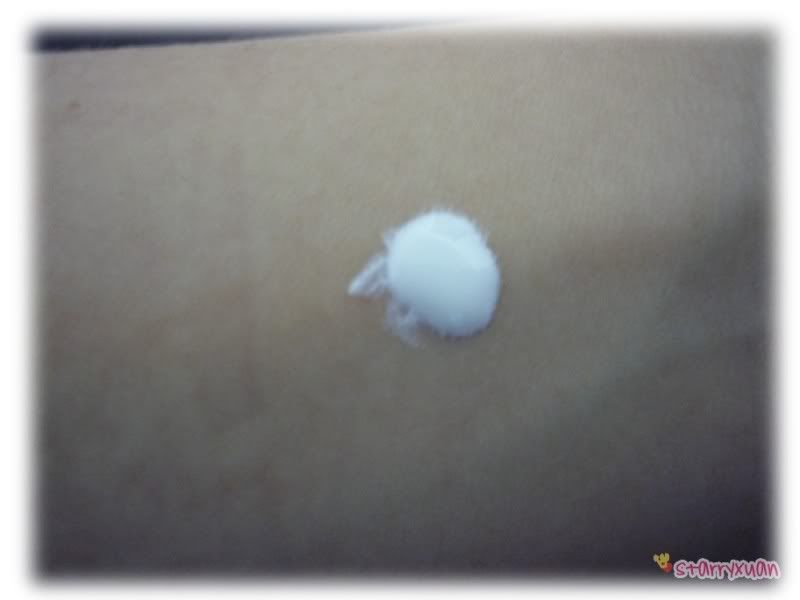 on skin..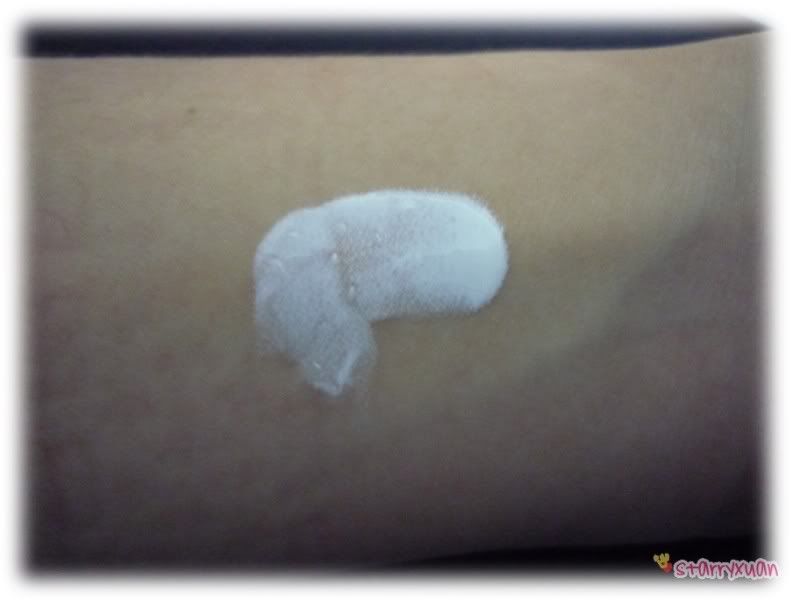 first spread. its very watery!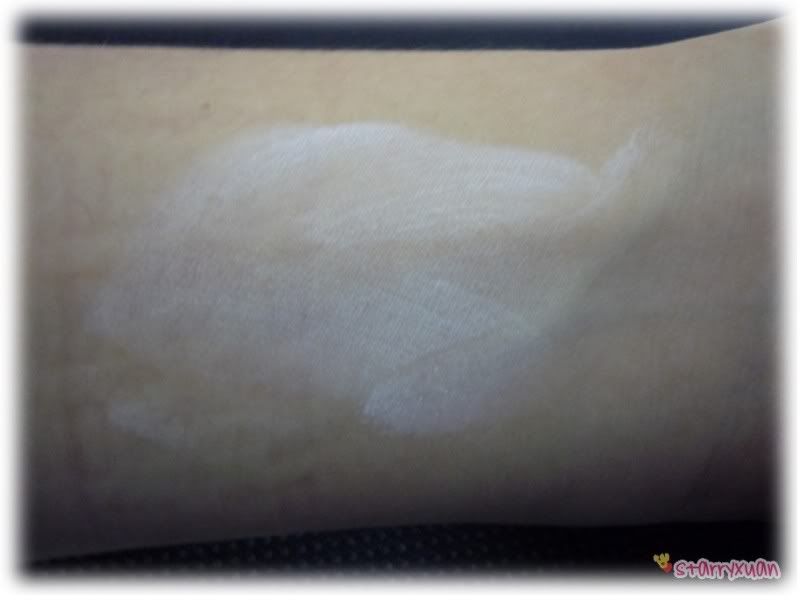 Spread more!!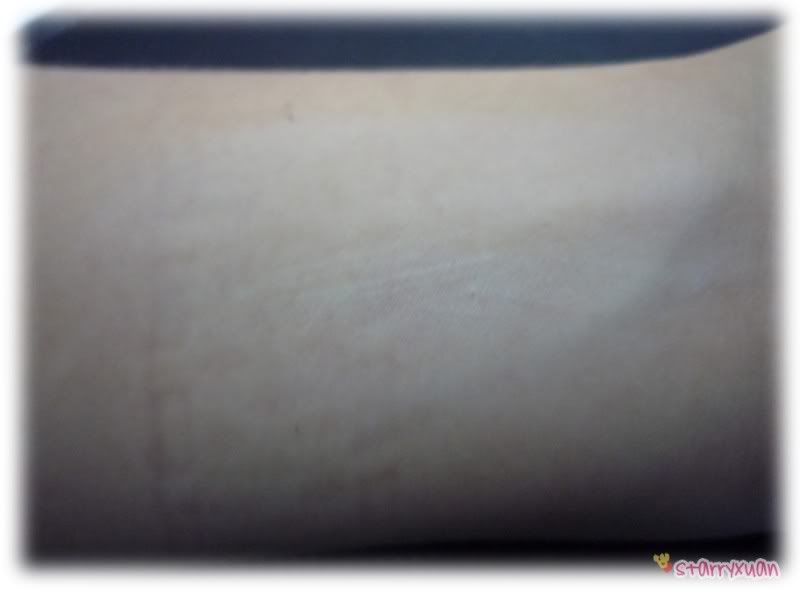 Absorb into skin. (i need to blend more!) :P
Overall, this is a very nice drugstore sunblock for me!