Last week my bf got me something that is on my wish list.....
Tadahhh!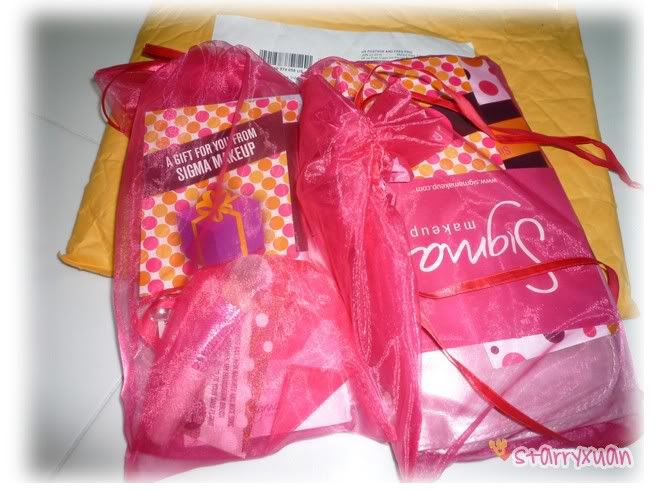 they really packed nicely and in my favourite colour! PINK!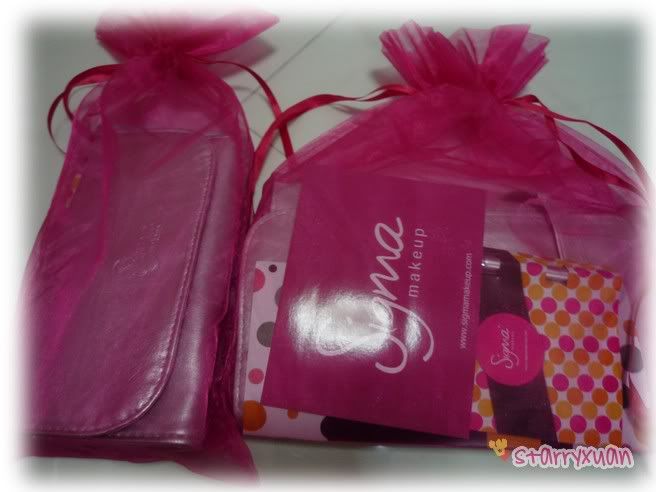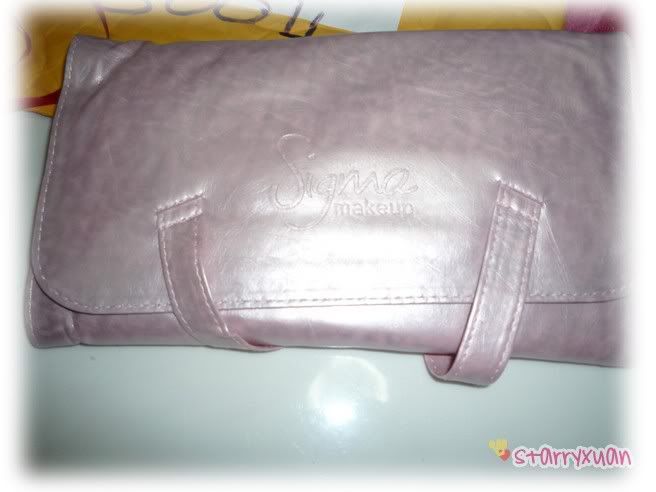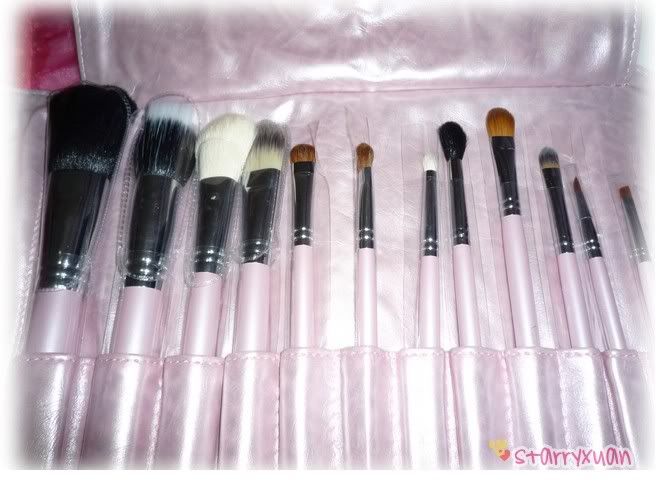 I have not tried them yet. I don't even bear to try them! hehe. They will be replacing my school brushes since my school brushes are not that good.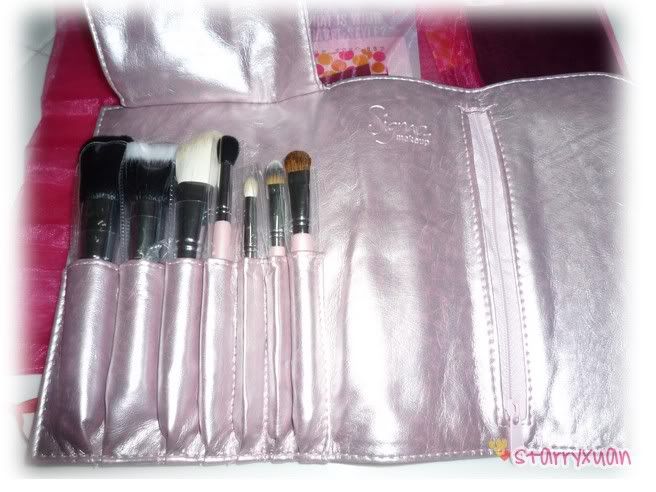 Since im always bringing my make up where ever i go, bf get this travel set for me too! I'm so happy! Now they will be following me everywhere!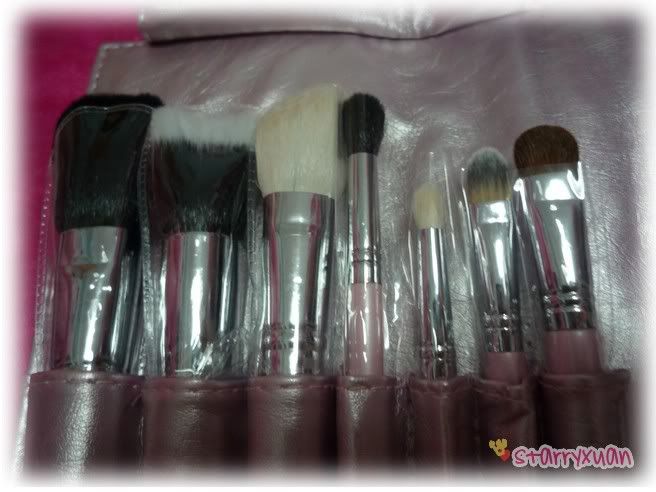 There are a very nice surprise for me! I shall review them once i started using them :)
Gianger's
parcel came too! Thanks love for your goodies! Shall post them up soon! :D