I went to the shiseido sales recently with my colleague and hauled some from there! The queue was very long which makes my lunch time even longer :( I nearly forgot to have lunch :P
Here are my hauls!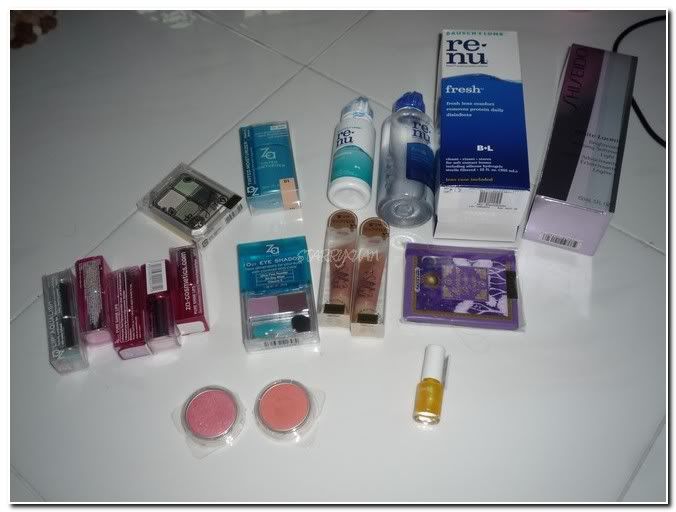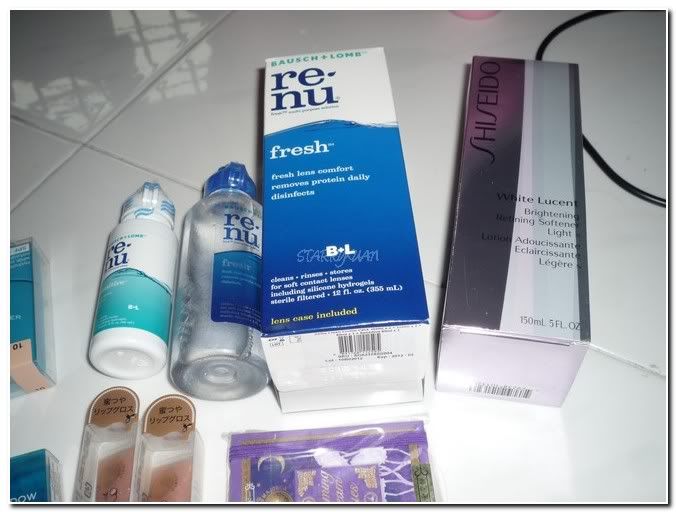 Renu solution was grabbed during watsons sales :P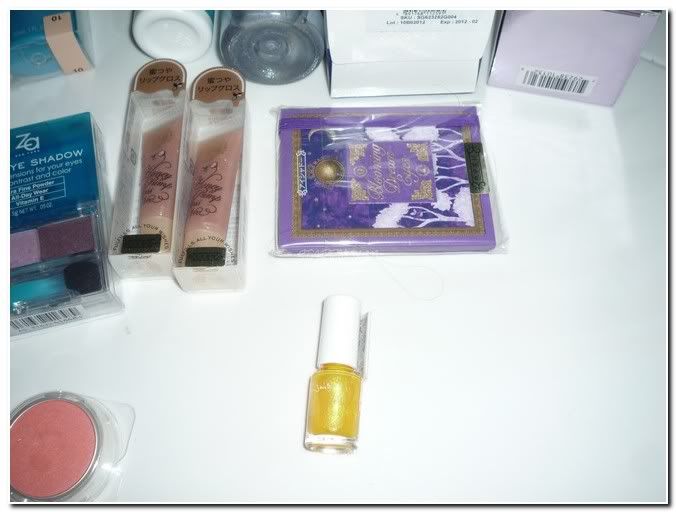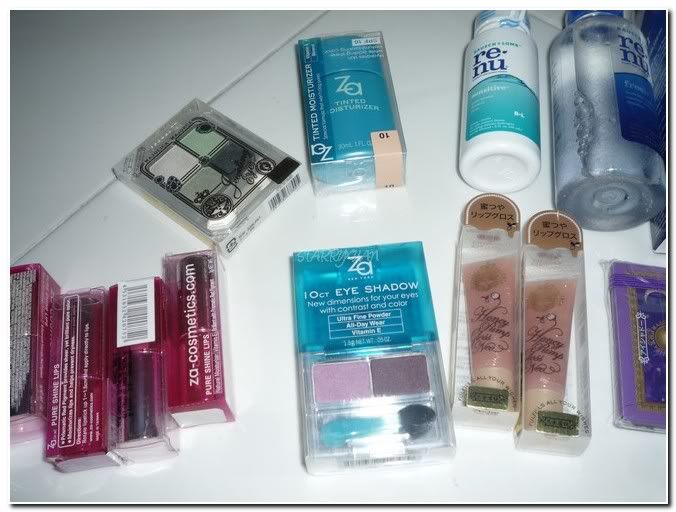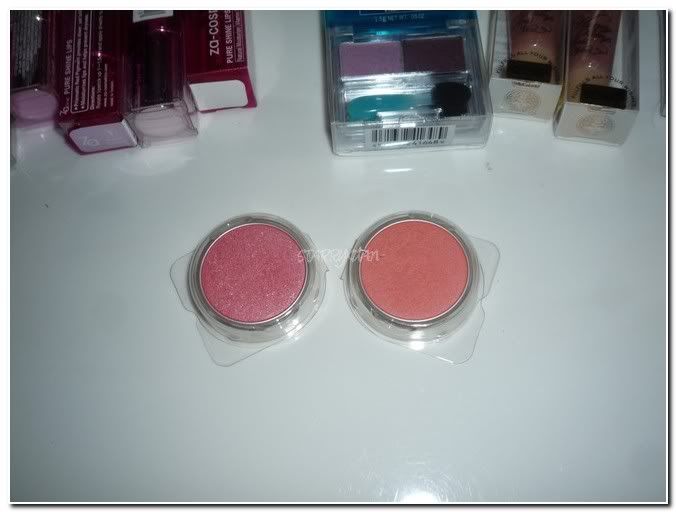 When i went it was quite late already. didn't manage to get my cleansing foam :( and many palettes were sold out. My favourite will be the Ettusais blushers which i got! The colors are really pretty. I grabbed a few more nail polishes which wasn't taken in the photo too :)
=D
My jewerelly from
Ekilove
came already and im in love with them!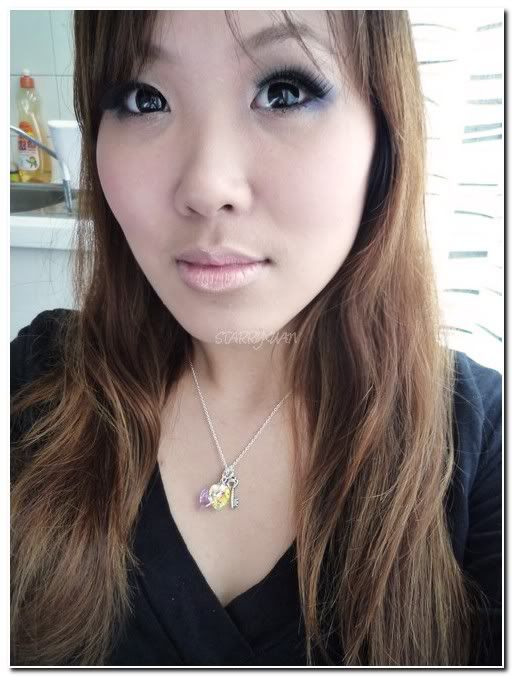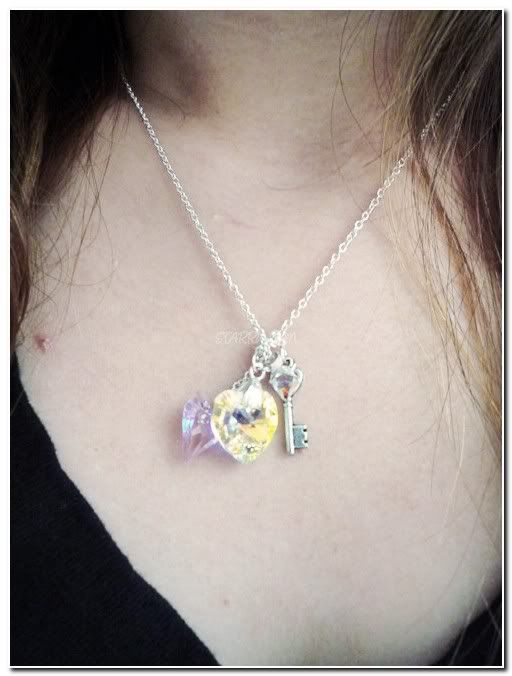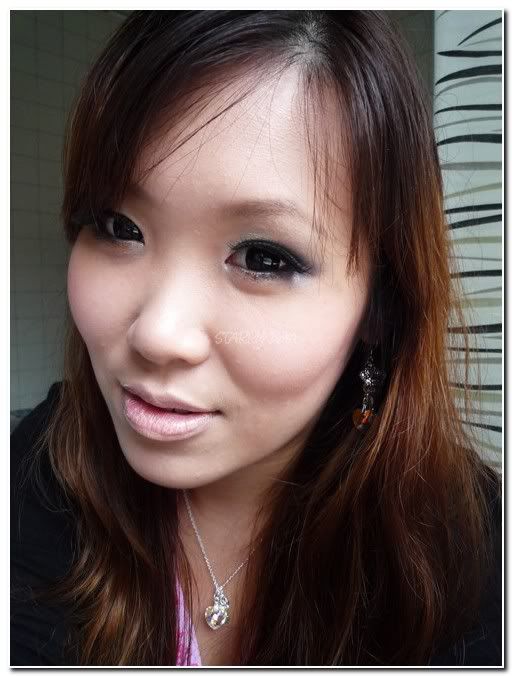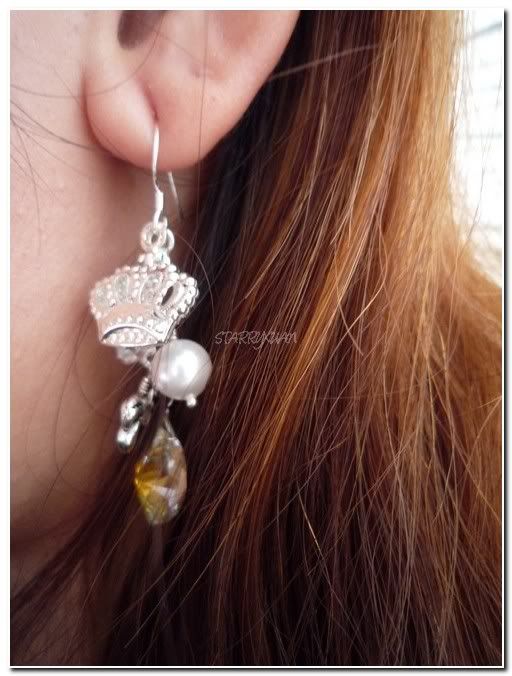 Now i love everything that has a crown!
*by the way, i extended the giveaway dateline as i'm busy with work recently! Remember to join! <3
Don't forget to join my giveaway~