Have you read about my other favourite,
Bio-Essence Multi-Effect BB Cream
?
Here is another BB cream which is best for Whitening:
Bio-Essence Bio Platinum BB Cream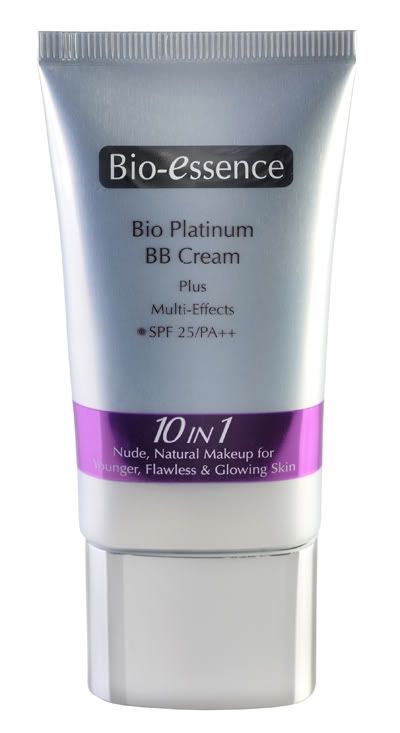 "Platinum is cherished and represents purity and eternity; it is the rarest and most stable form of precious metal. it possesses excellent compatibility with the human body and its powerful anti-oxidant properties are also superior.
With 10 effects in just 1 product, the Bio Platinum BB Cream reawakens beautiful skin, creating a flawless makeup and youthful skin that exudes natural beauty and charm from the inside out"
What so special about it?
Revitalizes skin with precious Platinum to nourish skin and protect complexion against free radical damage. Platinum is one of the rarest and most precious metals on earth, which helps make your skin more radiant and also lightens fine lines and wrinkles.
Contains Tanaka White Extract which has excellent natural whitening and moisturizing effects. It also keeps the skin cool under hot sun and protects it against melanin buildup and pigmentation for a fairer complexion.
Refines pores and smoothen skin
Bio Energy Fluid and other herbal extracts such as Ginseng and Angelica provide a rich source of nourishments and nutrients to encourage cell renewal and skin repair.
Formulated with SPF 25/PA++ to protect the skin from damage caused by UV rays, preventing premature ageing, wrinkles and fine lines.
Light velvety texture, creates a flawless radiant finish that conceals imperfections, enlarged pores and evens out the skin tone.+
10 in 1 Multiple Efficacies:
Revitalizes skin with platinum
Whitening and skin brightening
Fades pigmentation and spots
Repairs and soothes skin
Conceals and fades blemishes
SPF25 PA/ ++ UV protection
Nourishes and hydrates skin
Strong anti-oxidation properties to reduce fine lines & wrinkles
Creates a bright, healthy skin tone for radiant natural looking makeup
Effective oil control for the whole day
BB Cream vs. Traditional Makeup
BB cream is for lazy people like me. :P *Just joking* But BB cream covers lots of steps that traditional makeup need. In traditional makeup, we have to apply the sunscreen, moisturizer, makeup base, foundation, concealer, etc. but in BB cream, it covers almost all the steps we need in applying the base makeup. Imagine the time saved using BB creams. Since using BB creams has skipped so many steps, it produces a very natural, "no makeup look". It works like a tinted moisturizer and has healing properties that soft, smoothen, and refine skin.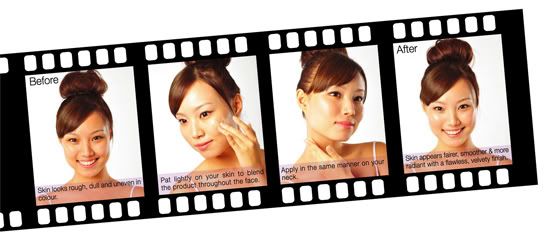 Makeup with Bio Platinum BB cream

Before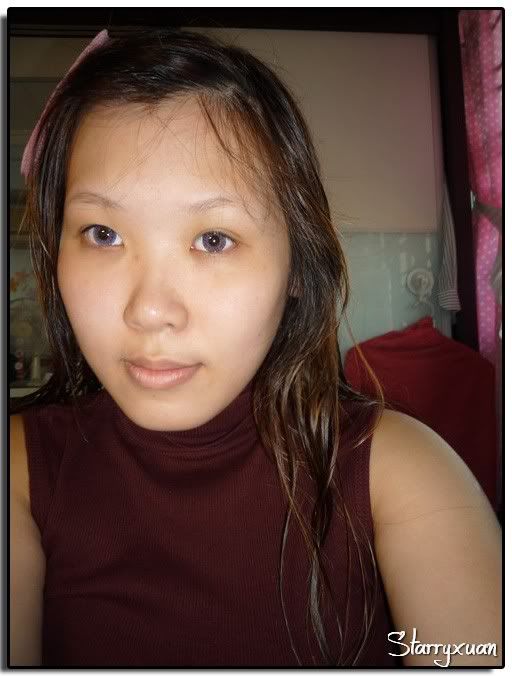 After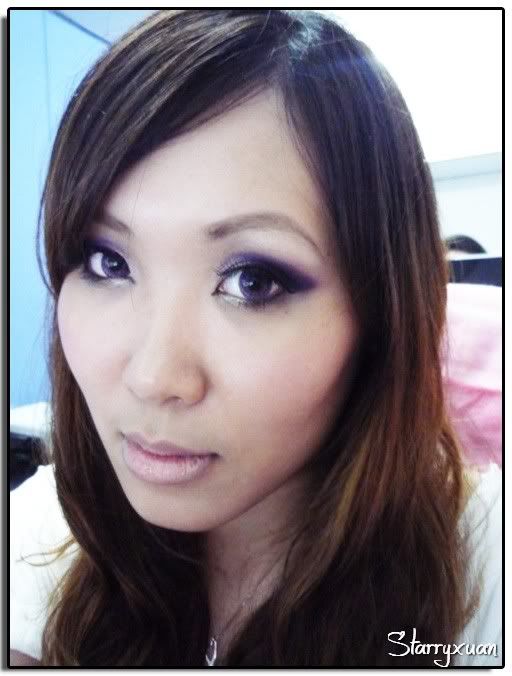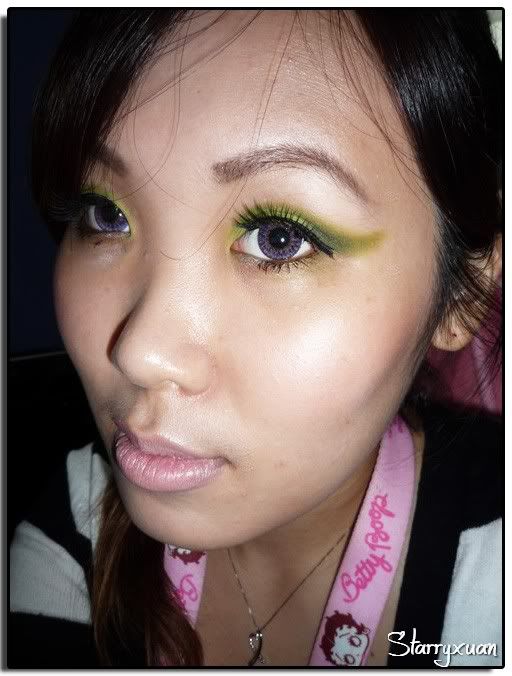 *2 EOTDs today :)
My Reviews
Thinking of 10 benefits in 1 tube sounds too good enough to be true, but it really did make my makeup application easier. I do feel that it brings out glow in my face without me highlighting and my face look brighter. My uneven tones are lighten and lines are not so obvious (i do not have lots of lines too :P) It comes with SPF25/PA++ and it allows me to save one the sunblock step when i'm not going into the sun. It claims to whiten, i'm still not very sure about it, I will try it longer to see the whitening effects.


Besides the goods, there are a few bad/okok reviews. I feel that this is slightly thicker than the Multi-Effects BB cream, and i can't apply too much on face. The BB cream tone is very pale, so i assume it's for those with light skin. If i apply too much, i really do look like ghost. Although it has oil control, i do still have to blot almost at the end of the day. Other than these, overall, it's not bad!
I would love to reccomend to those who want to find a whitening bb cream with so many benefits! If you wanna try, here a link to get it free! (For SG readers only!)
*Please help me win by grabbing the sample from my link! so that i can win some Bio goodies for my mom! <3
My EOTDs
These are done with 88 shimmer and matte palettes :)