had a not so mini Gmarket haul last week!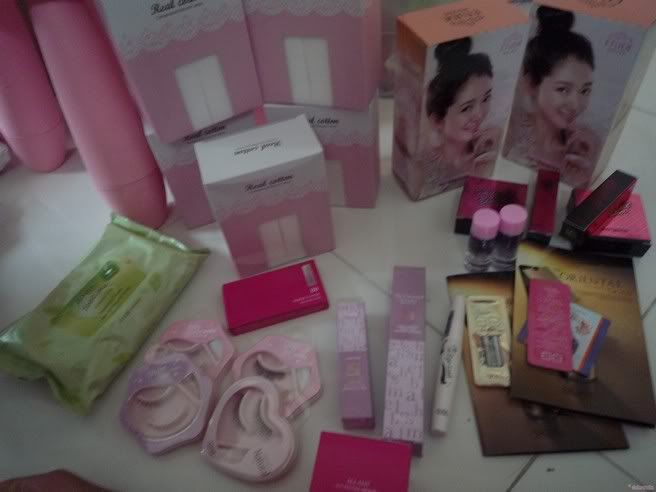 Etude House Cotton (they were on sale!)
Some Peripera blushers and lipsticks.Shall review them soon!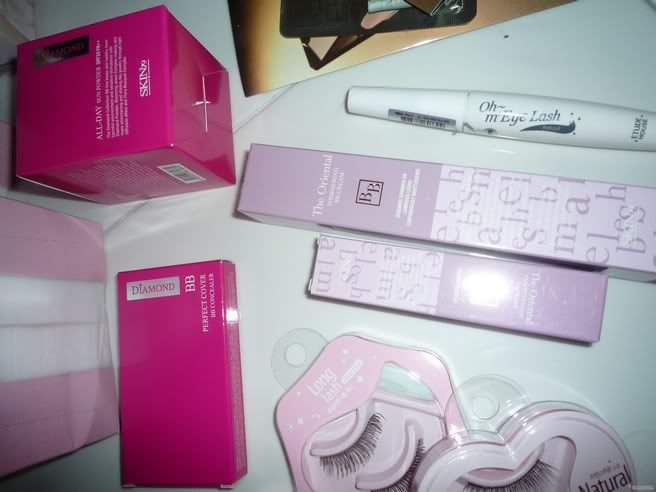 Skin79 Powder, concealer, oriental concealers, etc.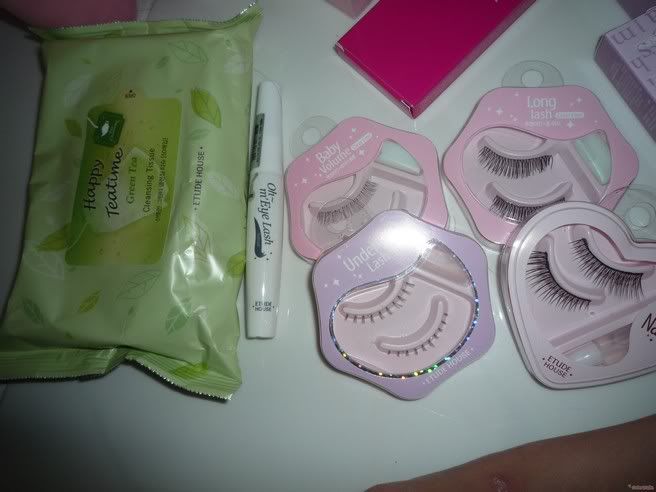 LASHES...!!!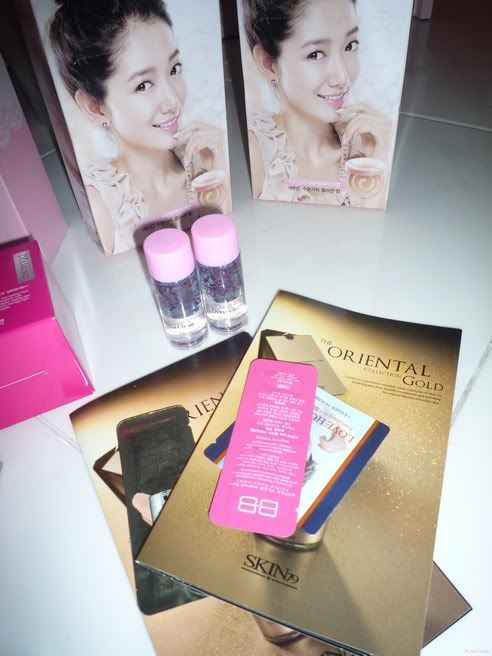 All the free gifts! :D
Not forgetting this bag too! (free gift too!)
EOTDs!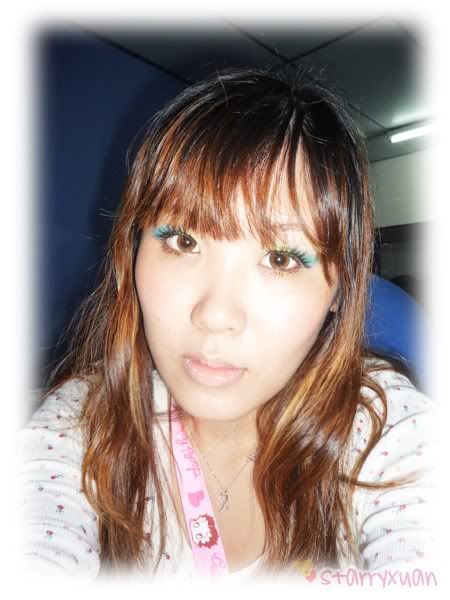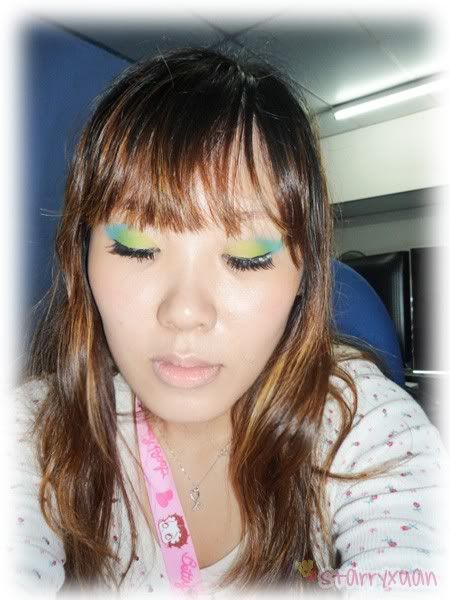 I love this color combination, Blues, greens yellow!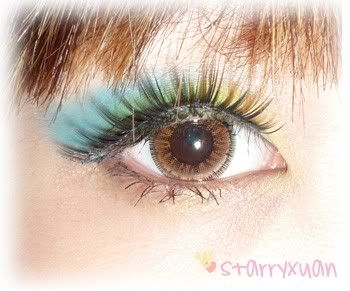 Peach Red, brown!
All done using CS Palettes!
I had a flea last month! Results were not bad! :D The area was very small, me and
yanting
were squeezing everything together!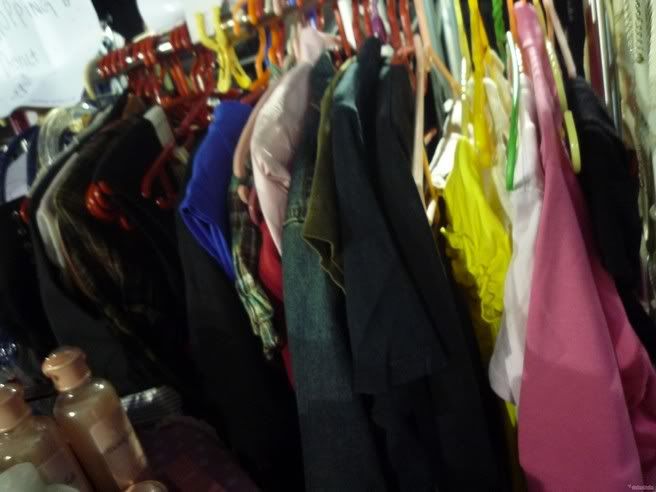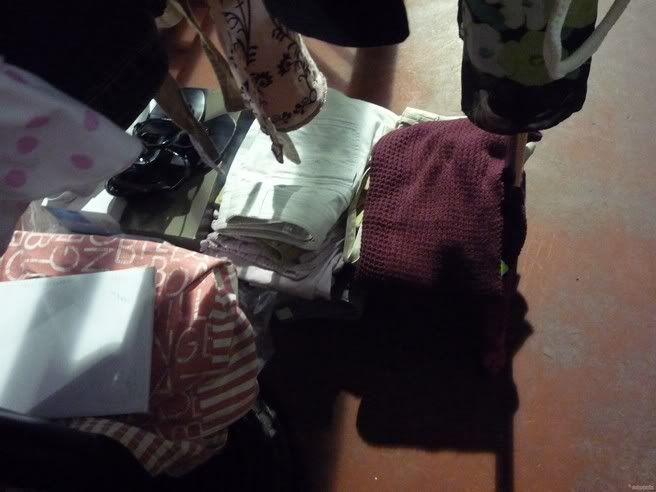 End of a chapalang (mixed) post! Sorry that it look so messy!! :D:D