Here are some of the products i finished in Aug/Sep which i was clearing over the weekends :)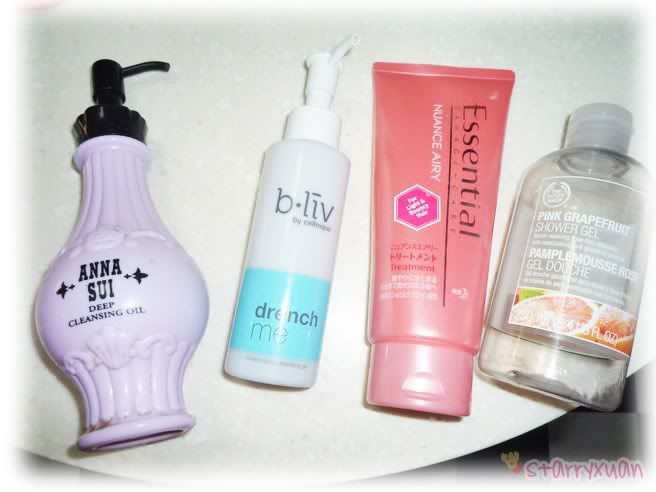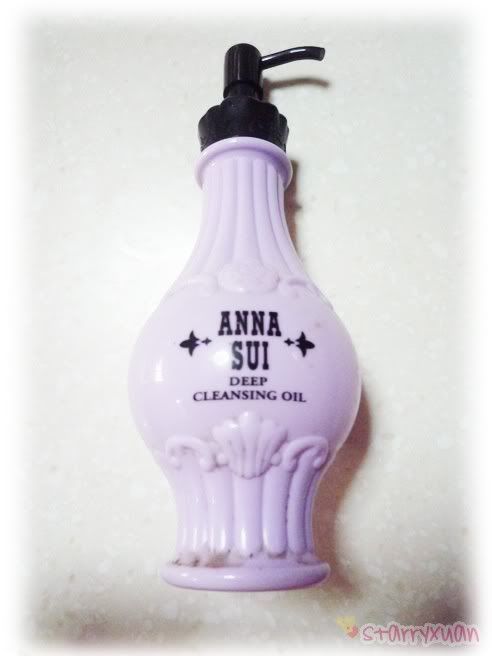 Anna Sui Deep Cleansing Oil
A lightweight oil cleanser to help remove my makeup. Loves it mostly because of the packaging and the nice rose fragrance that it comes with. It took me about 2 - 3 months to finish this product (quite long for me) and it does not feel thick like Fancl Cleansing oil (review later). I love this cleansing oil but the price put me off. Definitely will repurchase if there is discounts going on. :P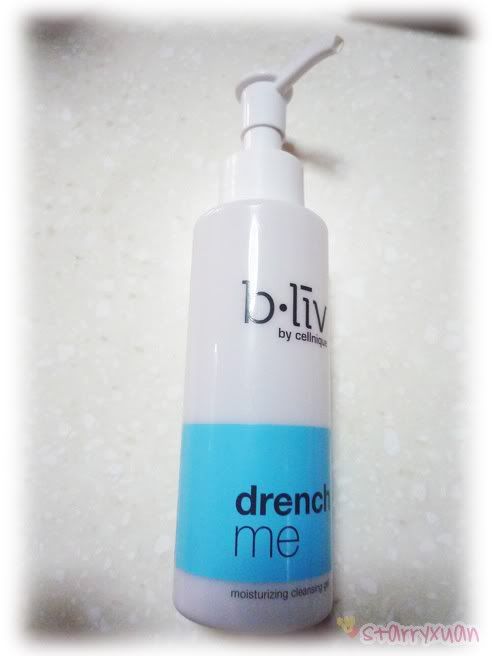 Bliv by cellnique Drench me
A moisturizing light weight gel cleanser cleanses face and moisturize my face. I love it coming in a pump instead of most face wash which is in tube forms. It is light scented and does not feel too drying for skin. My face feel moisturized after using. There isn't any foam in this cleanser. I don't recommend it for removing makeup. Maybe is i had on too thick make up or it doesn't work really well in removing. :)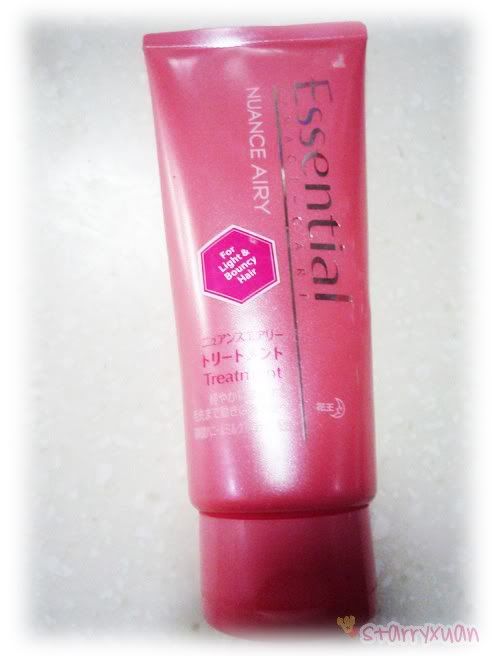 Essential Nuance Airy Treatment
I use it daily as my conditioner as i have colored, dried(fried) damaged hair. The pink packaging is definitely very kawaii and princessy when it caught my eyes in watsons. After using this and the orange version (rich premier), i feel that this is suitable for normal hair (unlike mine) and rich premier is more moisturizing for my damage hair. This smells nice and did make my hair smooth :) **thumbs up**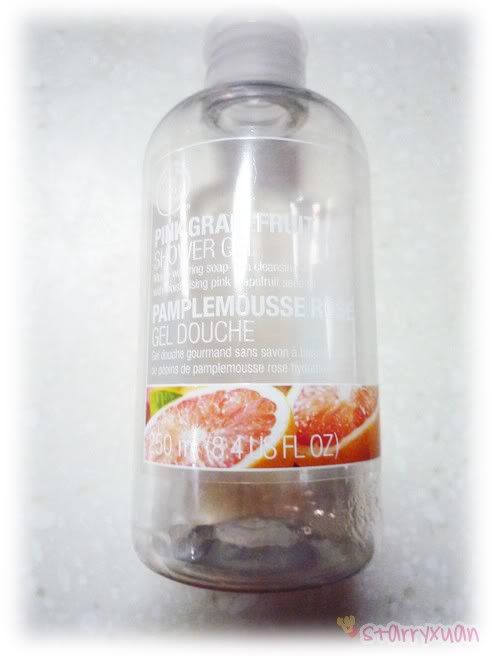 Pink Grapefruit Shower Gel
I have loads of shower gel from body shop in my storeroom now! I love this pink grapefruit as its very citrus and have a refreshing smell. I love how it wake me up in the morning feeling fresh. the smell doesn't linger for long, or maybe it disappeared when i came out of the bathroom. It doesn't dry out my skin but i don't find it especially moisturizing. My favourite of the range should be Satsuma & maybe passion fruit?
Don't forget to join my birthday giveaway~
Disclaimer like to spend money of beauty stuffs and item(s) here are being bought by me. This is based on my personal experience and views and there is a possibility that my experience does not apply on you.