On my last round with my NYX products, i bought along some jumbo pencils together! :)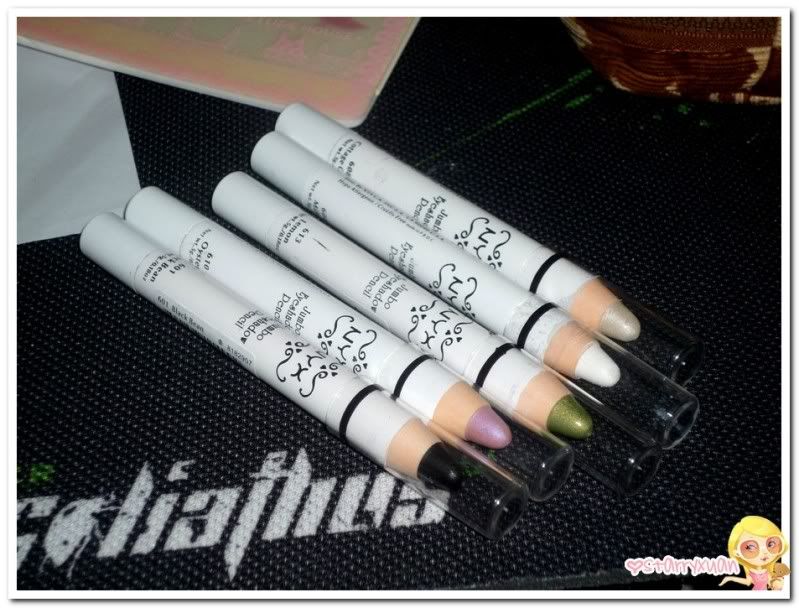 Okay, it was an impulse, buying so many at once!
Let's see again..
1..2..3..4..5!

*From top to bottom*
Colors: Milk, Lemon, Cottage Cheese, Oyster, Black Bean
Here are the swatches..
From left to right...
Black Bean, Lemon, Oyster, Cottage Cheese, Milk
They are creamy pencils which serves well as a base and my favourite would be milk and cottage cheese. If you want to have panda eyes, Black bean really does the trick! Its really black!
These pencils are quite cheap compared to other brands and its really brings out colors! very nice as a base! :)