Loreal HIP Shadow in Showy
I got this together with another
eyeshadow
which i reviewed recently in my online purchase. Now this is available at Watsons store now. Another color which i like too! <3
I have a lot of blue eyeshadows but i couldn't resist this, i was attracted the the blue on the left when i first saw it. The color is pigmented and easy to apply on.
(with Flash)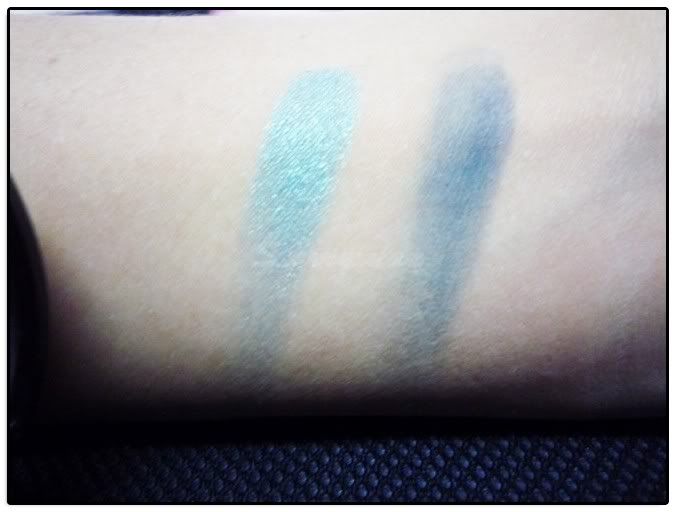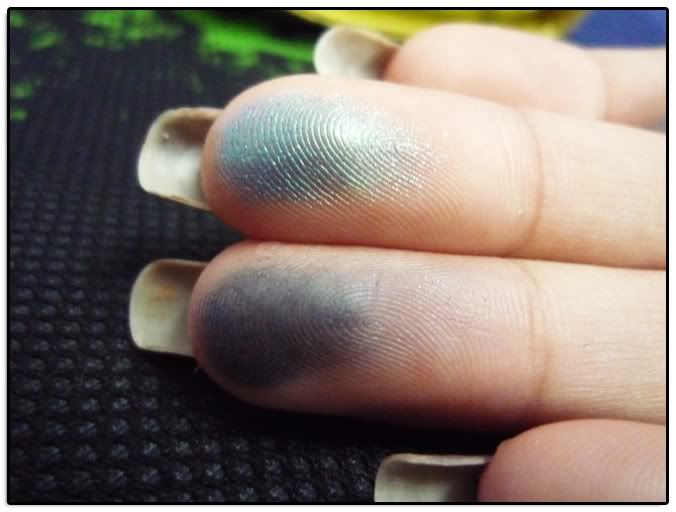 I used this to create a look for Monday (Monday blues). The lighter blue appears bright but not the matt darker blue. I did not wear my falsies today (how can i forget?!) :( You can see my short stubby lashes.
I used
Canmake Gokubuto Mascara
for my lashes and
dolly wink eyeliner
to line my eyes.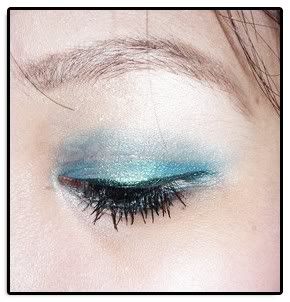 Nail Color Chinchilly from Essie for my nails :) my first gray nail polish and i really like it :)
Don't forget to join my giveaway~