*click post title to view photos :)
Happy Halloween!
I know i'm bit late :P I was dead tired after my halloween assignment which lasted almost 6 hrs and more, more than what was fixed. but it was very fun! The people there are so awesome and i really had fun! :)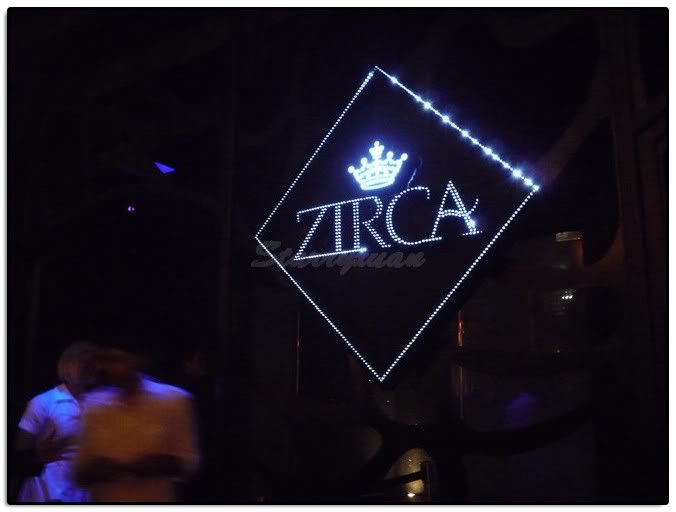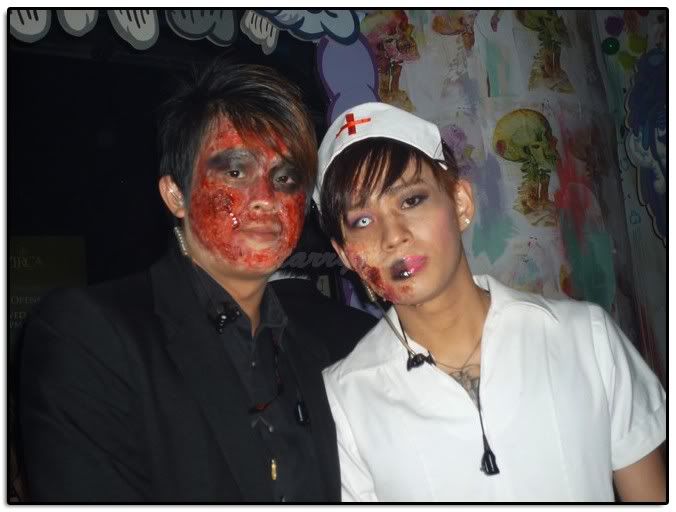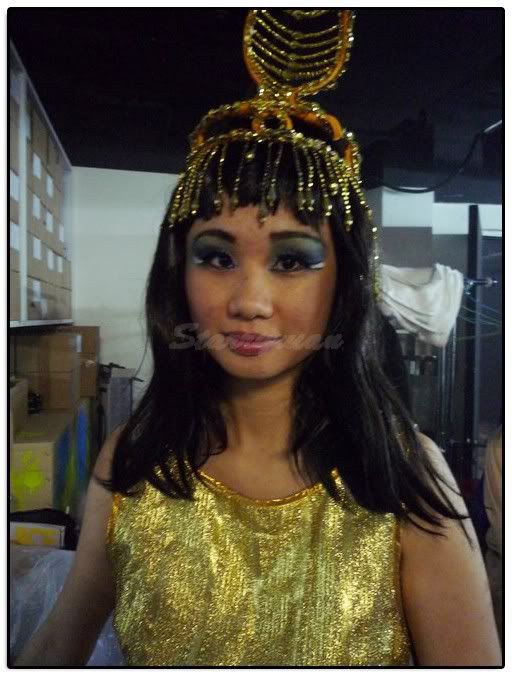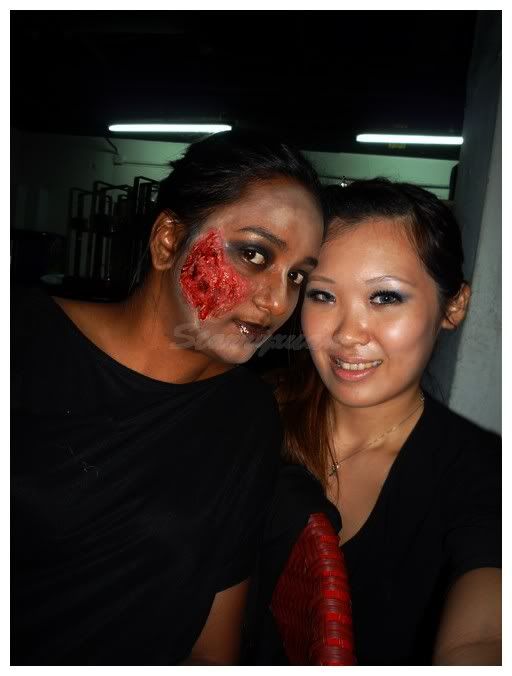 I did not have time to take more photos (wasted :( ) but it was a great experience for me, doing special effects which i like so much! :D
here are the photos i practiced with the BF the night before. the same, he was grumpy :P
I used some remaining paint on my face, no special effects on my face :P maybe i shall try it someday this week :)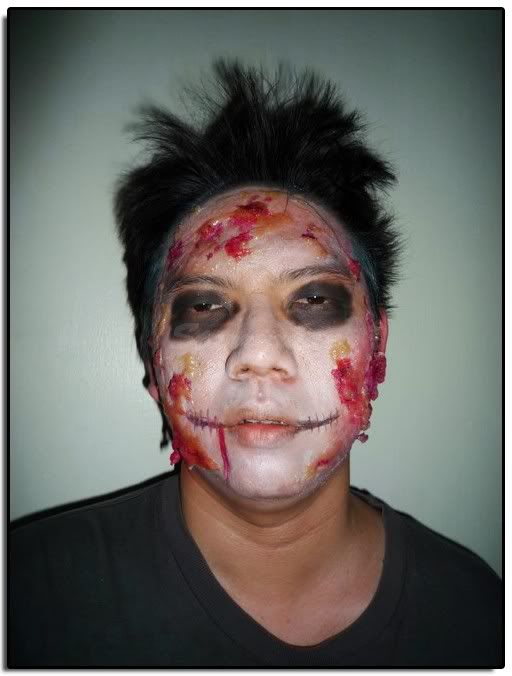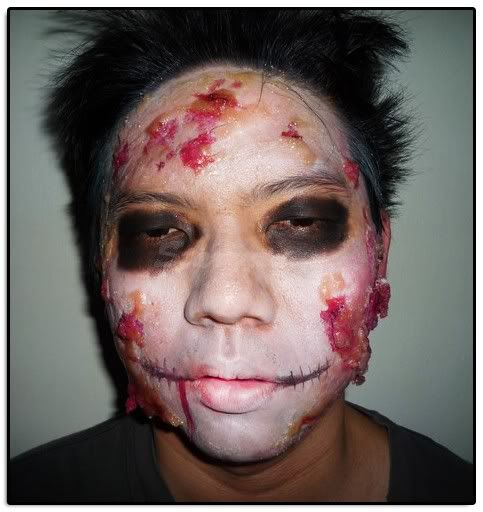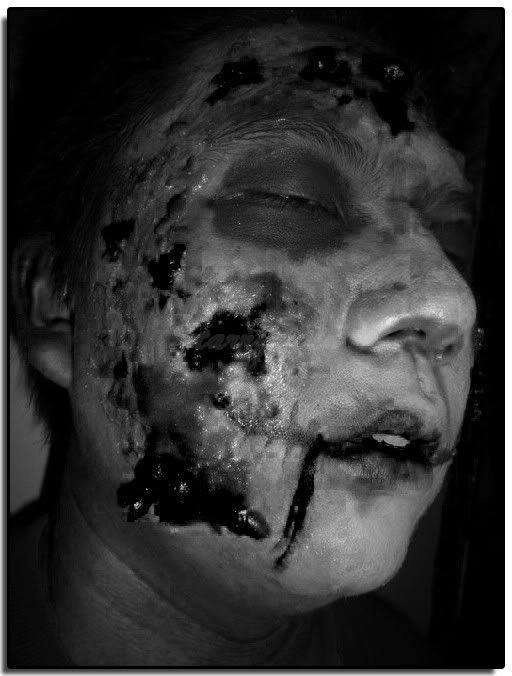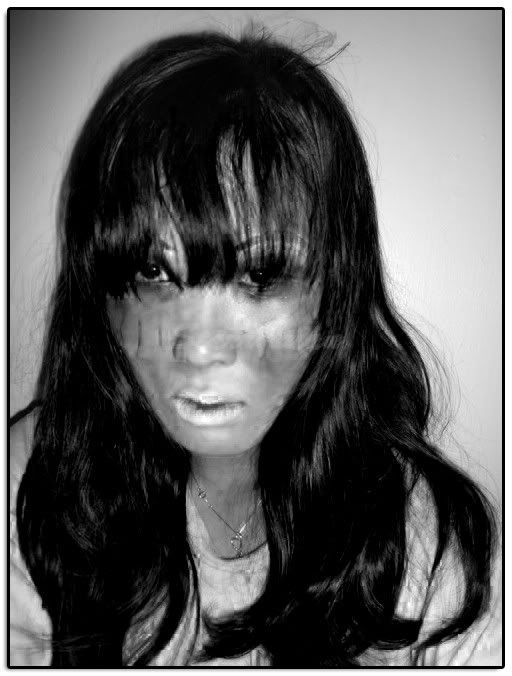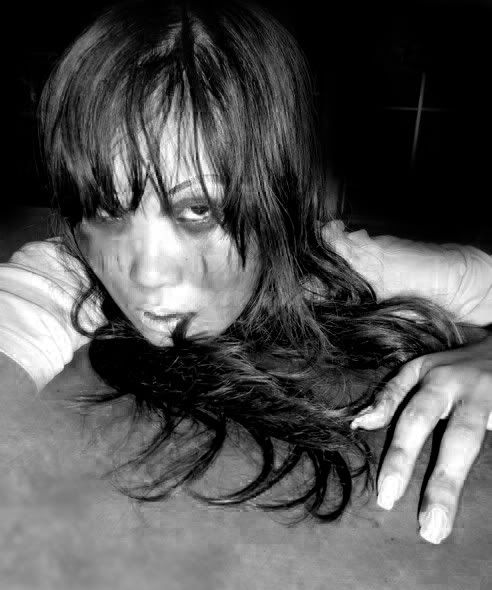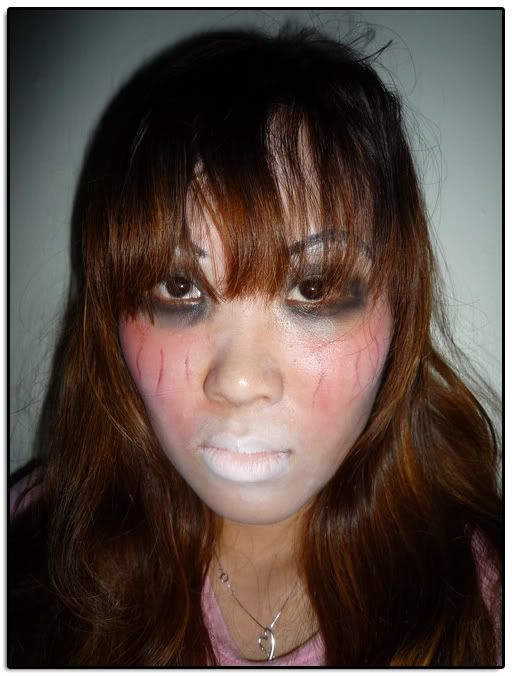 Did u have fun at halloween?