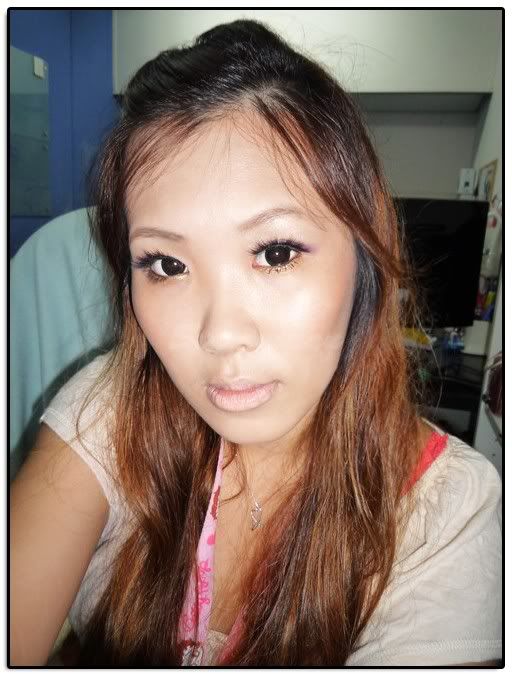 I got this HIP Bright Shadow Duo in Flamboyant from Drugstore as i really love the golden tone color. From the web, the gold tone is not that bright but when i receive, it is more yellow, brighter tone than from web.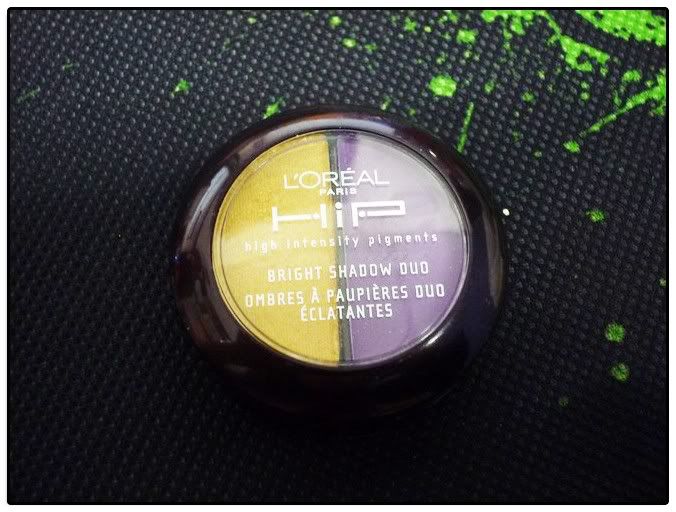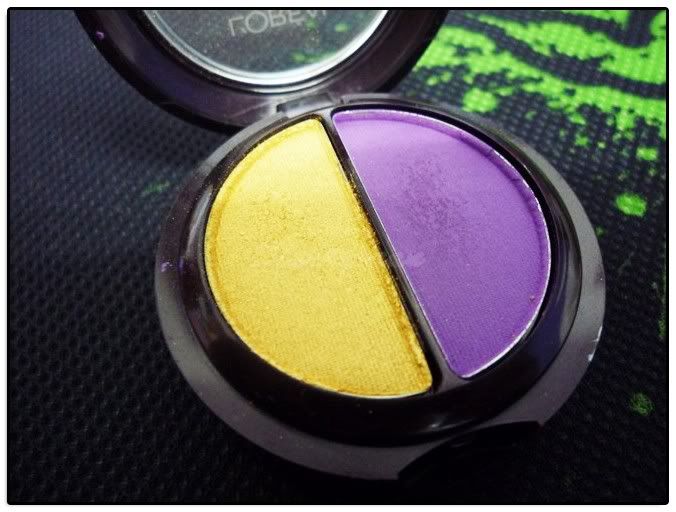 (w/o flash)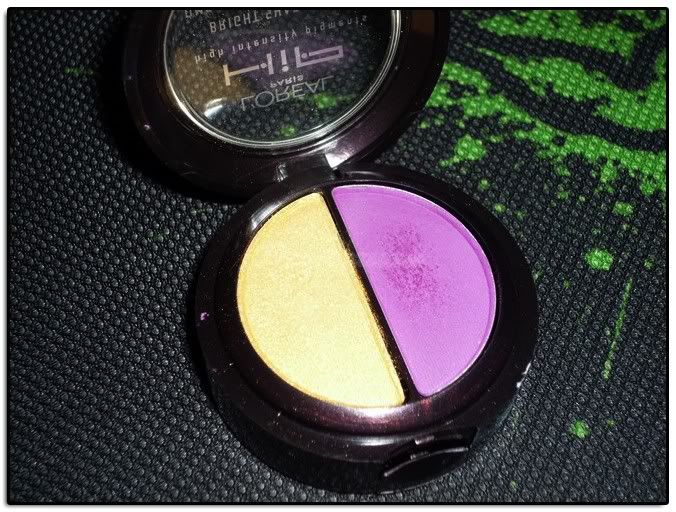 (with flash)
The gold shimmery shade was pigmented, the color comes is easy to apply but not the purple matt tone. i have to layer a few layers before the purple will come out nicely.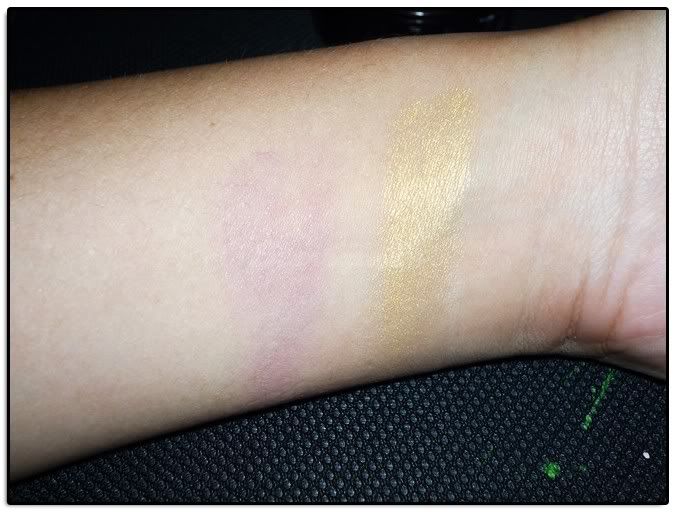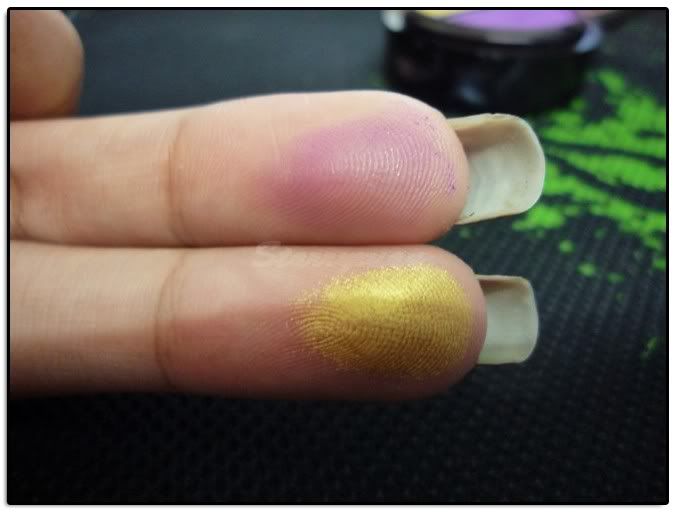 u can see the light purple tone on the top finger.. Overall i like the pairing of these 2 colors and the gold color. If the purple color was more pigmented i guess i would love this much more.
Eyes
I used this to create an EOTD. I apply the purple on my eyelids and the gold shimmer on my lower eyelids. I used NYX in Geisha for highlight on my brow bone. I used Canmake Gokubuto Mascara for my upper and lower SHORT lashes. I add on falsies from Kiss Me (been sometime since i use this pair).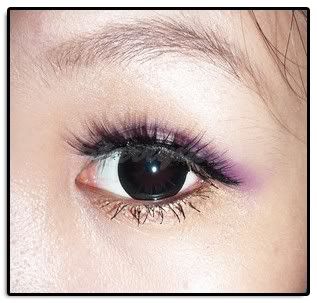 Face
I complete off with MAC Candelight MSF as my blusher and Candy doll highlighter as my face highlight.
Lips
I applied Vaseline as my lip base and use a lip concealer to lighten my lips. Next, i apply on Canmake Nudy Lip glow in 02 Strawberry whip for a light pink color.
More photos <3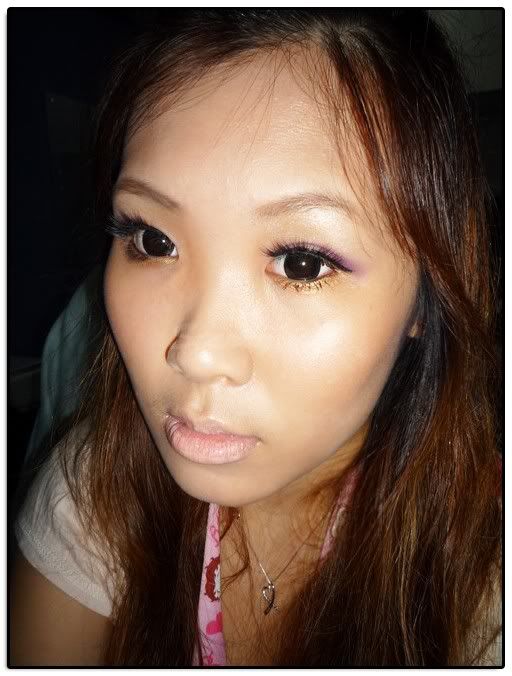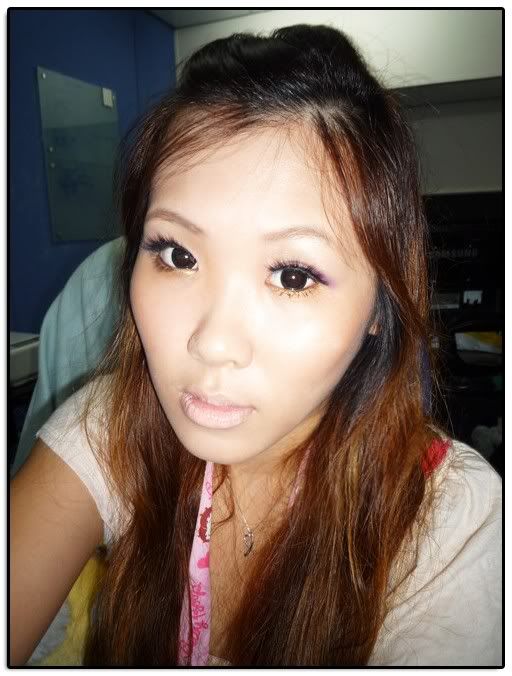 Don't forget to join my giveaway~