I have been having on makeup everyday and i feel like i need an awesome skincare to help me!
My aims
- Clean off my everyday makeup ("ultra thick like mask", from my mom)
- No Breakouts!!!
- my face feeling squeaky clean (squeak squeak)
I have been trying different skin care (i have not stop changing till now), i know its bad, and just nice, i received
Eucerin
skincare set for me to try out <3
Eucerin
Eucerin, the specialist skincare expert, is one of the leading dermo-cosmetic brands in America and Europe that develops products for different skin needs. Its history began in 1898, over 100 years ago, in a laboratory in Germany.


Today, the Eucerin portfolio offers provides highly effective and reliable products for all specific skin conditions recommended by dermatologists and pharmacists worldwide. Eucerin's never-ending quest to understand and address skin's needs leads to innovative research, clinical tests and premium product development. Based in Hamburg, Germany, the Eucerin Skin Research Center laboratory plays a leading role in the development of medically relevant products. Thanks to Eucerin, people all over the world feel good in their skin.
I received 3 items from Eucerin's DermoPurifyer range.
(From left: Cleanser, Scrub, Cream-Gel)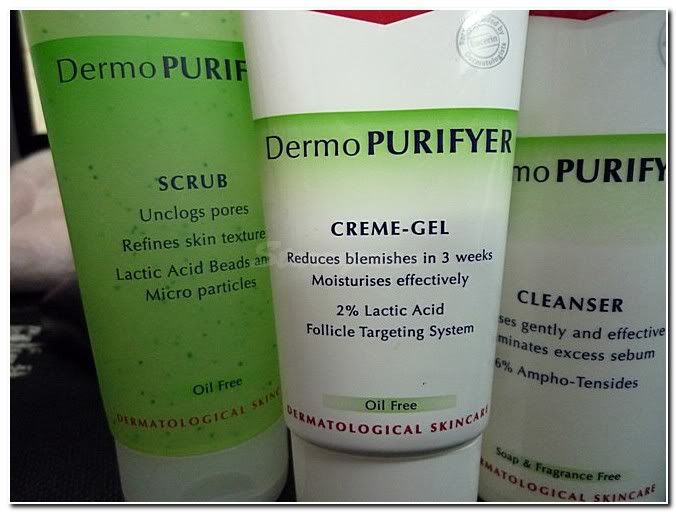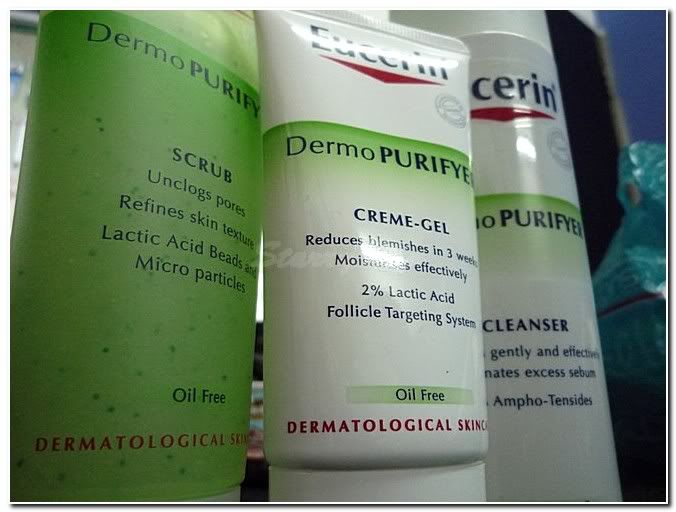 Eucerin DermoPURIFYER's complete 3-step skincare regime is clinically proven to care for
acne-prone skin effectively and gently. Only available in Eucerin DermoPURIFYER skincare
range, the highly effective Lactic Acid* directly reaches the pores where pimples and
blackheads originate through the unique Follicle Targeting System. The results are clear!
*What does Lactic Acid do?
It targets only specific clogged pores where acne originates
It gently calms inflamed acne and unblocks clogged pores without drying out the skin
It fights acne-causing bacteria and stops the formation of new acne
It promises a healthy, clearer complexion in three weeks
How does Eucerin target acne-prone skin
Eucerin developed DermoPURIFYER, a specialist skincare range to support and reduce the side effects of treatments for acne-prone skin. It is discovered that when applied, Eucerin DermoPURIFYER's unique Follicle Targeting System helps to deliver Lactic Acid directly to the follicles where blemishes usually originate. With the increase of Lactic Acid in these areas, these follicles seem to become unclogged, the redness is calmed and normal skin function resumes.
Why i feel that this is AWESOME?
Eucerin DermoPURIFYER range is
oil-free,
anti-bacterial
non-comedogenic,
making it gentle enough for everyday use even on oily, combination and acne-prone skin. It is highly recommended by dermatologists, the range can also be used as a preventative measure against common skin problems.
Eucerin® DermoPURIFYER Cleanser (200ml)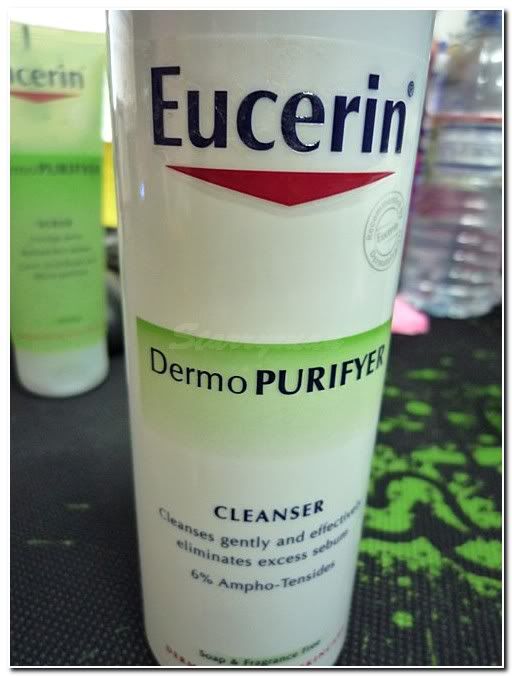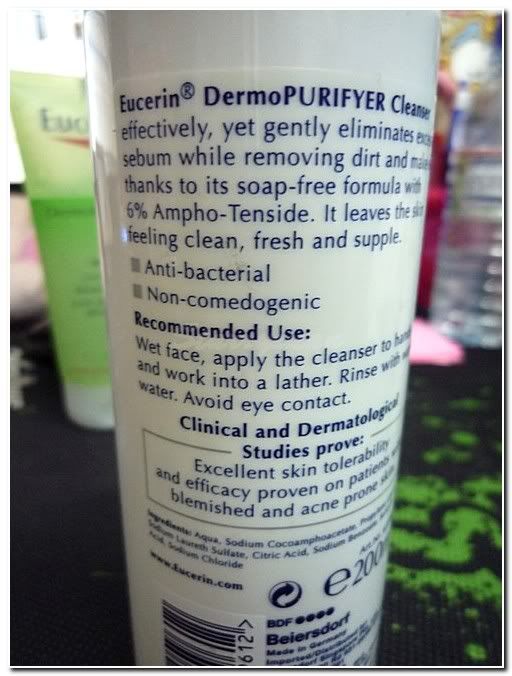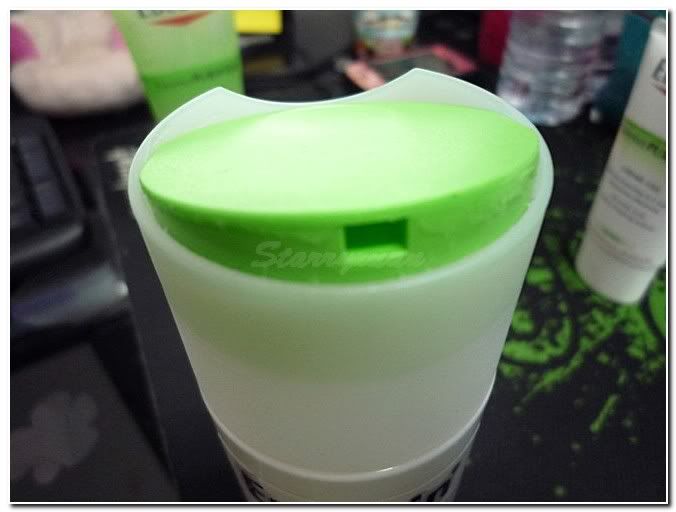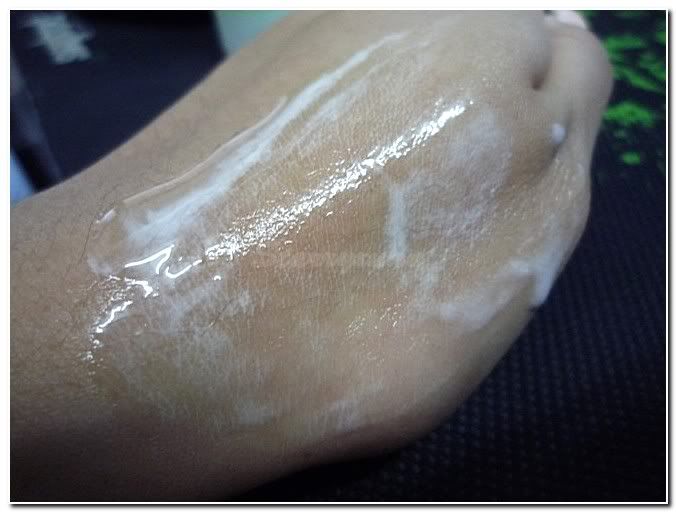 What is it
The light oil-free cleanser is clinically proven to treat acne problems effectively and gently byreducing excess sebum while it deeply cleanses.
Ingredients
Aqua, Sodium Cocoamphoacetate, Propylene Glycol, Sodium Laureth Sulfate, Citric Acid, Sodium Benzoate, Salicylic Acid, Sodium Chloride.
Direction of Use:
Wet area to be washed with warm water.
Apply to hands and work into a lather. Gently massage face and other affected areas.
Rinse thoroughly.
My Reviews
I love the bottle design, how sleek it is and it will not leak when i bring for travel (i always have this problem). It is a clear gel and turn foamy when i lather. I don't recommend it to remove make up but as a gentle everyday cleanser, it works fine :) No breakouts nor irritation up till now after using.
Eucerin® DermoPURIFYER Scrub (100ml)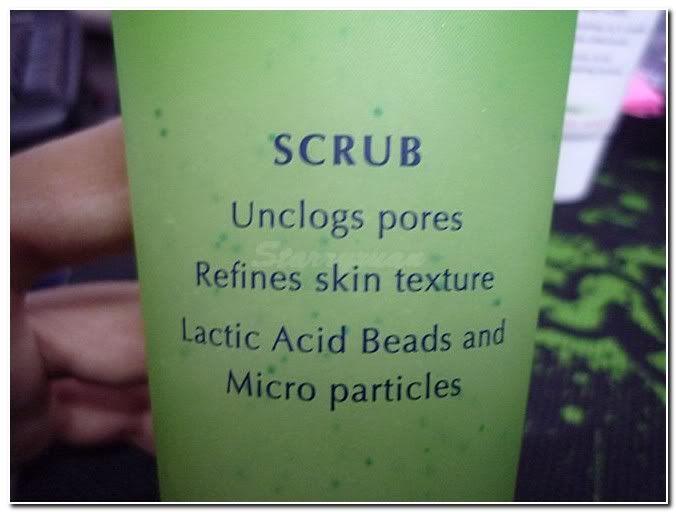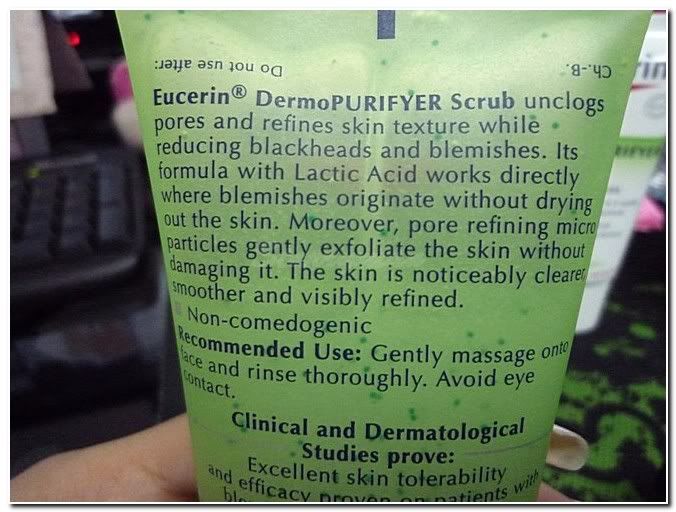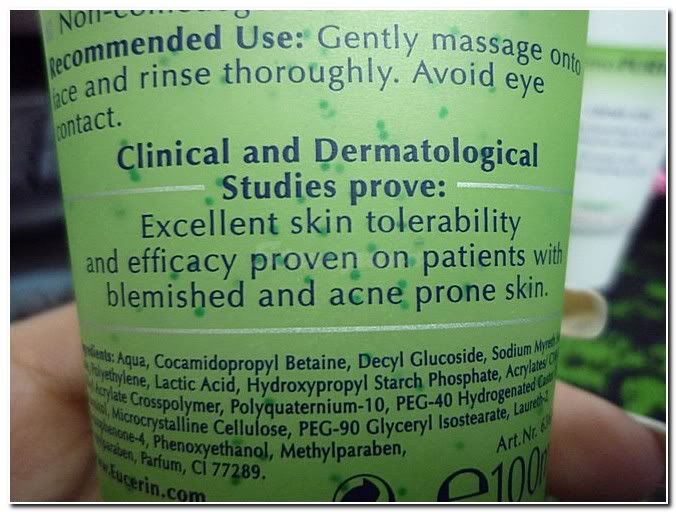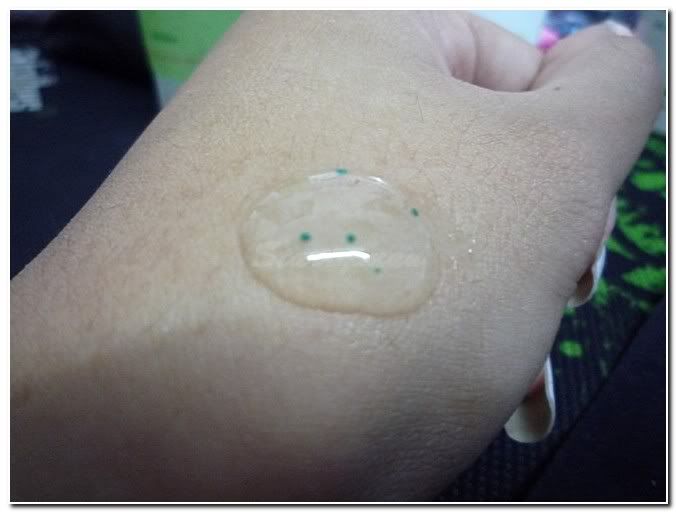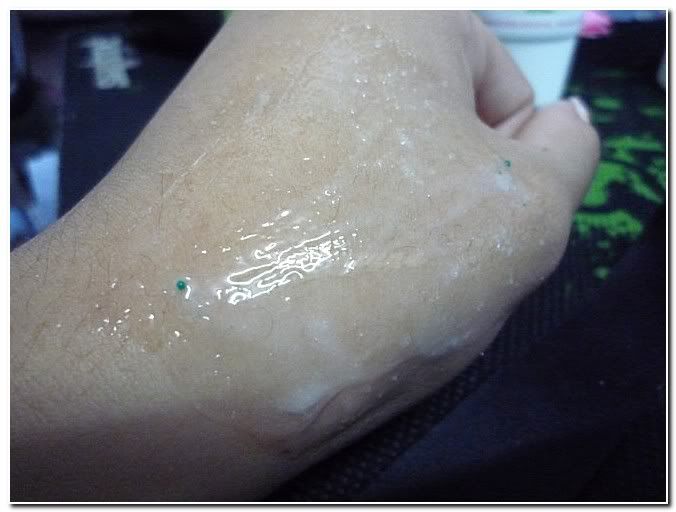 What is it
This mild daily scrub comes with Lactic acid beads for gentle, effective deep cleansing that removes blackheads and refines pores.
Ingredients
Aqua, Cocamidopropyl Betaine, Decyl Glucoside, Sodium Myreth Sulfate, Polyethylene, Lactic Acid, Hydroxypropyl Starch Phosphate, Acrylates/C10-30 Alkyl Acrylate Crosspolymer, Polyquaternium-10, PEG-40 Hydrogenated Castor Oil, Mannitol, Microcrystalline Cellulose, PEG-90 Glyceryl Isostearate, Laureth-2, Benzophenone-4, Phenoxyethanol, Methylparaben, Propylparaben, Parfum, CI 77289.
Directions of Use
Wet area to be washed with warm water. Apply to hands and work into a lather.
Gently massage face and other affected areas, avoiding eye area.
Rinse thoroughly.
My Review
This scrub is gently enough for daily use that means, u can scrub everyday! i'm always afraid of over-scrubing my face and causing it to be rough :(. It contains 1% Lactic Acid beads which is suppose to be good for the skin. I can feel the sand like particles from the scrub and it's not that rough to hurt my face. After washing off, I feel my face to be really squeaky clean, no more oily feeling! Love this!
Eucerin® DermoPURIFYER Crème Gel (50ml)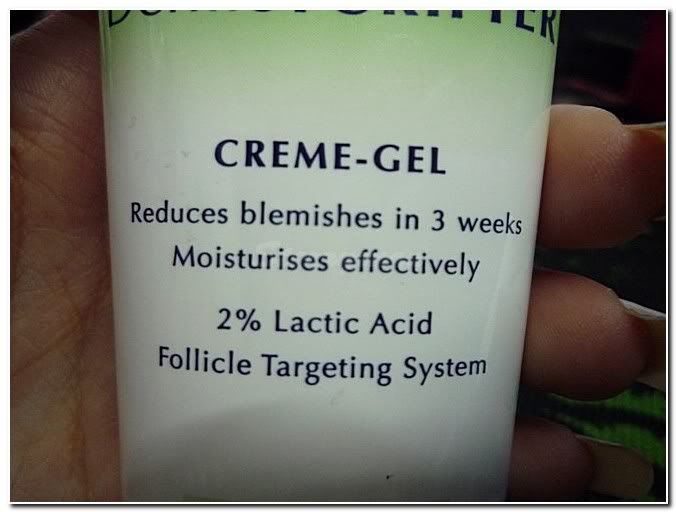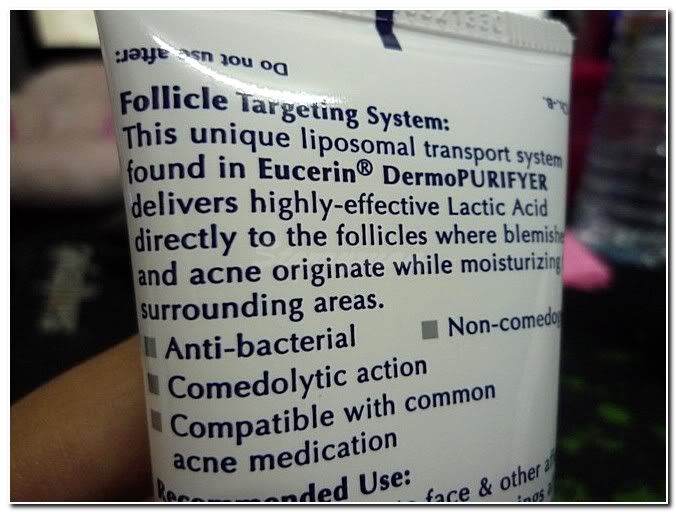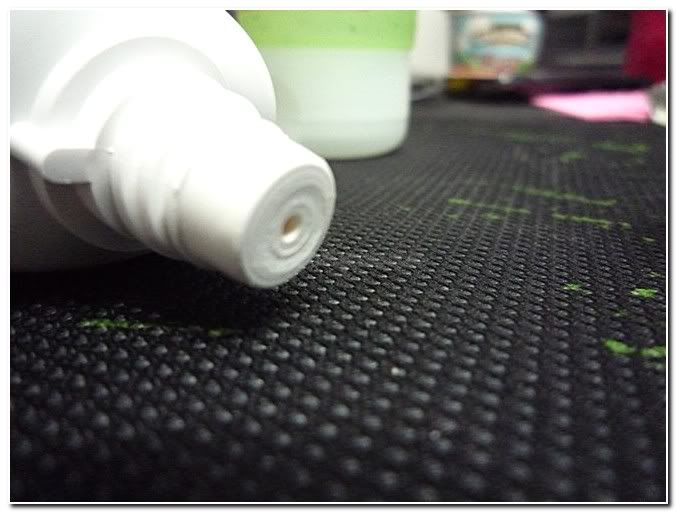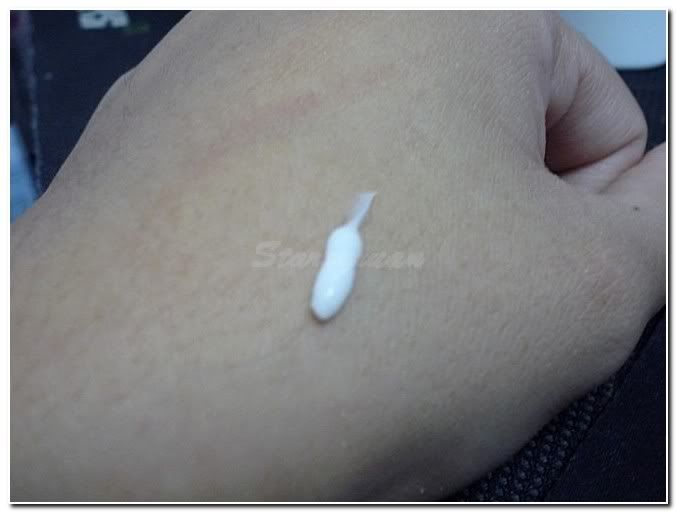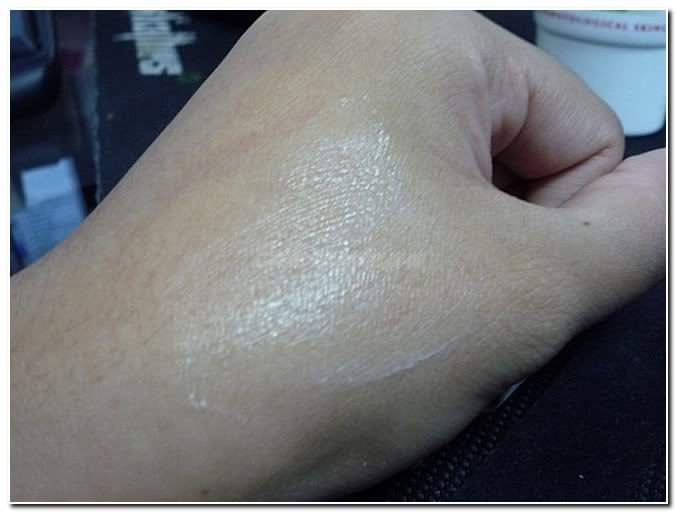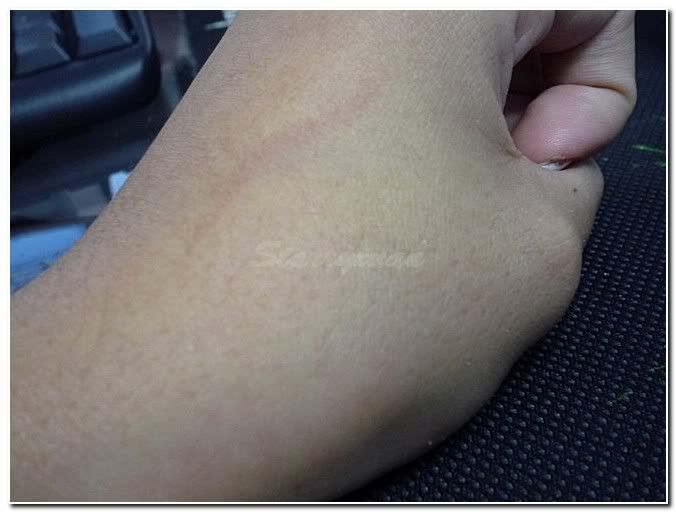 What is it
A daily, oil-free moisturizer
Eucerin Acne Prone Skin DermoPURIFYER Cream-Gel significantly reduces impurities and prevents the formation of new ones, while providing oil-free moisturization. It improves skin condition within 3 weeks revealing a healthy-looking and clearer complexion.
The key product from the Eucerin® DermoPURIFYER range is the DermoPURIFYER Crème Gel designed to hydrate the skin and regulate excess sebum formation. Contrary to popular belief, moisturizing oily skin is key in regulating excess sebum production in the skin. The water-based crème gel helps reduces acne within three weeks while keeping skin hydrated and oil-free.
Ingredients:
Aqua, Polyglyceryl-3 Methylglucose Distearate, Cyclomethicone, Glycerin, Cetearyl Alcohol, Lactic Acid, Sorbitan Stearate, Panthenol, PEG-150 Distearate, Serine, Gly-cine, Lecithin, Alanine, Bisabolol, Xanthan Gum, Titanium Dioxide, Trisodium NTA, Disodium Phosphate, Potassium Phosphate, Diazolidinyl Urea, Butylparaben, Isobutylparaben, Propylparaben, Ethylparaben, Methylparaben, Phenoxyethanol, Parfum.
Direction of Use
Use twice daily in the morning and evening after cleansing with Eucerin Acne Prone Skin DermoPURIFYER Cleanser.
Massage gently onto face & other affected areas.
My Reviews
This is a light-weight moiturizer. It helps acne prone and dehydrated skin to replenish the needed moisture in the skin. It unclogs pores and leaves your skin feeling matt and fresh. It helps to control breakout and is not too strong for sensitive skin. I guess my face is not that oily, as it make my face look really matt (no shine).
This set is suitable for acne prone and sensitive skin. My skin isn't that bad so i'm passing over the set to the BF to try out, I will update you if it does help him! :)
Get the samples to try out now! (for Singaporeans only)
Don't forget to join my giveaway~