Did you have fun over the new year?
My new year was pretty sad as granny was in hospital and i'm going down on alternate days for visiting. Everytime i see the grannies in the hospital being so lonely and can't take home leave/discharge for the reunion dinner or the new year, it felt so sad! I even saw a granny teared cause of this. When i first went there, the six bed was full. When it was the new yr eve, it became only 2 people, one was my granny and the other was her. My granny was soo lucky! the doctor actually said that she couldn't take any leave but in the end, gave her 4 hrs off for reunion dinner! :) I hope she really get discharge soon!
I did a bit of visiting this CNY too :) My cousins are coming to my house in awhile! shall quickly drop a post now! :D
My FOTD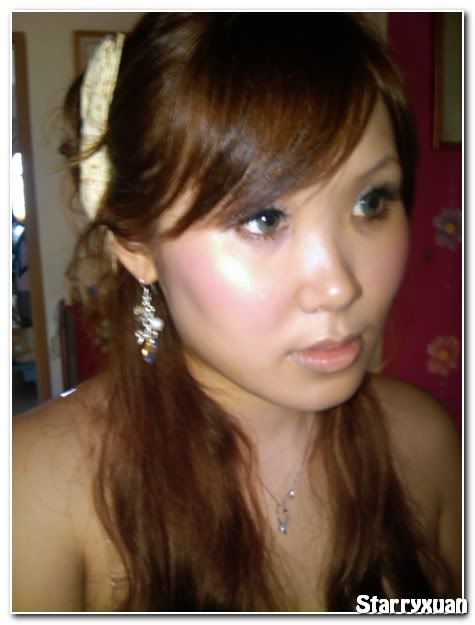 Tutorial below!
My EOTD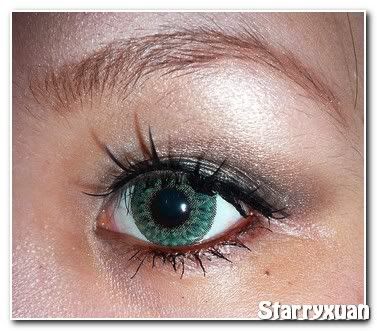 Tutorial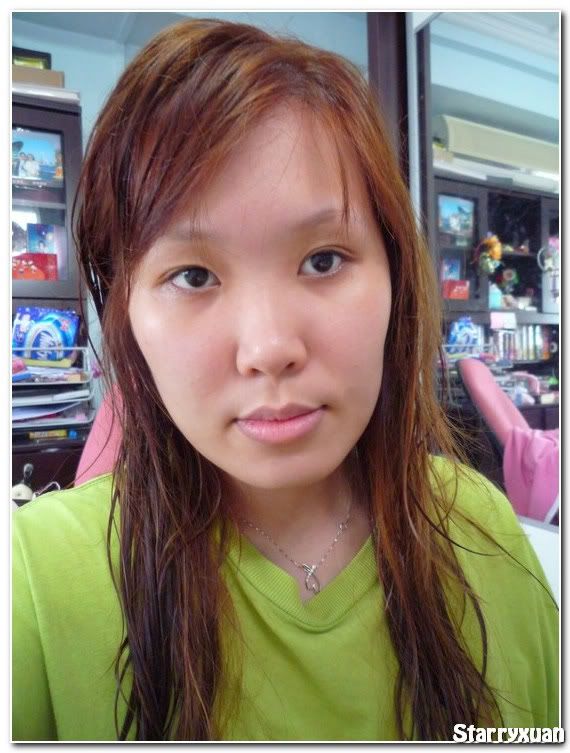 my Bare face T>T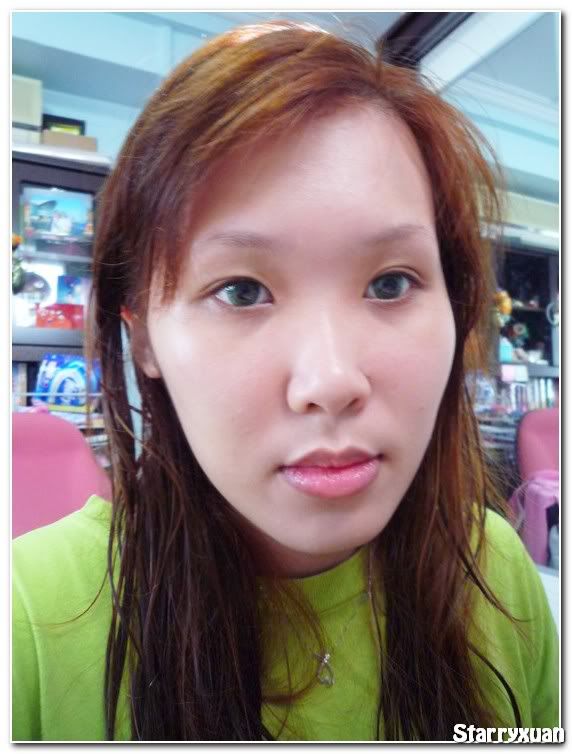 With foundation on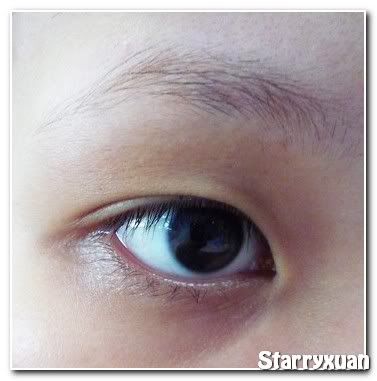 My bare eyes!
For me, to have bright big eyes, lashes and circle lens is a must! if it's too troublesome, either one works fine too :D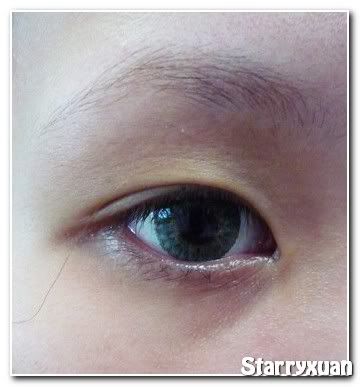 1) With my green contacts on!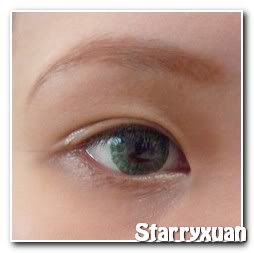 2) Define brows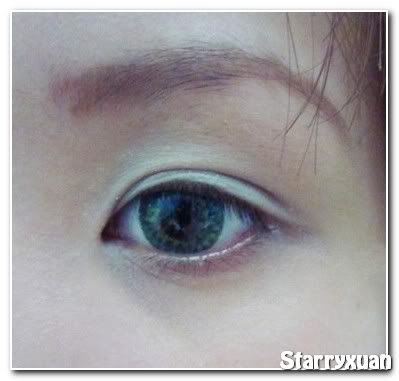 3) Apply eyeshadow base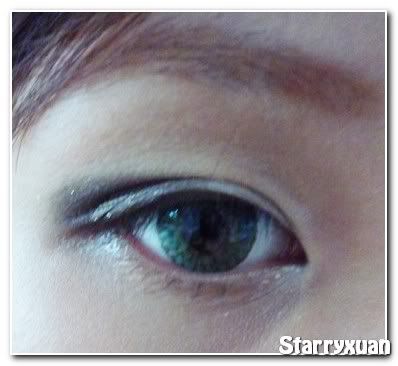 4) allow dark eyeshadows at the corner of your eyes (i used lunasol palette for this look)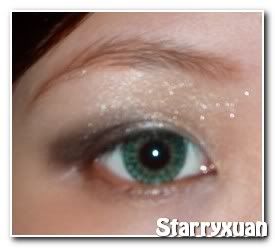 4) Apply a lighter tone at the inner eye and use white/white pearl shadow to highlight brow bone. (i used NYX shadow in geisha for highlight)
5) This is how it look without liner and mascara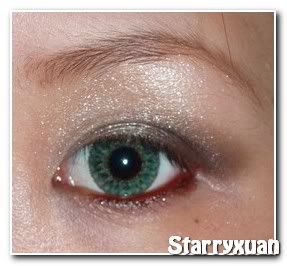 6) As i'm doing a neutral look, i use brown eyeliner (Urban Decay 24/7 liner) to line my bottom waterline.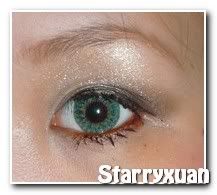 7) I used Dollywink eyeliner to draw a thin line and apply my mascara to my top and bottom lashes (i used Bonjour Mascara)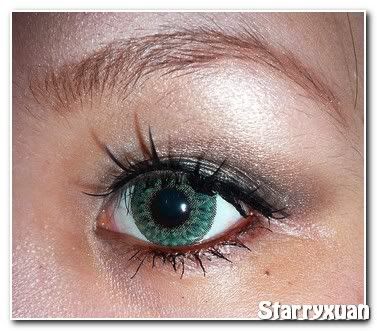 8) apply your top lashes and you're done! you can apply bottom falsies too for more dolly effect.
Hope this helps you! Will try to do more tutorial is you like it! :)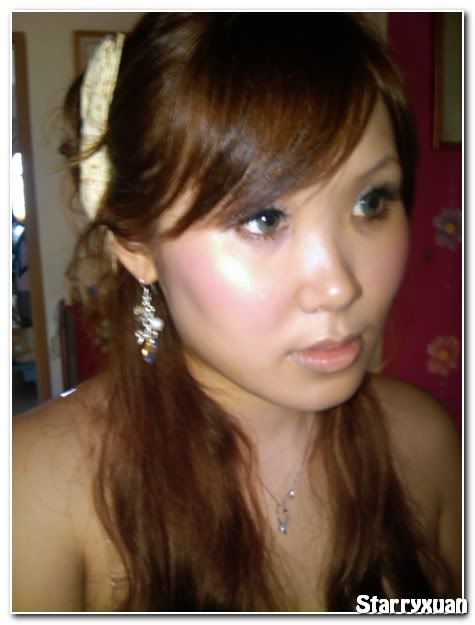 Here is me with my simple eye look! Hair accessories and earrings from
EkiLove
. Necklace from the hubs. I used
Sleek Rose Gold Blusher
and
Canmake Melty Nude lipstick
.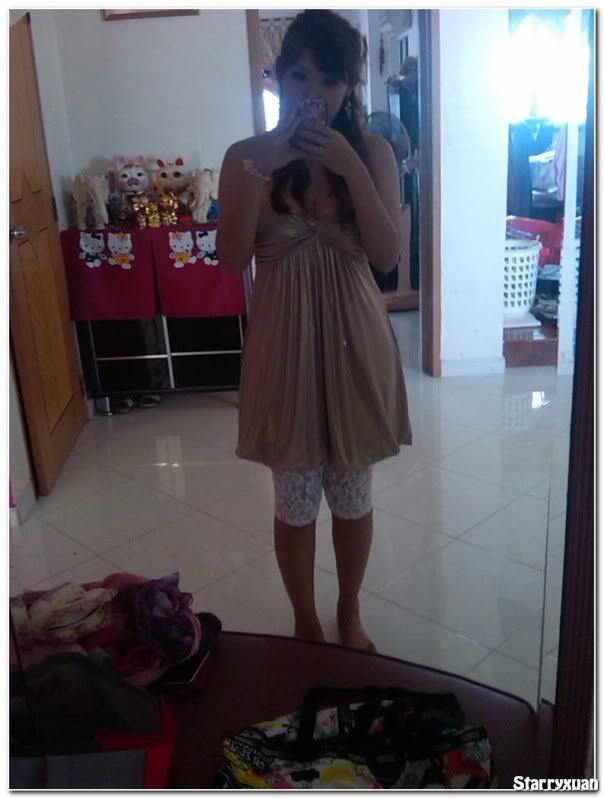 I wore a golden tube top and white lace leggings as i'm playing wii with the kids later and i don't really wanna wrap myself too much. The sun is coming out today too =)
Thanks everyone for joining my giveaway! i'm preparing for the 500th one and i hope everyone will like it! :)