I have love nude lipsticks since the first time i tried out and unexpectedly, i have collected quite a few. They are easy to match with any of my eye makeups and great for everyday use!
Here are some swatches for them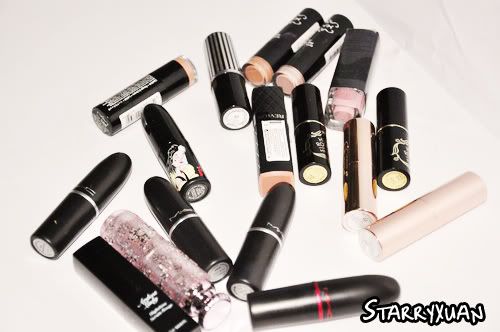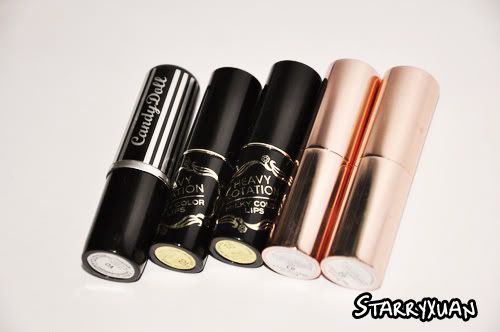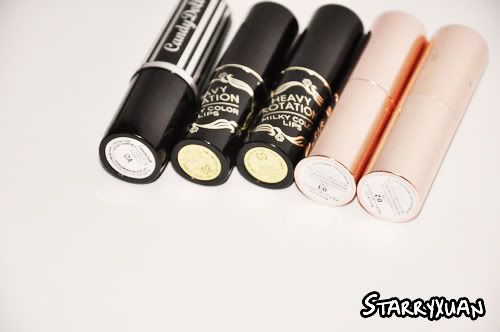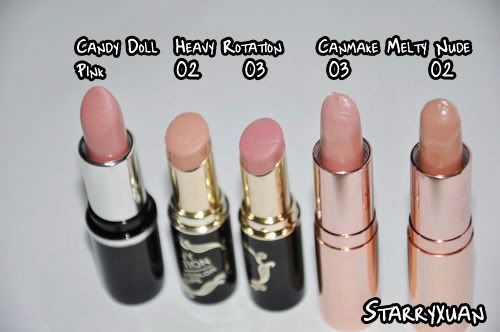 lippies from Kiss me, Candy doll and canmake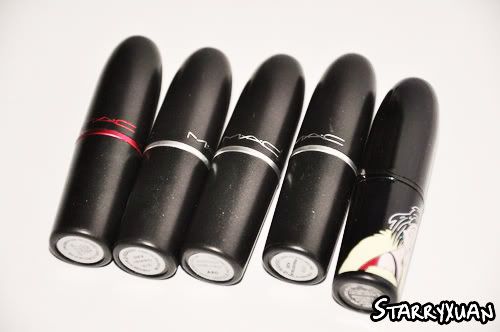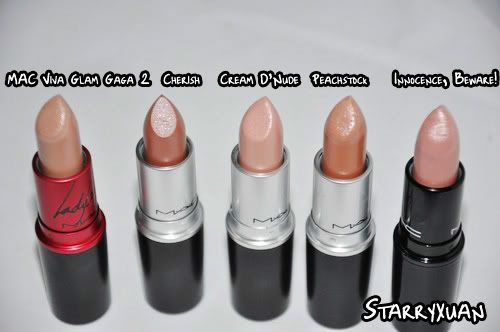 Mac lippies

from left: Candy Doll Pink, Heavy Rotation 02, Heavy Rotation 03, Canmake Melty nudy lips 03, Canmake Melty nudy lips 02, Mac Viva Glam Gaga 2, Mac Cherish, Mac Cream D'Nude, Mac Peachstock, Mac Innocence, Beware!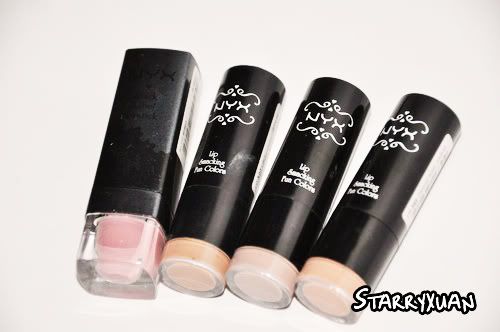 NYX Lippies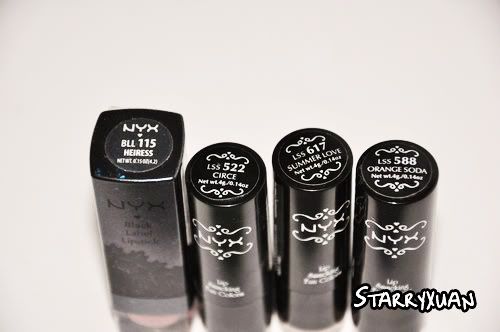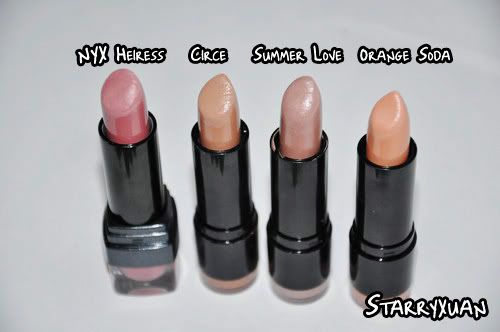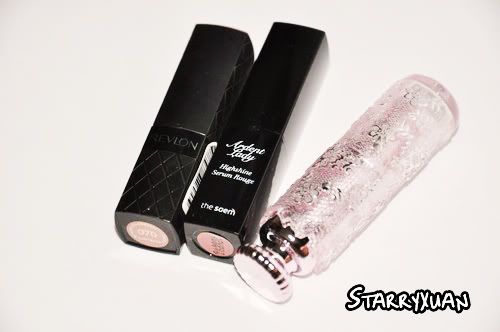 Revlon, Saem and peripera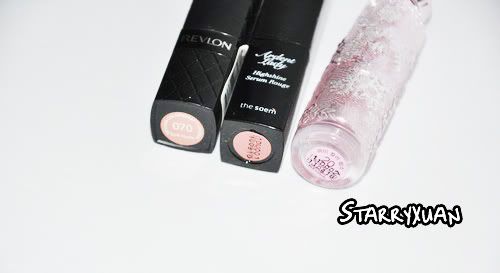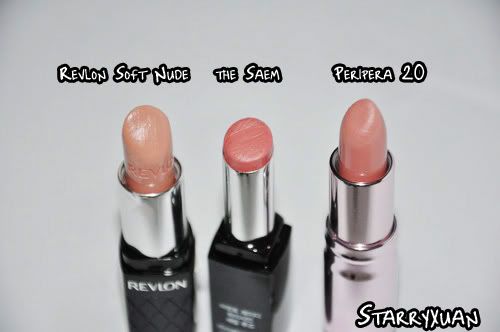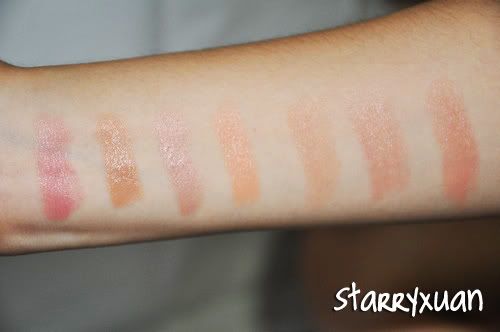 from left: NYX Heiress, NYX Circe, NYX Summer Love, NYX Orange Soda, Revlon Soft Nude, Saem lipstick, Peripera lipstick 20
Do you love nude lipsticks?
I might do a swatch on some nude lip glosses next :)
Please share if you know some really nice nude lipsticks :)
Don't forget to join my giveaway~