I'm a big lover of enchanted stuffs, fairies, princesses, and Too faced Fairy set really caught my eyes! I received the palette from a gift exchange and i get a
Too Faced Glamour to go
set too!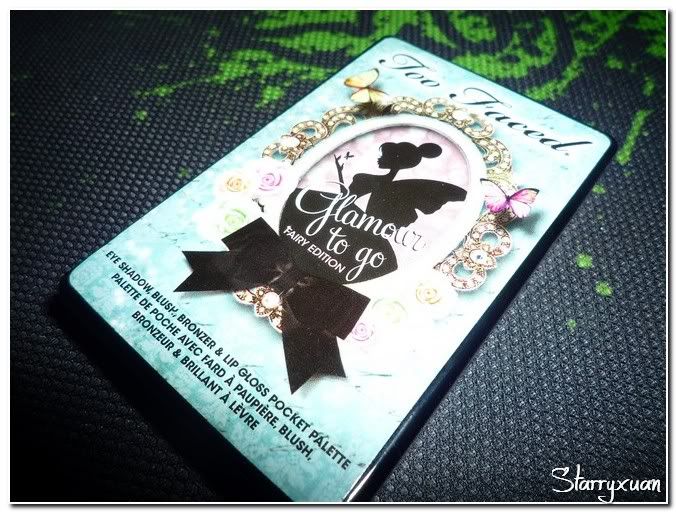 see how pretty it is!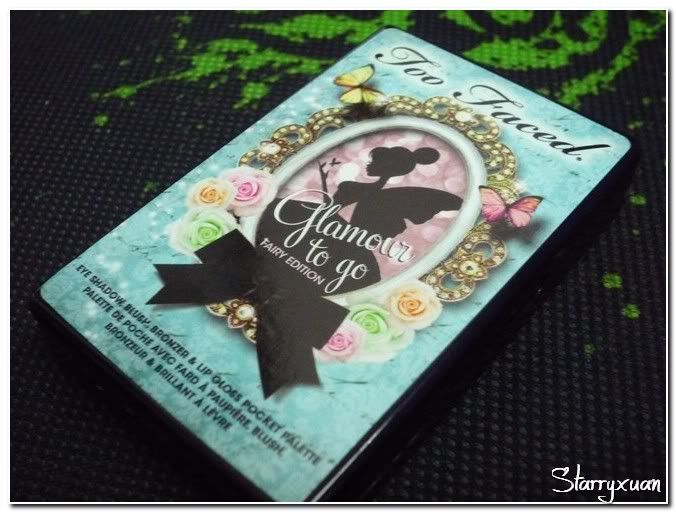 (without flash)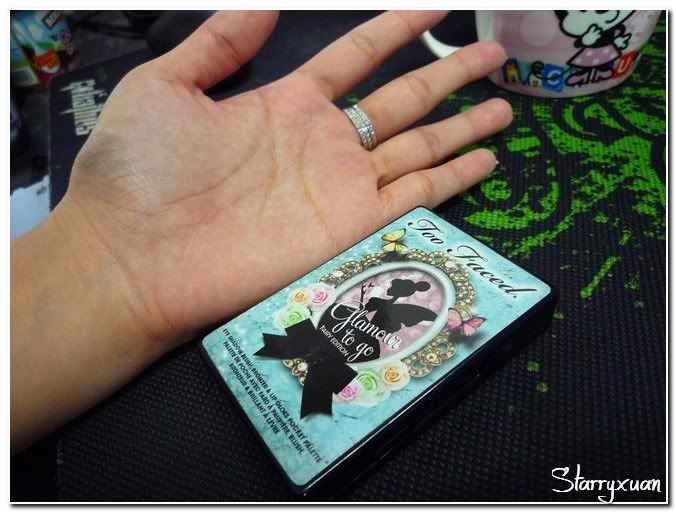 It is really small, u can see it comparing to my palm. but it's really handy for bring around and it's packed with awesome stuffs!
Tadaah! you get 8 eyeshadows, a lipgloss, blusher and bronzer. I can leave all my other eye shadow palette at home already!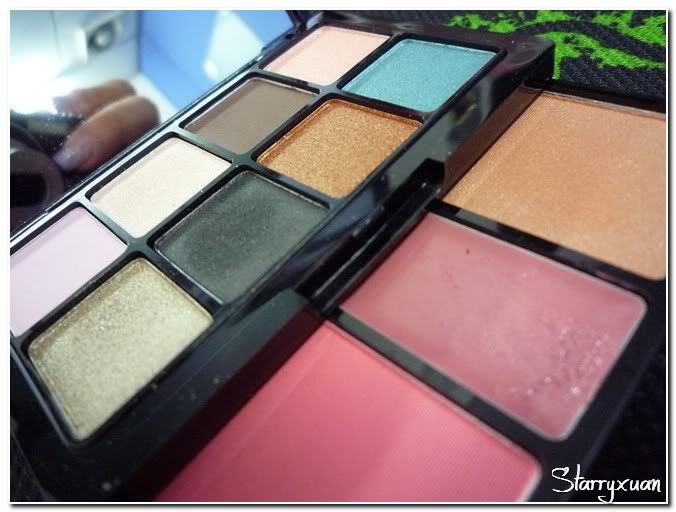 On closer look...
I really like the color range, you get brown to do neutral eyes, highlight colors and black to do smokey eyes.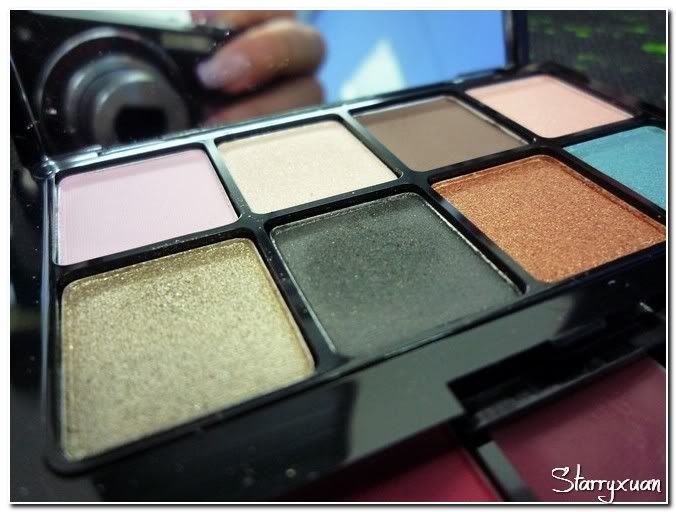 The eyeshadows
I'm in love with the blue and black. easy to use!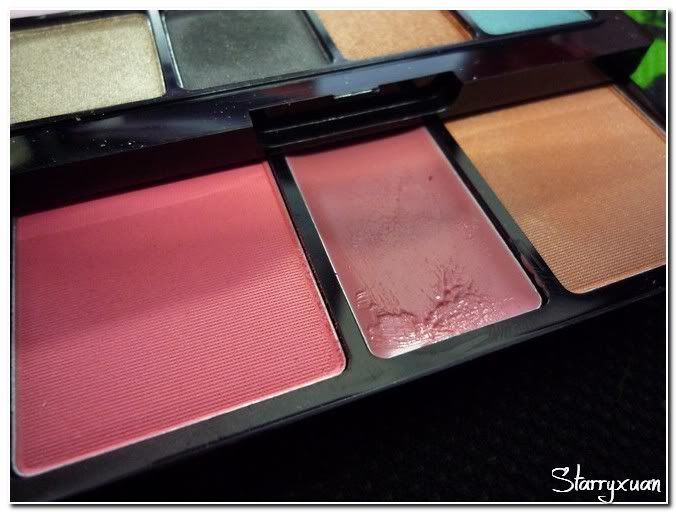 Not forgetting the pinky blusher. it's really pigmented and pretty!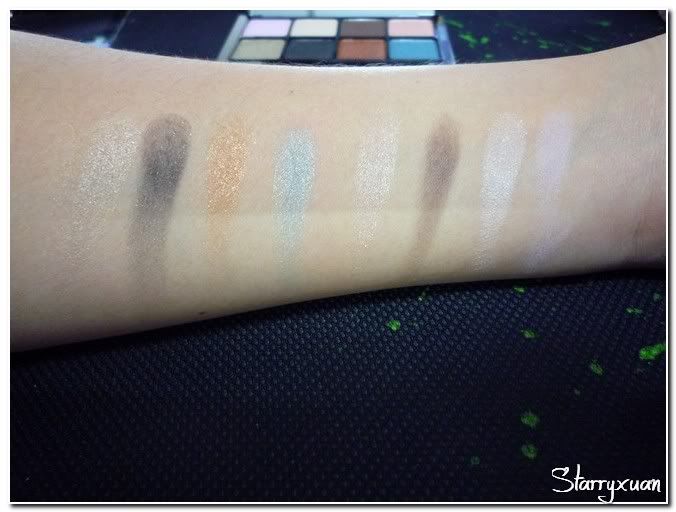 Here are the swatches for the eyeshadows. the colors are not very strong comparing to the ones i always use, but they do well enough for me. I use it for some emergency makeup for myself or friends and they are enough :)
(with flash)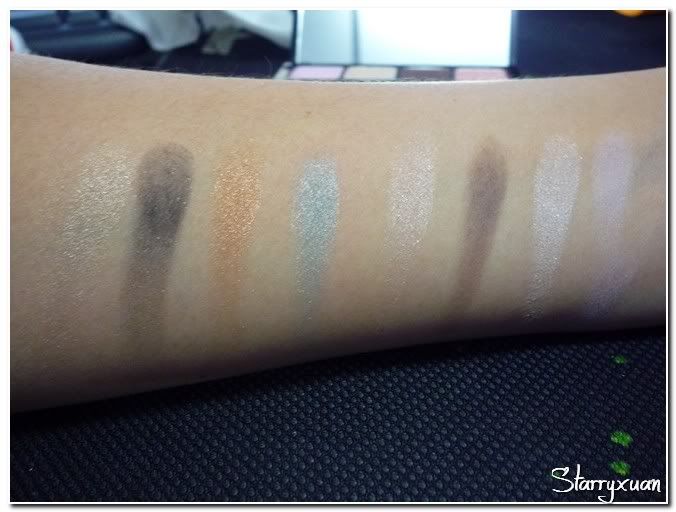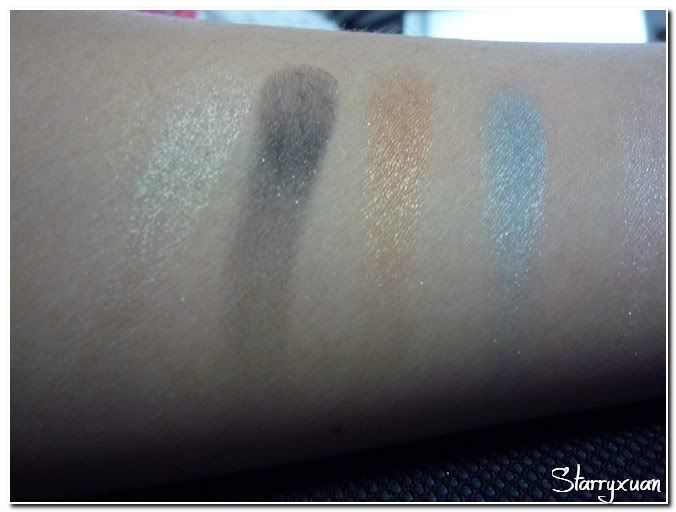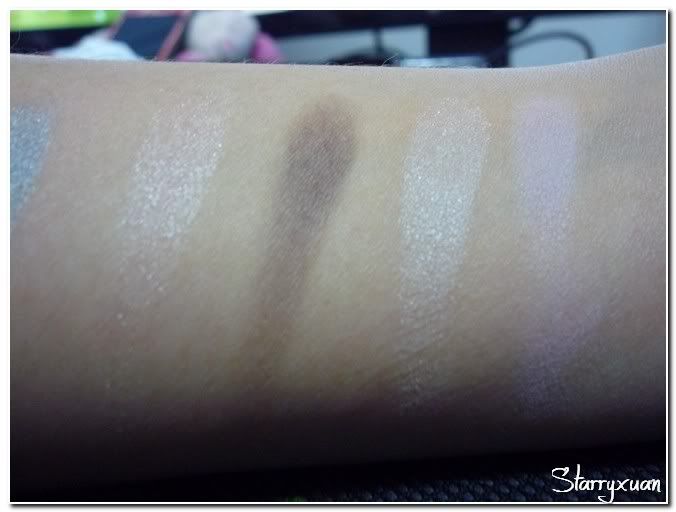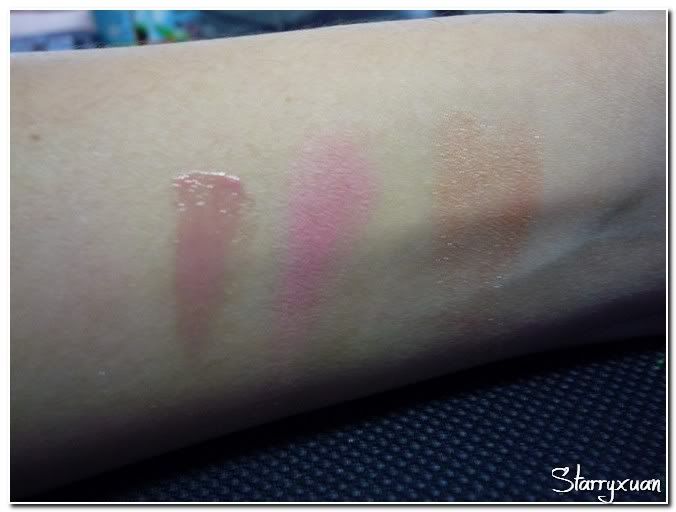 Here is how the gloss, blush and bronzer look like. Love the gloss, not too bright, like a nude color, and of cause, the pink blusher!
Here is my look with the palette! i use mostly the black to create smokey eyes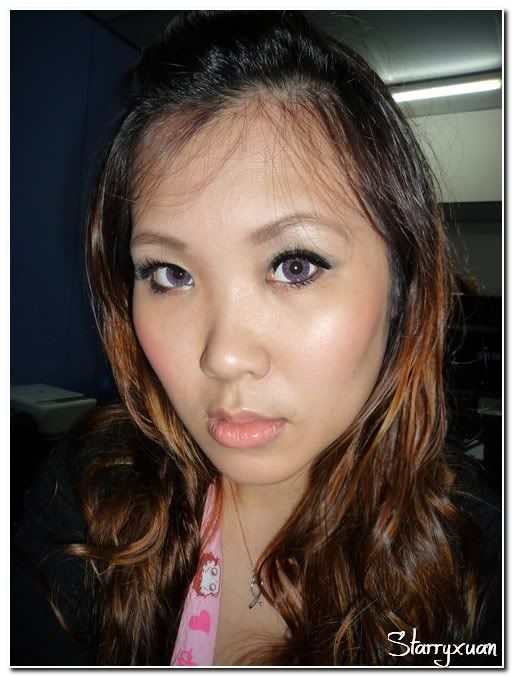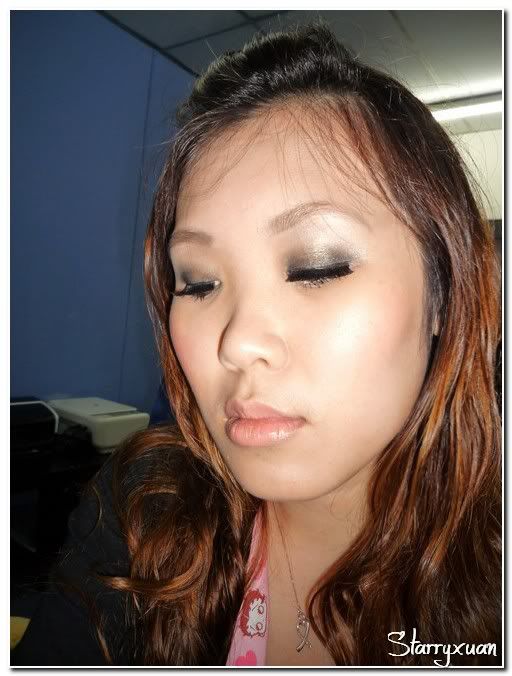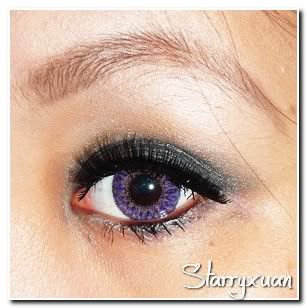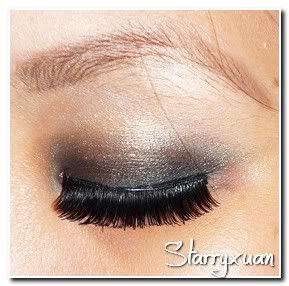 Overall, i'm loving this palette!
Rating: 4/5
- 1pt for no applicator with it :P
I know i'm late but my 200th giveaway is coming up!