I have been away from this blog for quite some time due to some personal problems and many commitments recently and i'm feeling really tired! I really miss the blogging world and of cause, the blogging babes too! :D
Currently i have 2 "almost similar" eyeliner which are dollywink and K-Palette and here is more information about them :)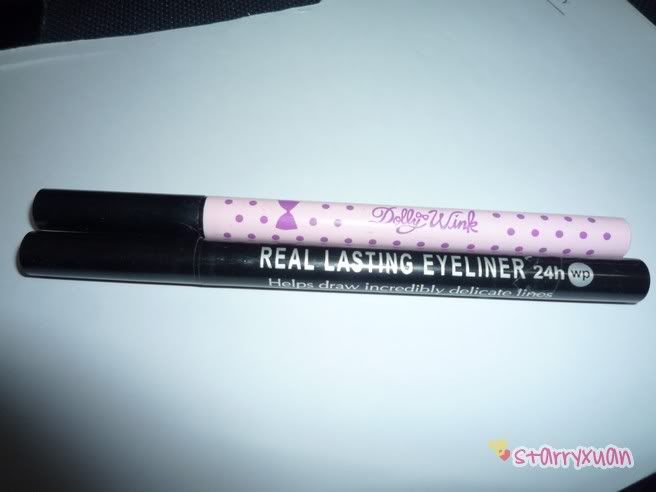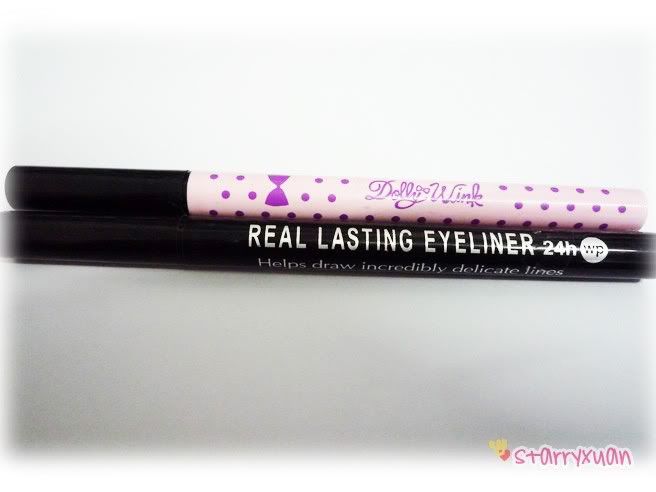 Packaging
Dollywink design is definitely more kawaii(cute) and prettier than the normal black packaging for K-Palette
Price
Dollywink is priced at around SGD$25 and K-Palette is at about SGD19. K-Palette is cheaper!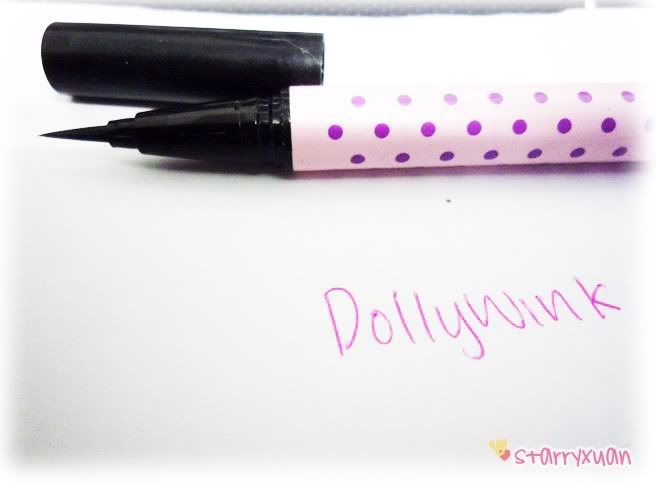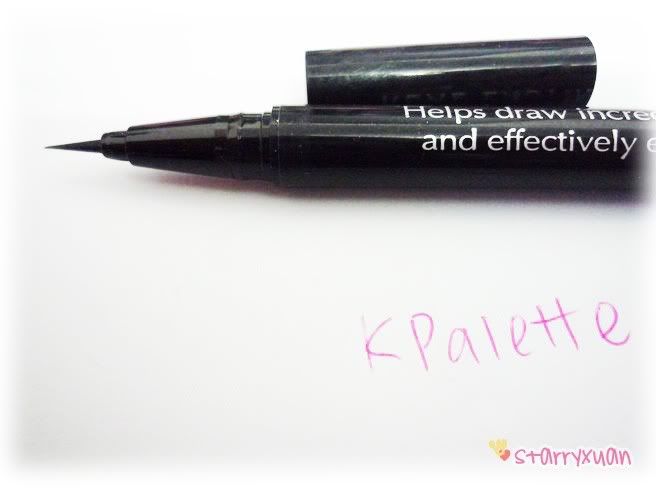 Size
In terms of pen size, they are about the same.
Dollywink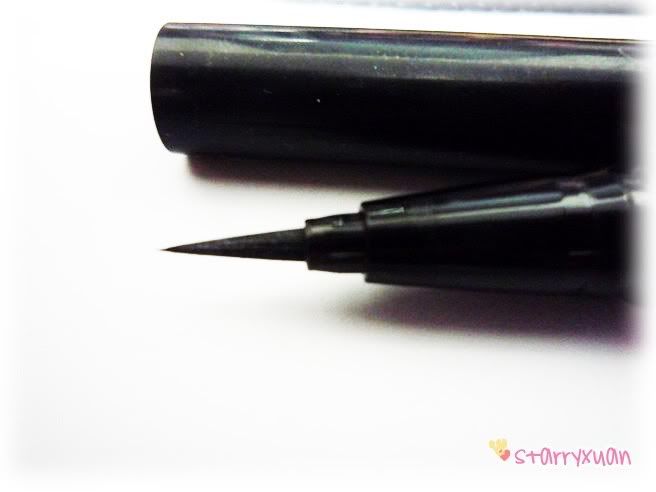 KPalette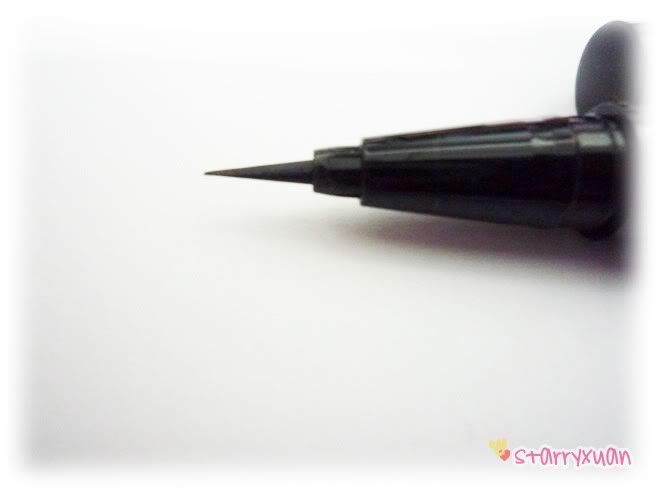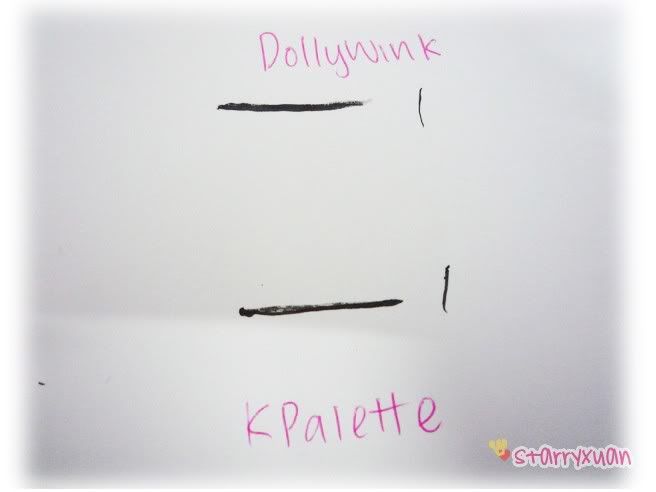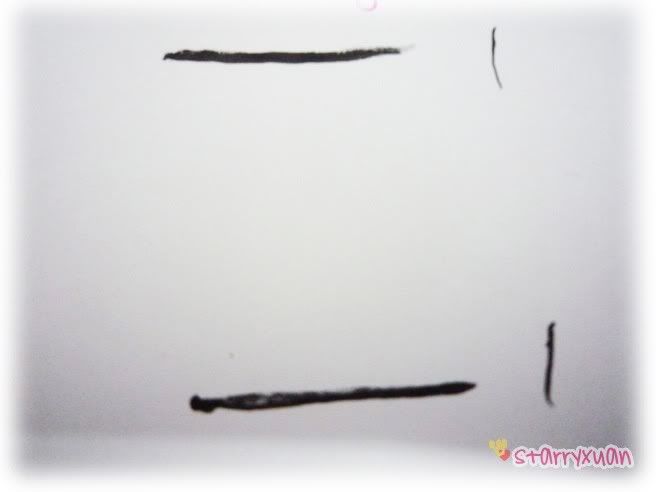 Application
Dollywink seems to be more define that kpalette and Kpalette looks thicker. Picture on top is 2 application of liner and 1 application on the right.
KPalette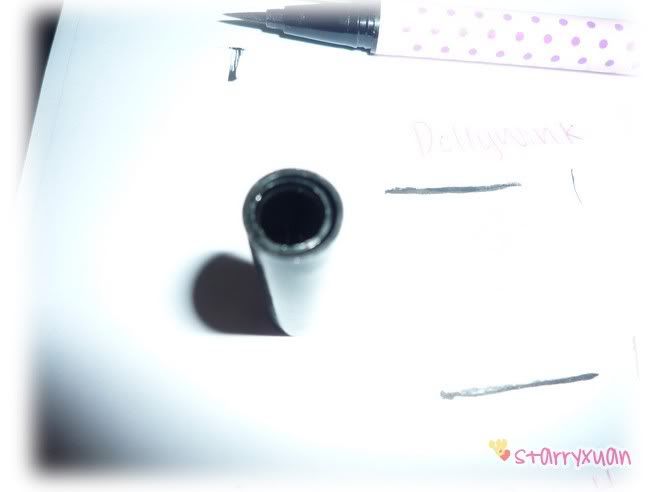 KPalette seems to have a "spring" cap which seems unique! :D
Removal
BEFORE
AFTER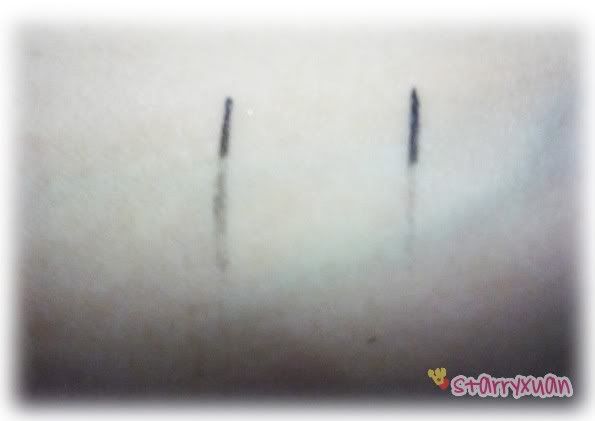 (left: Kpalette, Right: Dollywink)
I applied both eyeliners on my arm and ran a cotton pad filled with remover over it. KPalette seems hard to remove where dollywink can be removed easily.
Hope this helps you on choosing which eyeliner you like! :)